Many knitters prefer thicker yarns because the satisfaction of seeing something knit up fast is unsurpassed. Using a lace weight yarn is nearly unimaginable — it would take forever to knit up, right? Not quite! Laceweight yarn often knits up faster than heavier yarns because it's easier to knit quickly, and depending on the fabric you desire, it may not actually be that many more stitches.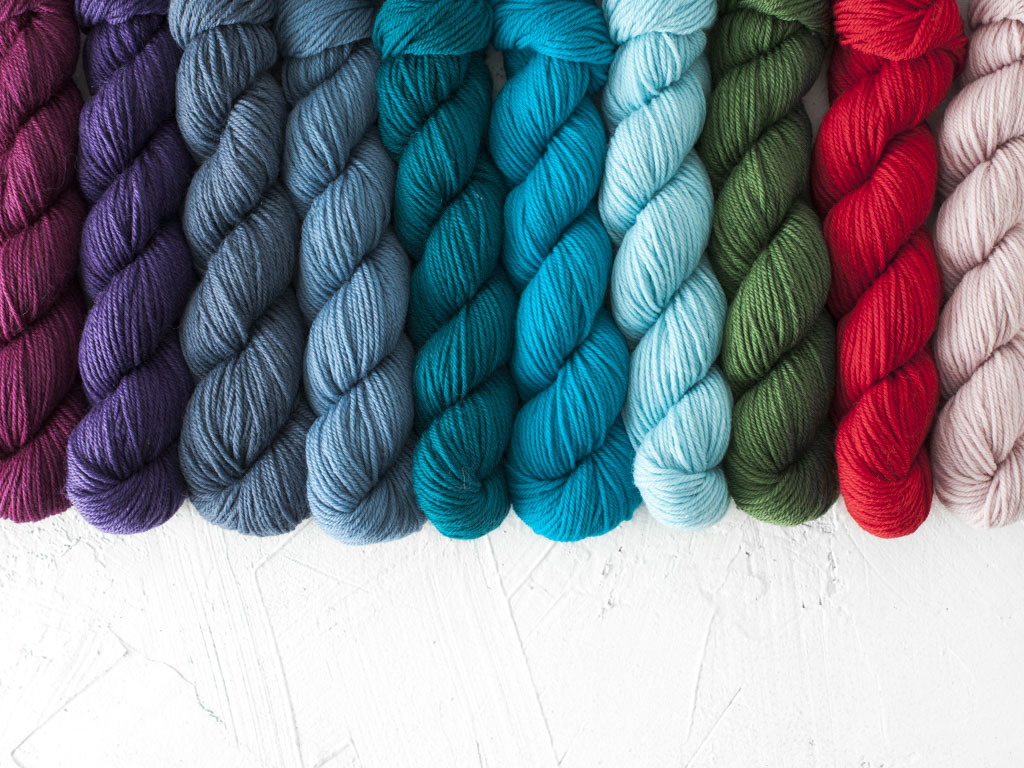 Plus, since yarn is usually sold by weight, a 50- or 100-gram skein of lace weight yarn will have much more yardage than a bulky yarn. That means you could finish a large project with only one or two skeins of lace weight — more knitting fun for your money!
But what is there to make with lace weight yarn? It's easy to find lovely lace weight shawls, but the yarn is great for many other projects, too. Here are eight lace weight yarn patterns that will make you eager to buy that skein you've had your eye on!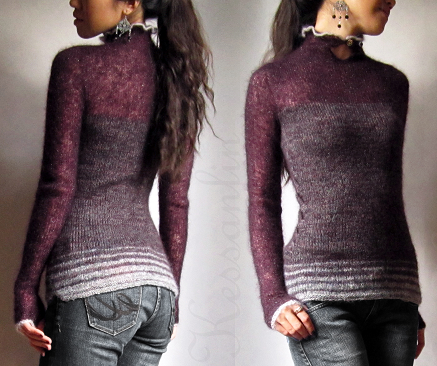 Photo via Craftsy member Kessanlin
1. Bellatrix
One of the fun things about lace weight yarn is playing with the different types of fabric you can make just by changing gauge. This lovely top uses two colors of yarn held together to make an opaque body, but a single strand at the same gauge makes delicately see-through sleeves and upper bodice. You may not expect to see cables in lace weight either, but they are used here on the sides of the sweater, marking out the shaping with style.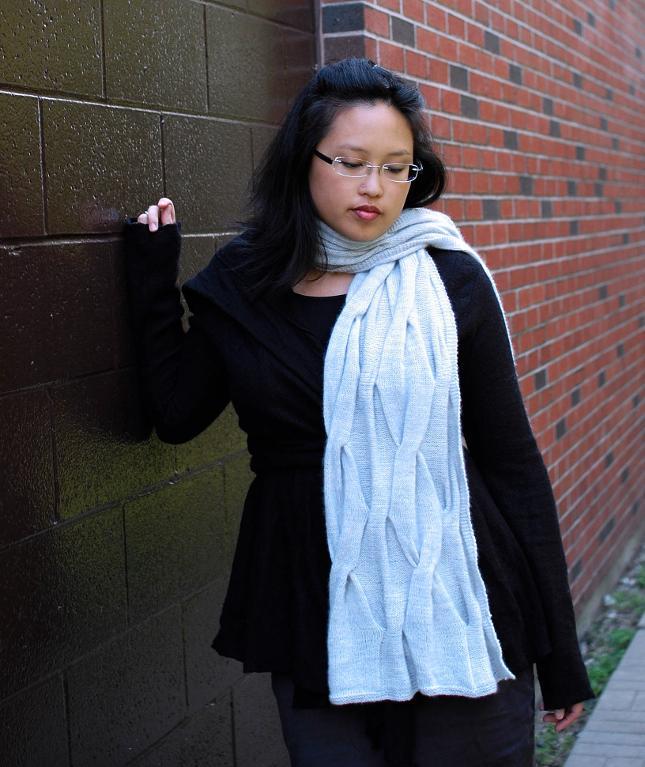 Photo via Craftsy member cosmicpluto
2. Ashworth Scarf
The Ashworth Scarf is nothing but cables — big, luxurious, enveloping cables, but light and airy rather than dense. The pattern suggests knitting in a glorious cashmere, but a soft merino or baby alpaca can give you a lovely, soft wrap at a fraction of the cost.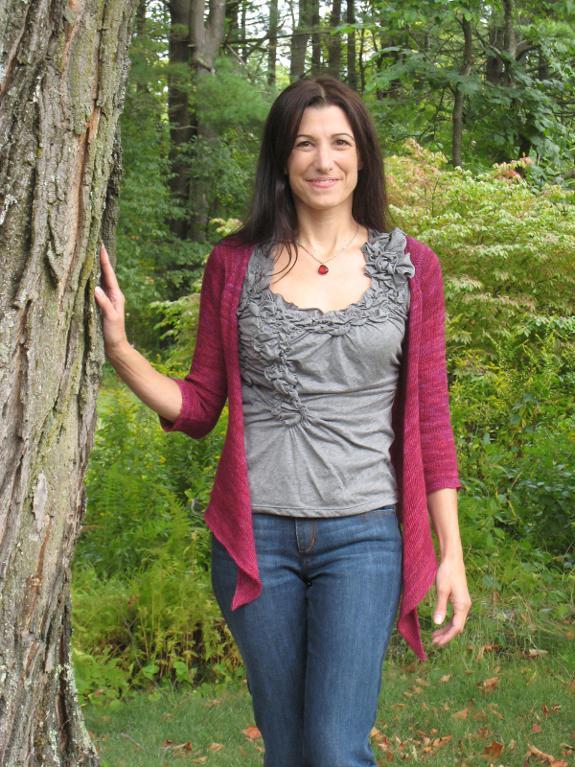 Photo via Craftsy member Mary Annarella
3. Simplicity
A light, drapey cardigan is the perfect accessory. In the right color, you can wear it with almost any outfit, and its utility isn't limited to a single season. It's comfy without being frumpy, casual without being slapdash. In stockinette stitch, this is the perfect on-the-go project.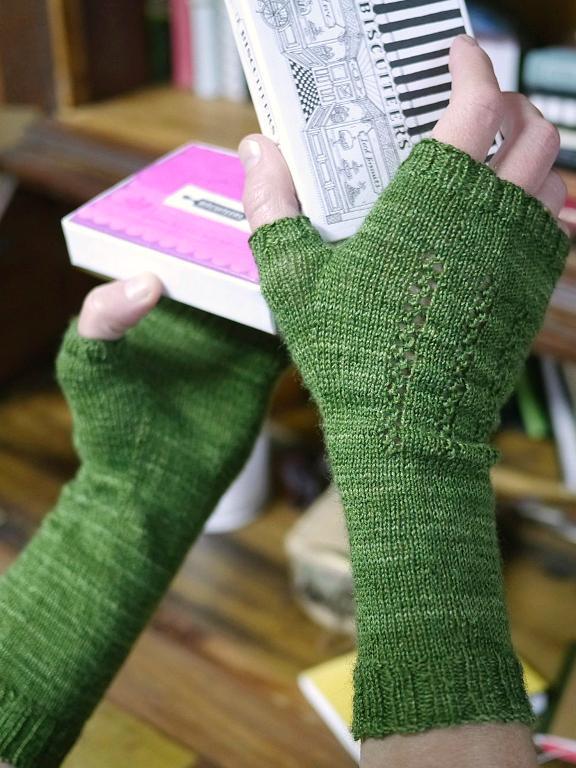 Photo via Craftsy member Anne Hanson
4. Plain Jhaynes
The light fabric you can make with lace weight yarn is also ideal for mitts. With next to no bulk, your hands are nearly as free as they are without mitts, but even knit with a loose gauge, lace weight yarn can be very warm. Air bubbles trapped between the fibers heat up with proximity to skin, resulting in some effective hand warmers that allow for great agility.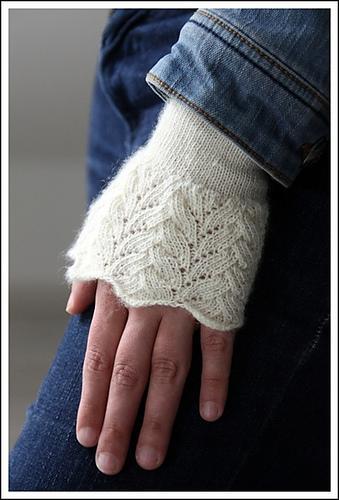 Photo via Craftsy member Mairlynd
5. Cinmaugara
Lace patterns don't have to be holey to be lovely. At a tight gauge, the holes in this lace pattern practically disappear, resulting in a wavy, elegant fabric with plenty of texture. Using only 300 yards of yarn, Cinmaugara will knit up fast.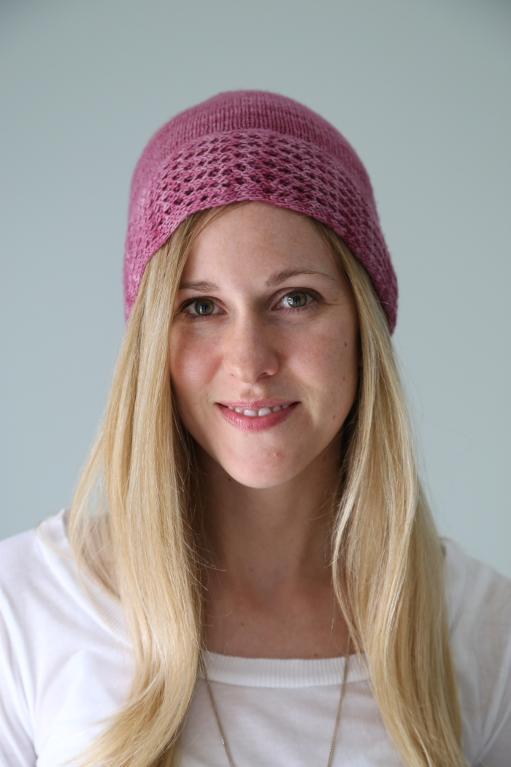 Photo via Craftsy member theyarniad
6. Ios Beanie
The lace brim of the Ios Beanie is knit flat, then folded in half for a stunning and unusual effect. Folded in half, the holes become less important than the branching structure they create. The light yarn is held double for the body and crown, making a sturdy and warm hat that retains the delicacy of lace.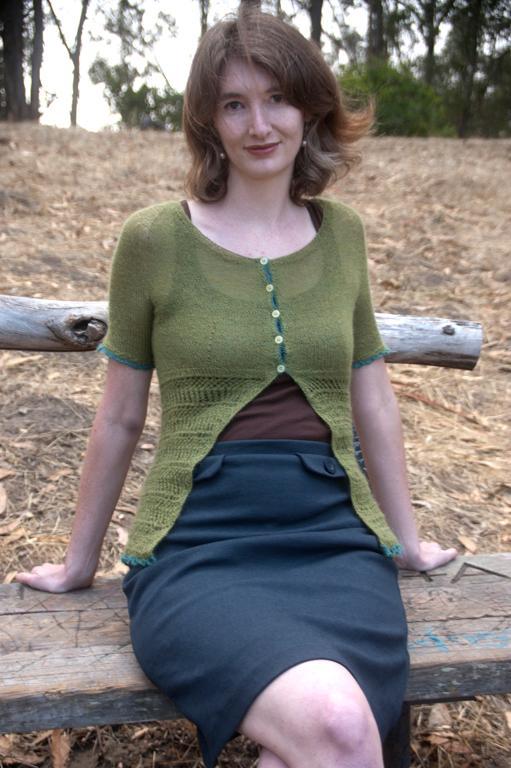 Photo via Craftsy member Kristen Hanley
7. High Desert
The High Desert cardigan is my own tribute to the flexibility of lace weight yarn. The lace panel is knit flat, and then the stitches are picked up to knit a bottom-up stockinette raglan. Finally, a tiny amount of a contrast color trims the edges and the folded button placket. This cardigan is my steadfast companion in warmer weather. It folds up into a tiny wisp of fabric, so I can carry it in my purse and have it ready when cooler weather or air conditioning creates a sudden need for warmth.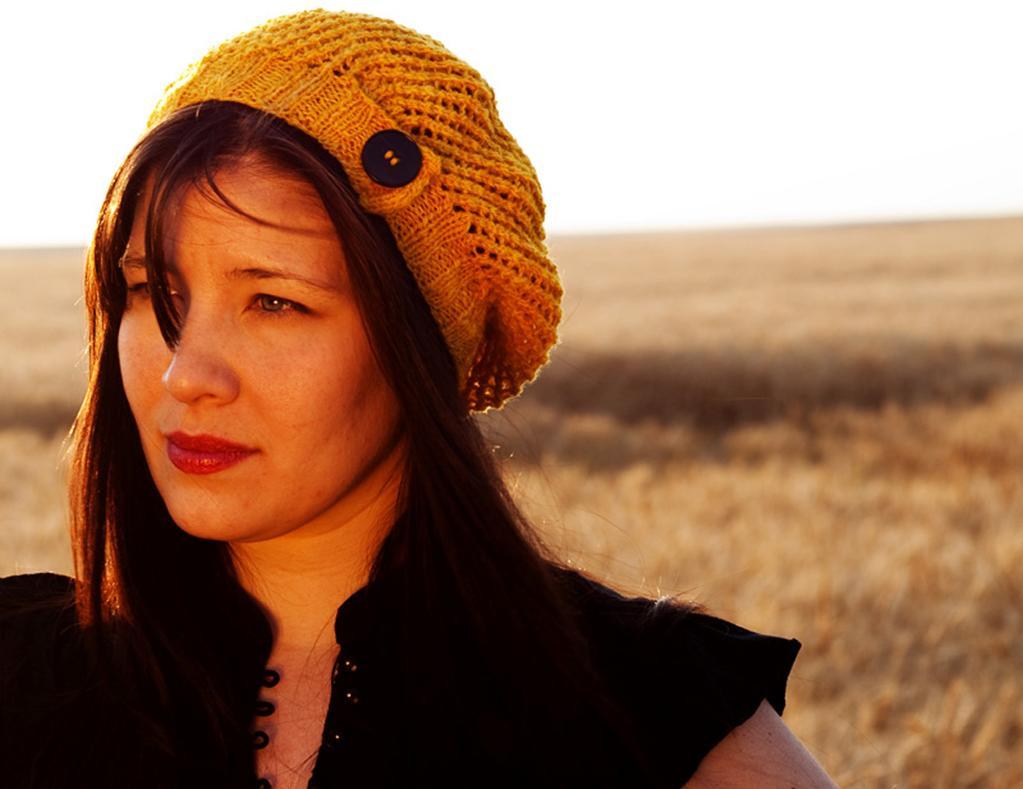 Photo via Craftsy member Kalurah Hudson
8. Indian Summer
Doubled lace weight knits up like a lighter, airier fingering weight yarn. The fabric isn't heavy, and two strands held together break up color pools and are slightly puffier than a single strand of fingering weight yarn. It's a tiny luxury, perfect for a pretty mesh beret for autumn.