Socks aren't just for keeping our feet warm and cozy. Socks are also great for pairing with summer flats (bye, bye, blisters!) and wearing around the house. They're especially perfect when they have a little bit of breathing room.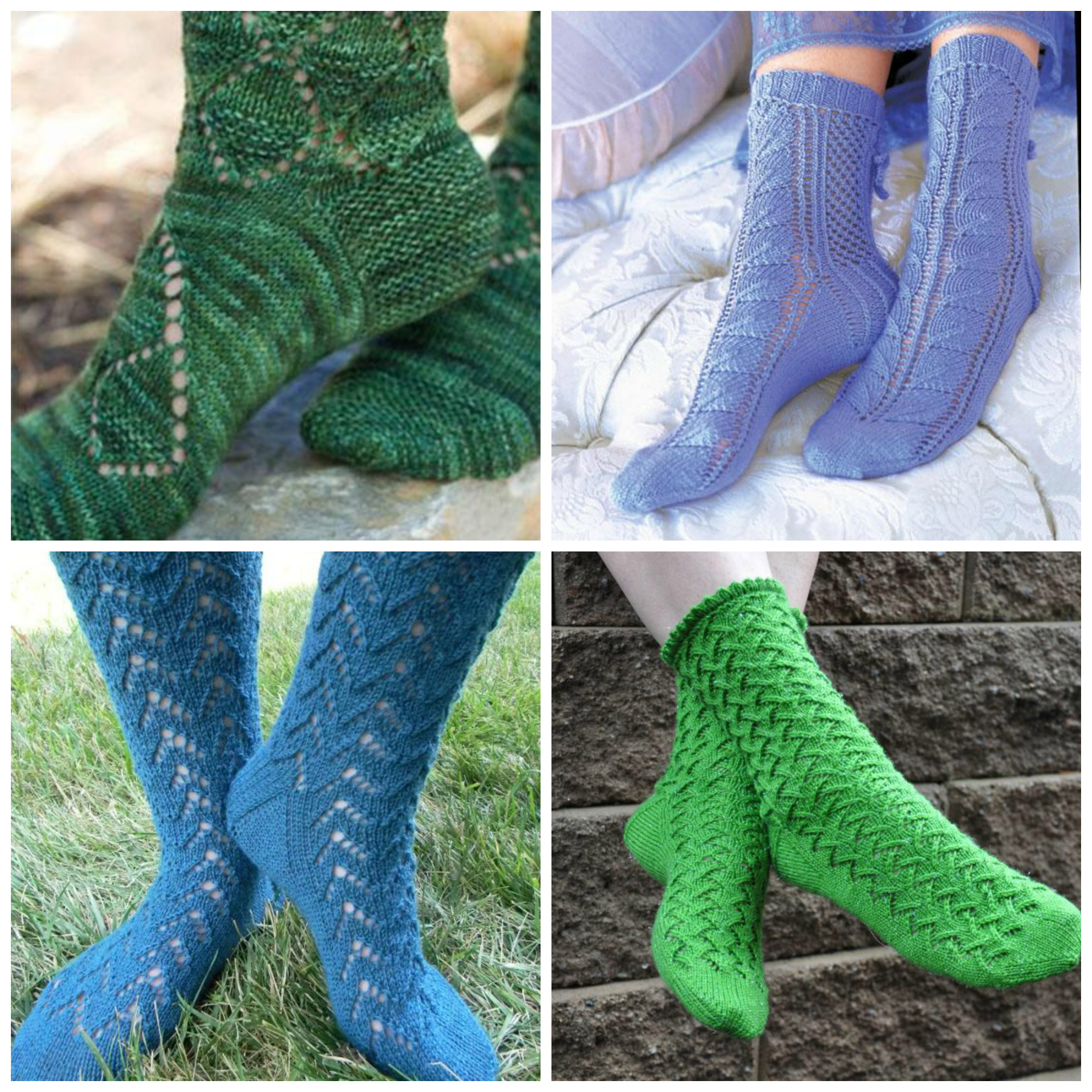 Keep knitting socks right on through summer with these lace sock knitting patterns that are perfect for summer.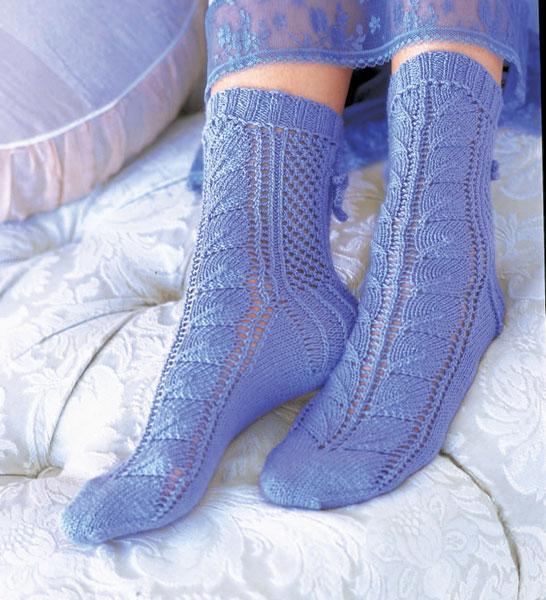 Photo via Vogue Knitting
Lace Socks
Short cuff? Check. Room to breathe? Check. These socks will pair perfectly with your favorite summer flats and heels. They even have a pretty little tie on the back — a detail that won't go unnoticed if your legs are bare.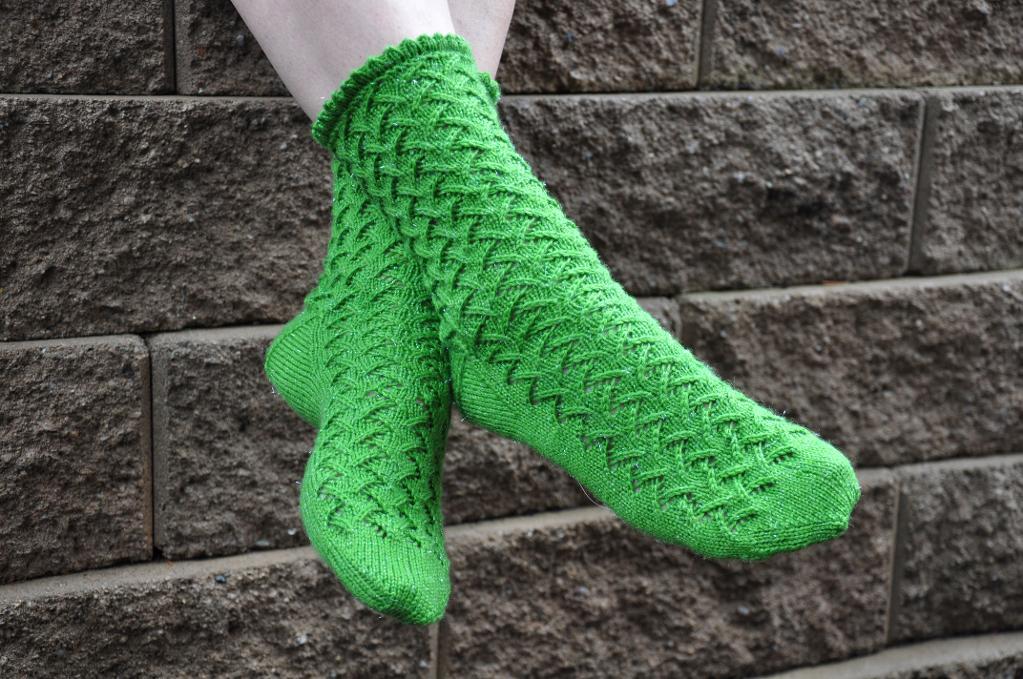 Photo via nonapearl
Labyrinth Socks
The labyrinth twists and turns are just enough to keep you interested as you make your way through this pattern. There's no complicated cabling involved, as the twists are created with yarn overs and basic decreases.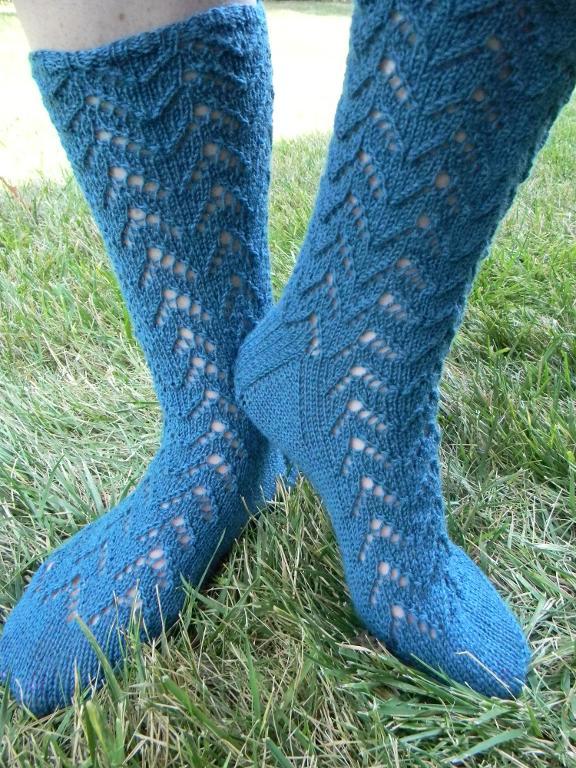 Photo via KellyDarke
Zig Zag Lace Knit Socks
The lace zig zags provide plenty of room for air to circulate, making them perfect for warmer weather. If you think you might get a little sweaty in these because of the length, just shorten the cuff or fold it over.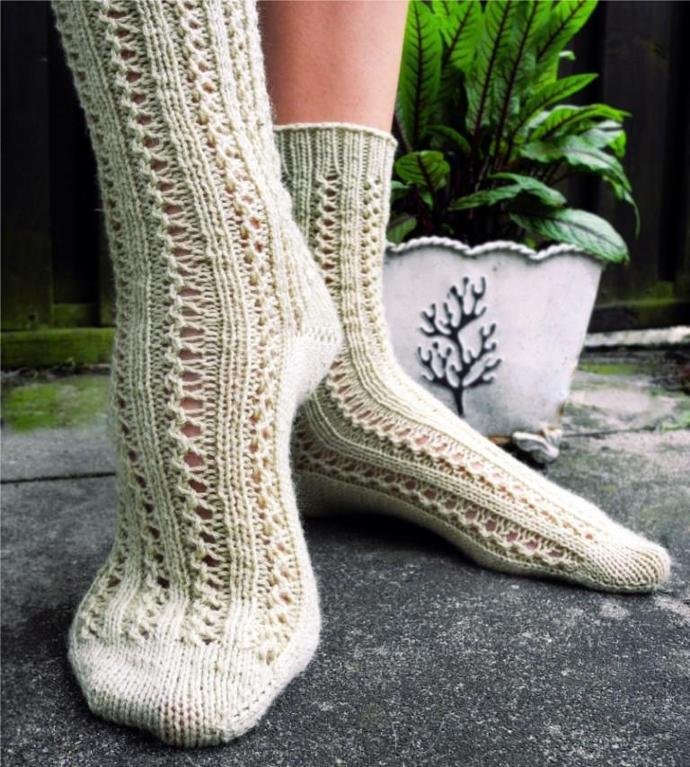 Photo via reWOLLuzza
Double Lace Rib Toe-Up Sock
When I saw that this sock pattern is free, I immediately downloaded it to my digital pattern library. I could see these socks working great for both summer and the transition into fall. Knitters could even extend the leg and make a knee-high version to go with boots.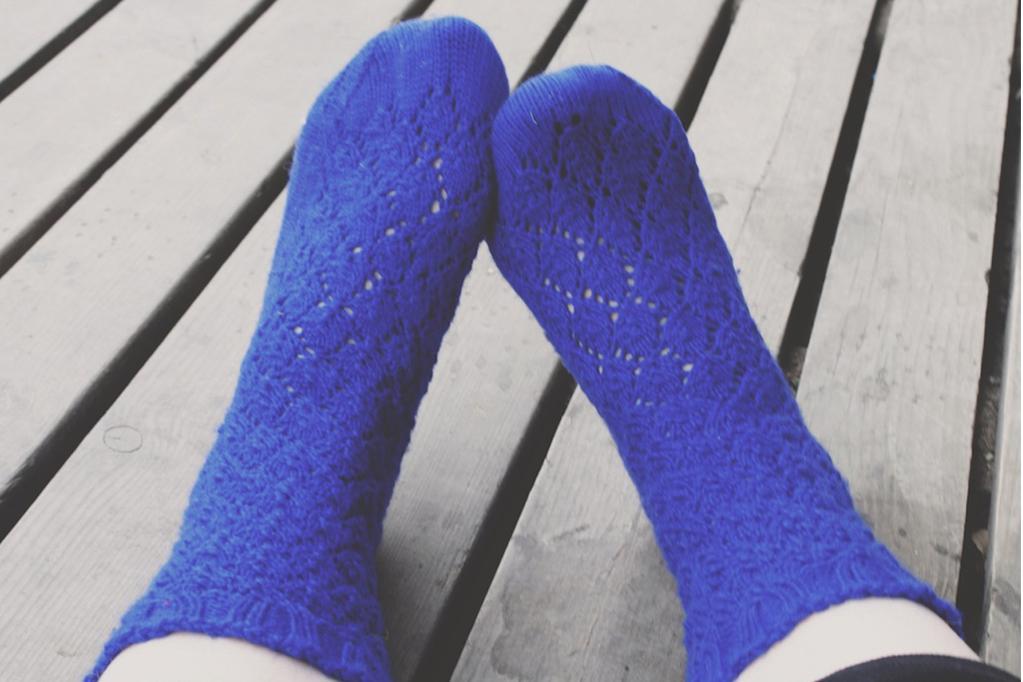 Photo via theoliveewe
Sapphire Lace Socks
If you've ever wanted to try out the Magic Loop method for socks, now's your chance. This pair of lace socks uses that method, as well as short rows and basic lace stitches. You can give these more of a summery feel with a brightly colored yarn, too.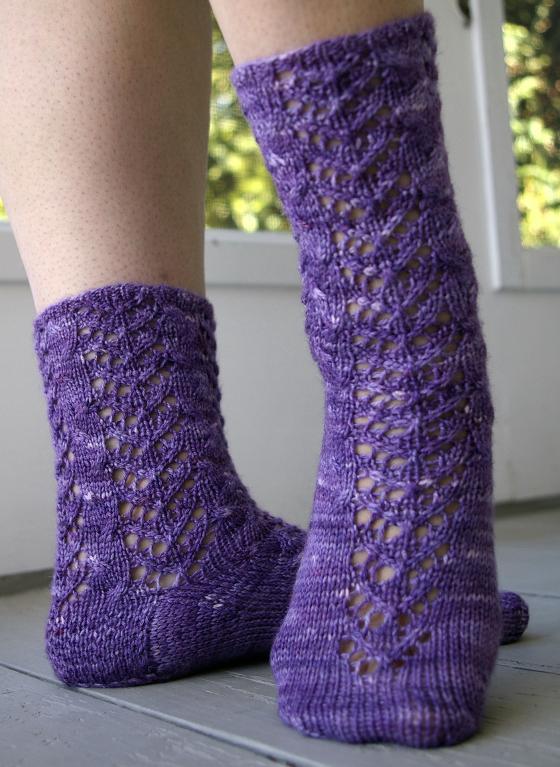 Photo via KTLV
Releve Socks
You can already see that there are plenty of spaces for air to circulate through these socks. Knit these up in a neutral shade to match brightly-colored shoes or vice versa.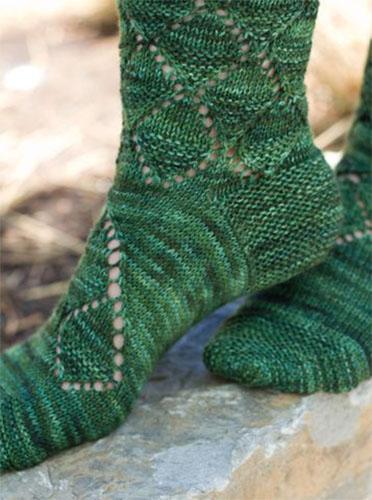 Photo via Mercedes Tarasovich-Clark
Live Oak Socks
Craftsy instructor Mercedes Tarasovich-Clark, designer of these yummy socks, is no stranger to a gorgeous lace design. This leafy pattern is inspired by the live oaks of Savannah, Georgia, but that doesn't mean you have to stick to leaf green yarn. (I have my eye on some purple yarn for this pair.)