If you've been quilting the same way and in a similar style for many years, you may look up one day and realize you're in a creative rut. When I feel this way, I sometimes find it helpful to look to other cultures for inspiration. Known for their pojagi seams, Korean quilting is a great place to start. These pojagi quilts have elegant patchwork style that's unique, intriguing and instantly recognizable.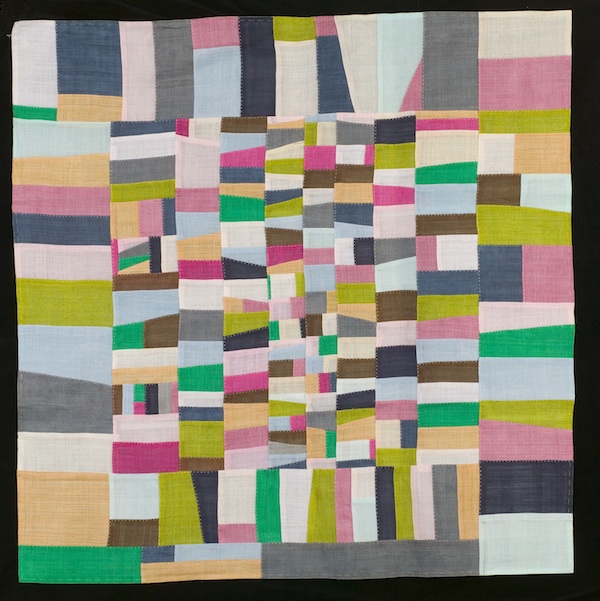 Photo via International Quilt Study Center, University of Nebraska-Lincoln, 2006.033.0003
Discover the secrets behind Korean quilting!
What are pojagi quilts?
Korean quilts use a different technique than French seams, so pojagi seams have the raw edges "trapped" inside the seam. As a result, the seam is thicker and more finished than a normal quarter-inch quilting seam. Most often, free-form squares and rectangles are pieced together in Korean quilting. Seen in finished quilts and smaller decorative panels, pojagi piecing is reminiscent of the Gee's Bend quilts.
The International Quilt Study Center, University of Nebraska-Lincoln, has an online pojagi gallery showing several examples of Korean quilting. Korean quilts featuring pojagi stitching are traditionally a single panel of fabric rather than a quilt sandwich layered with batting and backing fabrics. This means that pojagi is a great method for decorative stitching, lending itself to pretty table runners, window sheers, wall quilts, place mats, bed runners and more.
Inspiring examples of Korean quilts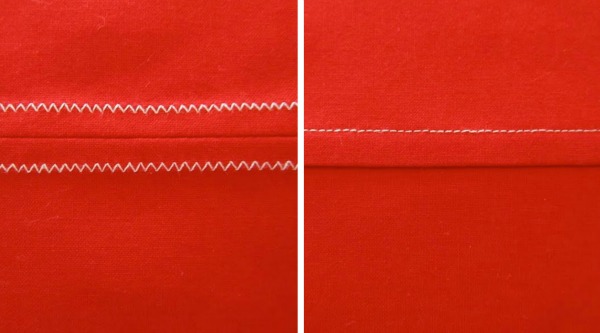 Photos via Victoria Gertenbach at The Silly BooDilly
If you'd like to learn how to machine-stitch pojagi seams, Victoria Gertenbach shares two excellent tutorials. The first method uses a zigzag stitch, and the second uses straight seams for a more traditional pojagi look.
Though these Korean quilting seams are typically stitched by hand, Victoria has used this patchwork style to create several stunning finished panels, which look like stained glass when held up to the light.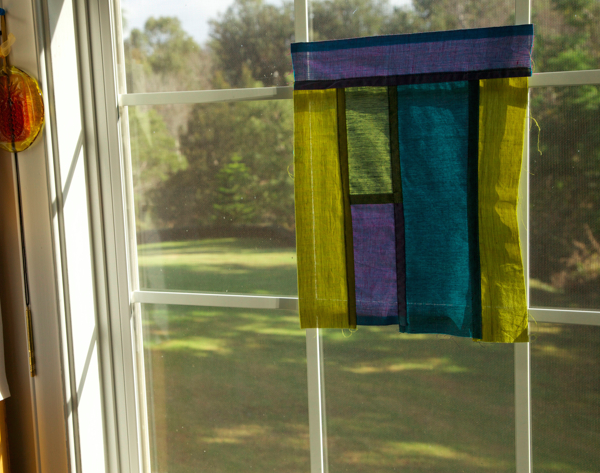 Photo via Simply Robin
Robin Ferrier shares her first Korean-style quilted panel, which looks beautiful as a sun catcher in the window. Pieced from solid blue and green fabrics, the delicate quilt block is joined with pojagi seams that form the darker lines within the block.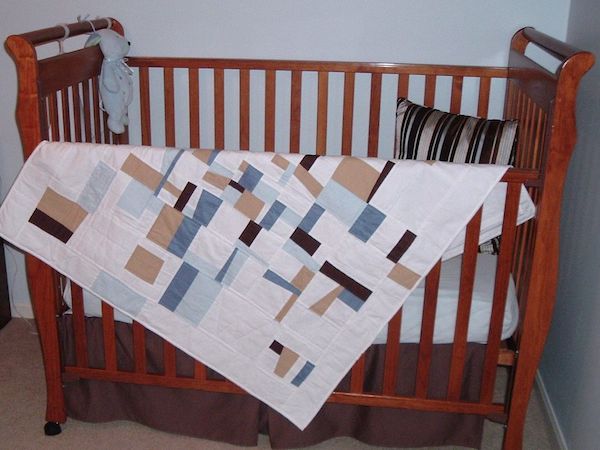 Photo via Teaginny Designs
Inspired by the organic rectangular shapes found in Korean quilting, Alexandra Ledgerwood created a baby quilt using a method of crazy quilting. Her finished quilt contains layers of a quilt top, batting and backing; however, she was drawn to the patterns seen in traditional single-layer, pojagi fabric panels that are not stacked and quilted. She added hand-quilting to the machine-pieced quilt.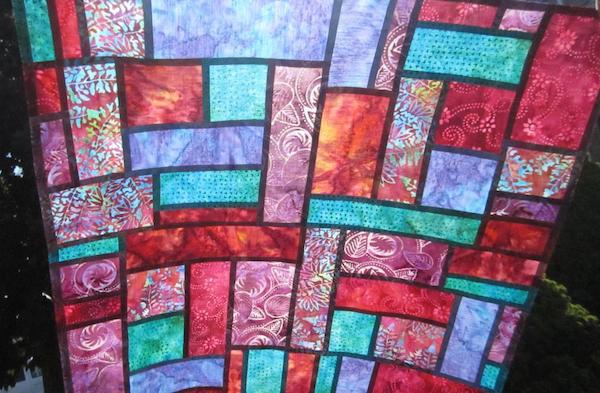 Photo via Craftsy member pegmom
The Pojagi Table Topper is pieced from batik fabrics joined with Korean quilting seams. This example shows fewer wonky squares than some of the traditional Korean quilts, but it is improv-pieced in sections. The rich, jewel-toned fabrics really shine when the sunlight peeks through.
To get this look, perhaps you can pick up some batik fabrics and use them to stitch large, Log Cabin blocks with pojagi seams and some sections with extra piecing for a more improvisational look.
Have you ever tried pojagi seams, improv piecing or other Korean quilting techniques? Share your experience in the comments section below!