Does your mailman ask "More fabric?" every time he drops off a package? Have you ever tried to turn a tile floor into a quilt design? It's official: You're a quilter! The good news is, you're not alone — far from it! We asked our Quilting Club on Facebook to answer the same question, and the results stacked up quicker than scraps in a quilter's sewing room.
We asked, you answered! Check some of our favorite responses to "You Know You're a Quilter When…" below.
Don't forget to share all of these clever responses with your fellow quilters — you can find all of our social sharing tools at the top of this post, or simply click the Pinterest button on each image to pin instantly!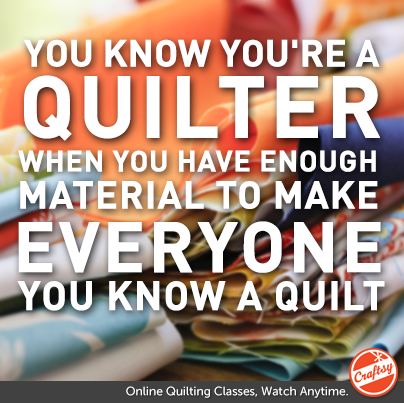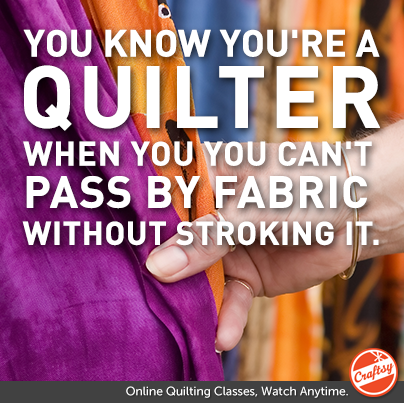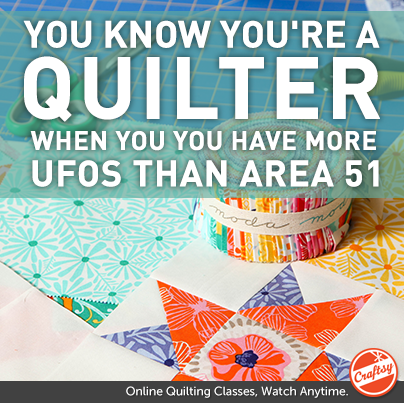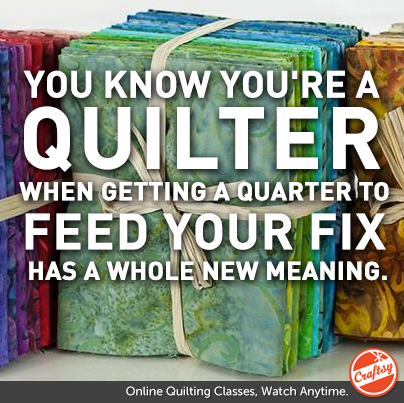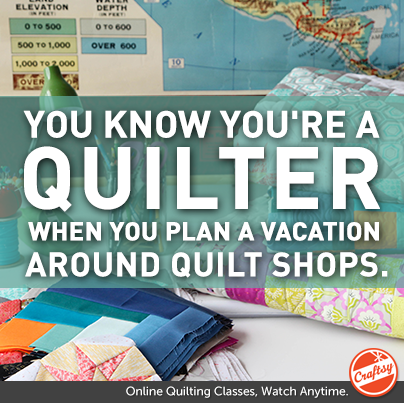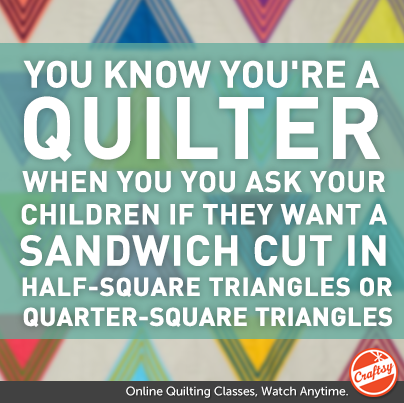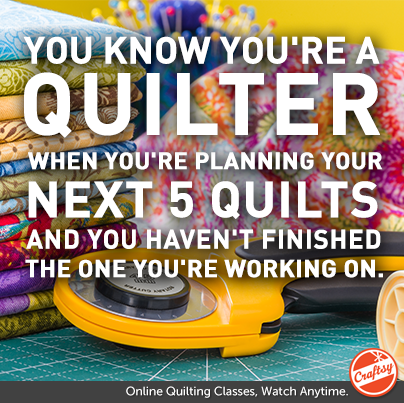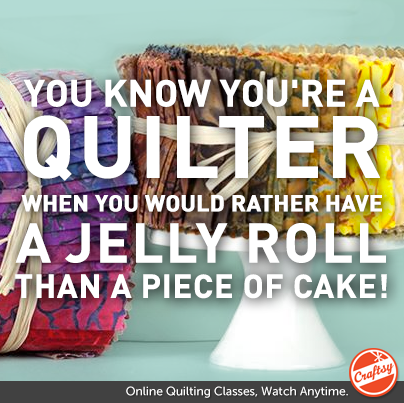 Now that your fingers are itching to stitch, don't you think some fabulous new fabric is in order? Crafsy's Fabric Shop is chock-full of hot new collections, classic best-sellers and can't-miss quilt kits — and we promise to keep your shopping spree a secret! Explore our stunning selection at amazing prices today!
The fun doesn't end here…be sure to tell us how'd you'd finish "You know you're a quilter when…" in the comments!