Knitting with handspun yarn is a such a treat! But how do you pick a project for that precious skein of handspun? What's the best way to show off the colors and fibers, and how do you know how far that yarn will go?
Before you start knitting, check your yarn's yardage and WPI, and then be sure to knit a swatch. Swatching is important to make sure you like the fabric you're creating at a gauge that works for the pattern. Handspun yarn can sometimes be denser than commercial yarn, so you might want to go up a needle size for a lighter, squishier fabric.
Keep in mind that handspun can have lumps, bumps and wonky bits that require a little flexibility from the knitter! Working from the top down and combining with other yarns is a great way to show off that new handspun skein and use every last inch.
Here are a few beginner-friendly knitting projects that are great for handspun yarn.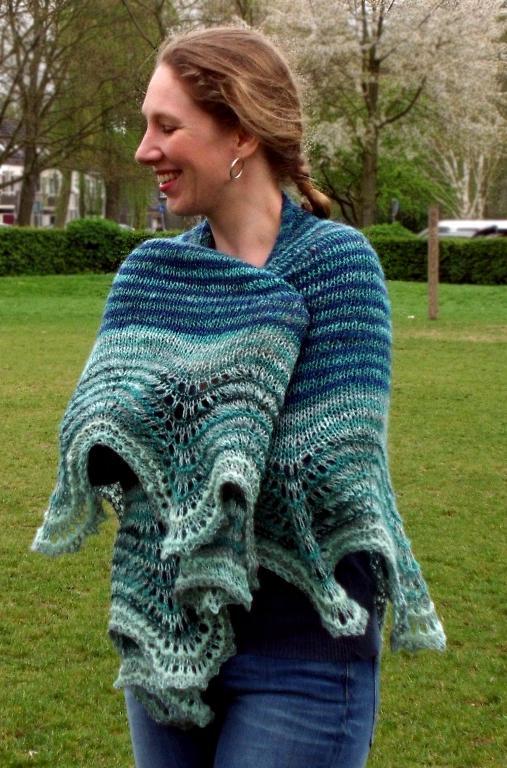 Photo via Craftsy member LaVisch
Shawls and neckwear
Top down shawls are a perfect project if you're new to handspun. Beginning at the neck with just a few stitches, you'll increase to create a triangle shape that can be wrapped around your neck like a scarf or around your shoulders. Best of all, you can knit until you run out of yarn!
If you don't have much yardage, you can combine your yarn with other handspuns or commercial yarn to get enough fabric. Cowls are also wonderful for using just a small amount of yardage.
This awesome shawl, pictured above, starts with simple stockinette stitch and incorporates stripes and Old Shale lace for a fancy (but easy to knit) border. With shawls and other wrappy accessories, it's generally fine to change the needle size depending on your yarn — a larger needle will produce a larger finished object, but keep in mind that your yardage might change too!
Get the Handspun Delight pattern here.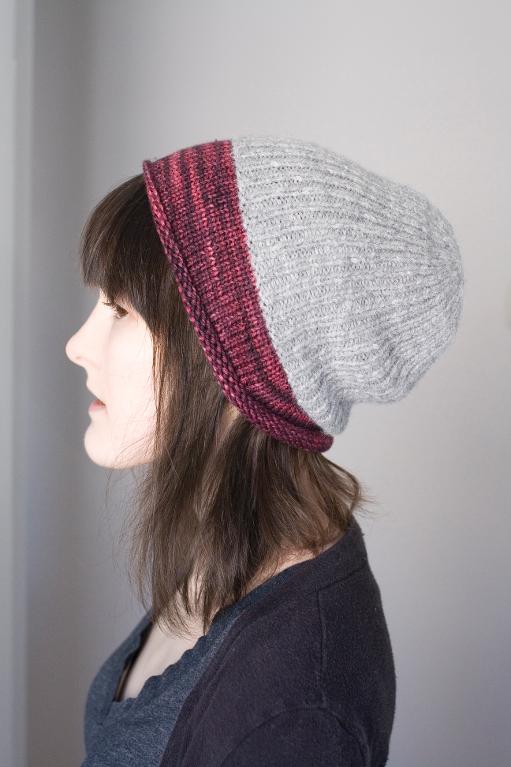 Photo via Craftsy member Dull Roar
Hats
Hats are fast and easy to knit, great for learning how to knit in the round. This simple hat uses two colours of worsted weight yarn for a warm and comfy accessory to wear nearly year-round. With just a little bit of yarn, you can knit the brim then switch to commercial yarn for the body of the hat.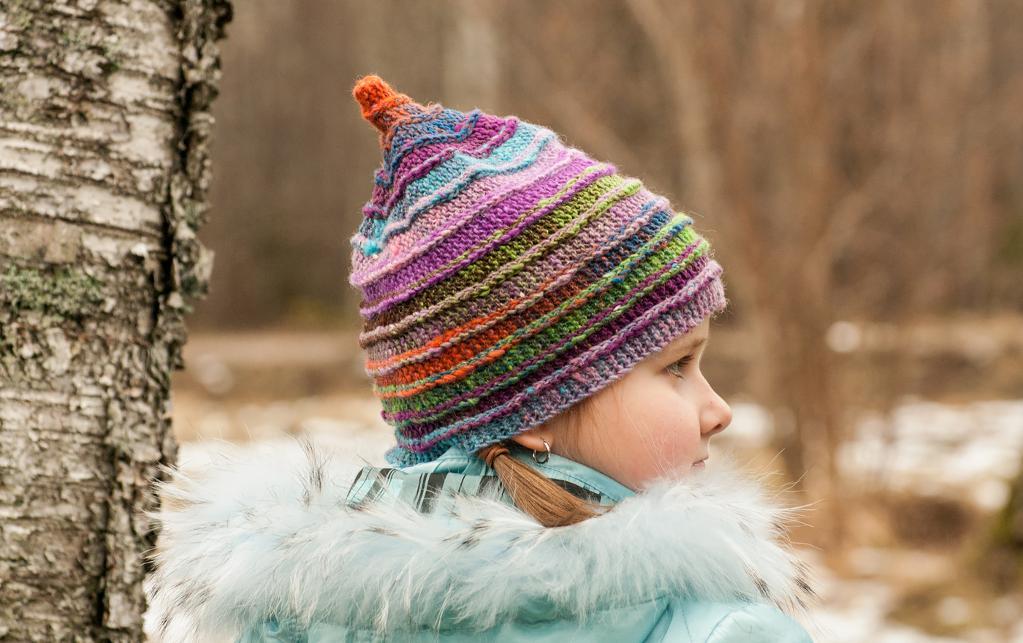 Photo via Craftsy member Asti
Keep an eye out for patterns that use unusual construction methods, especially modular and side-to-side knitting, to show off your handspun yarns in a different way. This gorgeous unisex hat is worked back and forth in rows and is joined with a spiral as you go! It can be knit for any size, using any weight of yarn, and you can join in various colors and yarns for a one-of-a-kind knit.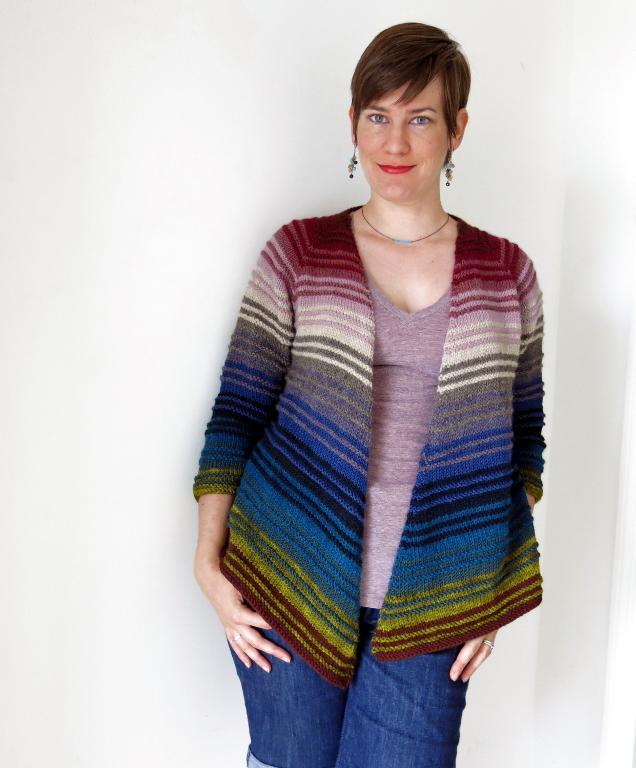 Photo via Craftsy member Azalea820
Sweaters
Again, top-down is your friend when working with handspun! This gorgeous, striped knit sweater is worked from the top down and uses 14 different colors! Top down sweaters are so easy to customize, and this pattern is no exception — a wide range of sizes and stripe variations let you incorporate many different yarns. If you have just 1 or 2 skeins of handspun, you could use those in the yoke and switch to a commercial yarn for the body, or vice versa!
Projects knit from handspun yarn are extra-special. In addition to the projects seen here, mittens, leg warmers and home decor are also great ways to ensure that your handspun yarn doesn't sit in your stash for long!