I'm totally jealous of cashmere. She's that friend who's always put together. She always looks amazing, even on days she says she doesn't. She can turn a plain sweater into an elegant masterpiece, a plain-Jane scarf into something fit for royalty.
If you haven't experienced knitting with cashmere yet, you should. Yes, yes, it's expensive, but it'll be totally worth it when you feel those soft fibers of that cashmere yarn against your skin. Still need to be convinced?
Here's some cashmere eye candy to peak your interest, plus a few tips on knitting with cashmere.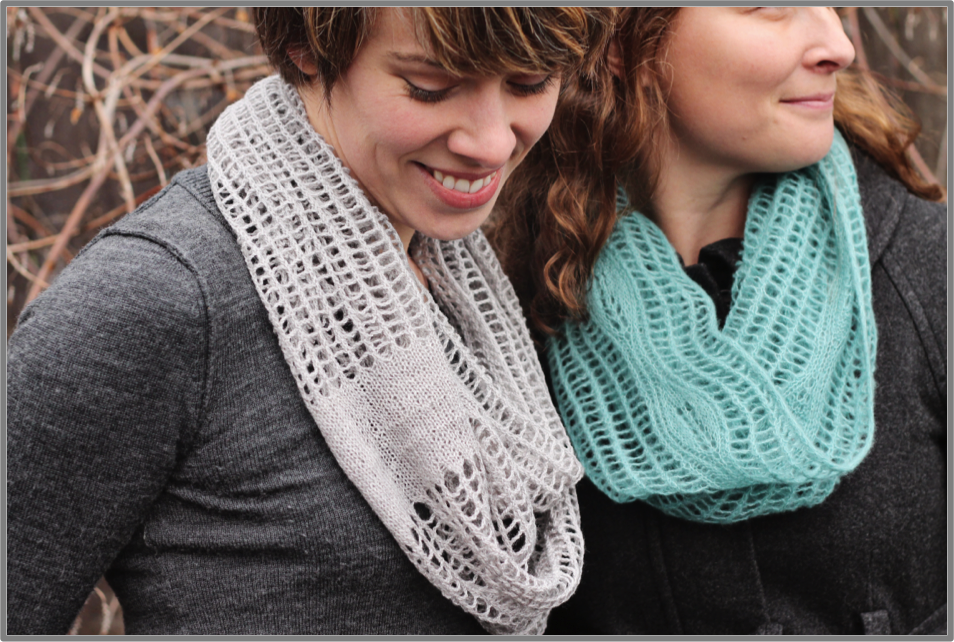 What is cashmere?
With an elegant reputation like cashmere, you'd expect it to come from something graceful. Nope, sorry. Cashmere actually comes from a Cashmere goat! The cashmere fibers are found in the under layer of the goat's hair, as the outer coat is a bit coarser. Goats are combed or sheared during spring to being production of these fine, soft fibers.
The source of cashmere also explains its warmth. Goats need these fibers to protect them during freezing winters — think crazy mountain temperatures and chilly winds — resulting in a yarn that's equally warm and cozy.
Tips for knitting with cashmere
Go ahead and dye it! Because it's an animal fiber, cashmere and dye go hand in hand. Never dyed before? Get a few tips for dyeing animal fibers at home.
Cashmere is also like wool in that it can be hand washed in cold water using a mild soap.
Like mohair fiber, which also comes from a goat, cashmere has a lofty, halo effect. This lofty appearance is lovely, but it can be a challenge to rip out if you make a mistake in your knitting. If you do have to rip it out, be very careful. Rip slowly and tug as close to the stitch as possible.
Because cashmere is such a fine fiber, it also has an amazing drape. It's a perfect choice for wraps, shawls and sweaters!
Cashmere patterns
Mesh leaf cowl
The mesh leaf cowl kit (pictured above) comes with everything you need to make this soft, yummy cowl. All you have to provide is the needles! There are six dreamy colors to choose from, all made using Filatura Di Crosa's Superior yarn's blend of cashmere, silk, and extrafine Merino wool.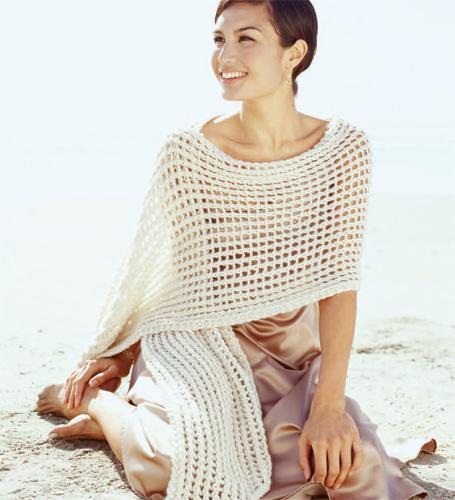 Eyelet wrap
Knit this eyelet wrap in cashmere for a friend and I guarantee she'll love you forever. Another great example of how well cashmere drapes, this wrap has an open stitch that makes it ideal for cool nights when a coat just won't do.

Photo via Craftsy member Laurie Gonyea
Rib smocked hat
When I think of accessories that should feel soft instead of itchy, I immediately think of hats. This hat has a lot going for it: it's soft, has an awesome stitch pattern, and it was knit using a cashmere from Afghanistan that is a fair trade product offering the Afghan women who spin it a fair wage for their labor.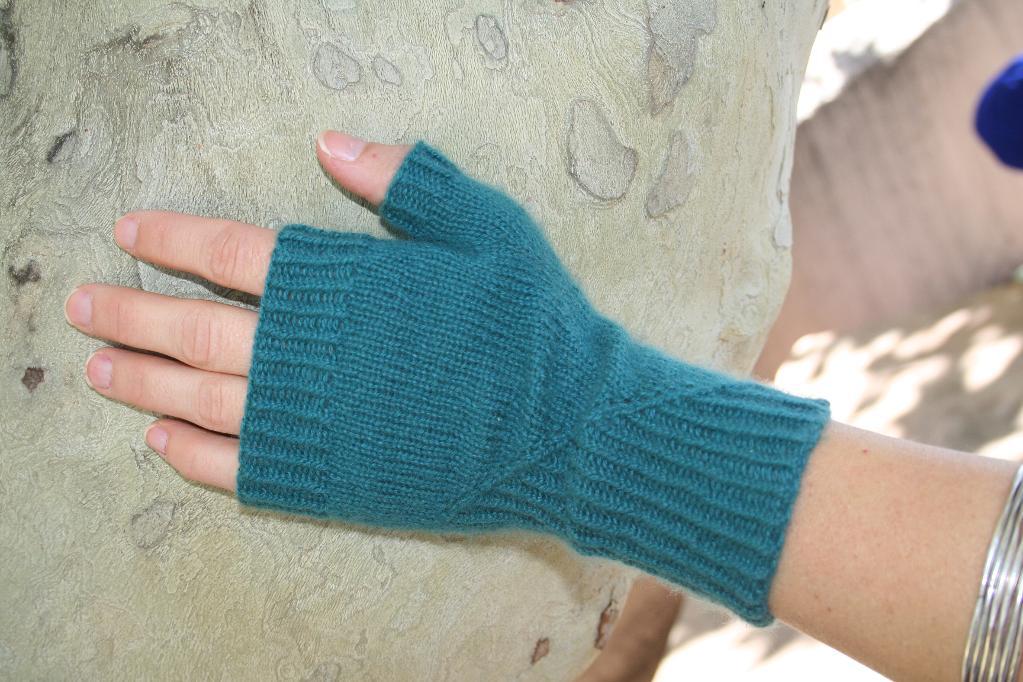 Photo via Craftsy member Taiga Hilliard
Featherweight fingerless gloves
Give dry, cold winter hands some relief with these warm cashmere fingerless gloves. These gloves are light-weight, so you can roll them up and stash them in your coat pocket when you go inside. The diagonal break between the ribbing and the glove makes the pattern even more tempting.
Show off your cashmere with a knitting technique that was born to be paired with it: lace knitting. Eunny Jang's Lace Knitting: Basics and Beyond is a great introduction to lace knitting and all its yarn-overs. You'll finish the class with soft, perfectly draped accessories in hand, plus the knowledge to fix almost any lace knitting mistake.
What types of patterns do you think are best for cashmere?