Studies have shown that creative pursuits such as knitting can be therapeutic, keeping our minds active and possibly providing benefits as restorative and rewarding as meditation. What if you wanted to maximize the benefits of knitting therapy and treat yourself to an ultra-luxurious, spa-like retreat that was itself entirely hand-knit? We have rounded up sumptuous patterns for you to enjoy. Go ahead — indulge and relax!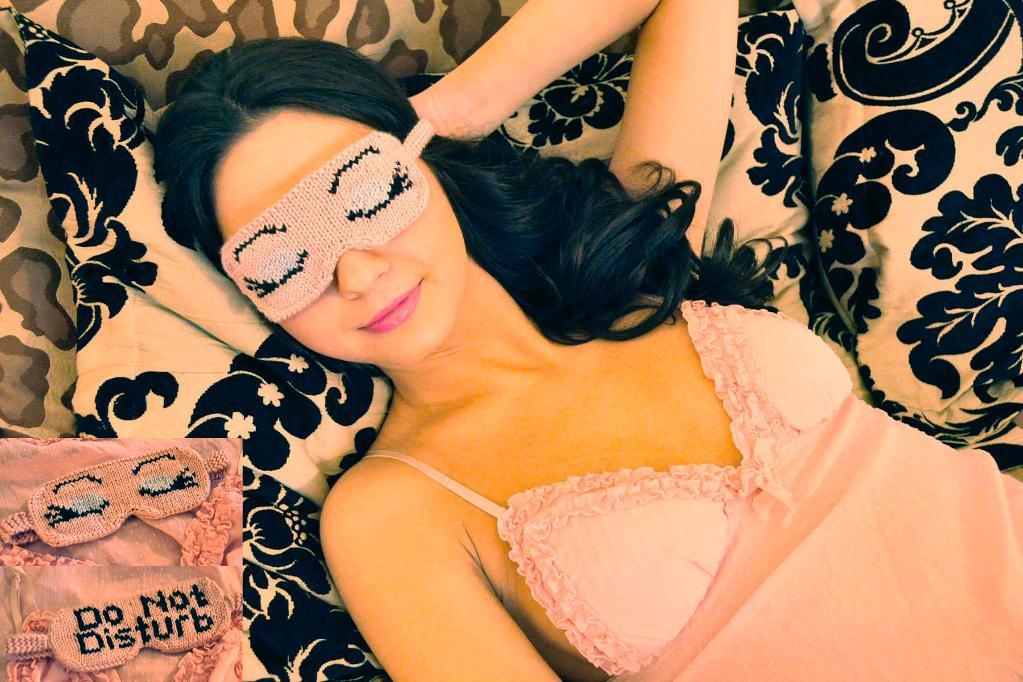 Photo via Craftsy member girlyknits
1. Eye Candy Reversible Eye Mask
First up is this whimsical and cheeky knitted eye mask. Whether you throw it on for an afternoon nap or during a cross-continental flight, your eye mask is guaranteed to stand out in a crowd as the most glamorous and original. Needless to say, when working this pattern, pick a yarn that feels extra soft, gentle and cool on your skin — perhaps a bamboo or a silk blend.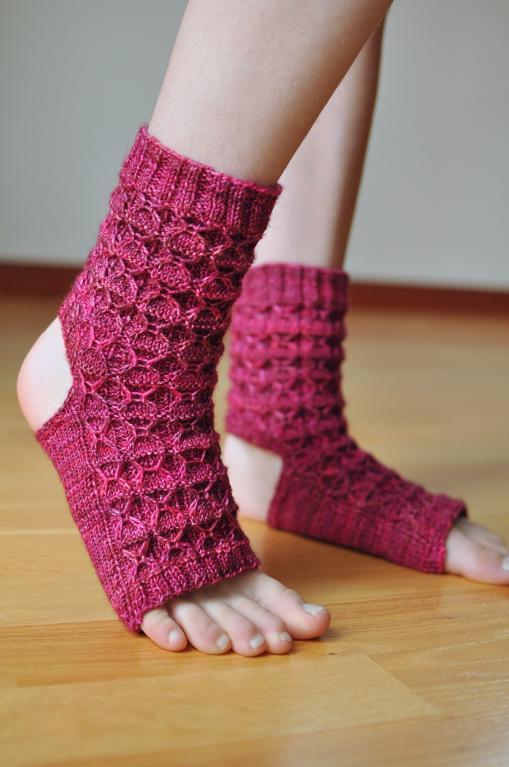 Photo via Craftsy member nonapearl
2. Donna's Yoga Socks
If your idea of a therapeutic retreat involves more than just lounging around, then these pretty yoga socks are just the right project. Featuring an intricate texture that's fun to knit and fun to look at, this pair may easily become your favorite workout accessory. My advice: Pick a yarn for this project that has some elasticity and good "memory." In other words, you might opt for a wool blend rather than an all-cotton yarn.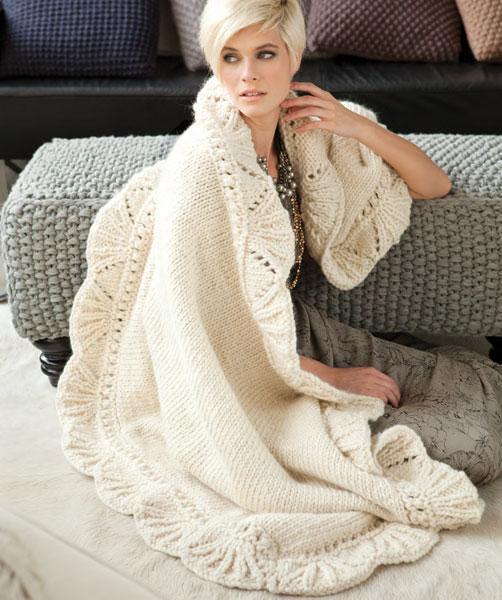 Photo via Craftsy member Vogue Knitting
3. Lace Edge Blanket
Nothing is more relaxing that wrapping a cozy blanket around yourself and curling up on the sofa to the tune of a good book or a favorite movie. This plush, voluminous blanket is both cozy and luxurious. The lace edging adds a touch of glamour to the blanket. Though not as quick a knit as the eye mask or the yoga socks, knitting it in a lofty super bulky yarn will keep this project quick.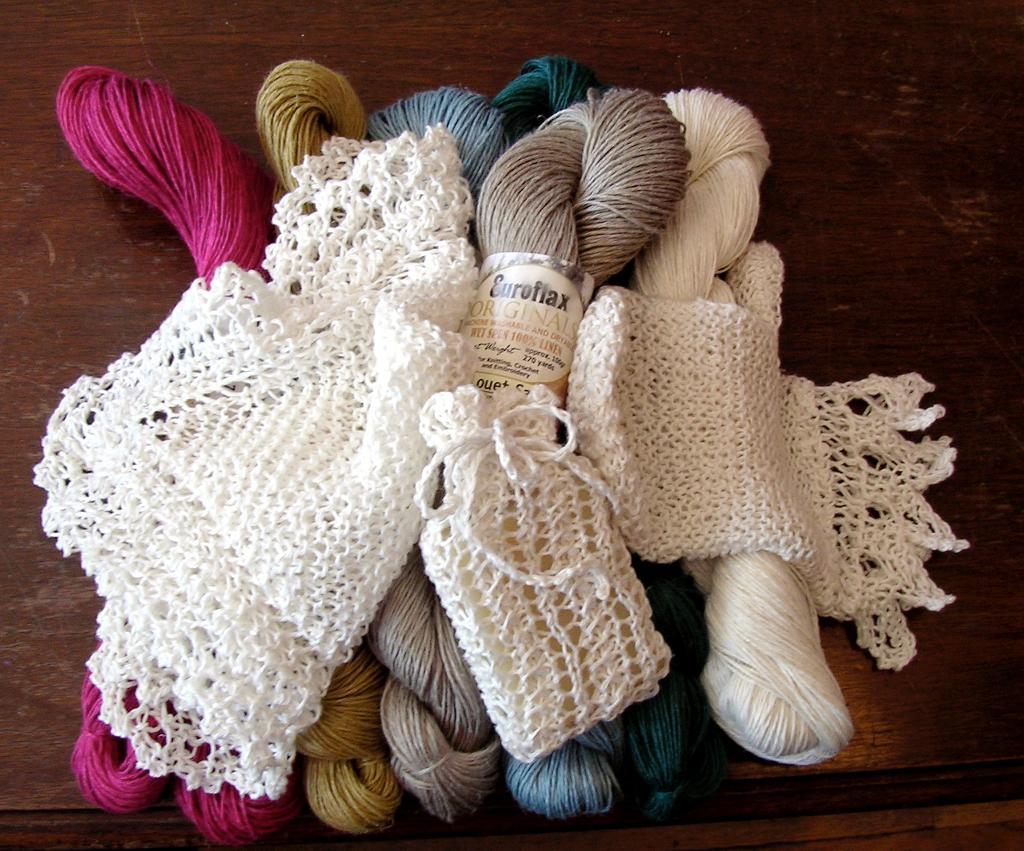 Photo via Craftsy member Clickity Sticks
4. Spa Set
This delicate set of washcloths and soap holder would make a really lovely gift for a dear friend who could use a bit of pampering. Pick a natural yarn (such as linen or bamboo) and your gift recipient's favorite color, and pair up this lovingly made set with some natural or hand-crafted bath and body products. Great as a hostess gift, holiday gift or any-day-of-the-year gift.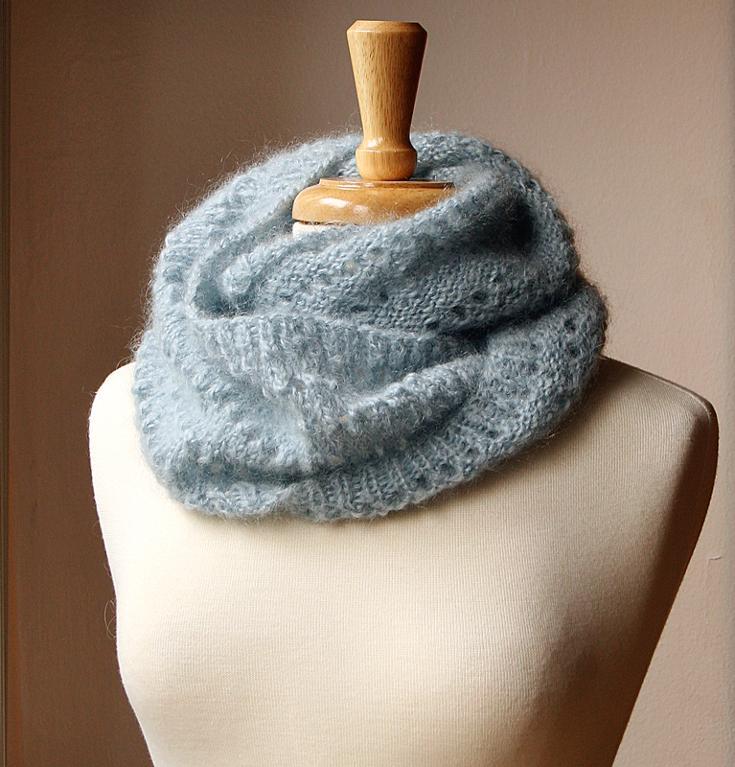 Photo via Craftsy member ElenaRosenberg
5. Genevieve Cowl
My contribution to the collection of sumptuous, decadent knits is the frothy Genevieve Cowl. One of my most popular patterns, it's an infinity-style scarf that's not too long and not too short, in a design that's easy enough for a beginner to conquer. I highly recommend picking a mohair-content yarn or another yarn with what I call a "fuzzy halo effect." Genevieve feels like wearing a soft cloud on your shoulders.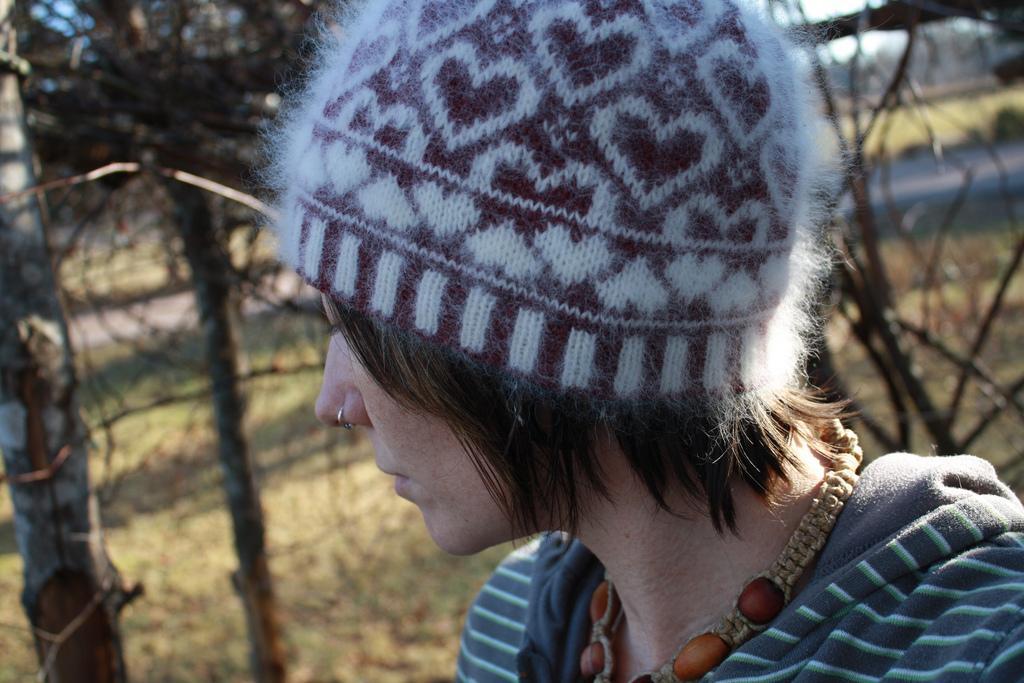 Photo via Craftsy member SandandSky
6. Queen of Hearts
A mohair blend yarn is also marvelous, though optional, for the sweet Queen of Hearts hat. Featuring heart-shaped and other geometric motifs, this pattern lets you practice stranded colorwork to your heart's content. I find this hat enchanting and a most fitting accessory for relaxing autumn and winter walks.