You know you need needles and yarn, but what extras should be in your arsenal? No other knitting supplies are truly necessary (apart from scissors), but those little extras can make your knitting a lot easier — and more fun.
Seasoned knitters may already have most of these knitting supplies, but you never know when a new gadget might help you with that new technique or that crazy new project that's unlike any other you've ever stitched. Plus, knitting supplies are like new toys, and we knitters love to try the latest and greatest in knitting tools.
Whether you're a beginner knitter or a seasoned knitter, we hope you'll find some useful new knitting supplies in our list!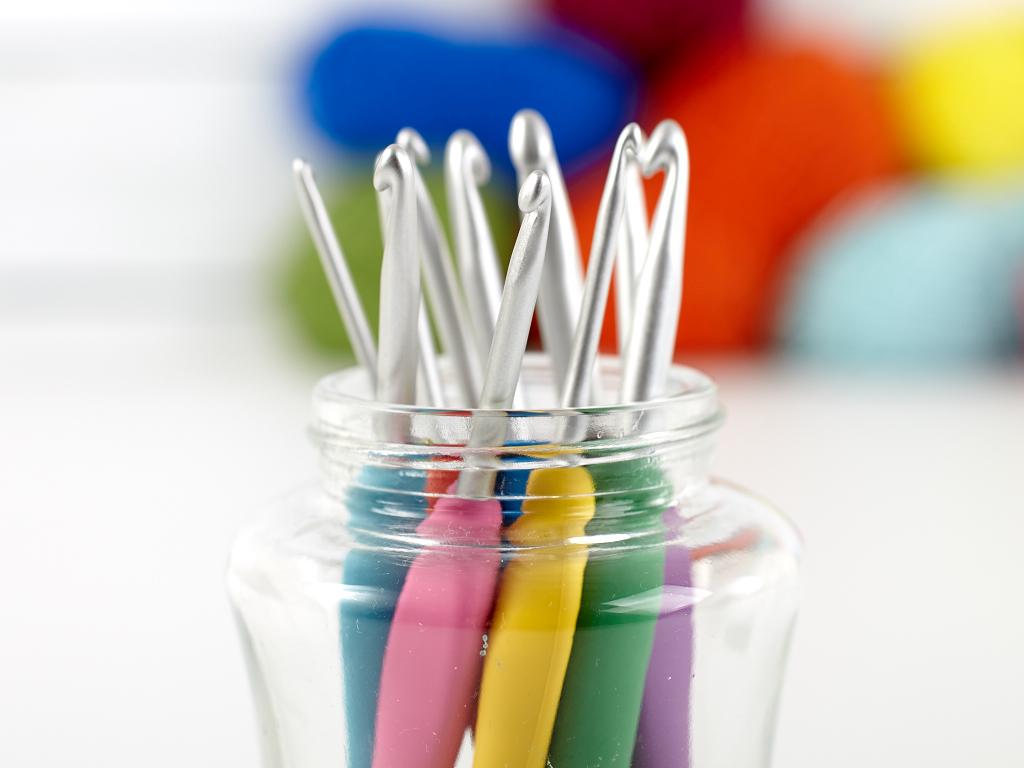 1. Crochet Hook
Crochet hooks are not just for crochet! You can use crochet hooks for many different tasks, from picking up dropped stitches to using a provisional cast on. I keep an extra one in my knitting bag for stitch group emergencies!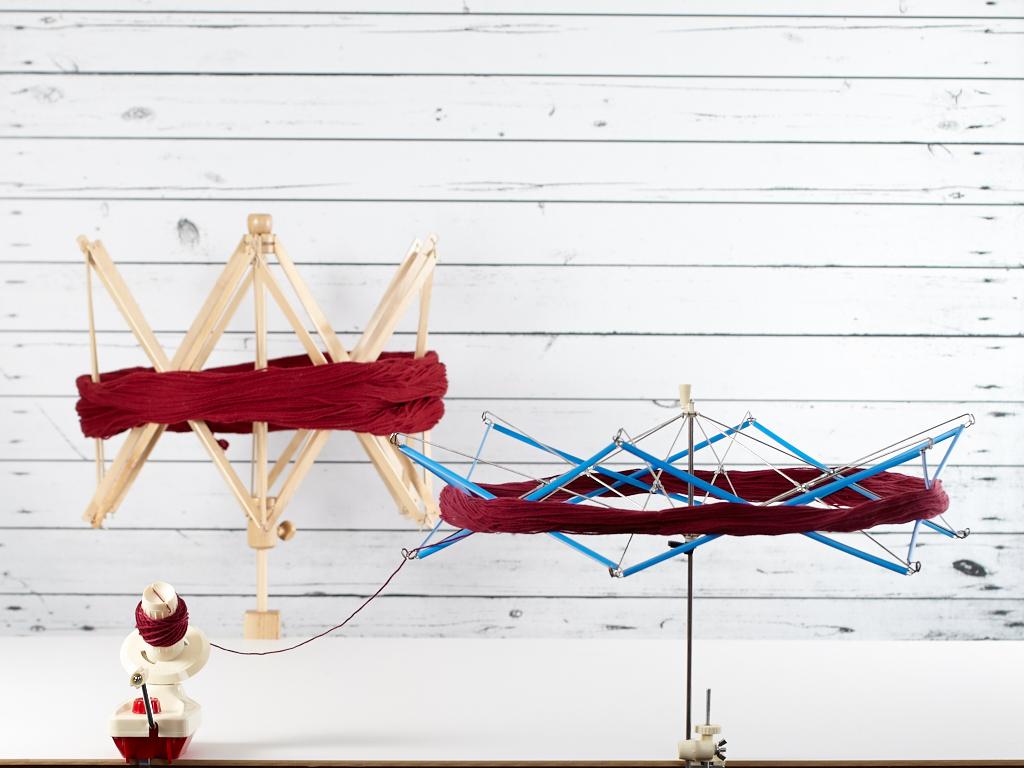 2. Umbrella Swift
I received one of these for Christmas last year, and I am in love with it! Invest in one of these and you'll never again have to stand around at the yarn store waiting for your 10 hanks of sweater yarn to be wound. The Lacis Umbrella Swifts pictured above come in either metal or wood and are especially useful when they're paired with a ball winder.
3. Washi Tape
It can often be difficult to find your place on a chart, even if you're keeping count of the rows. To solve that problem, just place washi tape right below the row of the chart that you're working on to make reading that row much easier. Because you can lift and re-stick washi tape, you can just keep moving it up the chart as you stitch without damaging your pattern.
If you don't like using washi tape, you can also consider chart markers like these or simple sticky notes.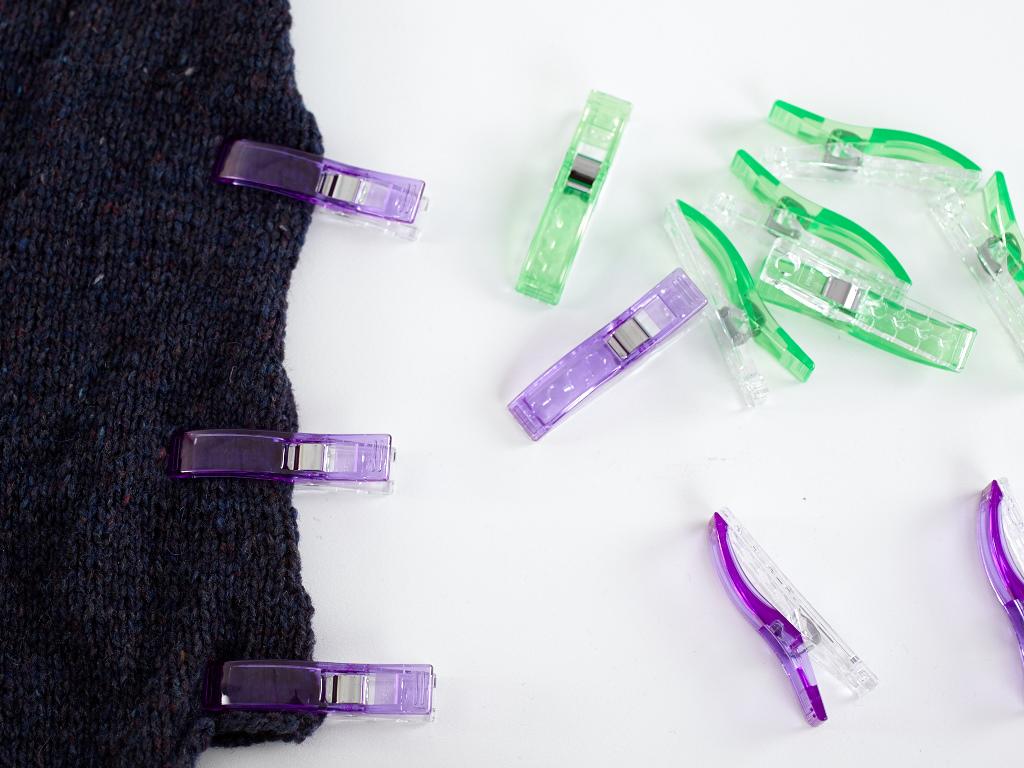 Clover Knitting & Crochet Jumbo Wonder Clips
4. Wonder Clips
I hear sewers flipping out over Wonder Clips all the time, but it wasn't until recently that I discovered how useful they can be for knitting. I was knitting a sweater with side seams, and I needed to attach the seams temporarily to try on the sweater. Sewing pins didn't work because they kept slipping out, but Wonder Clips held the pieces together securely until I could check the fit. (Spoiler alert: The sweater did not fit.)
5. Knitting Apps
You could buy a row counter, sure, but if you work on multiple projects at once or need to keep track of repeats and rows, then consider a knitting app for your phone. Knitting apps can be as simple or as complex as you'd like, tracking several projects at once.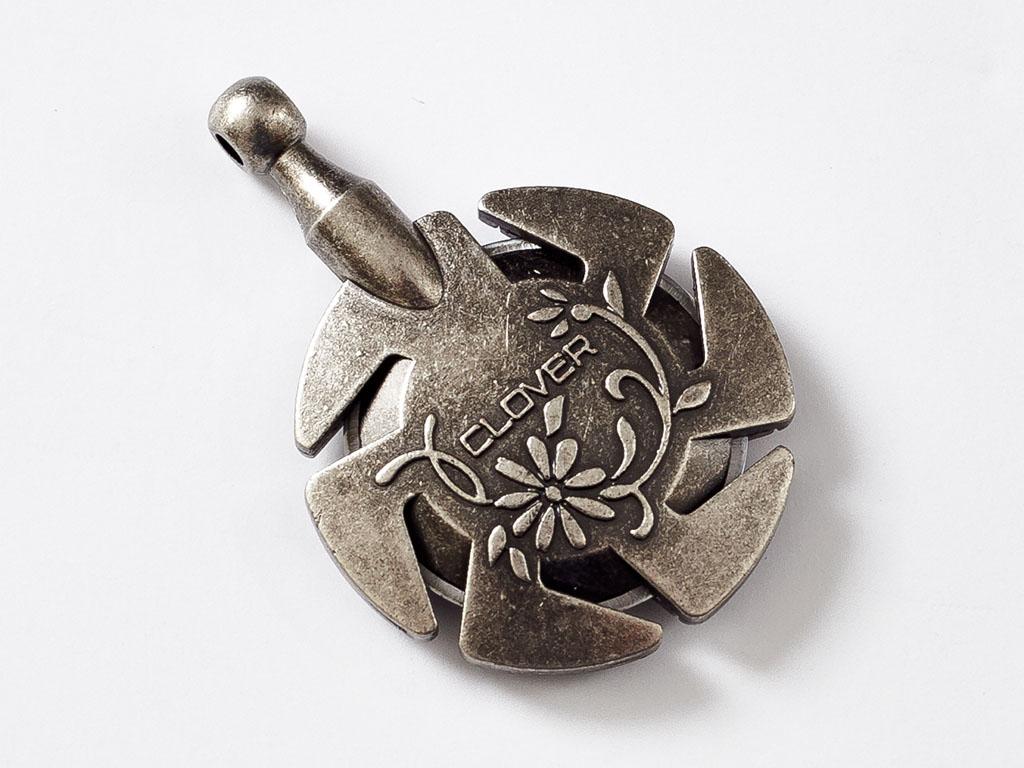 6. Yarn Cutter Pendant
Knitters who travel with their knitting or attend a lot of stitch groups will find a yarn cutter pendant invaluable. Sometimes you're stuck on a plane, in a car or at a stitch group where there's a limited space for yourself and your supplies. Place a yarn cutter pendant around your neck and you won't have to go digging around for your scissors.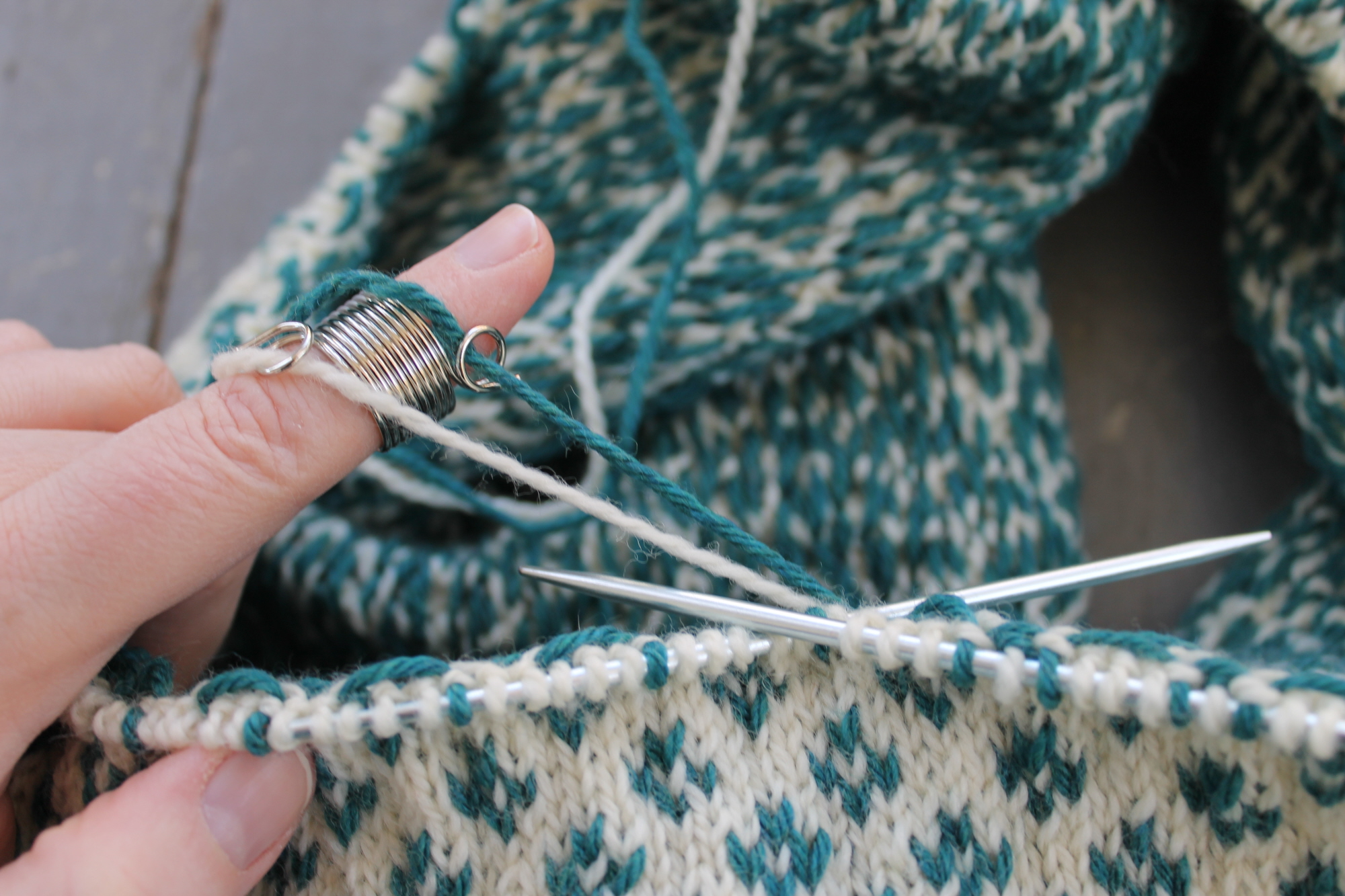 7. Yarn Guide
I only started using a yarn guide last year when I was working on a big stranded colorwork project. (It's the Lovebird Sweater by Donna Kay you see pictured above!) Yarn guides help you hold two colors at the same time without tangling them. Plus, the tool helps you to keep an even tension as you knit. See more about how to use a yarn guide to keep stranded colorwork neat.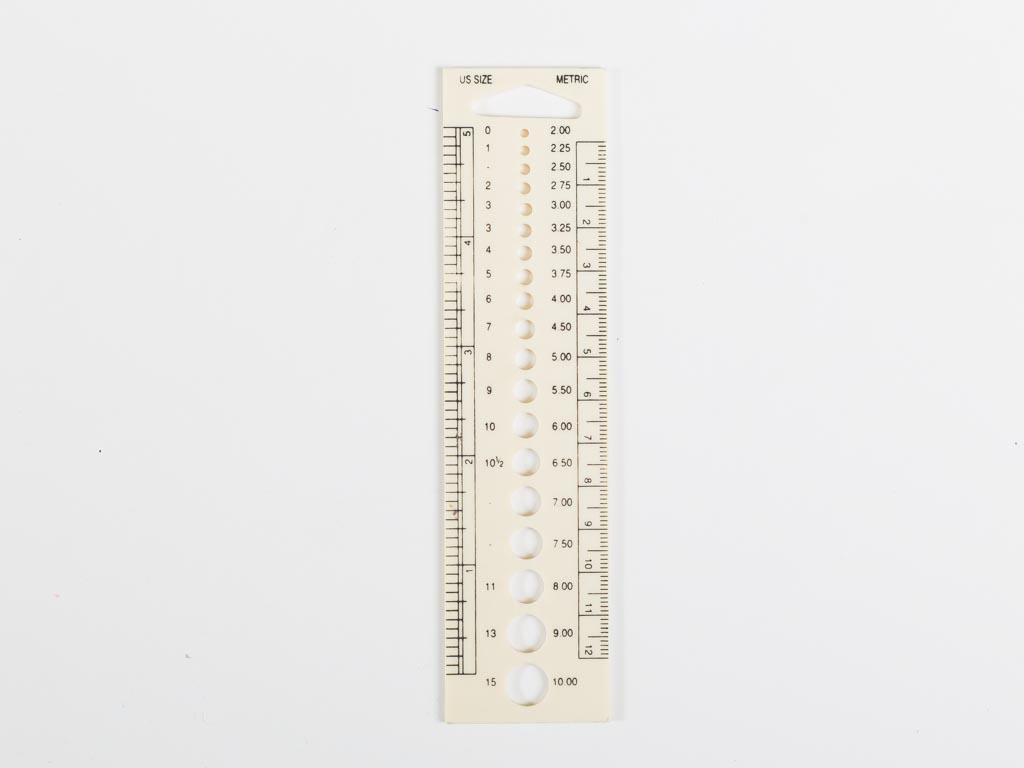 Lion Brand Knitting Needle Gauge
8. Needle Gauge
Needle gauges are excellent for travel since few people travel with a tape measure. (My mom would be the exception to that.) I have two needle gauges: one for my travel knitting bag and one for home. Not only are they good for figuring out the sizes of knitting needles that are unmarked, but they're also awesome for checking gauge and measuring your work.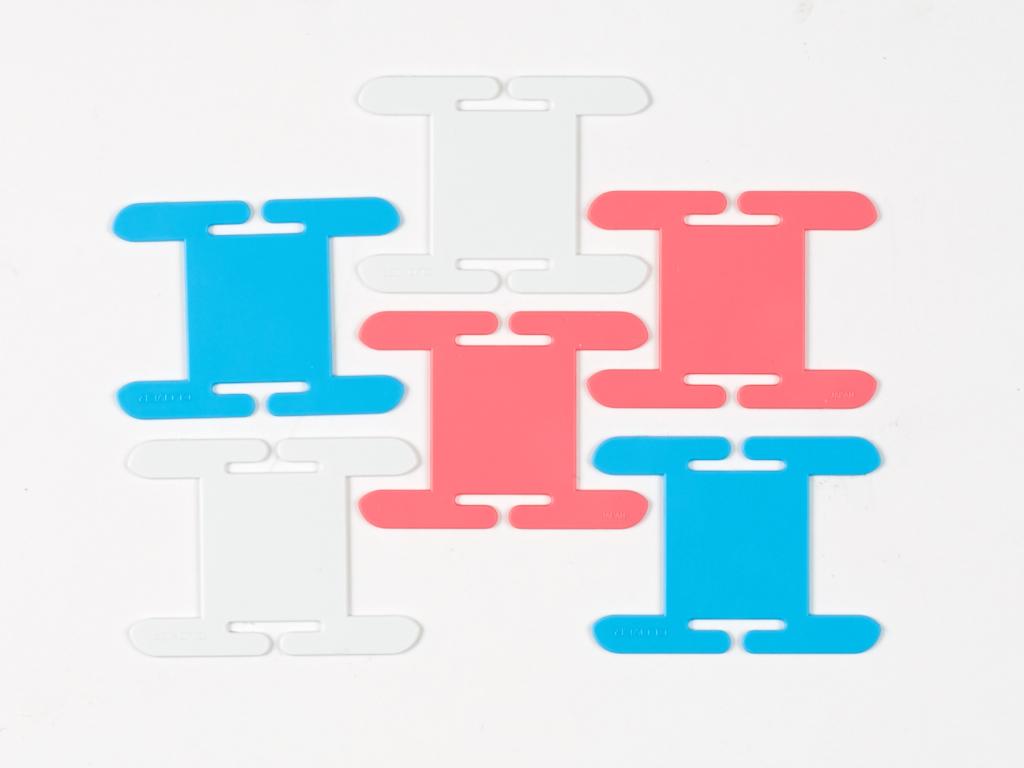 Clover Knitting Bobbin Set 6ct
9. Knitting Bobbins
You could use these bobbins to make pulling the yarn easier, sure, but I use them to store my scrap yarn. If your scrap yarn is getting tangled in storage, consider separating each scrap with a bobbin. You can even tuck the scrap yarn label between the yarn and the bobbin so you won't forget what the scrap is.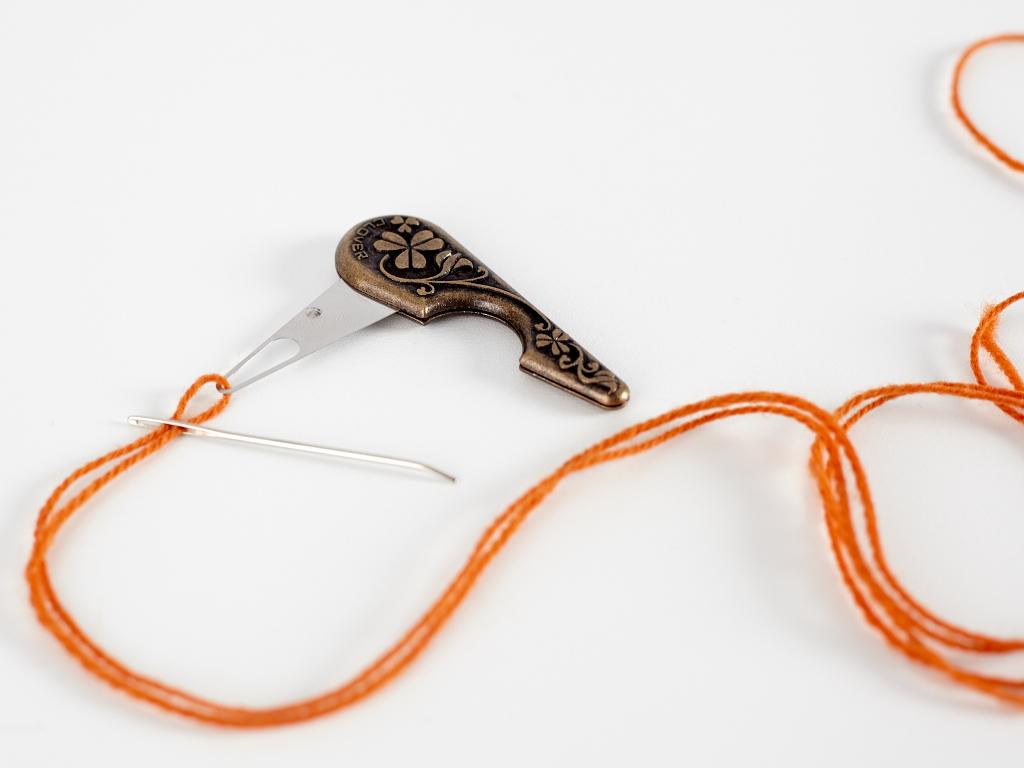 10. Yarn Threader
I knitted without a yarn threader for a long time, and I totally got away with it. But then I started stitching tricky fibers like mohair, and I could not get them threaded onto the needle. You can probably thread smoother fibers with some ease, but if you're planning to work with lofty fibers or light lace-weight fibers, a yarn threader will save you time.
What knitting supplies would you add to our list?