I've been in a major sock knitting frenzy this winter, starting with the For My Man Socks I made for my dad for Christmas. Right now I'm working on the Toe-Up Ginkgo Socks, a free pattern from Cotton and Cloud, and I'm trying to decide which I prefer: knitting socks toe-up or knitting socks cuff down.
I wasn't in a hurry to pick a favorite until someone at my stitch group saw me working on the socks and asked, "Do you like knitting socks toe-up or cuff down better?" I said I didn't have a preference, and she looked at me suspiciously. Panicked, I started making a mental list in my head of the pros and cons for each.
There are advantages to both knitting socks toe-up and cuff down. Take a look at some of my thoughts on the two types of socks. Maybe next time someone asks you which you prefer, you'll know the answer!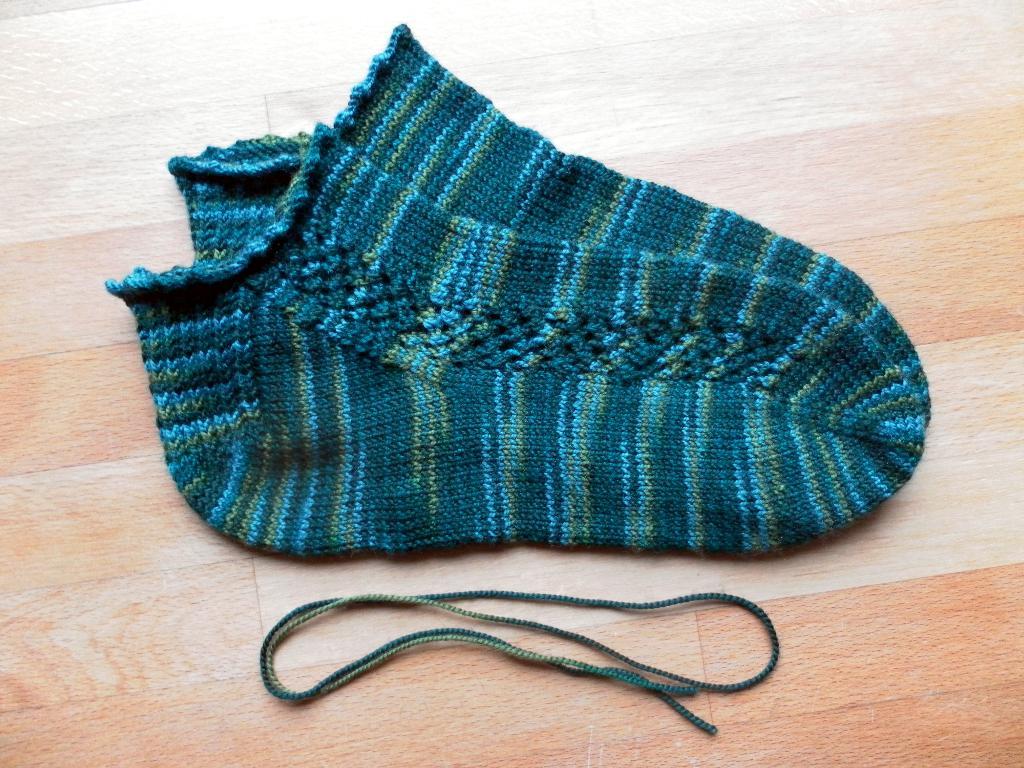 Toe-up anklets; Photo via Craftsy member Barbara62
Toe up socks
Why toe up is awesome
You won't run out of yarn
Knitting socks makes me nervous sometimes because we're told we can get two socks out of one ball of yarn. When I start that second sock, I'm always freaking out a little. But with toe-up socks, if you think you're going to run out of yarn, you can always shorten the cuff to save some yardage.
You don't have to graft
We all have knitting tasks we dread. Some of us hate seaming, and that includes grafting.
Why toe up might cause you some pain
Cast-ons
You'll often need to use special cast ons to start a toe-up sock. For example, the Toe-Up Ginkgo Socks I'm working on called for using Judy's Magic Cast-On Method. So if you're working toe-up, be prepared to try out some new, unfamiliar cast ons.
Fit issues
I find it a little more difficult to judge the foot length of toe-up socks. I'm never quite sure when I've reached the appropriate length, unlike cuff-down socks where the heel is in place and the fit is much more obvious.
For more help with toe-up
Feel like you want to try toe-up but aren't sure if you have the skills? Donna Druchunas's Knit Original Toe-Up Socks is the class for you. You'll get three toe-up sock patterns, plus guidance from Donna on how to combine different heels and toes.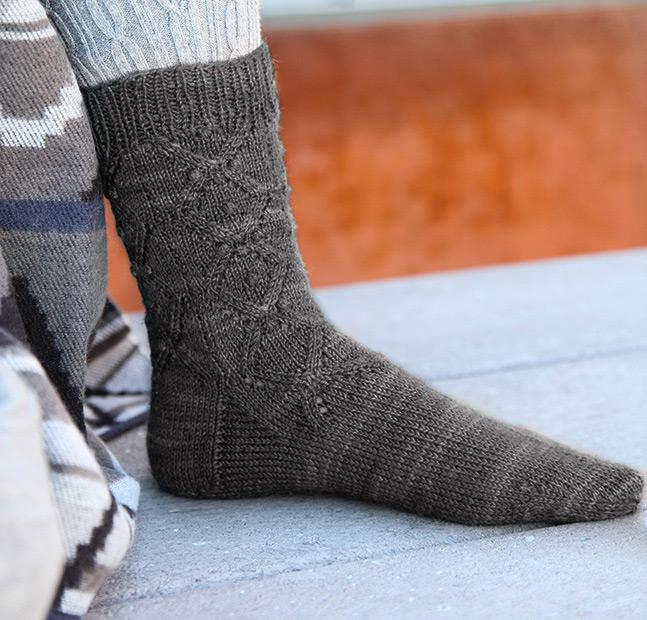 Cuff-down Aran Counterpane Sock knitting kit
Cuff down socks
Why cuff down is awesome
There are more patterns available
If you go digging for sock patterns, most of the patterns you'll find are cuff down. So if this is your favorite way to knit socks, you'll be able to find a lot more patterns to feed your addiction.
It's the best way to get a nice-fitting cuff
I tend to have more fit issues with the cuff of the sock than the actual foot. So if I cast on and work a few rows, I can usually tell pretty quickly if the cuff is too loose or too snug. In that case, I can start over without losing too much time.
Why cuff down might cause you some pain
You'll have to pick up stitches
Picking up stitches is no big deal for some knitters, but for others it's like a trip to the dentist. After you finish that heel, you'll have to pick up stitches to join the sock together again, so practice if your pick-up skills are a little rusty.
For more help with cuff-down
Like I said, picking up stitches is no party, but you can learn how to do it like a pro. Enroll in Knit Original Cuff-Down Socks with Donna Druchunas and you'll learn variations on heels and toes, plus all the techniques you need to know to make your socks look even better than store-bought ones.
Which do you prefer: toe up or cuff down?