I have many knitting confessions, and one of them is that I hate seaming. Once I knitted a sweater, only to let it hang out in a basket for a whole year because I dreaded seaming all the pieces together.
Part of my problem, at least back then in the beginning of my knitting career, was that I didn't know how to properly seam knits. For me, a seam just meant a running stitch. Little did I know, the world of seaming knits is a lot more than just running stitches!
No matter where you are in your seaming skills, try one of these patterns to begin your seaming adventures.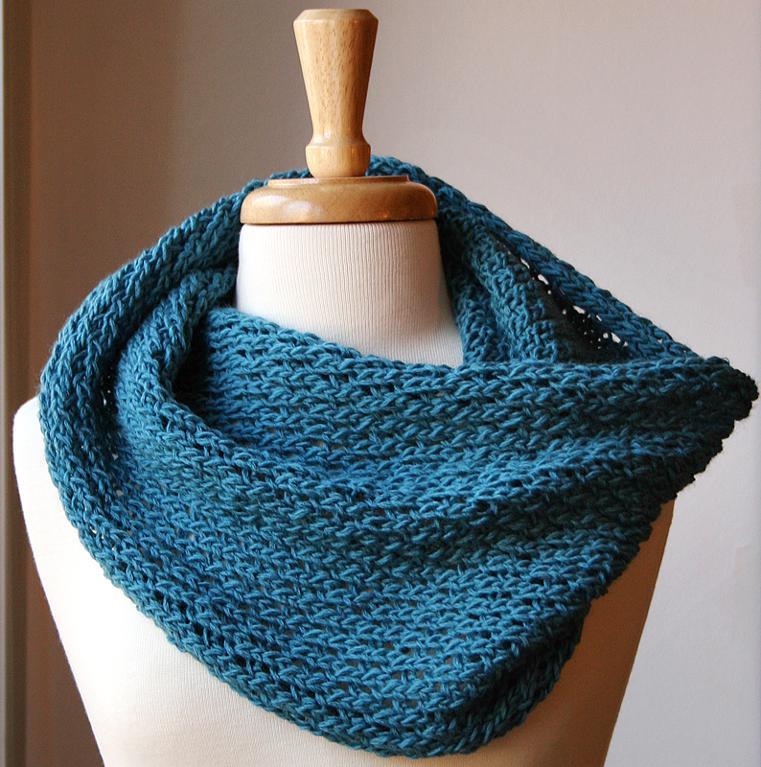 Photo via Bluprint member ElenaRosenberg
Seaming straight edges
Seaming straight edges is about as basic as it gets when it comes to seaming your knits. Try one of these patterns to start out easy.
The simple trick for turning a scarf into a cowl? Just seam it! Knit up this cozy cowl and you'll get some practice seaming pattern stitches that aren't plain garter and stockinette stitch. You'll also get some experience sewing top and bottom edges together.
Get the Bridget Cowl pattern here.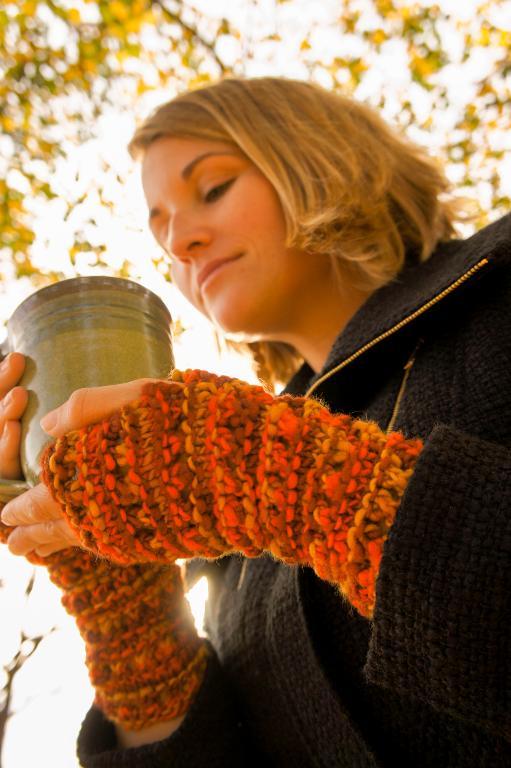 Photo via Bluprint member TanisKnits
Here's another straight seam to try, this one joining the sides of the knitted fabric. (Bonus: you get a gorgeous pair of gloves in addition to gaining extra seaming skills!)
Get the FREE Cornucopia Wristers pattern here.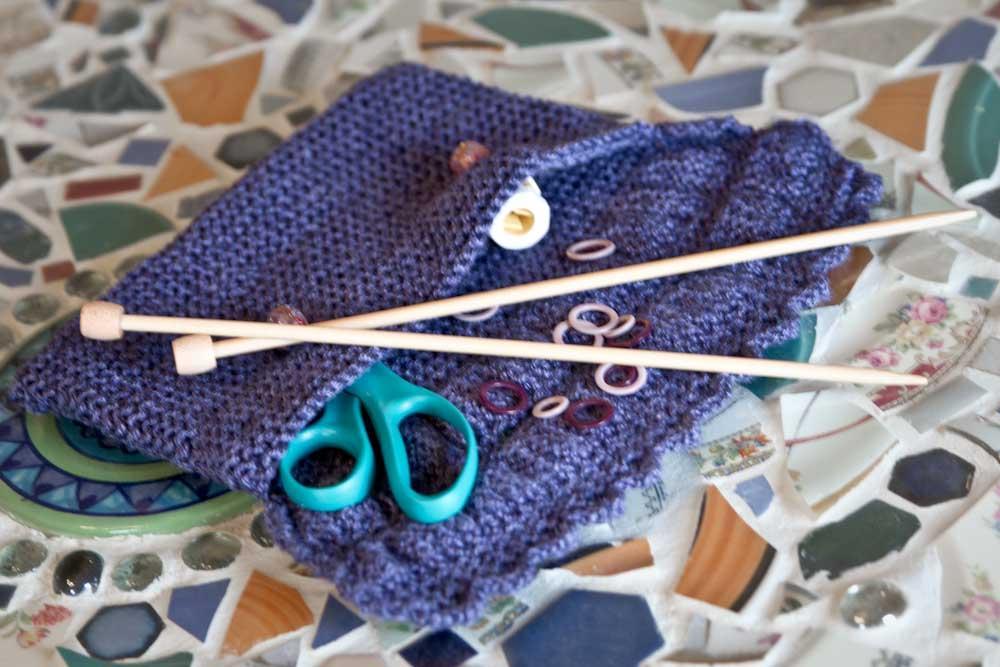 Photo via Bluprint member saragresbach
When you're not knitting a clutch or bag in the round, seaming is absolutely necessary. Knit a flat rectangle, then fold it up and seam it to have an instant clutch! Like the wristers, this type of seam involves sewing sides together.
Get the Degas Make-Up Case pattern here.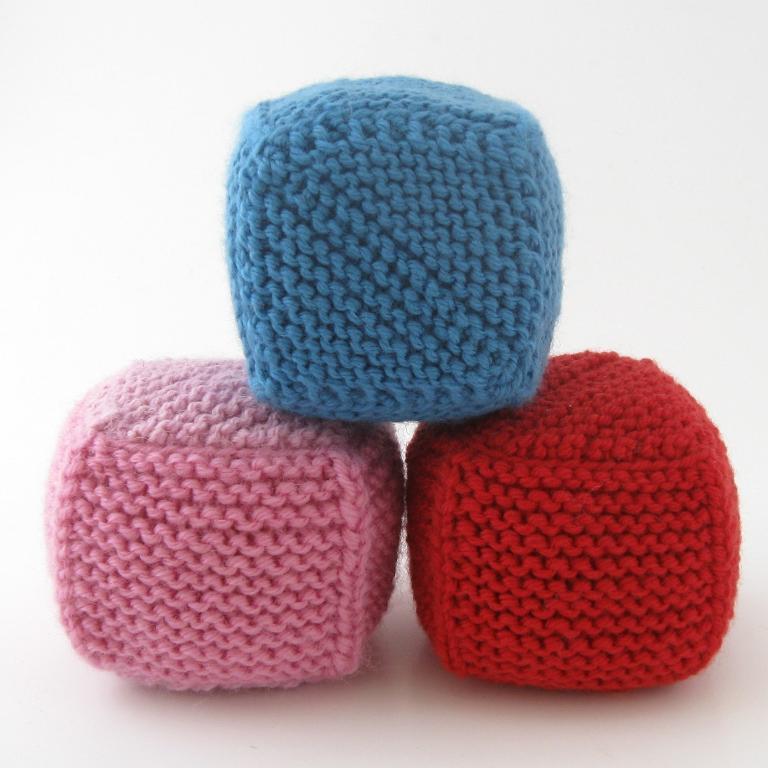 Photo via Bluprint member Natty-Knits
Seaming curves and corners
After you've mastered the basic straight seam, it's time to move on to those crazy curves and corners. Don't worry! They're not much different than sewing straight seams. The trick is to ensure you've closed up the entire curve or corner before moving on. Check your work as you seam and you'll be just fine.
The toy cubes pictured above involve two seams, both in the shape of a square. Parts of these cubes are knitted with double-pointed needles, so make sure you have that skill under your belt before you tackle this project.
Get the FREE Two Seam Cube pattern here.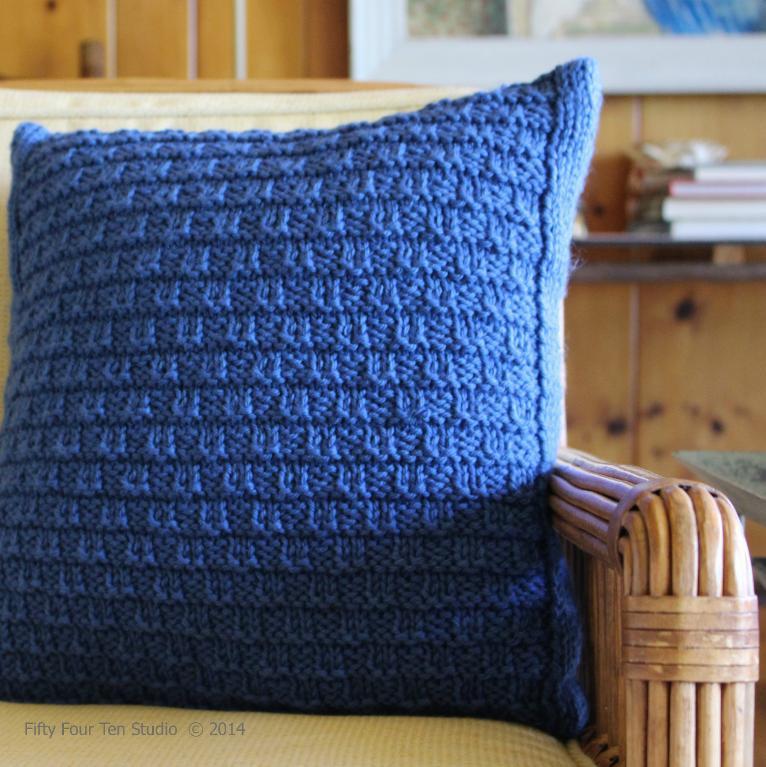 Photo via Bluprint member 5410Studio
You won't be seaming around any curves here, but you will need to make sure that the corners are seamed securely so that your pillow form doesn't peep through. This pillow is knit in one giant rectangle, then seamed up two sides. Stuff it with your pillow form, then seam the top closed.
Get the Bay View Pillow pattern here.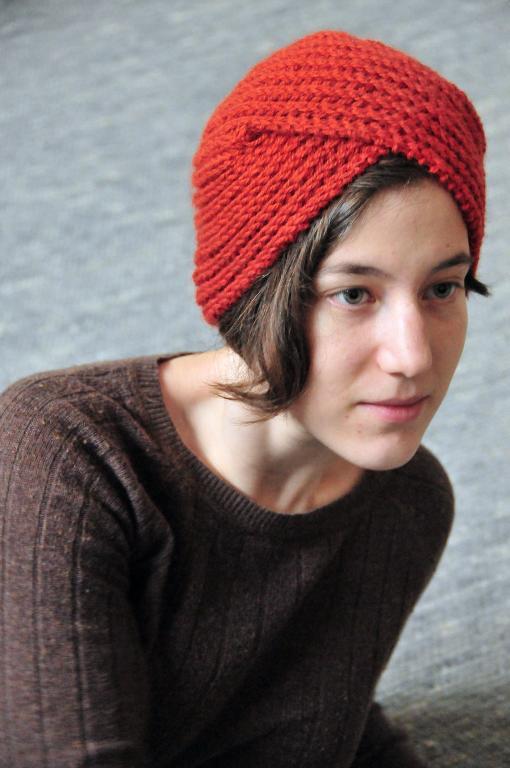 Photo via Bluprint member XandY
Seaming is important in this pattern to keep the fluidity of the fisherman's rib. A neat seam will make the turban look like there's no seam there at all! It's great practice for aligning and seaming special stitches.
Get the Urban Turban pattern here.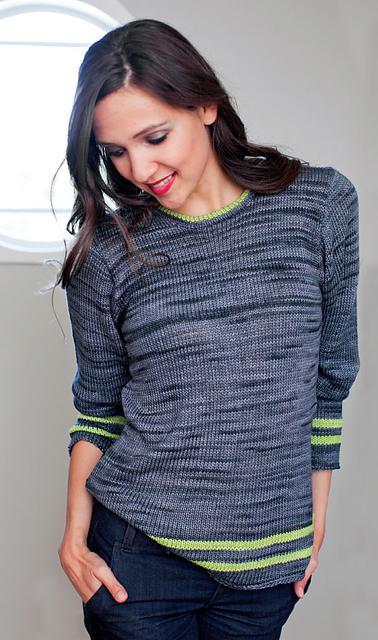 Photo via Bluprint member BeSweet
You'd have to work pretty hard to constantly knit seamless sweater patterns. This pattern will give you practice seaming those dreaded sweater sleeves. (The side seams are a piece of cake compared to the sleeves!) The pattern comes with two different pullover patterns, so choose the one you like best for your seaming practice.
Get the Bamboo Pullovers patterns here.
[box type="shadow"]
Do you really need to get into the nitty gritty of seaming? Check out our Seaming Beyond the Basics class with John Brinegar, where you'll learn all the toughest seaming techniques, from seaming with difficult yarns like mohair to seaming stair-step sleeves and invisible seams. Plus, you can revisit the class next time you find yourself in a tough seaming spot with a project.
Sign me up! >>
[/box]
Which camp are you in? Do you enjoy seaming or dread it?