We already spoil our pets way too often. But why not spoil them with a handmade knitting project? we've rounded up everything from toys to cozy sweaters and beds so you can spoil your pet DIY style. After all, few things say love like a hand knit.
Grab your softest yarn and cuddle up to your furry friend while you knit up one of these adorable knitting patterns for pets.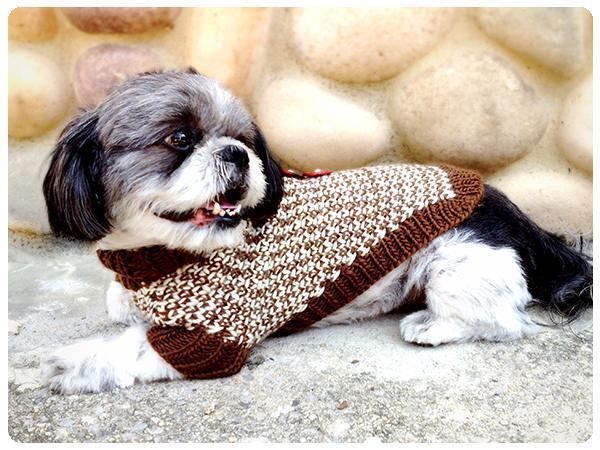 Photo via Bluprint member ShiriDesigns
Twin Tweed Dog Sweaters
No need to buy special yarn to create the tweed effect of this adorable sweater. Use two colors of your choice and the stitches will do all the work for you. There are two versions of this sweater to choose from, and the pattern is written for five sizes to fit every type of dog.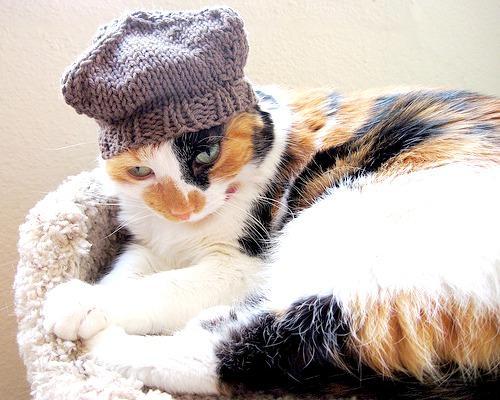 Photo via Bluprint member FlowerMoon
Four-Cornered Cat Hat
Most cats I know would break out the claws if I tried to put this hat on them. But if you have a mild-mannered cat and want to have a little photo shoot, this pattern is perfect! Designer FlowerMoon put the hat on her cats while they were sleeping, and they didn't even notice it was there when they woke up.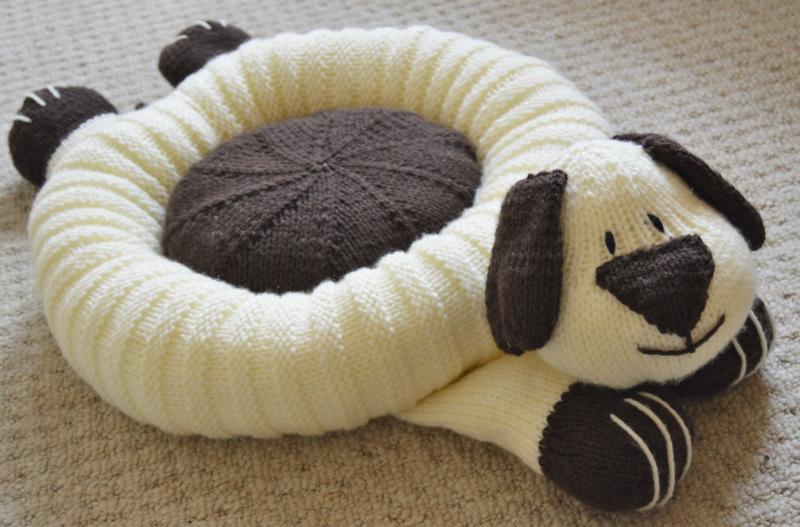 Photo via Bluprint member Vicky Gordon
Doggy Snuggler Dog Pet Bed
With one project, you can give your pup a cozy bed and a new best friend! Don't worry — the designer created a similar pattern for your cat, too!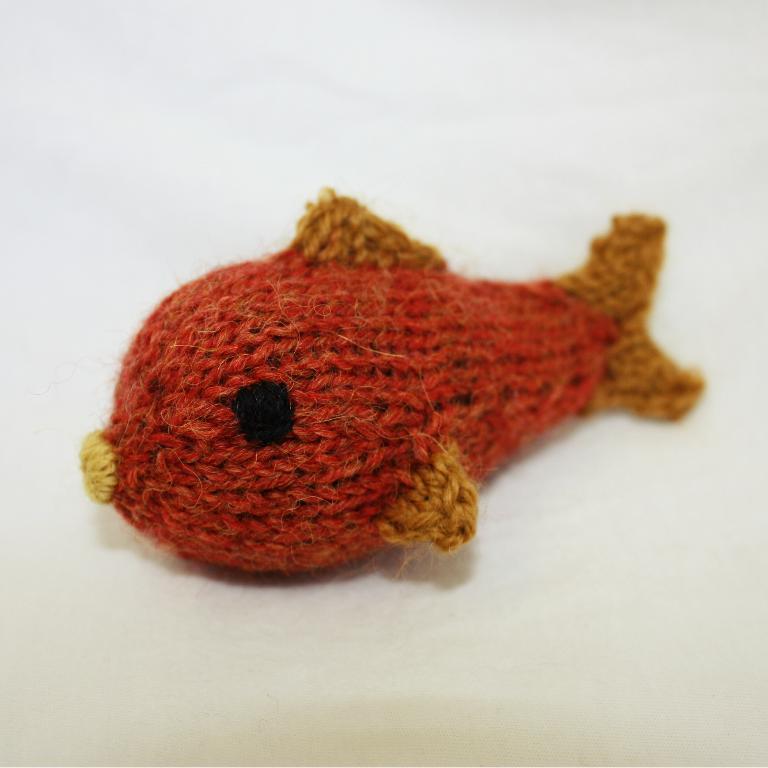 Photo via Bluprint member Dooley and Spud
Jingle Fish
Your cat will go crazy over this toy fish that has a jingle bell inside. This is yet another great way to use up scrap yarn, plus great practice for using those double-pointed needles.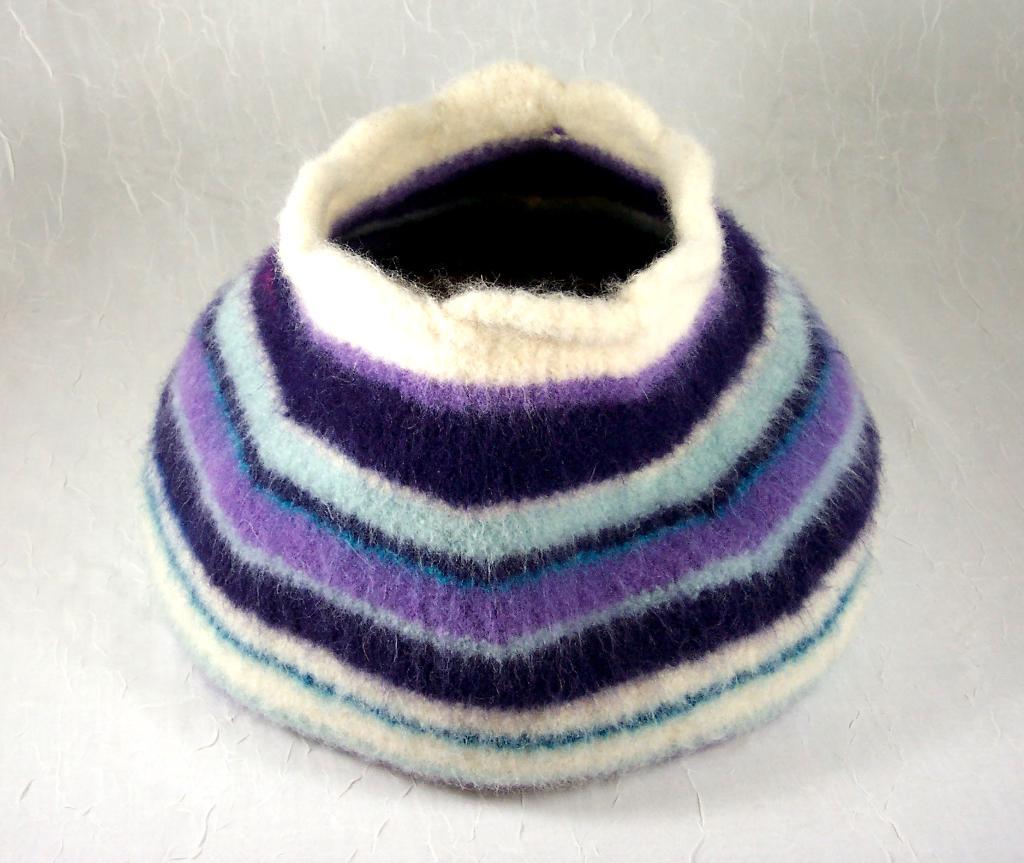 Photo via Bluprint member DaisyandFlorrie
Knitted Felt Cat Cave
Knit up this vessel then throw it in the washing machine on a hot-water cycle to felt it and make it even cozier. Cats will love crawling inside, and it will probably become one of their favorite napping spots. There's also a gorgeous version embellished with embroidery stitches. After you knit one for your cat, you can knit other versions and turn them into vessels that hold yarn, spare change, paper clips — whatever you decide.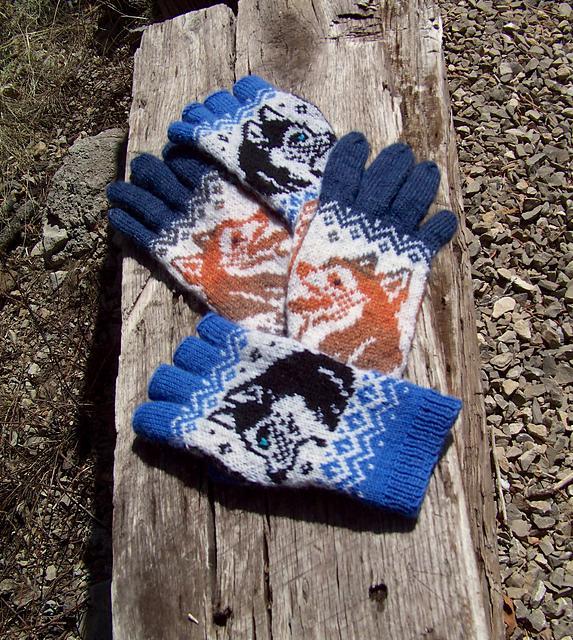 Photo via Bluprint member Kulabra Designs
Dog Show Gloves
Show your love for your furry friend even when you're not together with these gloves. Use one of the three motifs provided in the pattern or design your own to look like your dog. You can also choose to knit your gloves with or without fingers.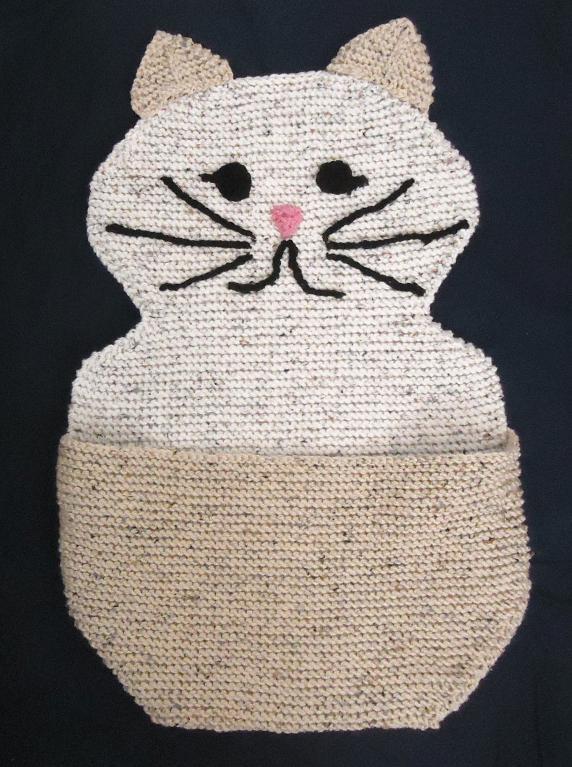 Photo via Bluprint member Frugal Knitting Haus
Hide and Sleep Blanket for Pets
This blanket is shaped like a kitty, but lots of pets — including small dogs — will like sleeping in the cozy little pocket at the bottom. Use your softest yarn, but make sure it's easily washable since you'll probably be cleaning it often.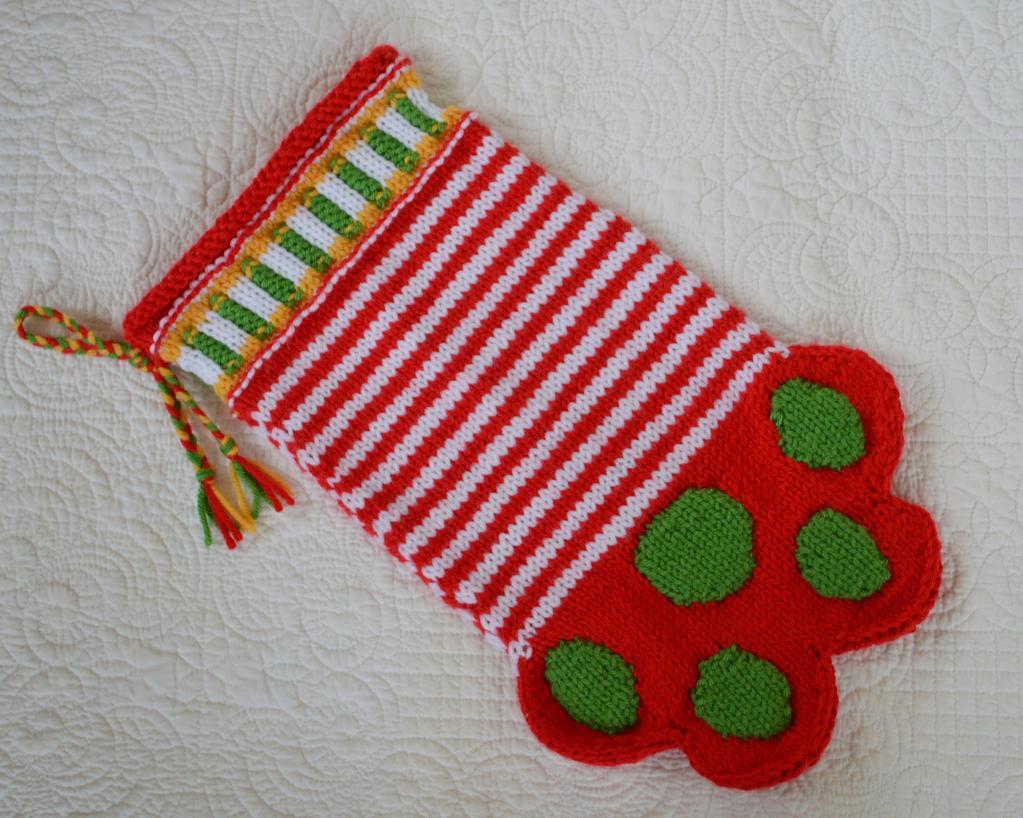 Photo via Bluprint member CT Hebling
Paw Stocking
We all know pets are part of the family, so don't the deserve a place on the mantel come Christmas time? Make a paw-shaped stocking to hang along with your own and fill it with new toys and treats each year.