My nephew was just born, so naturally I've been knitting patterns for babies nonstop. Here are a plethora of adorable presents just perfect for that new little person in your life! Whether you're looking for the perfect cardigan or the perfect lovey, whether you're a beginning knitter or an experienced knitter seeking a challenge, this list has you covered!
Discover our best knitting patterns for babies below!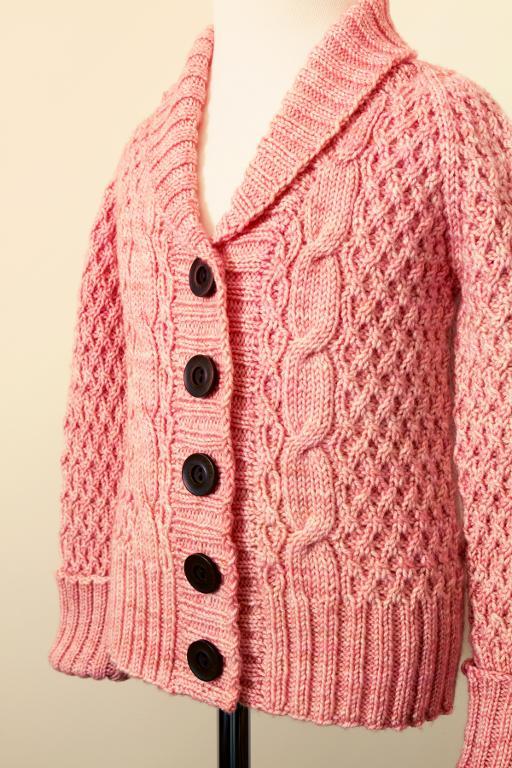 Photo via Craftsy member Vanessa Smith
1. Little Avalyn
Cardigans were my No. 1 go-to item of clothing when my kids were babies. The weather can change dramatically throughout the day, and it was great to have something warm and cozy that was easy to take off as the sun grew stronger. This adorable cabled cardi is fun to knit, and the shawl collar will look ever so cute on a little someone!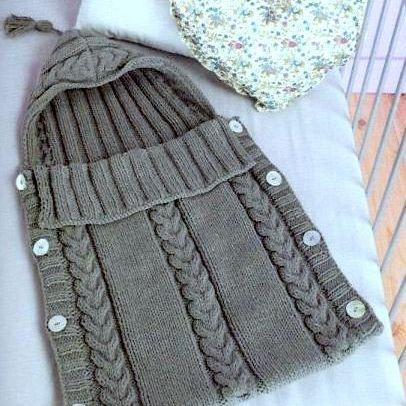 Photo via Craftsy member Baby Knits
2. Baby Sleeping Bag Cocoon Sleep Sack
This cozy bundle has buttons for keeping the blanket in place when the little one wiggles! Cables add a point of visual interest and a fun knitting challenge. I like to use machine-washable yarns for the ease of new parents.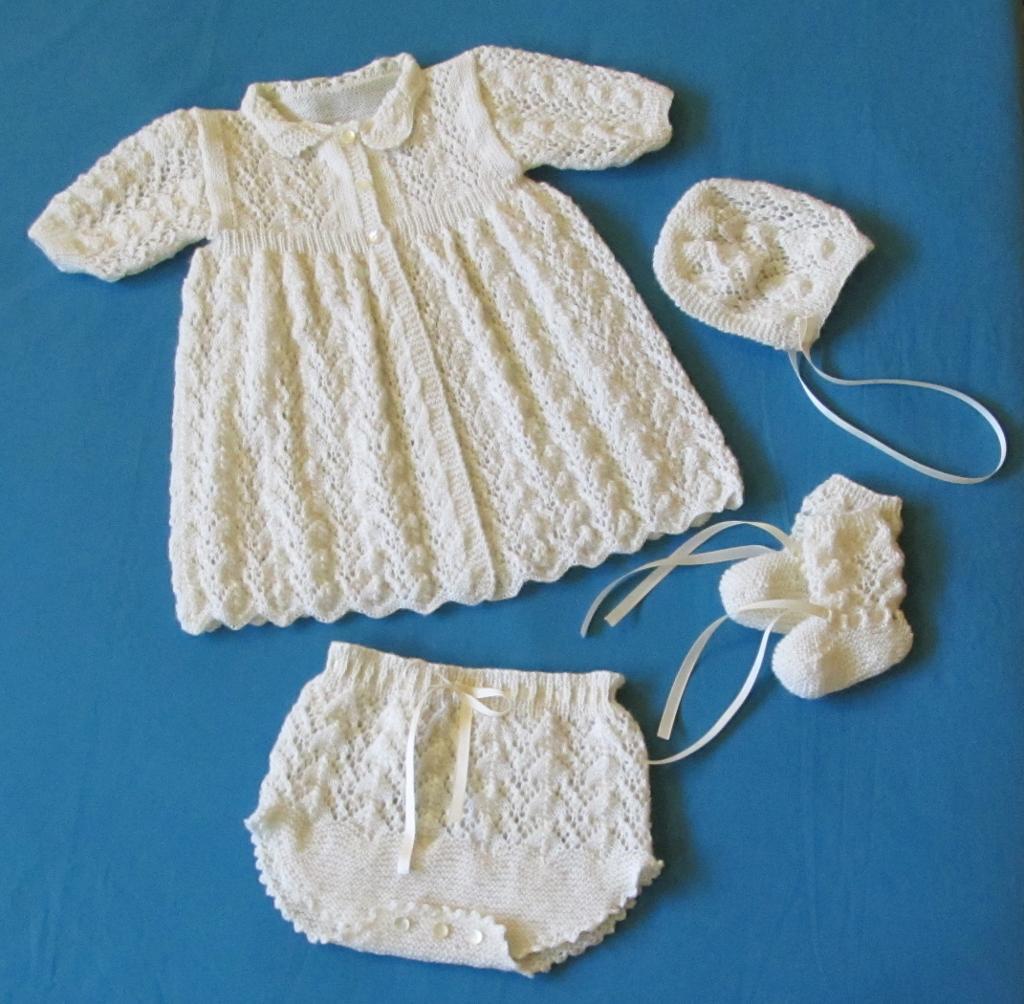 Photo via Craftsy member Nittineedles
3. Hush A Bye Baby Layette
An updated layette pattern from 1945 makes a gorgeous gift or christening outfit. Diaper cover, bonnet, booties and a lacy jacket knit in delicate fingering weight yarn are a wonderful heirloom to treasure for years to come.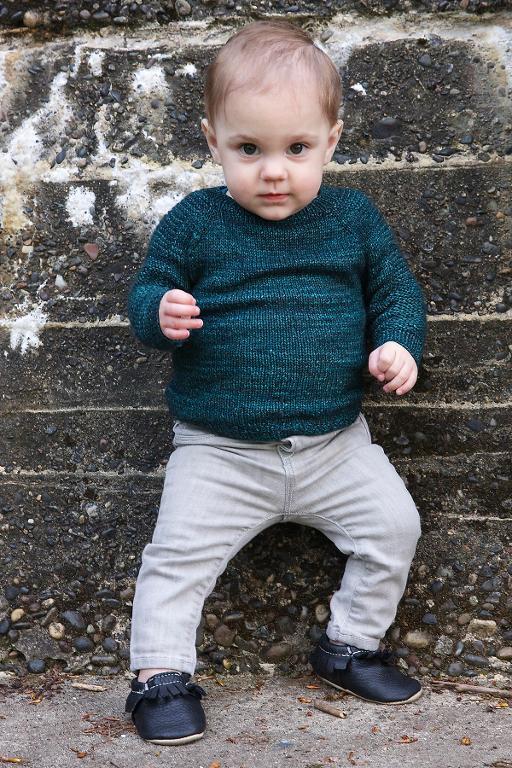 Photo via Craftsy member Tin Can Knits
4. Flax Light
This sweet and simple pullover knit in fingering weight yarn makes a perfect lightweight sweater for early fall. Garter stitch panels climbing each sleeve and a stockinette body make this a perfect pattern for busier yarns. Try a variegated or a speckled yarn for added pizazz!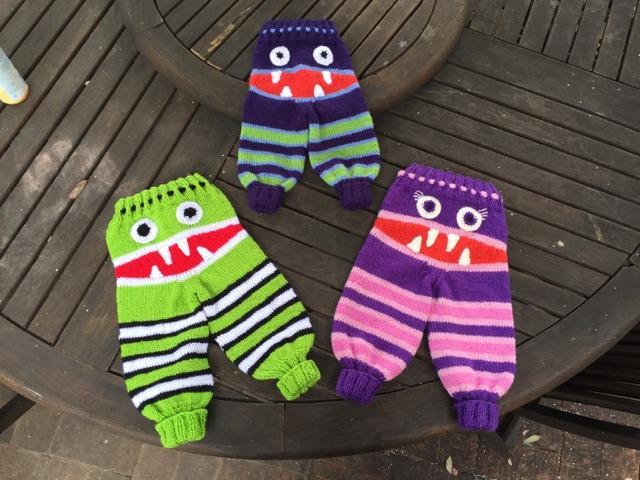 Photo via Craftsy member mrswarbo7847159
5. Bitey Bum Monster Leggings
Leggings are another great baby necessity. Easy to pull on and off, perfect with onesies, every new parent needs a good supply of comfy, stretchy little pants for their baby. Why not have some fun with silly monster leggings? This is a great pattern for playing with color combinations!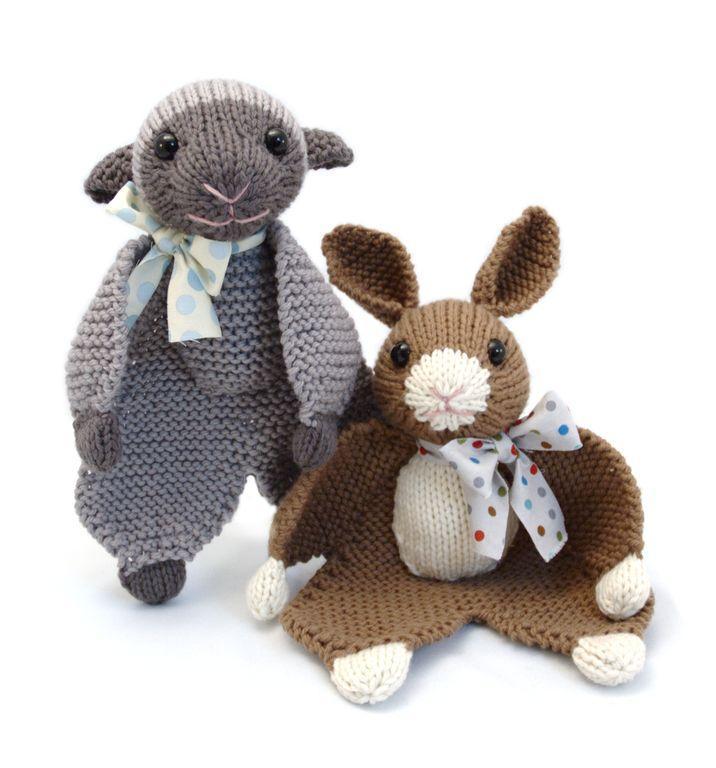 Photo via Craftsy member FuzzyMitten
6. Flat Foot Floogie Animal Lovey
Adorable and cuddly, perfect for mouthing or other sensory exploration, these animal loveys are a beautiful and well-thought-out baby toy. Knit the lamb and rabbit in realistic colors like white, grey or brown, or go big with brights and jewel tones.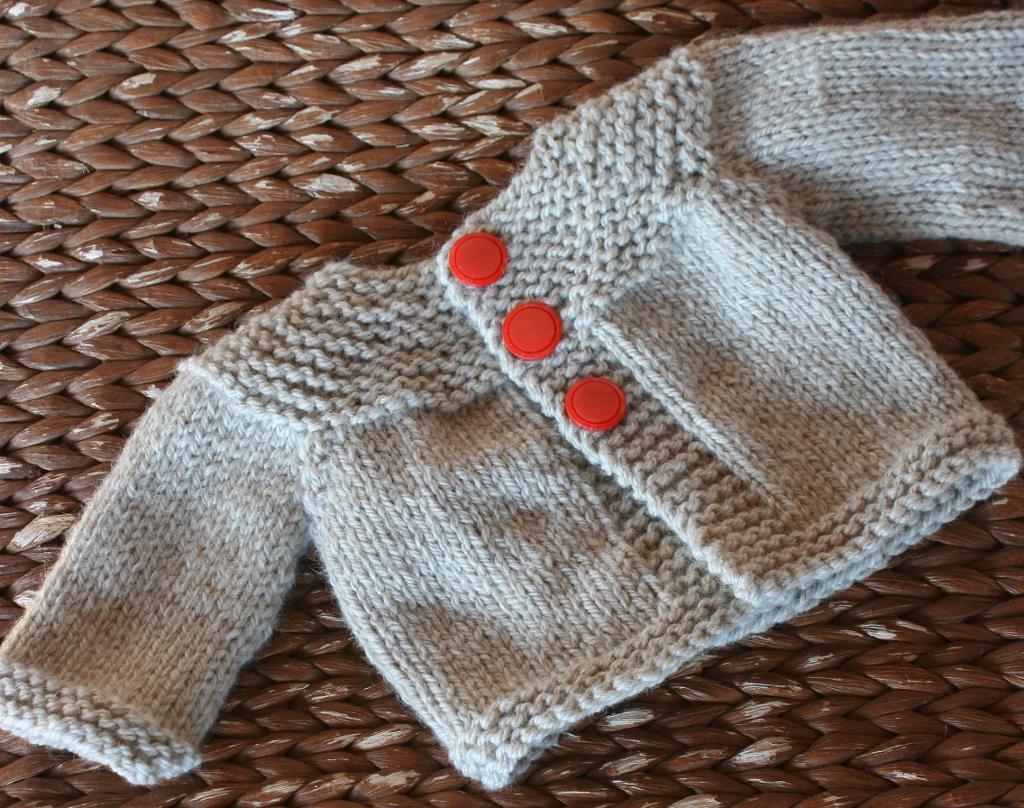 Photo via Craftsy member Taiga Hilliard
7. Quick Oats
A sweet and simple little cardigan that knits up quickly in chunky weight yarn, Quick Oats would be a perfect winter layer. This is a great first cardigan pattern for a newer knitter!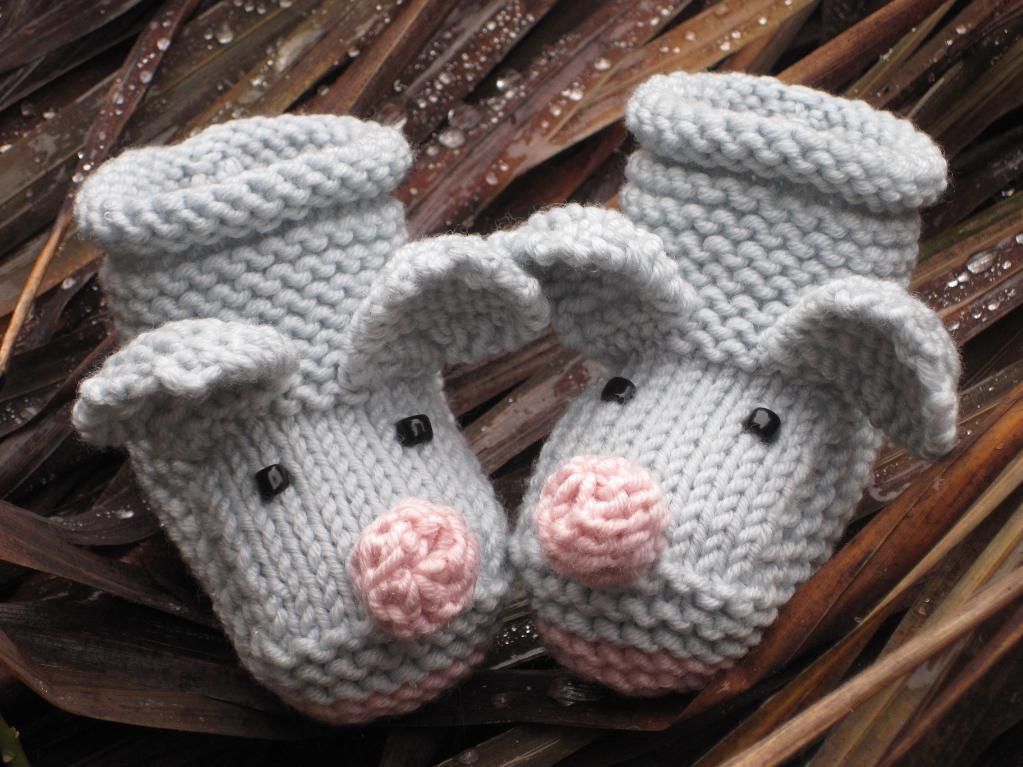 Photo via Craftsy member Sylvia Leake
8. Little Mice Baby Booties
Booties are a fast and fun gift to whip up for a new baby, and these mouse feet are cute as can be! They take only a few yards of DK weight yarn, so you can make a perfect present and bust your stash at the same time!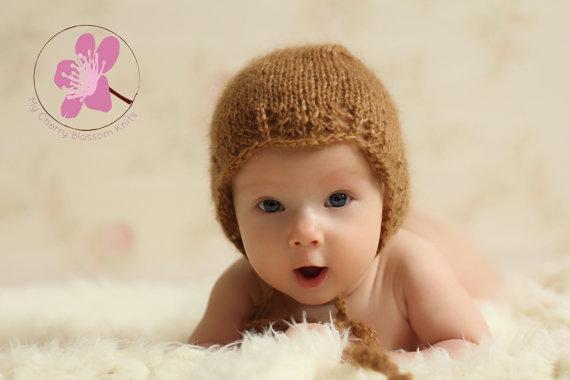 Photo via Craftsy member Agnese I
9. Adorable Baby Bonnet with Lace Edge
This beautiful bonnet is perfect for trying eyelet knitting for the first time. The lace is limited to an easy but elegant border, and since it takes less than a skein of most DK weight yarns, it's a great way to use up one of those pretty single skeins we all have in our stash.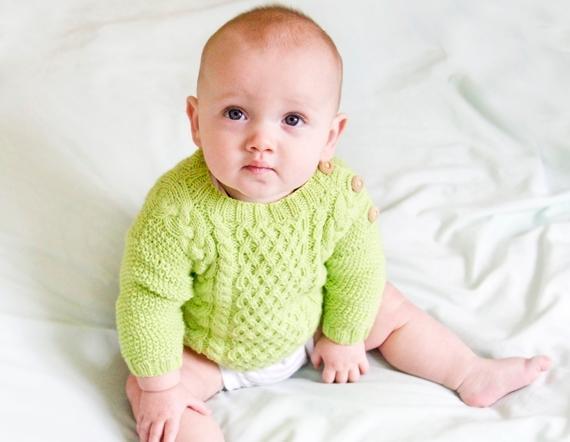 Photo via Craftsy member Sarah Cooke
10. Timberline
Timberline is a gorgeous pullover sweater for the cool weather. I love the designer's color choice — that pale lime isn't one I see often, but it is really striking! This pattern would be lovely in a tonal yarn like Madelinetosh Tosh DK.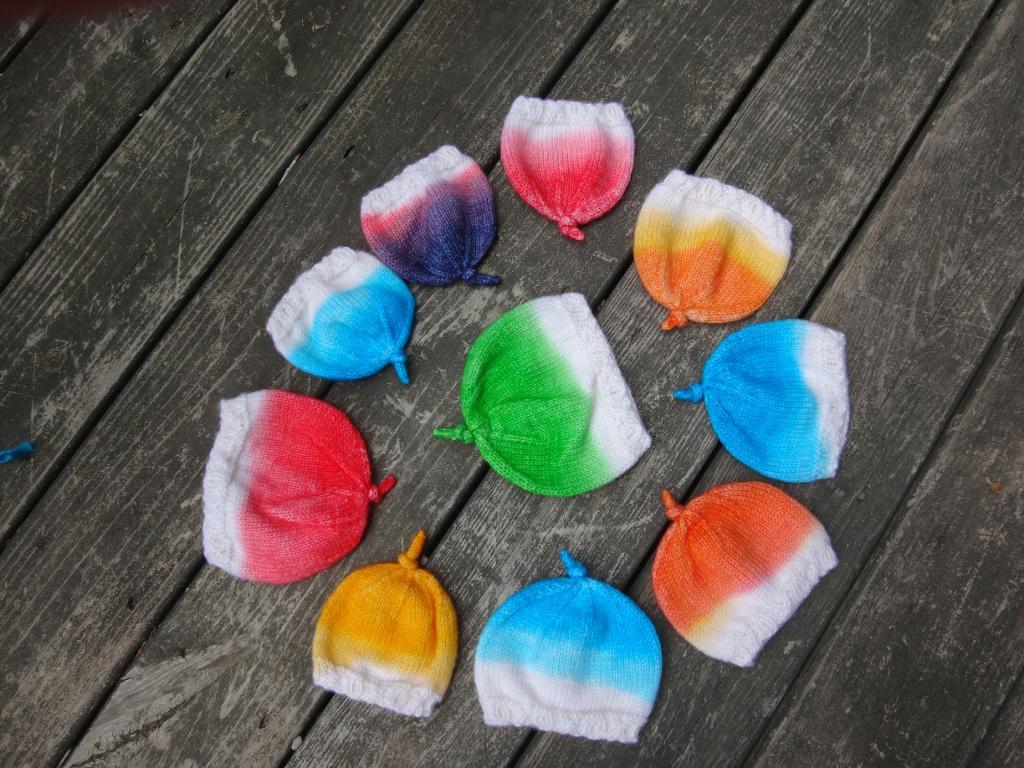 Photo via Craftsy member Andrea_Craig
11. Hugs and Kisses Preemie Hat
Finally, here's a special little pattern for hats to fit tiny preemie heads. The pattern comes with instructions to dye your hats with Kool Aid for a striking dip-dye appearance like those shown above. Make one for a gift, for personal use or to donate to your local hospital.