It's funny that, as knitters, we sometimes have difficulty writing our own patterns. We read and follow knitting patterns all the time, but when we try and communicate our own designs to others, things get very tricky. When I'm not writing blog posts on Craftsy, I'm a technical editor making knitting patterns as spiffy as possible. From missing information to patterns that look like they might have been scribbled down while on a carnival ride, it's my job to make sure these patterns have all the information knitters need.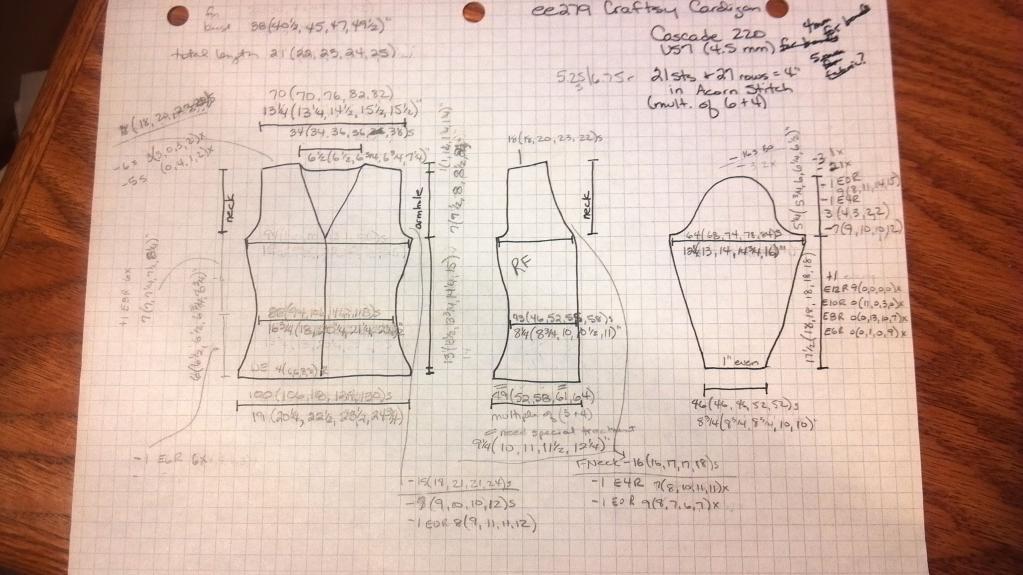 Photo via Craftsy instructor Edie Eckman

Not all designers are lucky enough to have a technical knitting editor. Whether you're writing a pattern to sell on Craftsy or just writing a knitting pattern down so you won't forget it, you want to make sure your pattern is organized and full of the info knitters need to create your design. So it's a good idea to pick up at least some of the basics of how to make a knitting pattern.
Here are 4 things to keep in mind when writing knitting patterns:
1. Gauge
Knowing the gauge of a project is super important and may seem like an obvious element to include, but I've purchased a lot of patterns online that are missing the gauge information. When writing a pattern, remember to always include the gauge, otherwise your customers are going to knit projects that are either way too large or way too small.
2. Know your abbreviations
Make sure you're using standard knitting abbreviations throughout your pattern. Check out our list of knitting abbreviations as a guide. This will ensure your pattern is easily understood by all knitters. Using an abbreviation for a stitch you designed yourself? Just be sure to note that at the beginning of the pattern and explain what the abbreviation means.
3. Be specific with technique details
Have you ever purchased a knitting pattern that gives very vague information on techniques? This is usually not a problem for more experienced knitters reading the pattern, but it can definitely be a problem for beginners and even intermediate knitters. Writing something like "K5, inc 1 st, k5" makes sense, but some knitters need a bit more direction. Did you make that increase using kfb? Or did you use an M1 increase? Tell knitters exactly how to make that increase. Is your pattern for a project that requires a bit of seaming? Specify exactly how you seamed it. Did you use a mattress stitch? Did you use grafting? Knitters want to create the pattern and get the exact results that you did, so those details are all important to how the project turns out.
4. Organize your pattern
A pattern without subheadings to tell you which part of the pattern you're working on can be confusing, especially if it's a larger project like a sweater. Guide knitters along the way by breaking the pattern into sections like "Sleeves" and "Collar." You can also use subheadings to let the knitter know, for instance, what part of the pattern they are shaping. For example, a pattern for a toy might have a subheading that reads "Shape Body."