For a beginner, knitting can be daunting and scary. There's more than one way to cast on, there are hundreds of weird tools (I'm looking at you, cable needle!), and staring at how-to instructions for hours can give you a headache. But you don't have to master intarsia on your first day of knitting. Take it slow, and learn the fundamentals to get started with minimal stress.
There are really only a few knitting fundamentals you need to know to make simple projects. Once you know the basics, you can start combining all your knowledge to move on to trickier, more intricate patterns. Take the knitting fundamentals one at a time and you'll be knitting cables and bobbles in no time.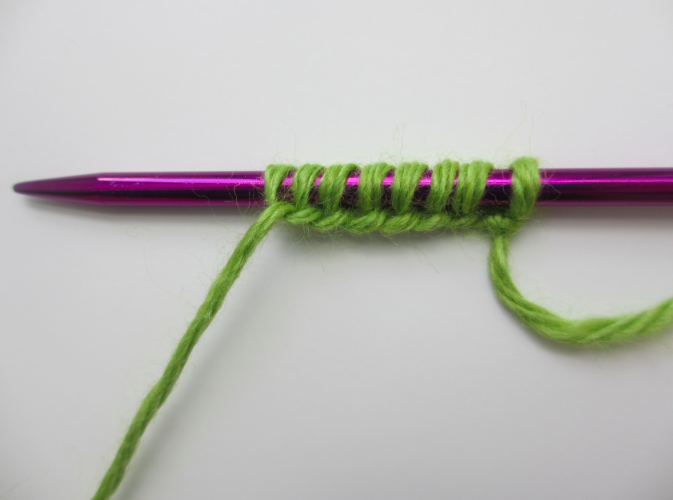 Single Cast-on
The single cast-on is possibly one of the easiest cast-ons in knitting. Knitters use their thumb and a knitting needle to wrap the yarn and place it back on the needle. Get the hang of it and you can do it while you're watching TV — that is, if you can count and watch TV at the same time. Get a grasp on this fundamental, and every cast on you learn after it will not seem so overwhelming. Learn how to knit the single cast-on.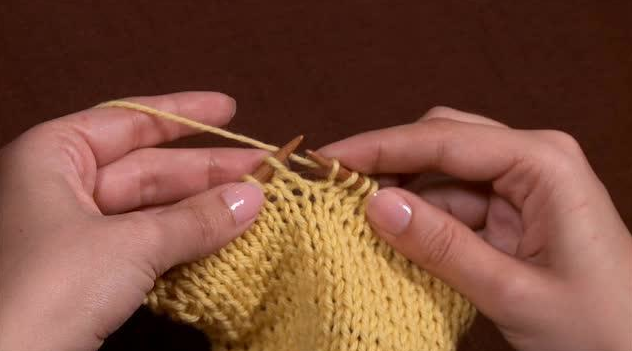 Knit Stitch
The knit stitch is the foundation for many different patterns and designs. Master the knit stitch and you can knit basic shapes in garter stitch. Exciting!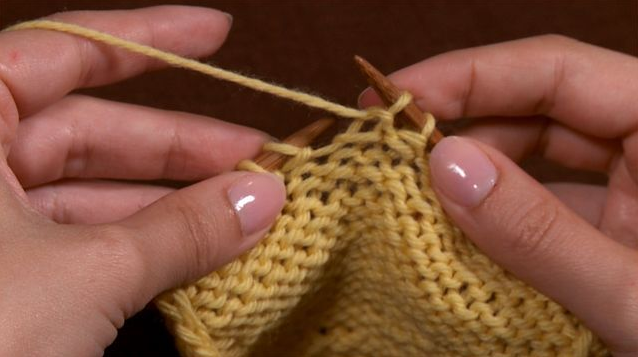 Purl Stitch
Once you're tired of knitting garter-stitch scarves, move to the purl stitch. If you learn both the knit stitch and the purl stitch, magical things can happen. The knit and purl stitches combined can create a stockinette stitch, plus hundreds of other types of stitches. Watch a video to learn how to purl.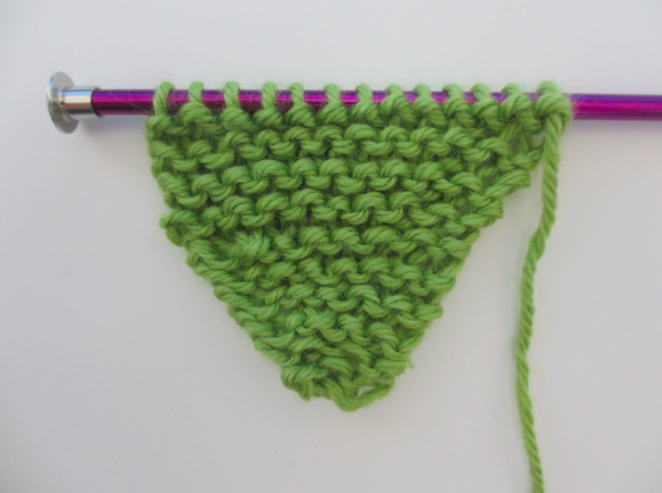 Increasing
There are a few different ways to increase your knitting, including this Inc 1. If you can make a knit stitch, you can make this increase that's perfect for garter stitch projects. Get crazy and take basic shapes up a notch by simply knitting into the front and the back of the same stitch.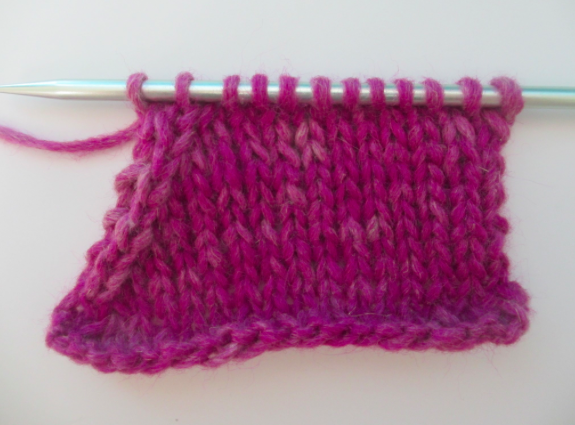 Decreasing
Like increasing, there are a few different ways to decrease, but the k2tog (knit two together) is one of the easiest. Pair it with your knit stitch skills and you can create shapes beyond the boring rectangle or square. (Triangles, anyone?) If you're brave, you can also try the ssk (slip, slip, knit).
Bind Off
You successfully knitted something. Hooray! Now how do you get it off the needles? Binding off is a necessary step in knitting fundamentals. Try the knitted bind off on your stockinette piece, and save the three-needle bind off instructions for later in your knitting career.
Need a little extra help with your knitting fundamentals? Try Stefanie Japel's Knit Lab class to find out everything you need to know, from casting on to binding off, increasing, reading patterns, and more.
Which knitting fundamental is most valuable to your knitting? What would you add to the list?