Remember the knitting loom you had as a kid? (Mine was a pink Barbie loom. Barbie had a lot of tube-shaped dresses that year!) The loom probably had little plastic pegs that formed a circle, and you just wrapped the yarn around it, then flipped the loops over one another with a hook.
Photo licensed via Creative Commons via Flickr member normanack
That's pretty much what a knitting board is — minus the Barbie logo, in my case.
How the Knitting Board Works
With knitting boards, you're still wrapping yarn like you would in hand knitting, except that the pegs are serving as your needles. The yarn is wrapped in a zigzag through the pegs in two rows. Then you use a handy little hook tool to go around the loom and pull the loops over top of each other to create the stitches. Wrap another row and repeat, pulling the bottom loops over the top loops.
Benefits of Using a Knitting Board
Before you buy your own board, remember that the board is just a different way of knitting. It's not a substitute for hand knitting, it's not going to save you tons of time, and it's definitely not the end-all answer to knitting. But there are some advantages:
Boards make large-scale knitting a little more manageable. If you've ever knitted a heavy project like a wool blanket or weekend bag, you know that it's killer on your wrists to hold up all that weight — even if you're using a circular needle. The knitting board holds all the heavy weight for you.
The board is a great introduction to double-sided knitting. Because the knitting board has two sets of pegs, you can easily create a double-sided project. Once you see how it's done on the board, it might be simple to carry out on needles.
You can do a lot of the same things on a board that you can do with needles: ribbing, increasing, decreasing, purling, stockinette.
If you've tried hand knitting and just can't get the hang of it, the board is a great start. You can see how the stitches loop to form knits and purls, and it might even give you enough understanding to pick up those needles one more time and successfully hand knit.
Knitting Board Patterns
Because knitting boards are a different technique from hand knitting with needles, boards have their own special patterns. Take a peek at some of these patterns and finished objects from Bluprint members and from around the web.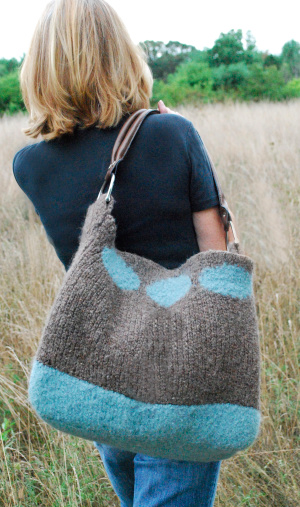 [one_half_last]The Soho Bag is a great example of a larger project you can knit on a knitting board. And don't those circles make a great border?[/one_half_last]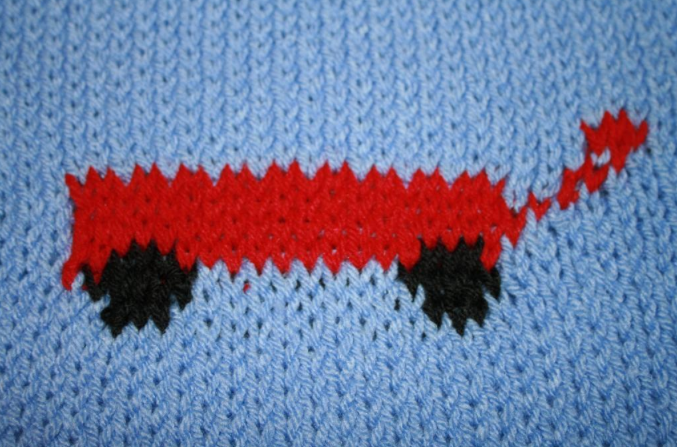 [one_half_last]This Wagon Blanket Pattern takes the complications out of picture knitting. The board holds all your stitches for you, so you can focus on the chart instead of fiddling with needles.[/one_half_last]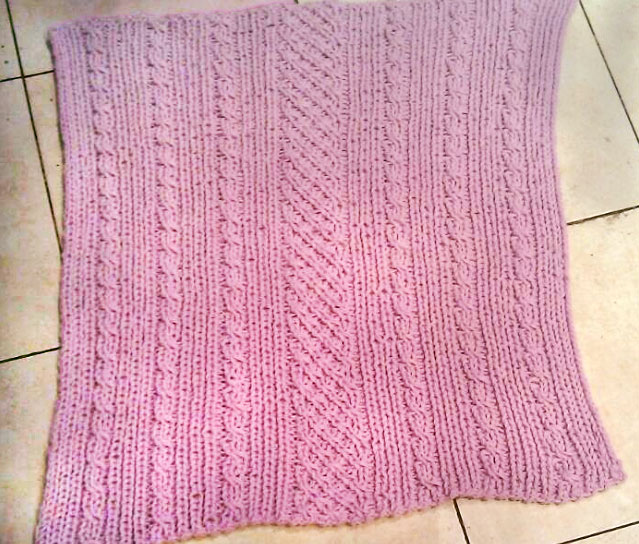 [one_half_last]Bluprint member SenoraG made some beautiful cables with this Easy Baby Cables Afghan knitting board pattern. (And I bet her wrists didn't hurt when she was finished!)[/one_half_last]
Have you ever tried a knitting board? How does it compare to knitting with needles?
Come back to the Bluprint blog on Tuesday to learn great tips for knitting cables.