Forget about that myth that knitting is just for winter. Sure, scarves and hats are nice, but summer sweaters can make a statement without making you overheat. Pick up those knitting needles and head to the pool or park! Here are a few tips on choosing a knitted summer sweater that will keep you cool as a cucumber.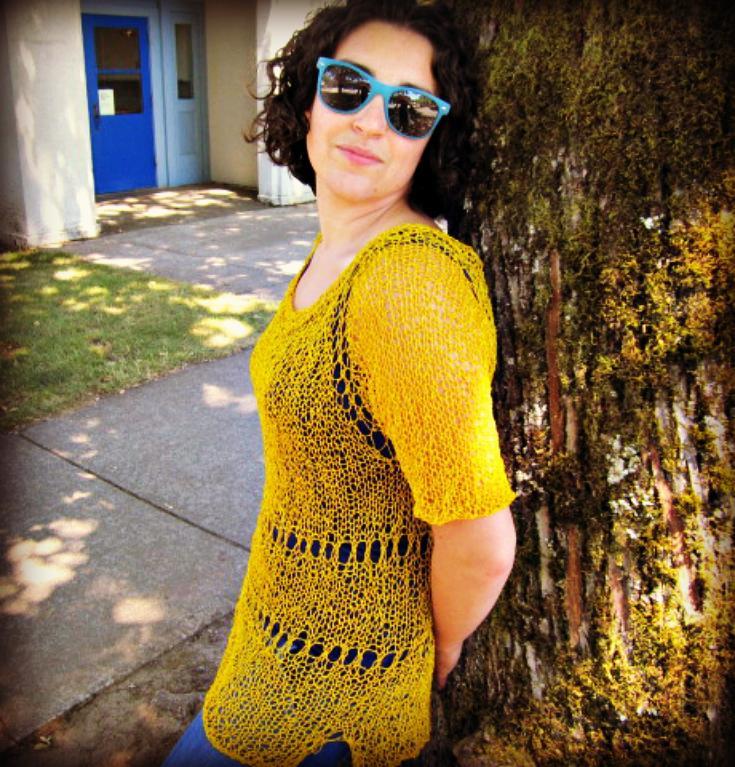 Photo via Bluprint member KIS Designs
Choosing a summer sweater pattern
Loose gauge
A tight gauge is no good when it comes to a summer sweater. Save those tiny stitches for the winter and instead opt for a sweater that has loose, open stitches that will let a bit of air in. Check out the endless summer tunic pictured above as an example. Bluprint member KIS Designs designed this tunic at three stitches per inch, so it's perfect for summer weather. And the added benefit? A loose gauge like this works up super fast!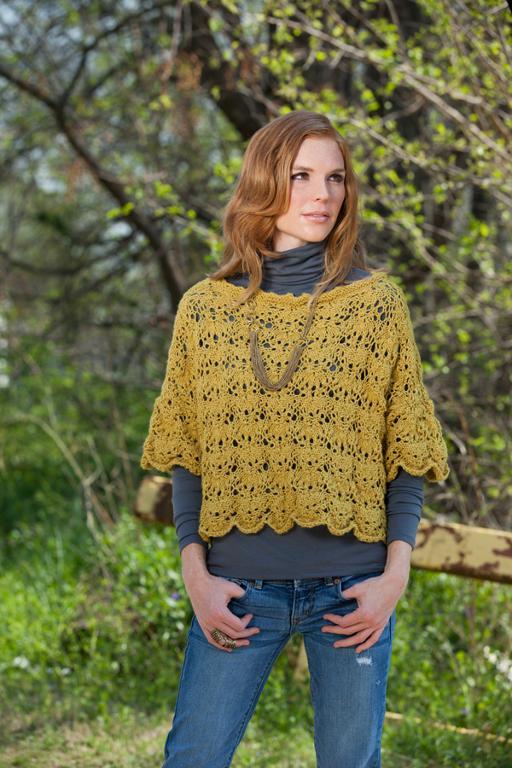 Photo via Bluprint member Universal Yarn
Layering
The key to a summer sweater is to find one that's great for layering. You'll not only be ready for just about any type of weather, but you can also extend the life of the sweater by wearing it well into the fall. The summer callop sweater pictured above shows you how it's done. Throw your summer sweater over a tank when it's hot, and opt for a long-sleeve shirt when the weather cools off again.
Loose fit
And speaking of layering, it's also a good idea to choose a summer sweater with a loose fit. Close-fitting sweaters with negative ease are just fine to cozy up to in winter, but the only thing you want sticking to your skin in summer is sunscreen. To get the right fit, look for patterns that mention a positive ease of several inches. The more positive ease, the looser the fit of the sweater.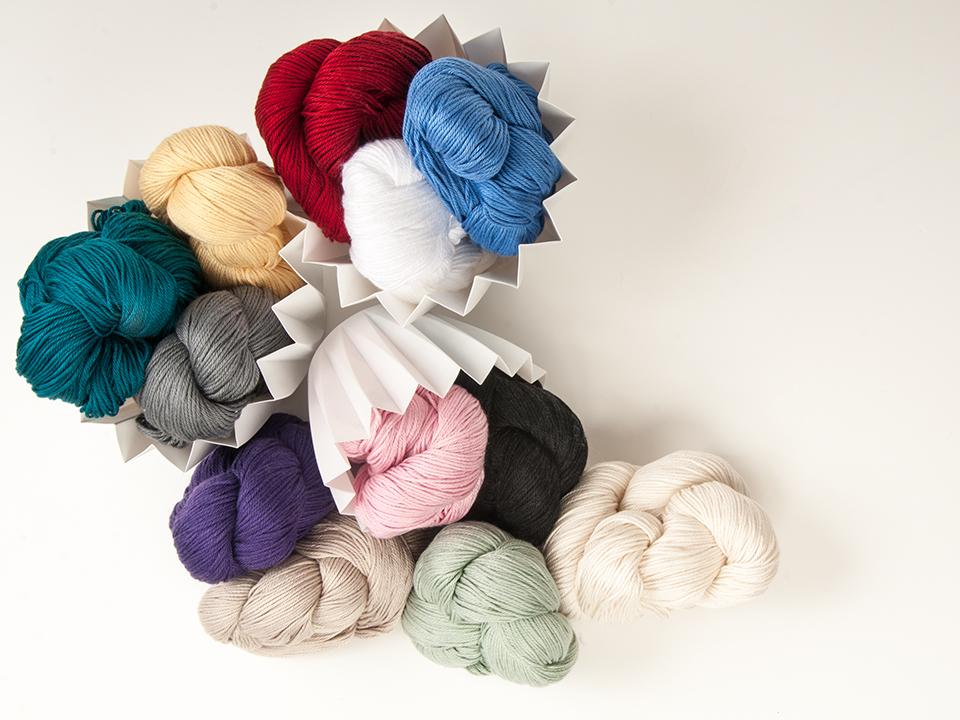 Choosing a summer sweater yarn
The pattern you choose will, of course, let you know what type of yarn was used to knit the beautiful sweater in the photograph, but it's possible that you'll want to substitute the yarn. You may also be designing your very own summer sweater and not even need a pattern. (Go, you!) If either of those are the case, you'll need to explore yarn options for warm-weather knitting.
It probably goes without saying that wool and other animal fibers are not a great choice for summer sweater yarn. Those woolly sheep even know that. They get sheared for summer for that very reason!
Think about the types of fibers your store-bought summer clothes are made from and you'll quickly get an idea of what type of yarn will work for your warm-weather project. We all love a good cotton T-shirt in the summer, and cotton yarn pulls the same weight for knitters who want to knit right through the heat. Cascade ultra pima yarn, for example, is not going to cling to your skin like an animal fiber would. Plus, because it's made of pima cotton, it's super soft and shiny.
If cotton had a best friend, it'd be linen. You probably have a linen dress or pants in your summer wardrobe. Linen is light and perfect for summer knits. Yarns like S. Charles Collezione Nina Yarn even combine linen and cotton for a blend that's perfect for lightweight clothing.
The ultimate goal in finding a summer yarn is to make sure the yarn will let your skin breathe. After all, that's what we're all striving to do in heat and humidity!
[box type="shadow']
Still not certain about the perfect fit for your sweater, whether it's for summer or any other season? Amy Herzog will walk you through ease, size, body shapes and more to help you find the right fit for your body type in her class Knit to Flatter.
[/box]
What projects do you like to knit during the summer?