This winter, cowls were all the rage. They are easy to coordinate with your wardrobe and there is no shortage of unique patterns to try. What if you want to start knitting a cowl from scratch, though? How can you design the perfect knitted cowl for yourself or someone you love? Below, I explore some creative design ideas for cowls. Perhaps you will find a starting point for your own knitted cowl pattern!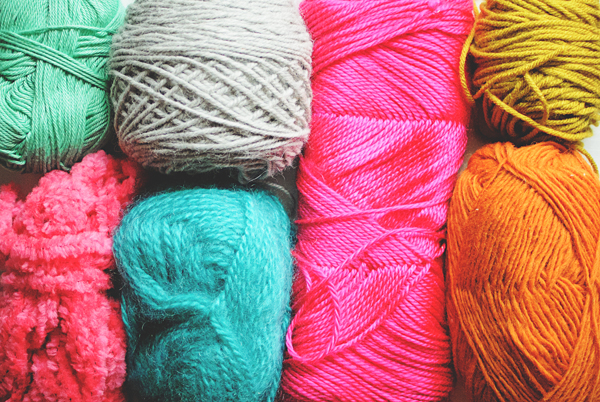 Color
One of the easiest way to change the look of a cowl is to experiment with color. Switching to a multicolored yarn can alter the look of stitch patterns. Go simple and create a contrasting color border! Working stripes can add a touch of whimsy to your project, as well. If you want to really stand out, give Fair Isle knitting a try. Stranded colorwork is impressive, so working a small project,  like a knitted cowl, is great practice with results you can wear. Plus, those strands will ensure a nice, thick fabric!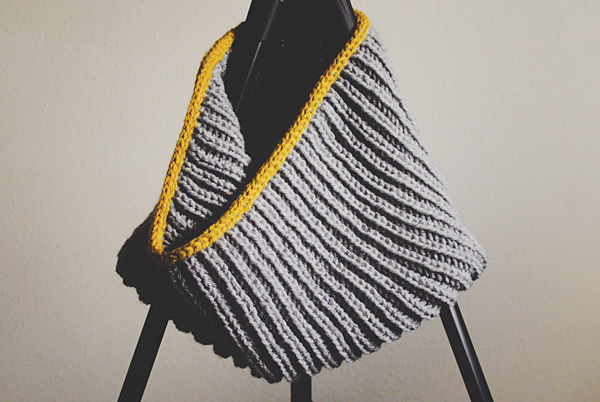 Brioche stitch cowl pattern  via goodknits
Texture
Texture is another physical characteristic that can be easily altered. What creates different textures in designs? Stitch patterns! Changing the stitch pattern in a cowl design can drastically change its look. Different stitch patterns will create different fabrics! You could even mix patterns up and use a combination of stitches in your design. Learn more bout textured stitches in our post "Knit With Feeling! 7 Beautifully Textured Patterns."
Using or developing a lace stitch is also a great way to change a cowl design. Perhaps you want something lighter for spring or summer — choose a lace stitch or add some eyelets!
This feels like a good time to talk about YARN! Obviously, different yarns will create different textures. Find one that is suitable for your design. I like saving yarn choices for the end. Once I know what color I want to work with and how I want my project to feel, I go out and search for the best yarn.
Learn all about selecting yarn in the new Craftsy class Know Your Yarn: Choose the Perfect Yarn Every Time with Clara Parkes.
Consider these questions:

How thick do you want the fabric to be?
What kind of drape do you want from your pattern?
Are there any three-dimensional aspects you want to include, like bobbles?
Shape
Determining the shape of your cowl might be a little more tricky, or at least require a bit more thought.
Consider these:

Do you want to knit in the round or flat?
Do you want to add short rows to make some parts longer than others? (This is helpful if you want to tuck it into your coat/sweater.)
What size cowl are you hoping for? Will it cover only your neck or be long enough to cover your head?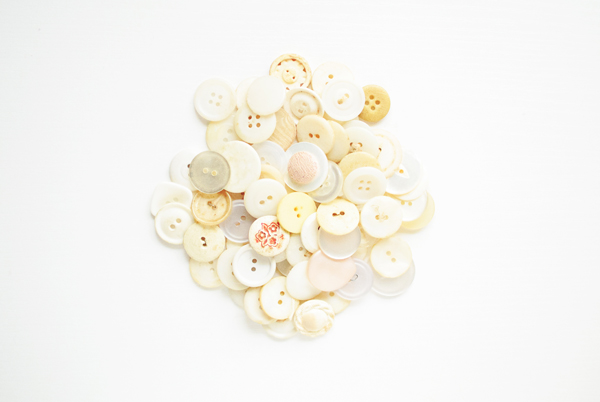 Embellishments
Adding to your cowl after you have already knit it up is a great way to personalize a design. Button choice (if you have a cowl that buttons up) is a major decision in some patterns. A lot of cowls/designs look great with bold embellishments, like chunky or bright buttons, handmade patches, knit or crochet flowers, or anything else you think could make a design more YOU.
So, I hope you now know what you want your cowl to look like, or you at least have an idea. What's next? How do you translate your ideas into an actual pattern for knitting a cowl? Check out this new class available here on Craftsy: Design Your Own Cowl with Laura Nelkin. If you create an awesome design, come back and leave me a link to your project! I would love to see!
Have you tried knitting a cowl before?