It never fails that when a new friend finds out I'm a knitter, the first thing they ask me about is knitting a cowl scarf. Whether it's a question about where to find a pattern (Bluprint, of course!) or just a little hint for me to knit them a Christmas present, knitting a cowl scarf is on the mind of all fashion-forward friends. Next time you're approached about knitting a cowl scarf, use these tips to guide you all the way through the process, from choosing a color to blocking.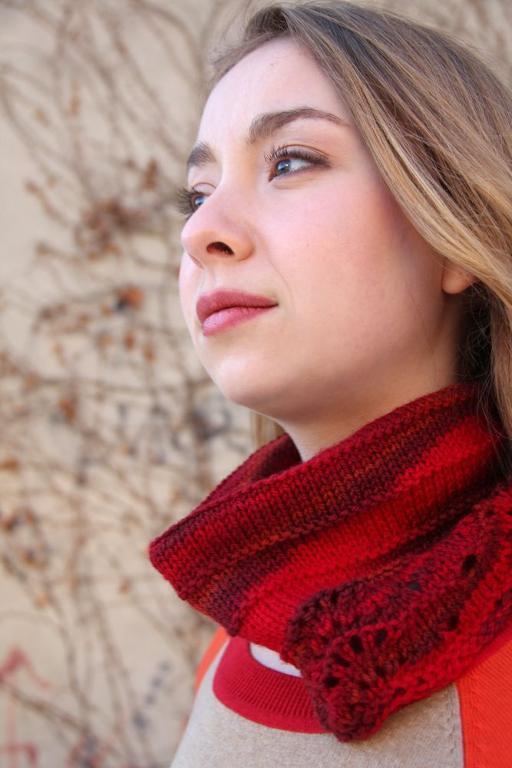 Photo via Bluprint instructor Laura Nelkin
Consider color
Cowls don't have to be knitted using one solid color. Consider using stranded knitting to make a cowl, or just go for some simple stripes. Don't feel like changing colors? Take a cue from Bluprint instructor Laura Nelkin whose red cowl pictured above is knit using Lorna's Laces Shepherd Sport Yarn in Red Rover. Check out the different hues of red that fade in and out of that one skein of yarn. (Yes, I said one skein!) Find a skein like this in your friend's favorite color and wait for the "ooo"s and "ahhhh"s when you reveal the final project.
Use the right cast on and bind off
Have you ever knit a cowl, only to notice that the top edge of the cowl is longer than the bottom edge? Take a few moments to learn how to use a stretchy cast on and bind off so that the shape of your cowl is a perfect circle — not a crazy distorted shape. Not sure how to make a stretchy cast on or bind off? Laura Nelkin will be happy to show you her favorite in her class Design Your Own Cowl.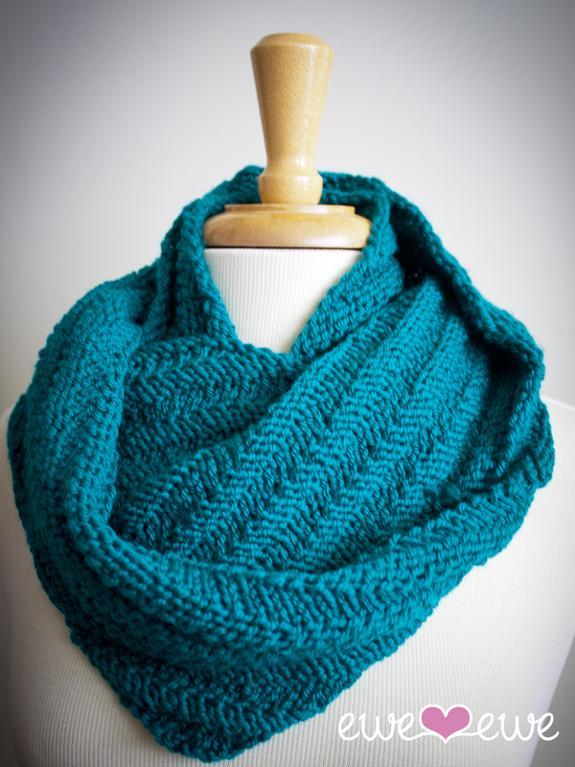 Photo via Bluprint member Ewe Ewe
Fashion or function?
Cowls have become super trendy lately, so it's no surprise that most of them are designed with style in mind. But what if you're actually looking for intense warmth? Those could be two very different cowls, depending on your pal's style. Fortunately, Bluprint designers like Ewe Ewe, whose happy cowl pictured above could fend off even the craziest winds, have found a way to combine both style and warmth. Before you start knitting your cowl, ask yourself what the recipient is looking for.
Befriend buttons (and other embellishments!)
Embellishments like buttons will impress the pants off anyone when added to a cowl. Before choosing an embellishment, just consider the design and yarn weight. For instance, you wouldn't want to put a large, heavy button on a lightweight, delicate design.
And remember that buttons don't have to be functional. Some buttons can serve as cowl closures, sure, but they can also just be sewn onto the cowl simply because they're pretty.
Block party
Blocking a cowl is so important for helping keep its shape, so don't skip this important step. Check out our tutorial for blocking knits to get started. And blocking isn't just useful after you knit the cowl; blocking can actually bring shape back to the cowl after several wears stretch it in crazy directions. It might pay to show the recipient of the cowl how to block, too!
Ready to knit a cowl? Don't forget to check out some of our favorite knitted cowl patterns from right here on Bluprint!
Has a friend ever asked you to knit a cowl? Would you knit a cowl for just anyone?