It's easy enough to dress for extreme weather: sleeveless shirts for the hot summer days, heavy sweaters for the chilly winter. But transitioning from one season to another can be a little trickier.
One of the solutions for that transition? A knitted vest! Pair a knitted vest with short-sleeved shirt on hot days, and pair it with a long-sleeved shirt on cooler days. You'll be prepared for almost anything the weather throws your way, and you'll even be able to wear those knitted vest patterns through the winter.
Make a smooth transition from summer to fall with knitted vest patterns and kits from our Craftsy designers who know a thing or two about unpredictable weather.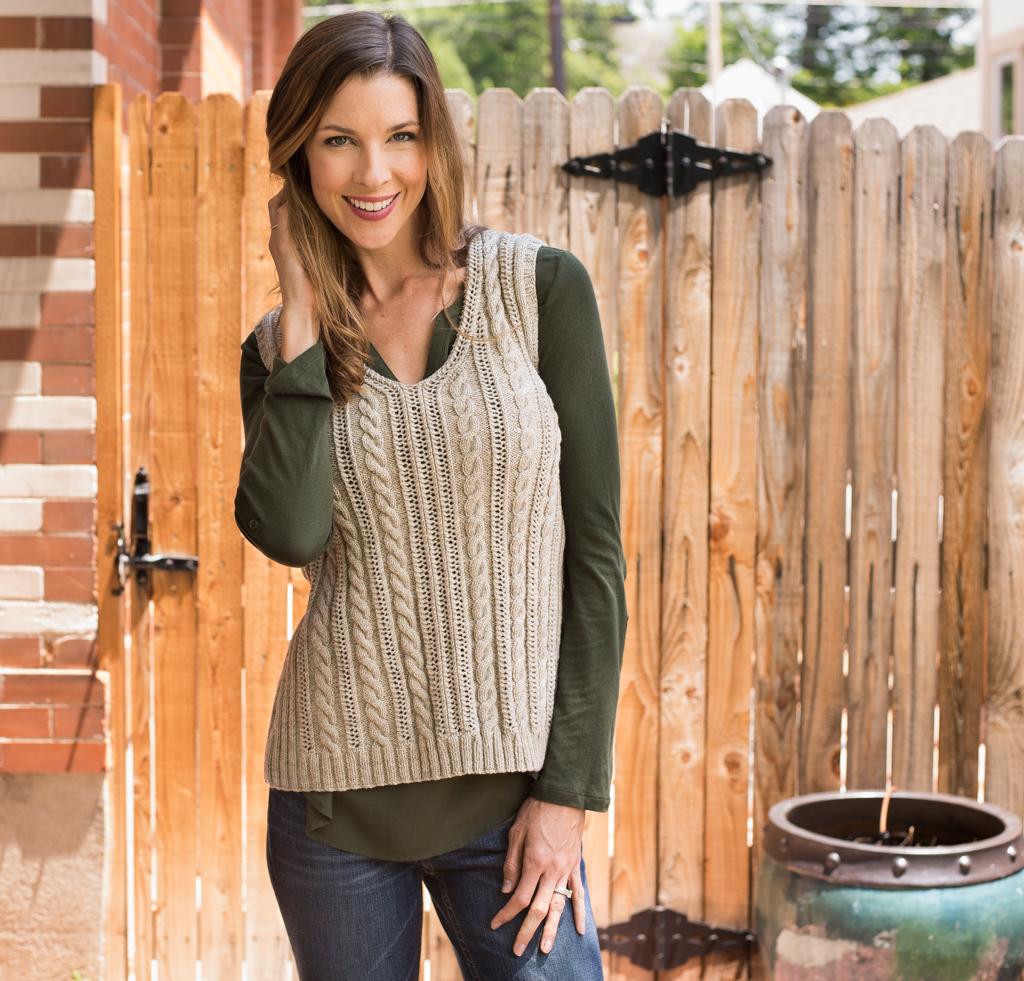 1. Laurien Vest Kit
The release of this brand new knitted vest kit is what inspired us to bring you this collection. The kit comes with everything you need to make the vest — you just have to provide your own needles! The pattern combines lace and cables, so there's plenty to keep your brain busy as you stitch.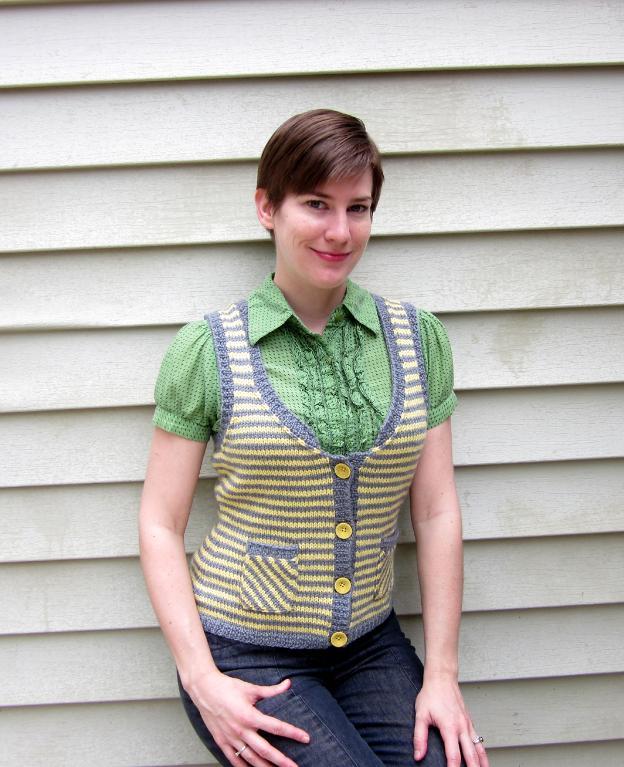 Photo via Craftsy member Azalea820
2. Olexa Vest
This vest pattern reminds me the first day of school. (My mom definitely knew something about clothes that transition from summer to fall!) Endless possibilities exist for changing the color and buttons of the vest, so you could knit up two or three that look completely different.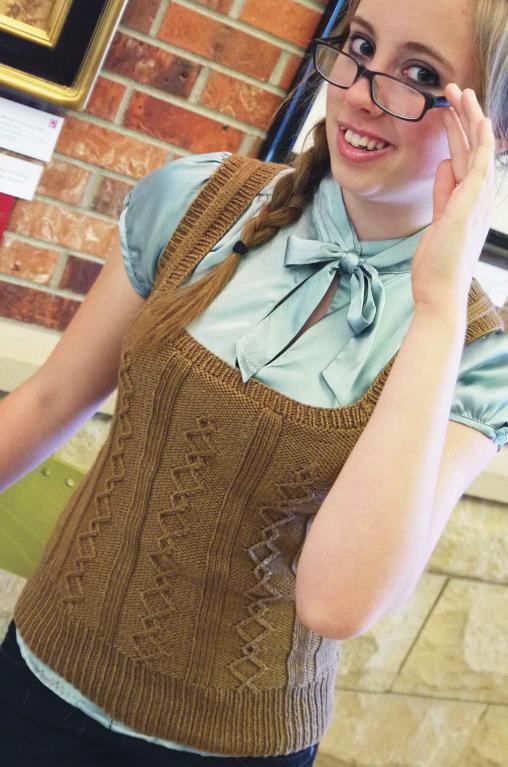 Photo via Craftsy member adriprints
3. Carats Vest
Fans of knitting cables will love stitching up this vest, which features pretty diamond twisted-stitch cables. There's even an adjustable waist cinch in the back so that you can adjust the fit of the vest. The vest can look preppy or casual, depending on what you decide to layer it with.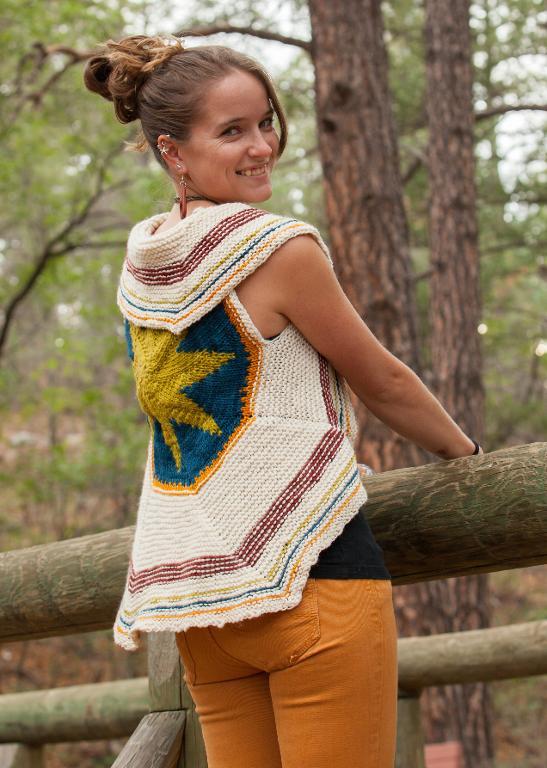 Photo via Craftsy member sillylittlelady
4. Wayfaring Vest
This vest pattern was inspired by nomads who move with the stars. The border and center star are perfect for those bits of scrap yarn that you don't know what to do with. Wear it over a tank top toward the end of summer, then switch over to short or long-sleeved shirts as the weather cools off.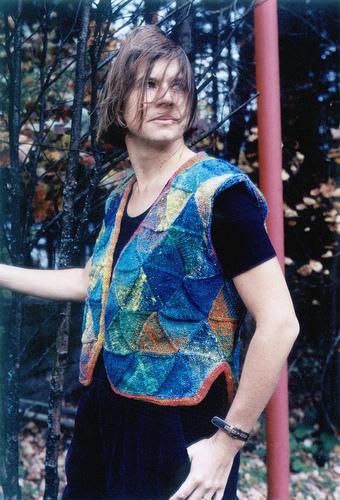 Photo via Craftsy instructor Lucy Neatby
5. Equilateral Vest
If you've enrolled in any of instructor Lucy Neatby's classes here on Craftsy — maybe My First Socks or Fearless Knitting: Empowering Techniques for Every Knitter — you know she has a thing for color and texture in her knitting. This vest is no different! Colorful triangles make up the construction of the vest, and you can follow Lucy's method of construction or invent your own.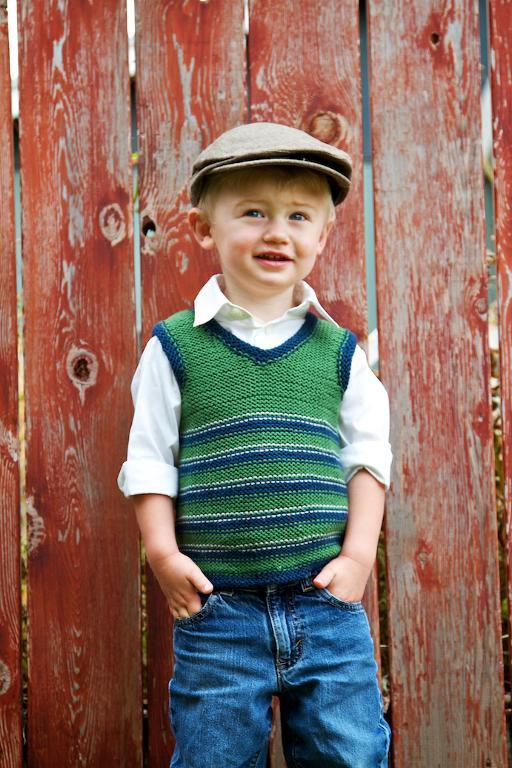 Photo via Craftsy member Chelsea Anne
6. Oxford Vest
The stitches in this vest are easy-peasy; it's just purl stitches in the round with tiny stripes to make it more fun. If you dress little ones, you know how important that summer-to-fall transition is for them, especially when they have a growth spurt!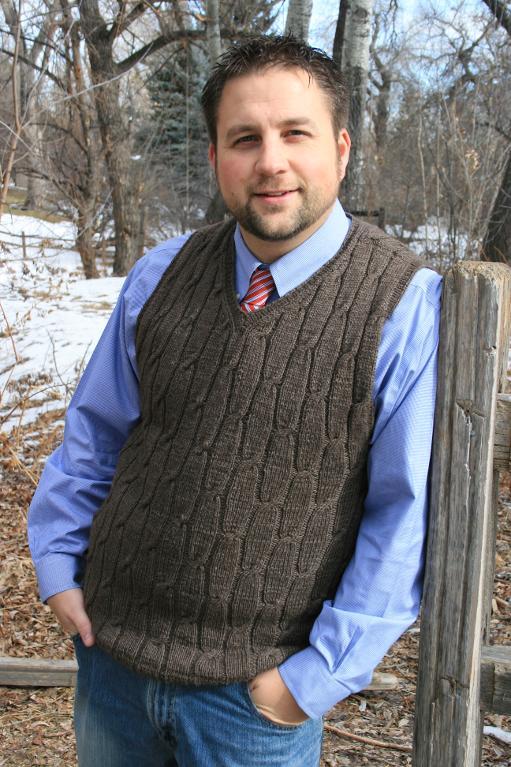 Photo via Craftsy instructor Marly Bird
7. JB Vest
Craftsy instructor Marly Bird and I evidently have something in common: We both appreciate a man in a vest! (Attempts to get my boyfriend to wear a knitted vest have been unsuccessful so far.) This pattern has some beautiful cables that make the vest appropriate for both work and play depending on what it's paired with.