Ah, tea time! I relish those morning cups of tea and coffee before the insanity of the work day begins. Now what makes that coffee and tea even more enjoyable? Why, knitted tea cozy patterns, of course! Since my cabinet can't hold any more mugs, I've recently ditched my obsession with secondhand coffee mugs in favor of knitted tea cozy patterns to brighten up teapots and mugs. With knitted tea cozies, I can switch up the look of my tea and coffee mugs.
Tea time is also a great opportunity to reflect and recharge your creative energy throughout the day. Even businessman Richard Branson uses tea time to recharge! Pair these pretty patterns, including a few knitted coffee cozy patterns, with your next tea time to spark even more creativity.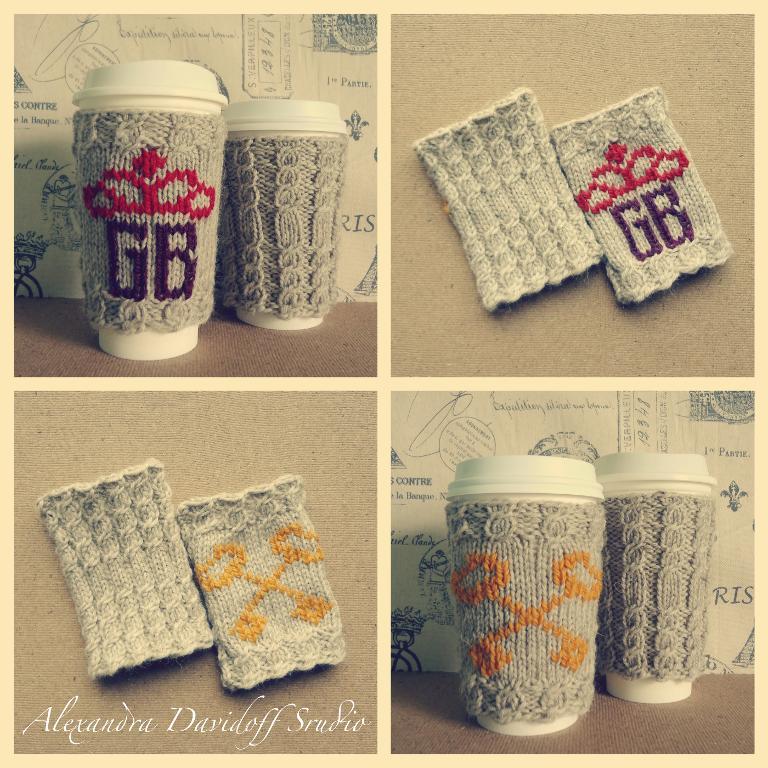 Photo via Craftsy member Alexandra Davidoff Studio
Grand Budapest cozy
Did you catch The Grand Budapest Hotel, the latest Wes Anderson flick? If so, you probably recognize that hotel logo and Society of the Crossed Keys logo on these cozies. Pretty cables surround the logos, giving you plenty of chances to perfect your cable skills.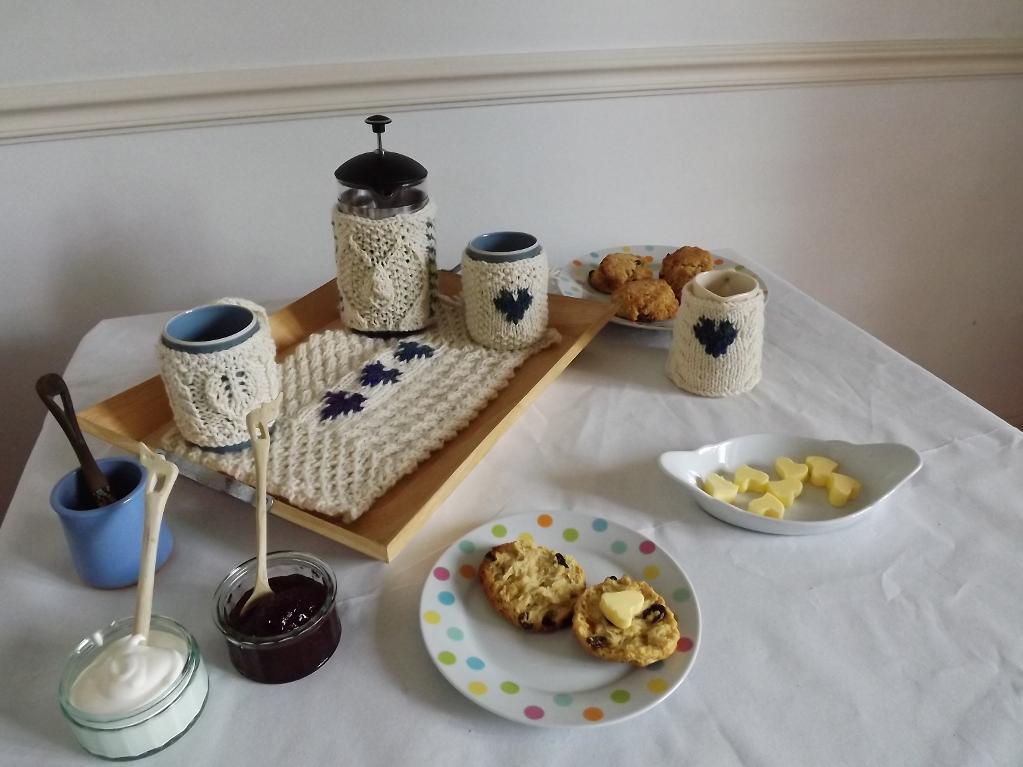 Photo via Craftsy member Clovetree
Love and scones set
Make an entire set of accessories for tea time with this set that features hearts front and center. The set comes with a pattern for a French press, plus mug cozies. This set is guaranteed to impress guests, or just make your solo tea time more fun.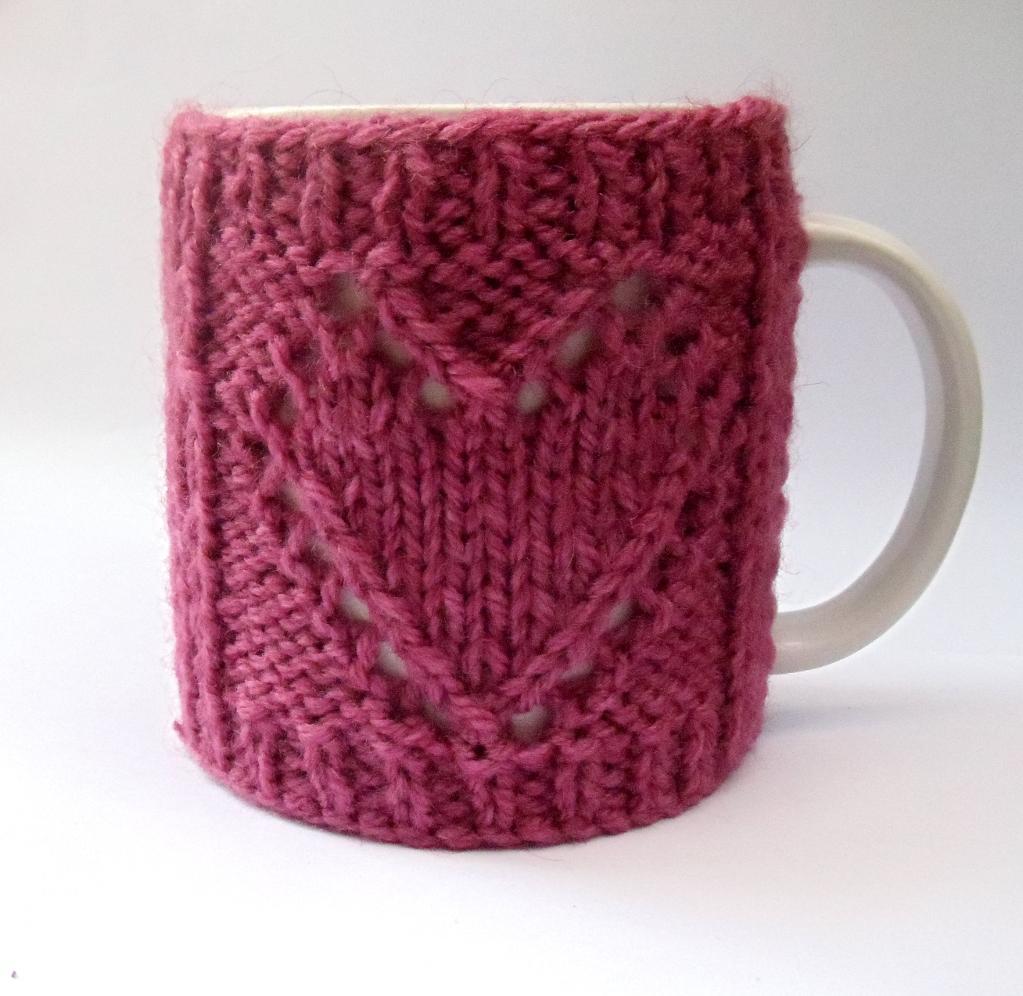 Photo via Craftsy member Lesleybj
Heart mug cozy
The key to knitted coffee cozy patterns that fit lots of different cup sizes? Stretch, of course! The heart is formed with simple yarn overs, so you'll need to be familiar with basic knit and purl shaping.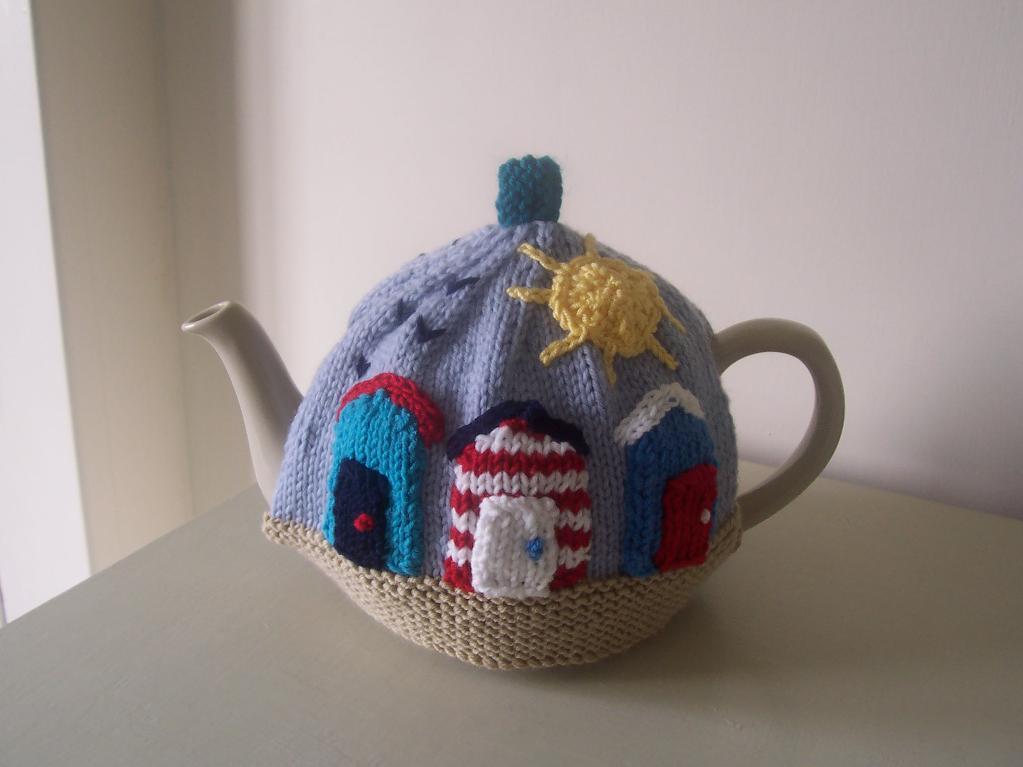 Photo via Crafty member Buzybee
Sunny seaside tea cozy
No need to own a beach house to enjoy this 'lil tea cozy. Bring the beach to your kitchen all year long, even during the freezing winter. The front of this adorable tea cozy features beach houses, while the back features a sailboat.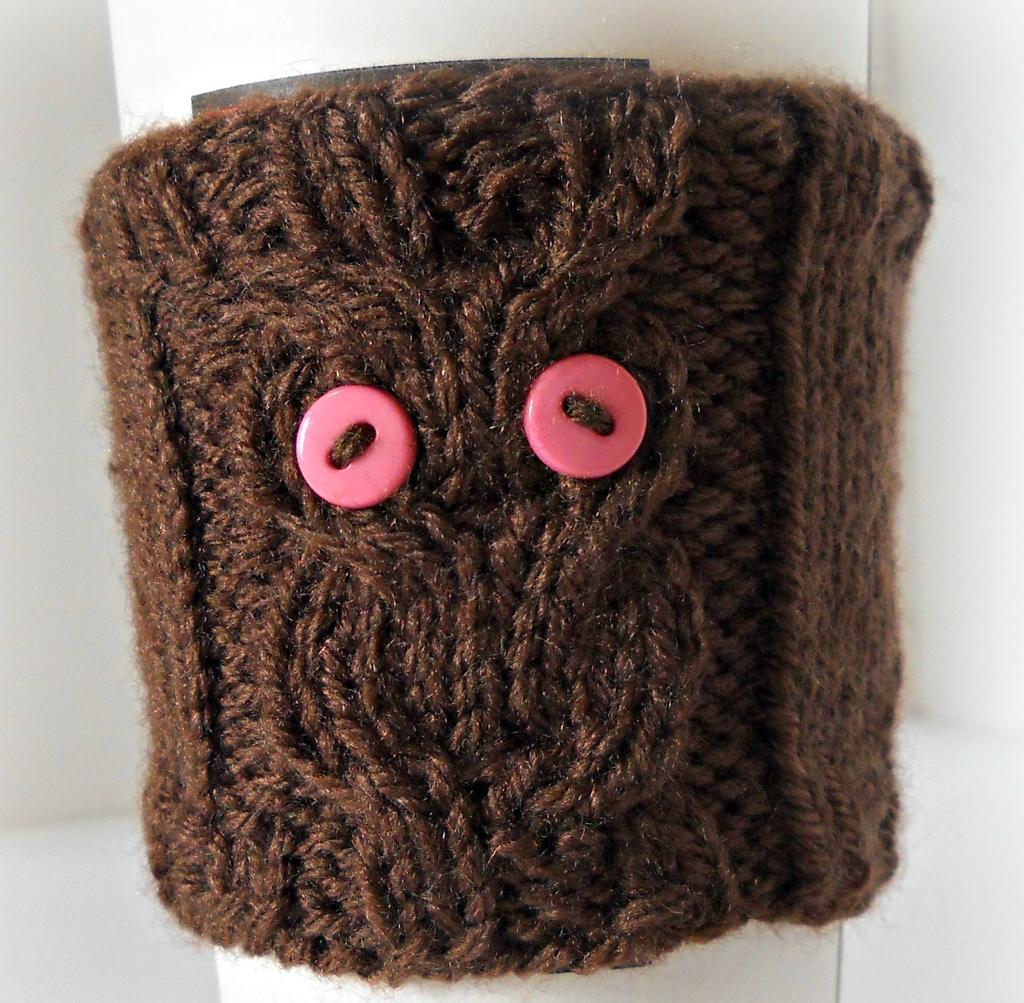 Photo via Craftsy member naturegirlknits1
Owl coffee cozy
Break out that button collection and choose a pair of owl eyes for this knitted coffee cozy pattern. Plus, gift alert! Designer naturegirlknits1 suggests pairing this with a coffee shop gift card for the coffee or tea lover in your life.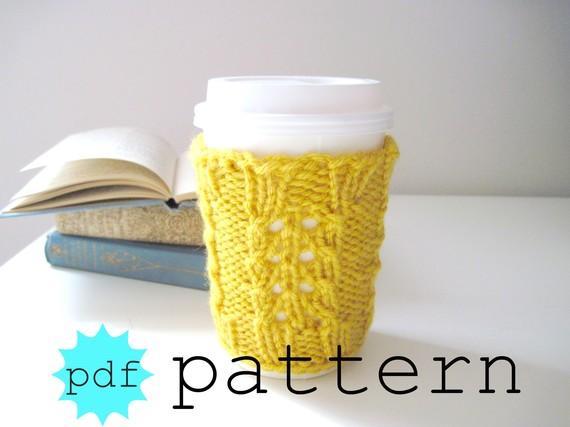 Photo via Craftsy member FlowerMoon
Good morning sunshine coffee cozy
Get ready to practice knitting in the round with double-pointed needles. A project like this lace-and-rib combination will brighten up your coffee or tea no matter what color you choose to knit it.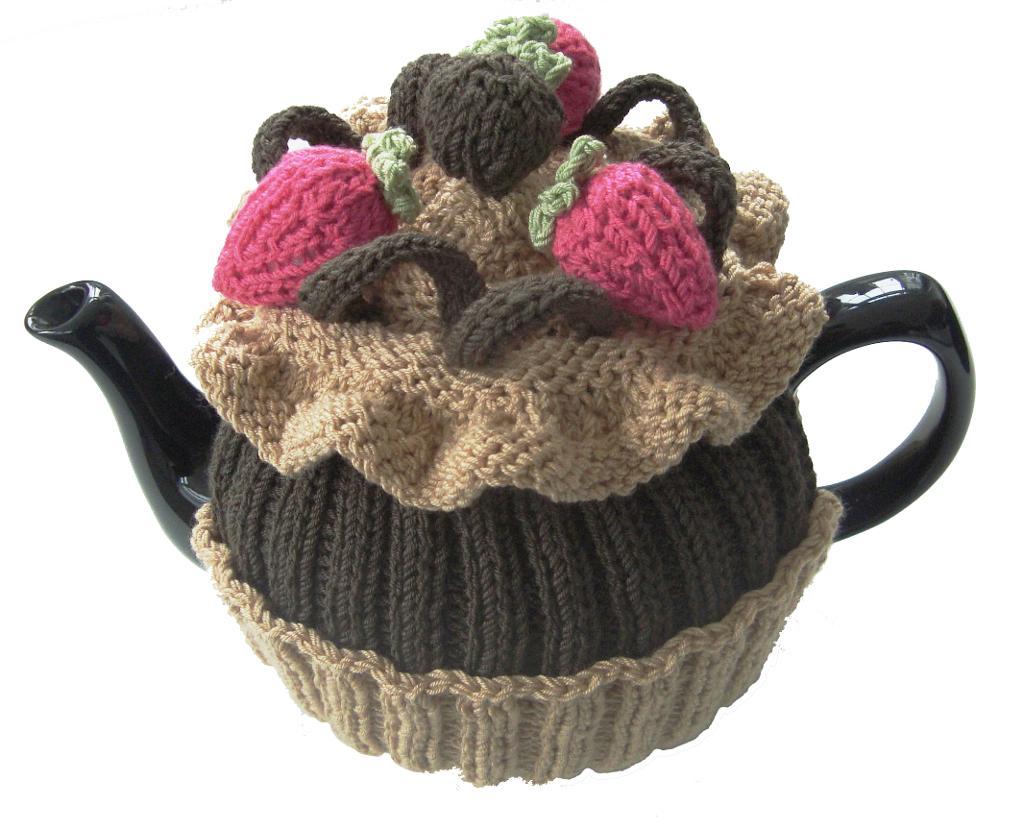 Photo via Craftsy member Design Studio
Chocolate cupcake tea cozy
Not a fan of knitting in the round? This tea cozy has two versions. One is knit flat, while the other one is knit seamless in the round. Designer Design Studio says the name of the tea cozy was inspired by all the chocolate cupcakes consumed during knitting workshops. Whipping up a batch of chocolate cupcakes sounds like a great idea to me!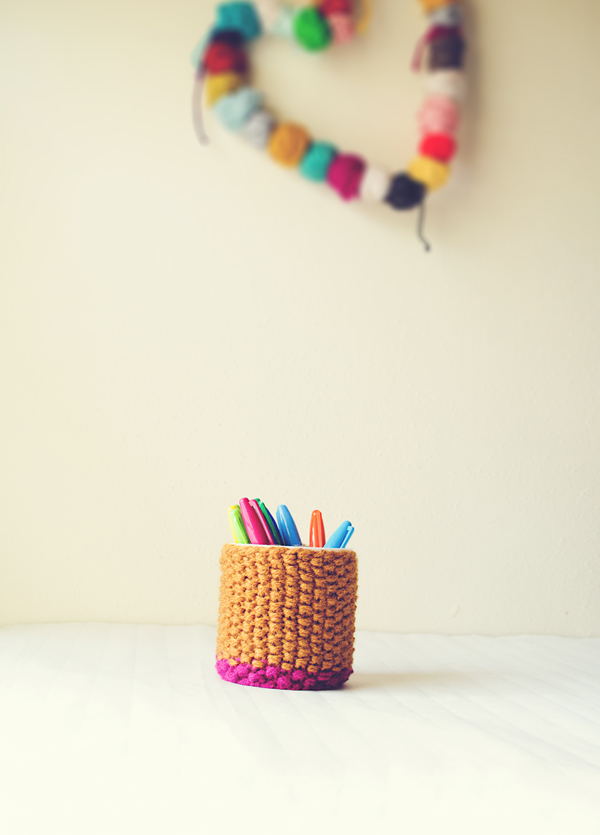 Photo via Craftsy blogger Lisa Gutierrez 
Design your own cup cozy
Want to design your very own knitted coffee cozy patterns? Craftsy blogger Lisa shows you how to calculate your cast-on number and knit a customized cozy in her how-to. You can also check out Craftsy blogger Andrea's cute knit mug cozy how-to that features a duplicate stitch heart.
Most of these knitted coffee cozy patterns require some in-the-round knitting skills. Need some extra help with circular and double-pointed needles? Stefanie Japel's Knit Lab: In the Round is the perfect primer, or refresher, for knitters who need step-by-step guidance.
Do you have any morning tea or coffee rituals? Do they involve knitting?