If you want to practice knitting techniques like I-cord, short rows and knitting with beads, don't start with something huge and overly complicated that will make you want to throw the project across the room. Master those techniques one at a time with manageable projects like knitted necklaces!
Ready to start a small project while learning something new? Grab one of these knitted necklace patterns from our Craftsy designers!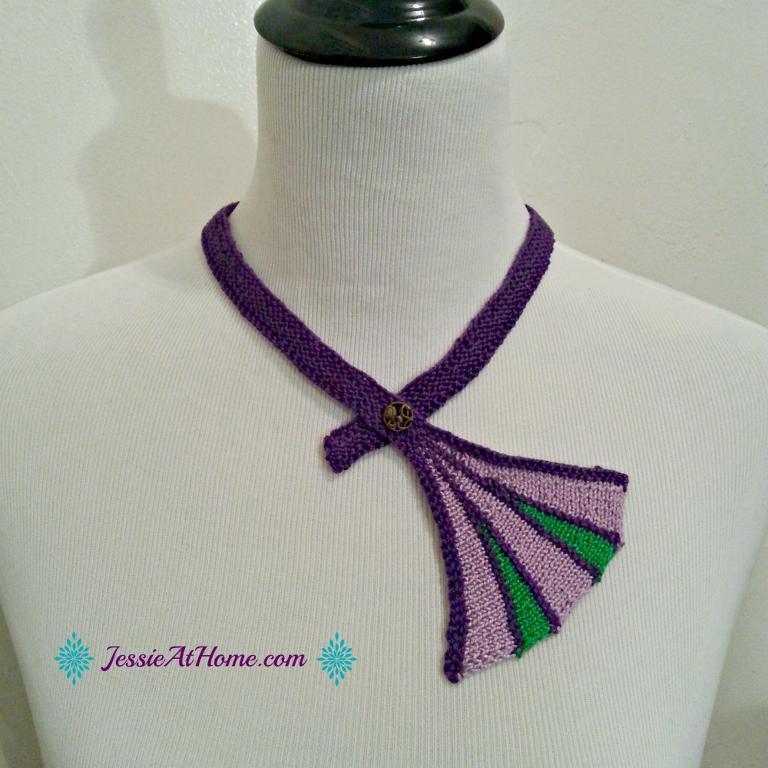 Photo via Craftsy member JessieAtHome
Divergent Necklace
Here's a great example of how short rows can shape your knits. Practice those short rows with a small, manageable project. This sample uses fingering-weight yarn, but you could also play around with thread and heavier yarns for a totally different look.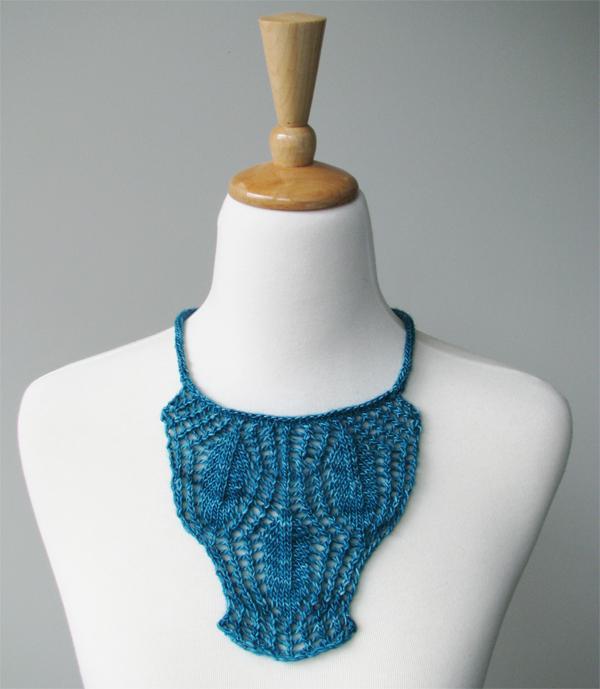 Photo via Craftsy member ambah obrien
Petarli
Fans of bib necklaces will adore this design. Use any weight of yarn you'd like to make this necklace light and delicate or large and chunky. Though it looks intricate, the pattern works up quickly, making it perfect for gifts.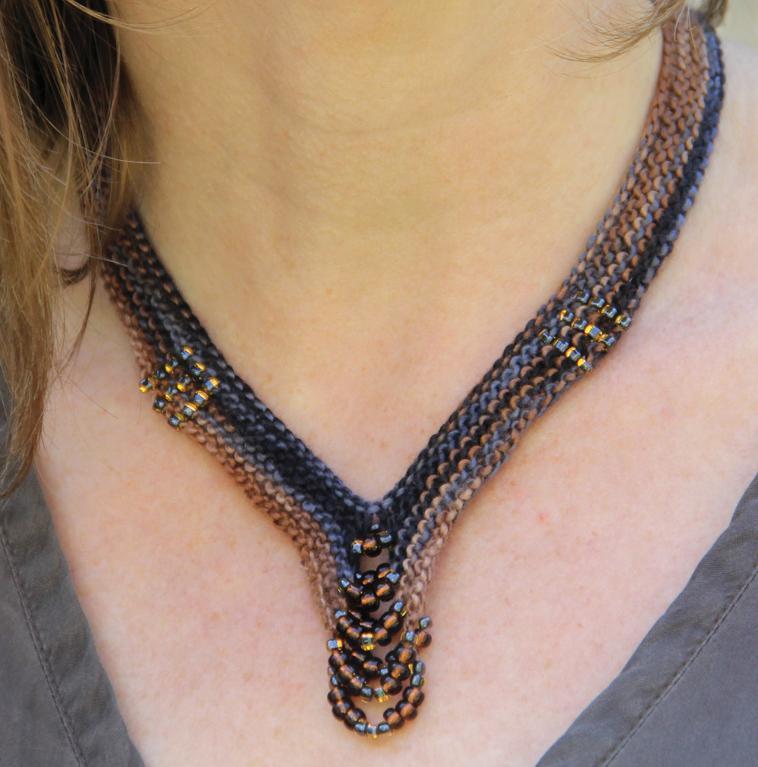 Photo via Craftsy instructor Laura Nelkin
Butin Collar
Bring out a bit of sparkle to your already awesome yarn when you add beads to the mix. We know designer Laura Nelkin knows her way around beading; she's the instructor for our Knitting with Beads class. Enroll and you'll get patterns for two shawl patterns and a cuff bracelet pattern for practicing.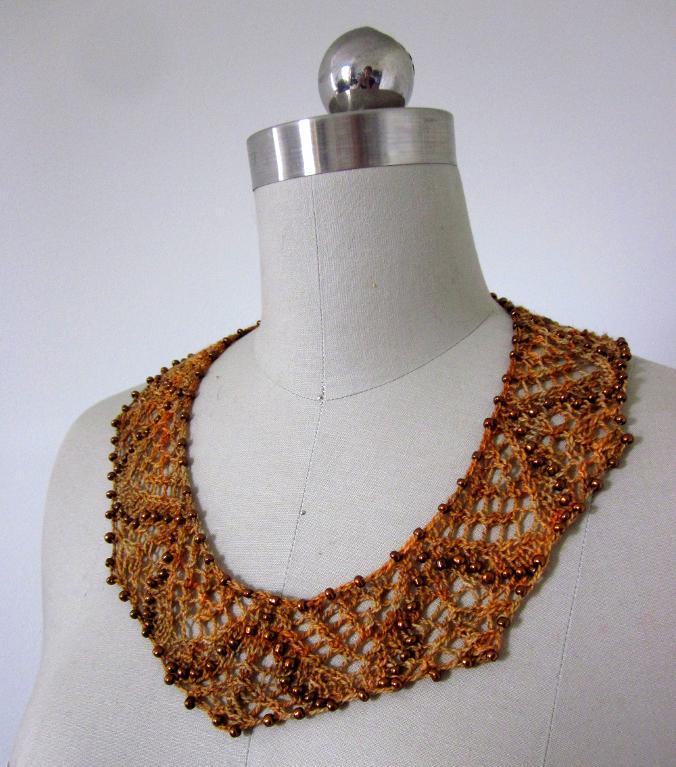 Photo via Craftsy member Azalea820
Saqqara Necklace
This necklace is inspired by the jewelry worn in ancient Egypt. The beads are totally optional, as always, but you'll want to use them if you like adding that little something extra. There are two length options included with the pattern: the collar size and the longer necklace length pictured above.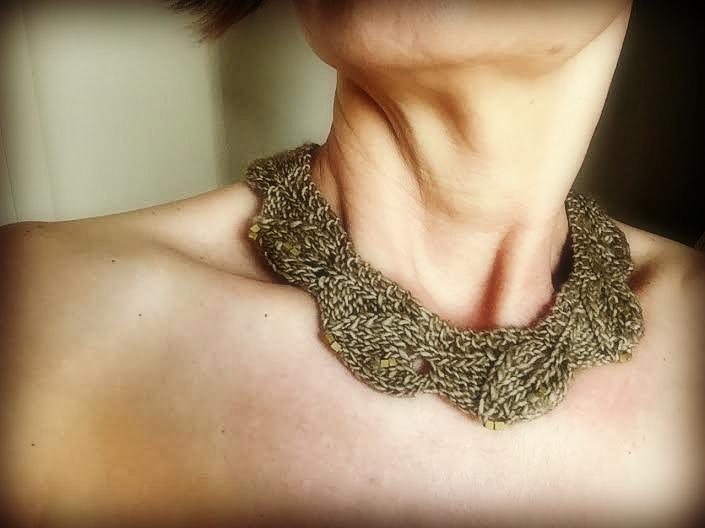 Photo via Craftsy member PetraBreakstone
Leaves Necklace
This is the perfect opportunity to use that luxury yarn you have your eye on. You'll only need a small amount of it, so a project like this necklace makes the splurge way more affordable! This necklace was knit in a blend of wool, cashmere and silk. Look closely and you'll see small beads added throughout for that extra bit of glamour.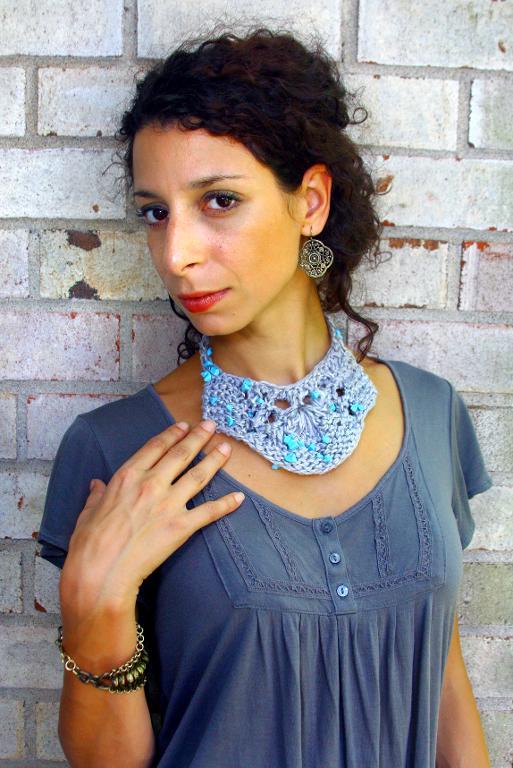 Photo via Craftsy member Vanessa Ewing
Seashell Necklace
Bib necklaces are the ideal opportunity to show off gorgeous knit stitches, like the ones in this accessory. This necklace is inspired by the beach; knit it up in a durable cotton or linen yarn and you can even wear it while you're in the water.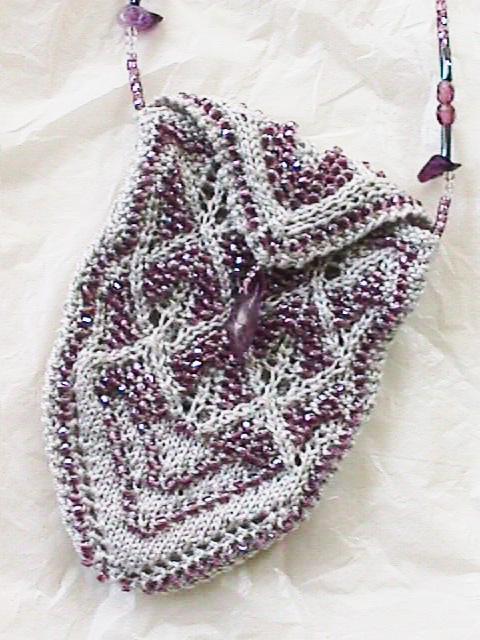 Photo via Craftsy member JackieES
Lorna's Light Necklace Purse
What's more useful than a beautiful accessory that stores little treasures? Show off your fancy lace and beadwork skills to make this intricate necklace. Store any small treasure inside, from a photo of a loved one to your favorite worry stone or good luck charm. There's a bonus beaded bookmark pattern included along with the necklace, so you'll have plenty of gift ideas.