There's something very special about giving and receiving a hand knit gift. We knitters know the time and thought that goes into a knit gift idea, and while non-knitting recipients (carefully vetted, of course) don't know how to knit, they can appreciate the time we spend stitching.
When you're thinking of knit gift ideas, it's easy to go crazy and have grand thoughts about giving luxurious socks, gorgeous blankets and soft sweaters. But often we find ourselves knitting at the last minute and sometimes even leaning toward something store-bought instead, only because we ran out of time.
These knit gift ideas, while still thoughtful, don't require a lot of time or yarn. When you're making your holiday list or planning a special friend's birthday gift, we hope you'll use this guide to plan a knit gift that you can complete and give on time without any added stress.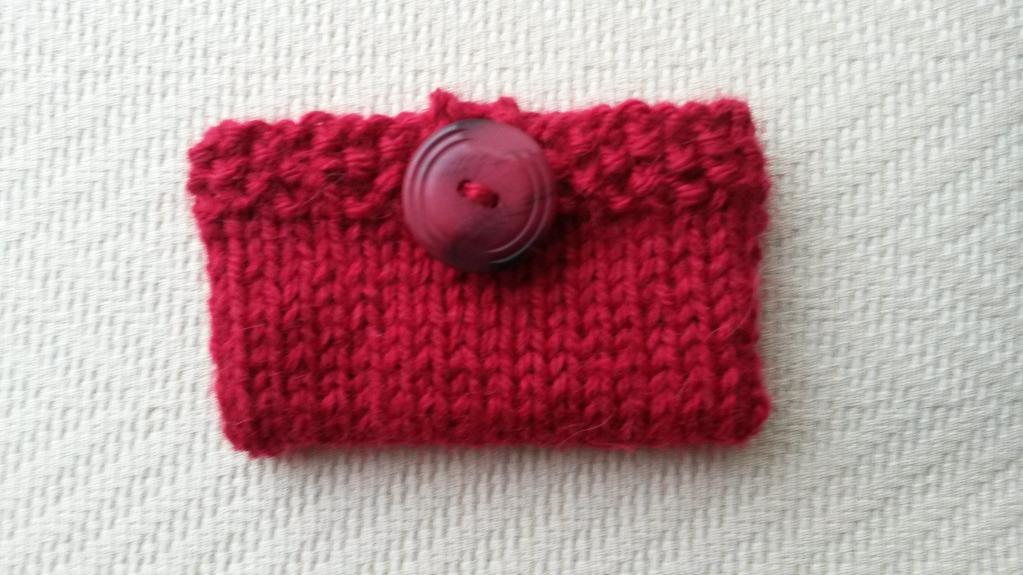 Photo via Bluprint member Kath Williamson
Gift Card Holder
Even the most simple gift — like a gift card, for example — can be turned into something a little more special. Tuck the gift card into this handmade gift card holder that the recipient can later use to hold business cards, coupons and other small important papers.
Get the FREE Gift Card Holder pattern here.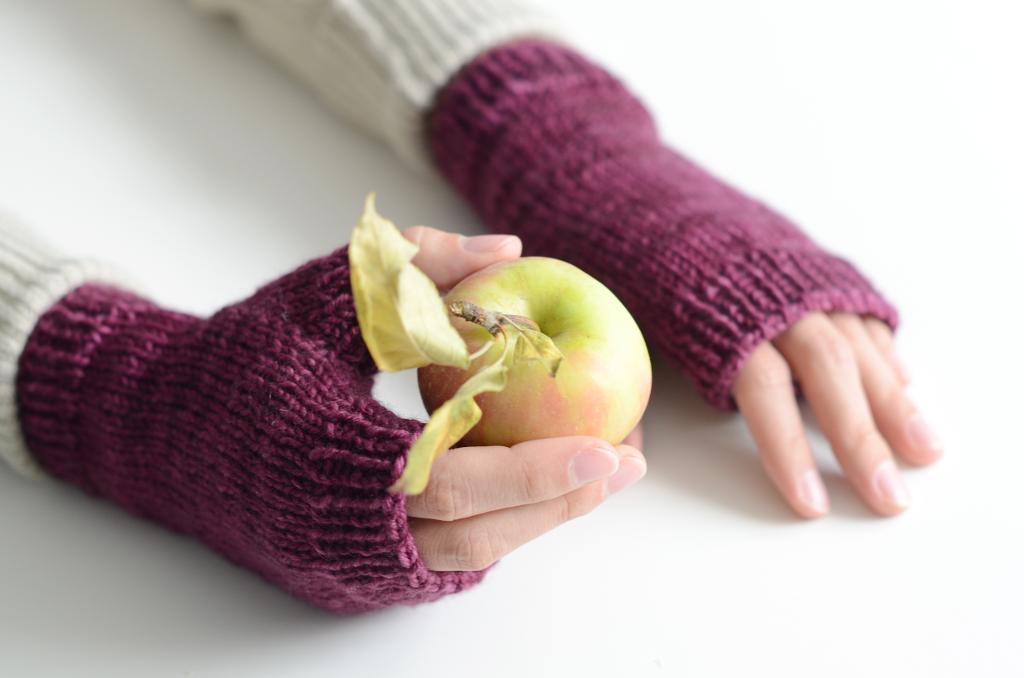 Photo via Bluprint member ToilandTrouble
Bookish Fingerless Mitts
Fingerless mitts are preferable over gloves since you don't need time to knit all those in-the-round fingers. If you have time, add a personal touch by stitching the recipient's first initial using duplicate stitch.
Get the Bookish Fingerless Mitts pattern here.
Photo via Bluprint member FlowerMoon
Fernleaf Thick Winter Socks
Most knitters wish they had time to knit cozy socks for everyone. But realistically, socks are usually reserved for only the most special people on our gift lists — the tiny needles, light yarn and hours of effort mean that we're not giving those socks to just anyone! One way around that? If you use bulky yarn and larger needles, socks become quick and stitch-able for nearly anyone on your list. These socks use size 8 needles for a quicker sock than usual.
Get the Fernleaf Thick Winter Socks pattern here.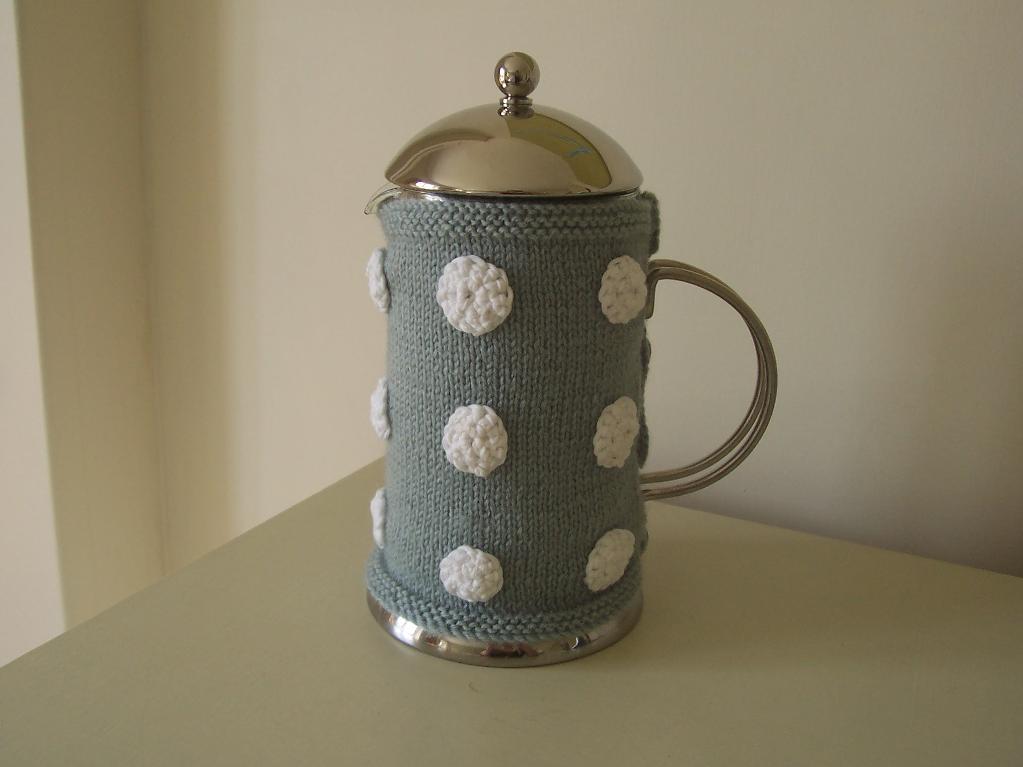 Photo via Bluprint member BuzyBee
Dottie Cafetiere Cosy
Knitting a gift for a coffee lover? The recipient will think of you every time they pour coffee from their decorated carafe. The cosy not only helps the coffee stay hot longer, but it also protects hands from the hot surface.
Get the Dottie Cafetiere Cosy pattern here.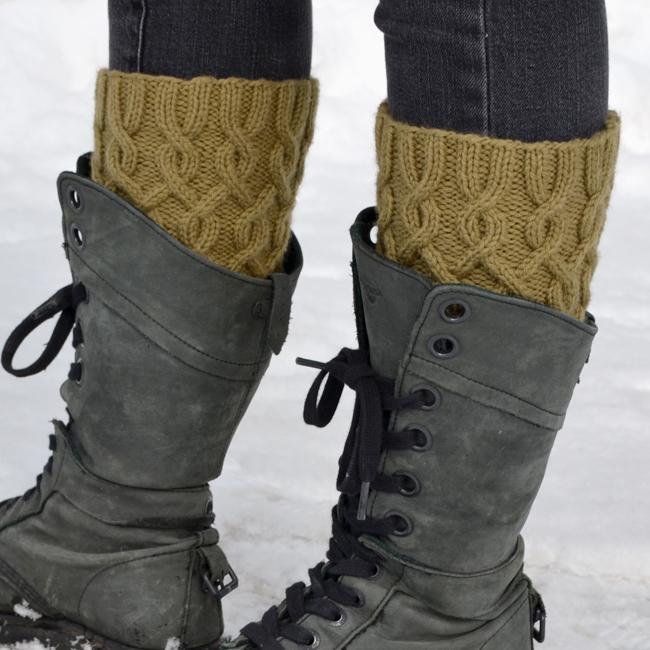 Photo via Bluprint member Melissa Burke
Entangled Boot Cuffs
If you want to show off beautiful stitches but don't have time to knit them, settle for a small gift like these boot cuffs. Sure, the boot cuffs include cables, but the cuffs are so small that you'll fly right through those repetitive cables.
Get the Entangled Boot Cuffs pattern here.
Photo via Bluprint member Frugal Knitting Haus
Quick Knit Gift Scarf
No need to panic if you waited until the last minute to knit something special — large knitting needles and double-stranded yarn to the rescue! This scarf works up quickly but still looks interesting and complex, thanks to the texture of the stitch. The design is perfect for both men and women, and it can even be completed the night before the recipient's birthday or another occasion.
Get the Quick Knit Gift Scarf pattern here.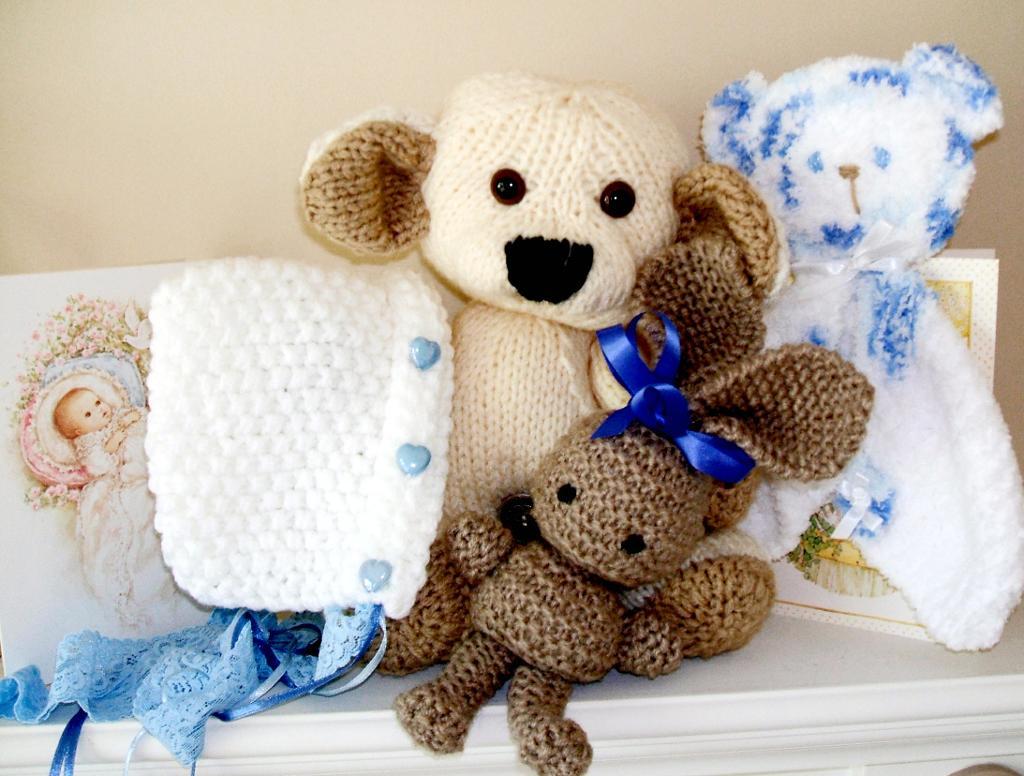 Photo via Bluprint member SusanW48
Baby Shower Gift Set
Pick and choose from this diverse gift set or knit all the patterns included for the ultimate baby shower gift. When choosing yarn for baby showers, don't forget to use yarn that's easy to care for; the busy parents will be forever grateful!
Get the Baby Shower Gift Set pattern here.
Get Yarn You'll Love, Fast!
Find the yarn you need for your next project, at the right price.Shop yarn now >>