There's a wide world of amigurumi out there. So why do those cute little amigurumi animals always seem to steal the spotlight from other types of amigurumi, like knitted food?
Sure, kiddos can use knitted food as a toy, but the cute plush toys are not just for playtime. These projects can be anything from a magnet on your fridge to a key chain, ornament, pendant or kitchen decor. They make fun gifts for friends, too!
These knitted food patterns include all your favorite food groups.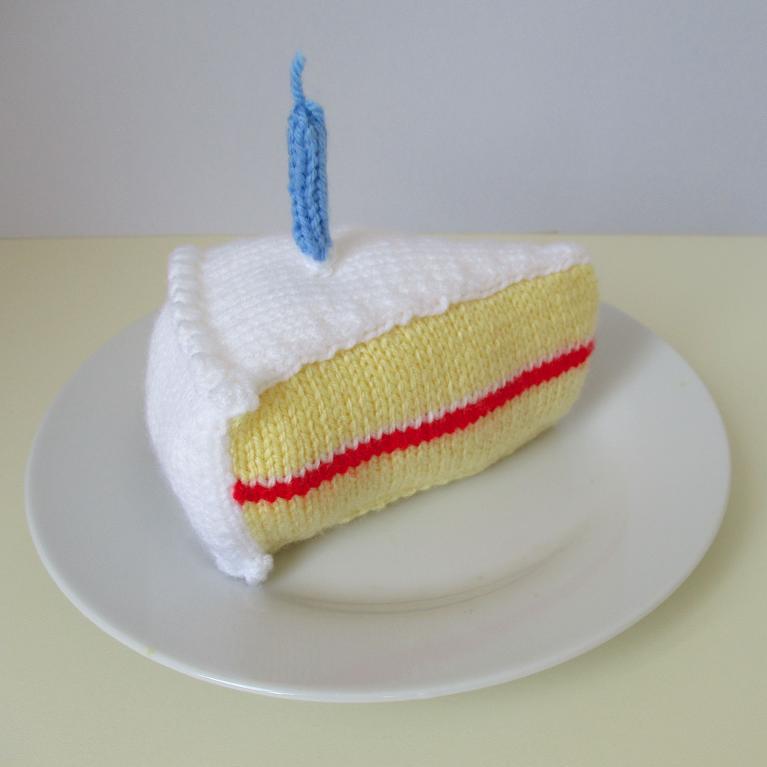 Photo via Amanda J Berry
1. Birthday Cake
Commemorate a birthday with this cute little slice of birthday cake. Customize the colors to match the recipient's favorite cake, whether it's chocolate with layers of raspberry or just some pink frosting.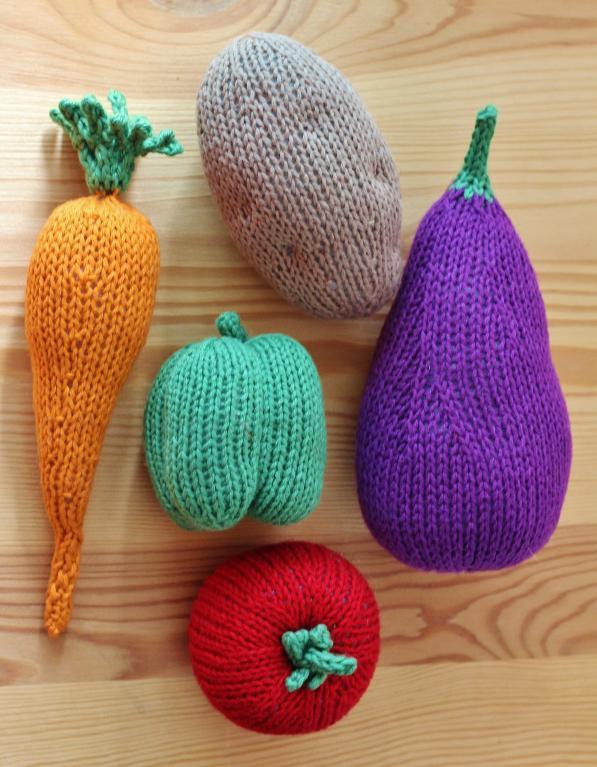 Photo via Yarnigans
2. Farmer's Market
Knit these up and arrange them in a bowl as a centerpiece or kitchen decor. Have little ones around? They can use these veggies to pretend they're at the farmer's market. All the vegetables are knit flat and seamed, but experienced knitters could easily translate this pattern to knitting in the round.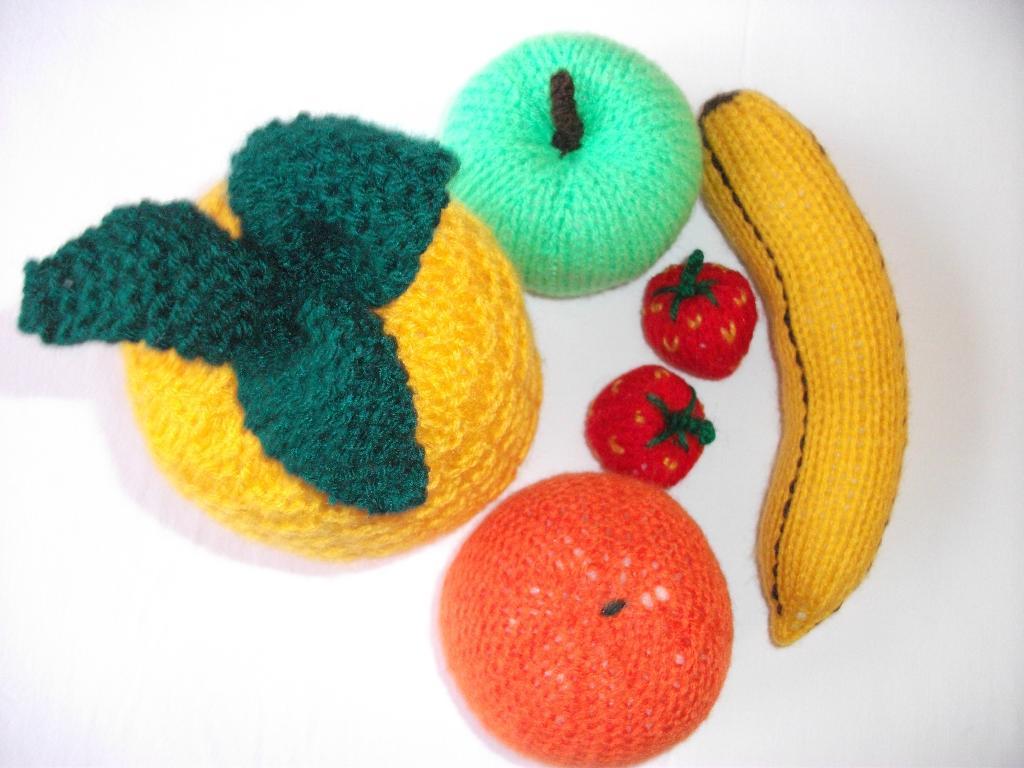 Photo via madmumliz
3. Knitted Fruit
You already have your veggies; now balance it out with fruits. Grab your fruitiest scrap pieces of yarn to knit up these fun foods. Like most amigurumi, gauge isn't important; what's important is that you knit a gauge tight enough that the stuffing isn't visible.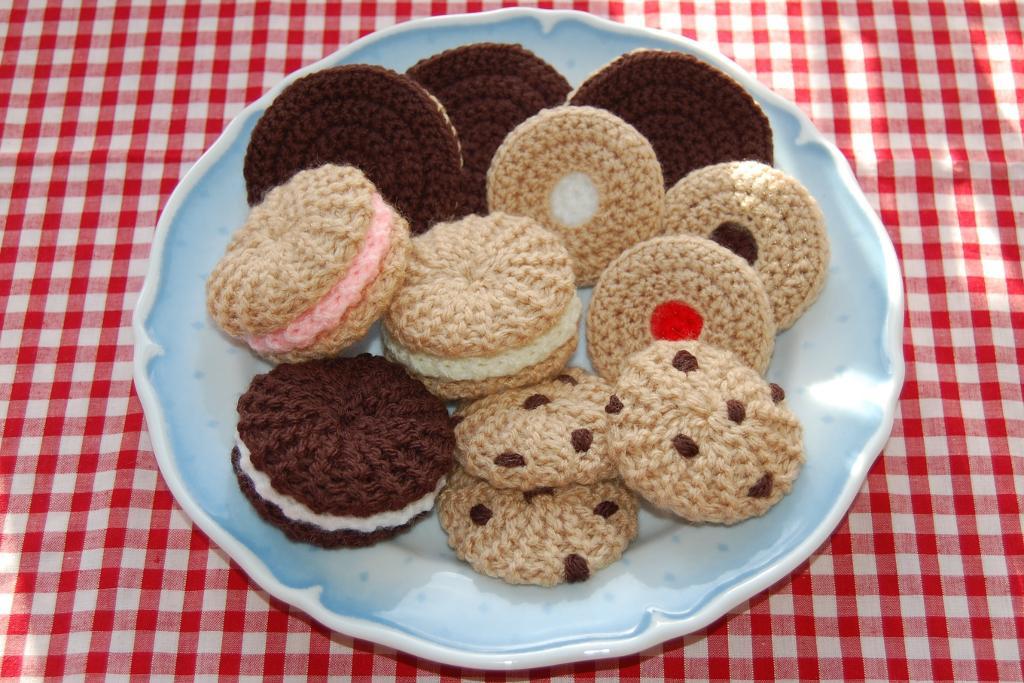 Photo via Bottletopboy
4. Knit and Crochet Cookies
Tea party, anyone? These cookies would be perfect for kids to serve at their next tea party. The pattern combines knowledge of both knit and crochet, so brush up on the basics if you need to.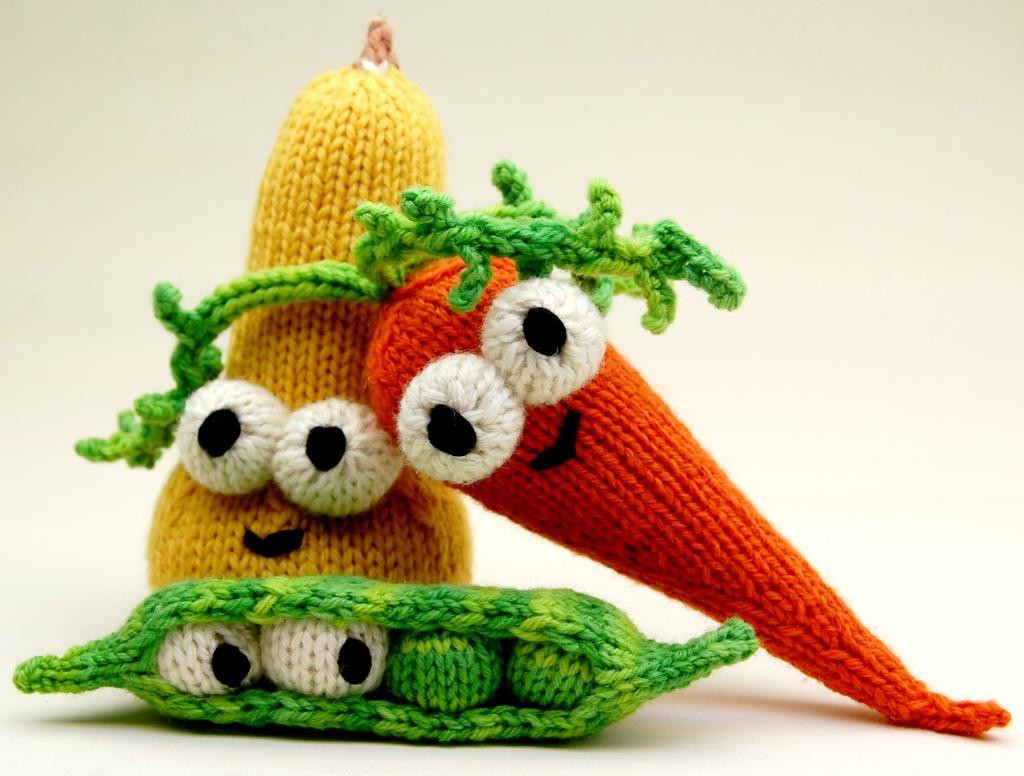 Photo via cheezombie
5. Don't Eat Your Veggies Amigurumi Toys
These aren't the kind of veggies you'll find in the garden or at the farmer's market! The face is totally up to you. You can model yours after the veggies seen here, or improvise and create something totally different. After all, who says veggies have to be happy?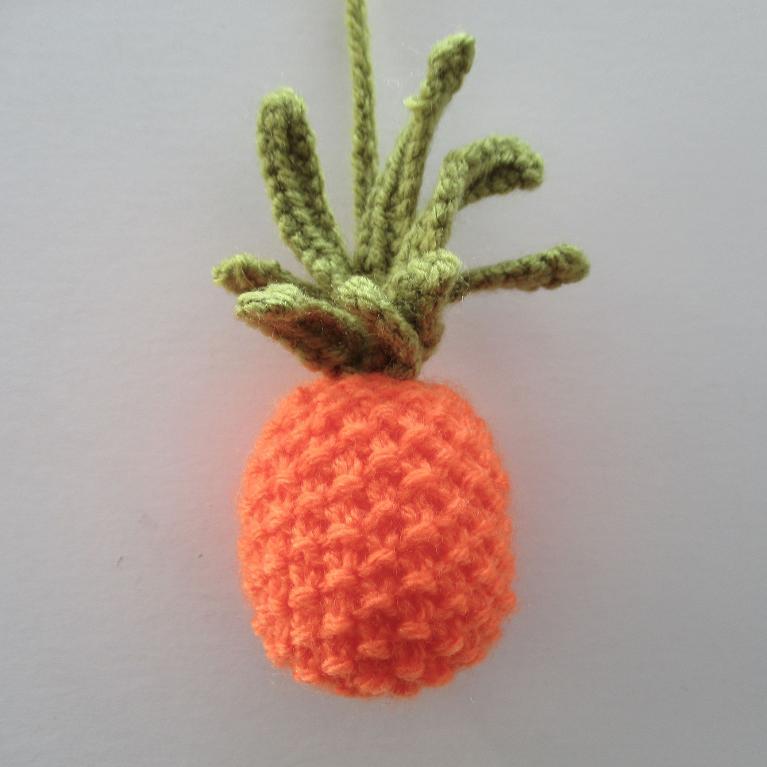 Photo via Amanda J Berry
6. Little Pineapple
If you don't plan to use this pineapple as a toy, the designer offers plenty more options from a key chain to a pendant. If you're using scrap yarn, don't feel pressured to find the perfect hue. A wild pink pineapple would look just as happy as a yellow or orange one.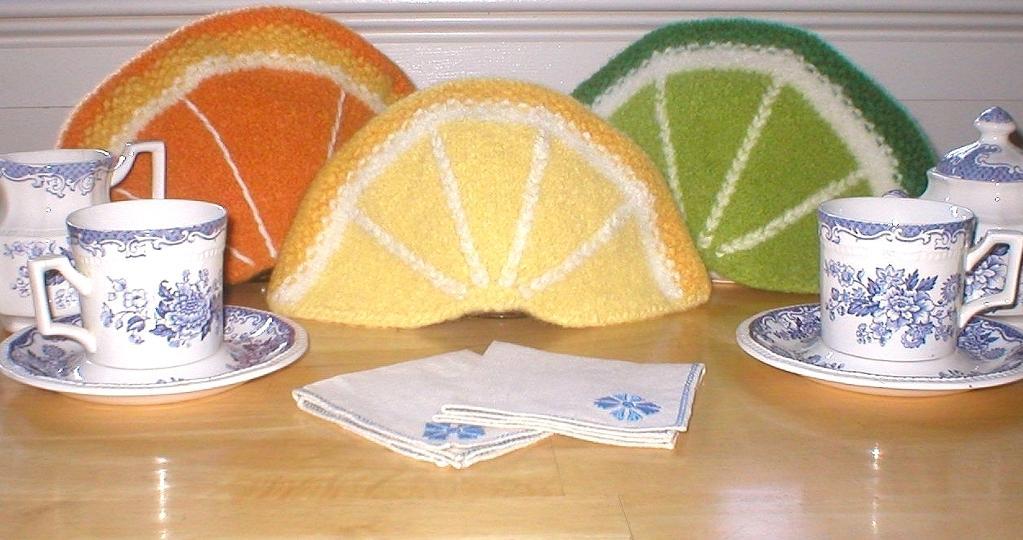 Photo via dawnbrocco
7. Felted Citrus Tea Cozies
This knitted food does double duty for playtime and for tea time. Be sure to use a wool that isn't superwash, since you'll be felting these after you knit them. Never felted before? Find out what felting is and how it works.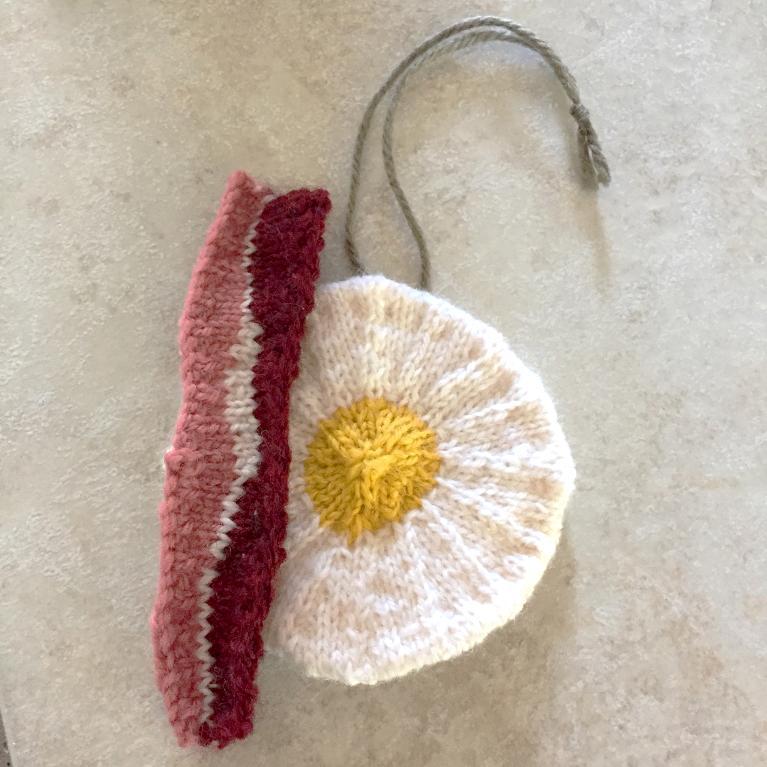 Photo via nonapearl
8. Bacon and Egg Ornament
Your favorite breakfast can become your kid's favorite toy — or your favorite decoration. The designer also recommends turning the bacon into a bookmark. It'd be the perfect gift for the bacon lover in your life!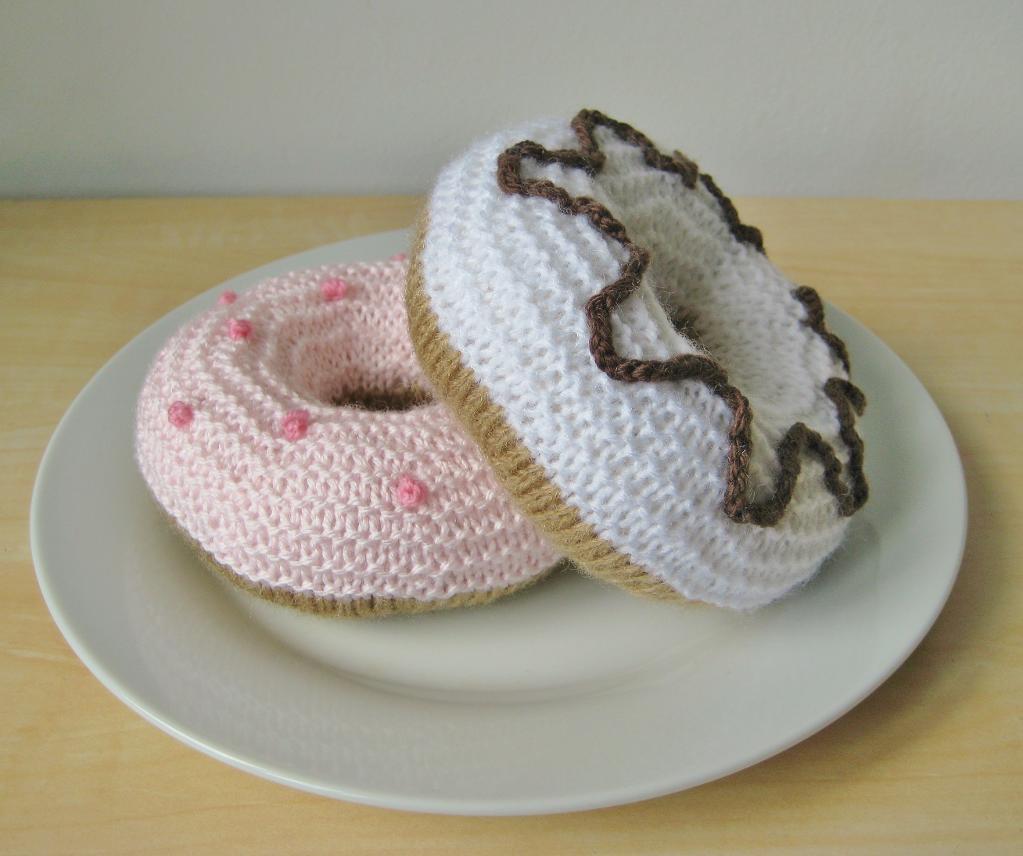 Photo via Amanda J Berry
9. Donuts
These donuts are great for playing donut shop, but you can also glue a magnet to the back of them and stick them to your fridge. Even your smallest scraps of yarn can be used to add embellishments to the donuts.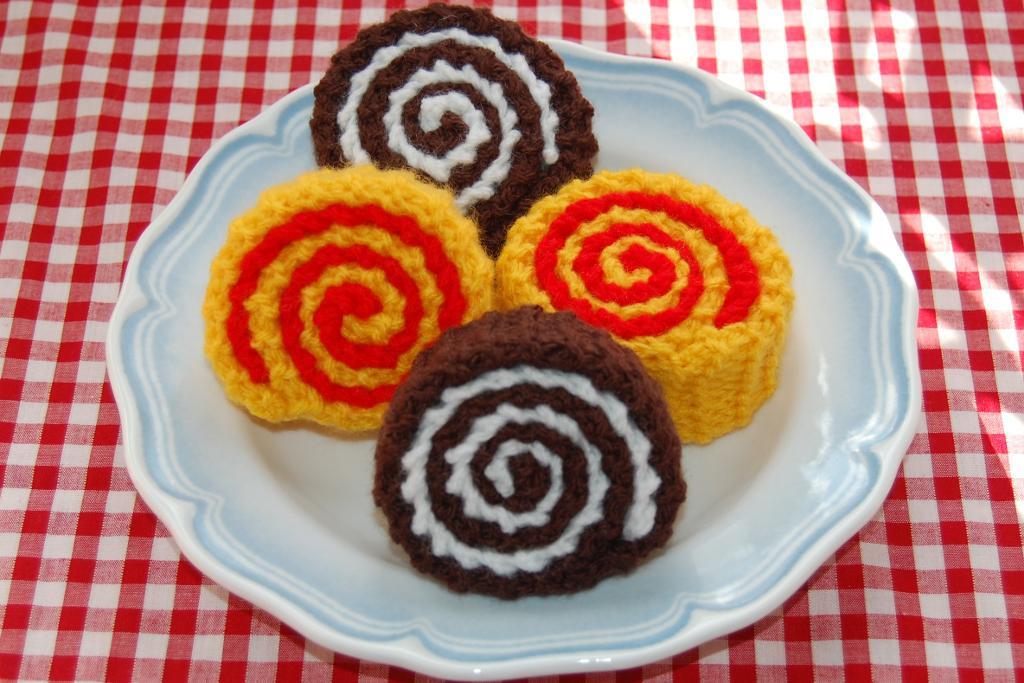 Photo via Bottletopboy
10. Chocolate Roll
Have you noticed that we like desserts around here? You can make these round delights look like any type of roll you'd like, from Swiss rolls to pumpkin rolls. Work them up in unexpected colors to make the colors pop, no matter how you plan to use them.
What knitted food would you like to stitch up? How will you use it?