It's stressful to try a new technique for the first time when you're making a large project. One Christmas, I decided that I would try lace knitting for the first time by making a shawl for my mom. I should've practiced a little before I started!

Next time you want to try out a new technique, consider a knitted dishcloth. Washcloths or dishcloth are small, so it's almost as if you're swatching while you create a project that you can actually use in your kitchen. By the time you finish your dishcloth, you'll be an expert at the technique you just used.
Choose a technique you'd like to improve on — whether it's shaping, bobbles, or just an intriguing new texture — from one of these knitted dishcloth patterns.
Photo via Frugal Knitting Haus
1. Sun Burst Dishcloth
Practice knitting in the round with this dishcloth that doubles as an awesome doily. Just change up the weight of the yarn and your needle size! You could also stop knitting halfway through the pattern to make a really cool coaster.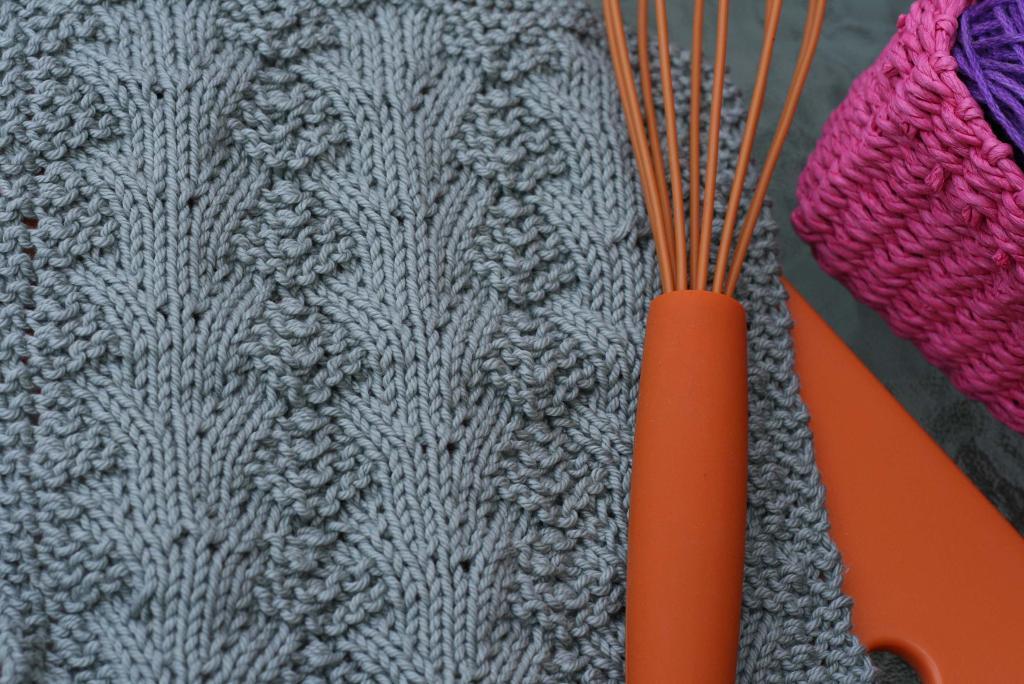 Photo via Deb Buckingham
2. Glamour Dishcloth
This looks too pretty to be a dishcloth! This modern dishcloth is a fantastic way to practice your shaping, especially those p2tog and p3tog decreases. You could even incorporate this beautiful stitch into other projects if you'd like.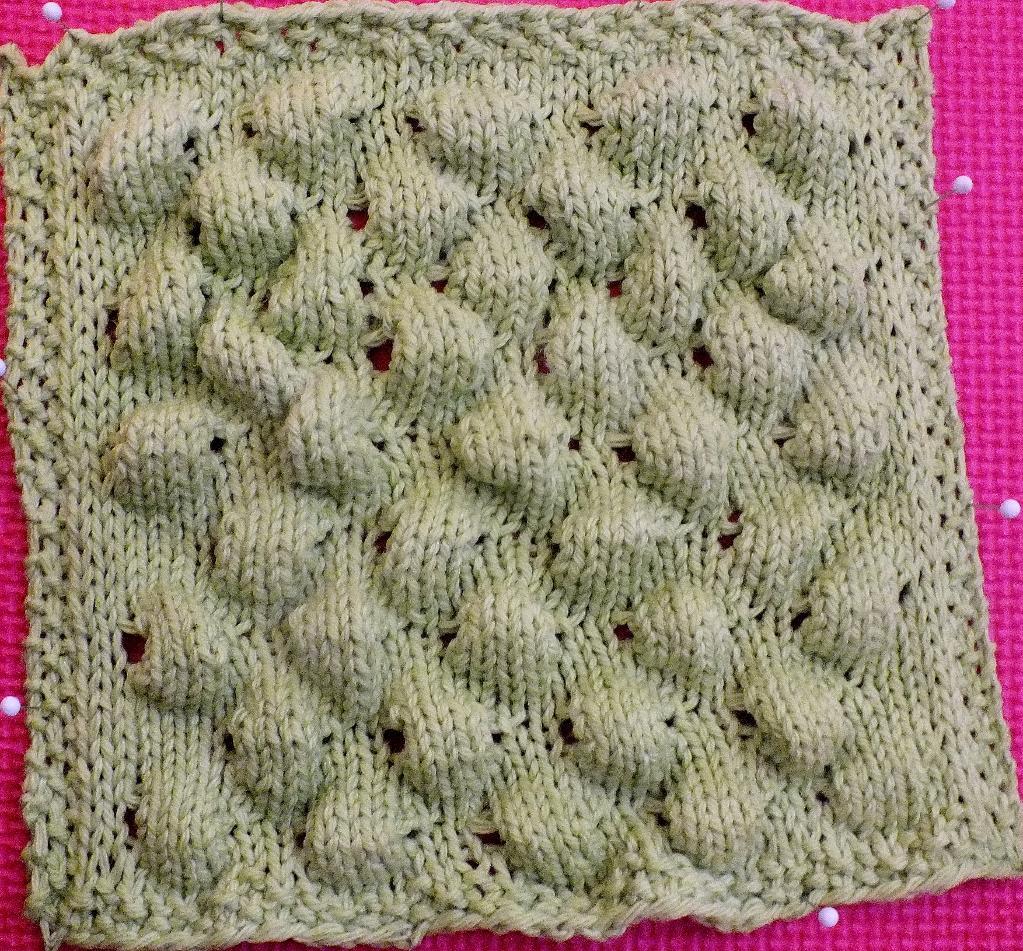 Photo via jcreates_2894109
3. Bubble Brick Dishcloth
The cool bubbles are not just fun to knit; they're also ideal for scrubbing those pots and pans. Once you master the bobble stitch, you'll be able to add bobbles to anything from accessories to sweater yokes.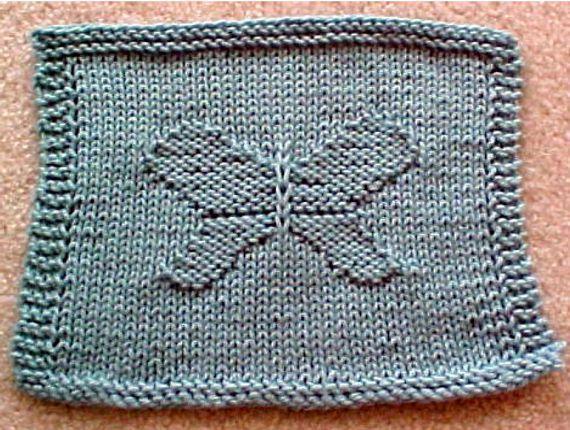 Photo via Frugal Knitting Haus
4. Butterfly Dishcloth
You don't have to know colorwork to add pretty designs to your knitting. Sometimes all it takes is a bit of knit and purl! This dishcloth might just inspire you to chart your own knit-and-purl design!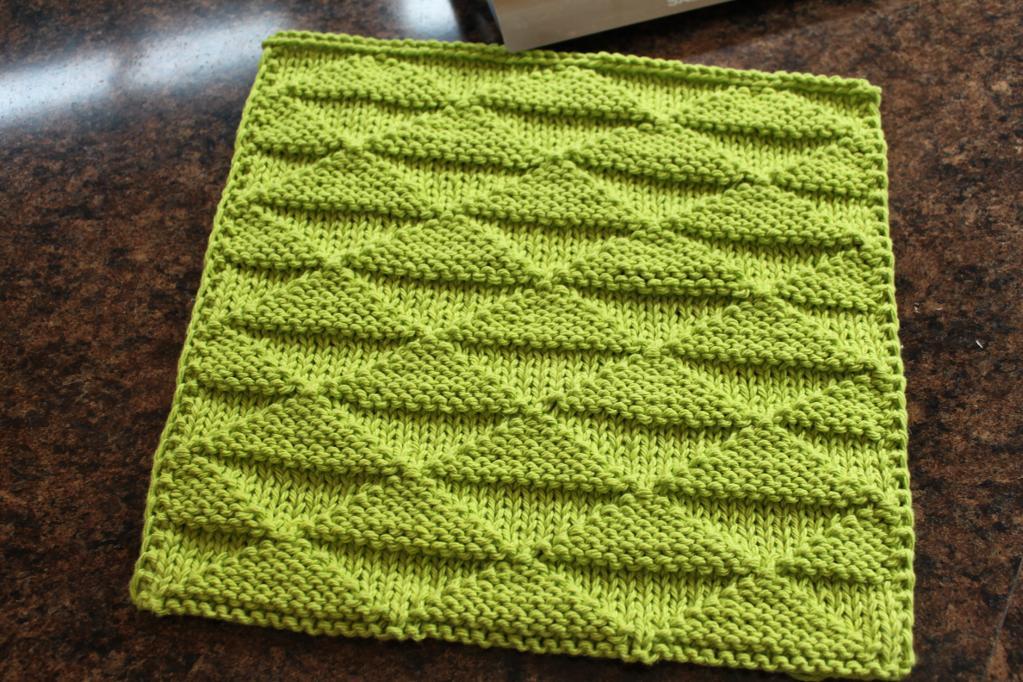 Photo via MichelleKrause
5. Isosceles Dishcloth
Here's another example of how knits and purls can create fun one-color designs. The bumps of the purl triangles will come in handy when you need some extra scrubbing power. The dishcloth is totally reversible, too!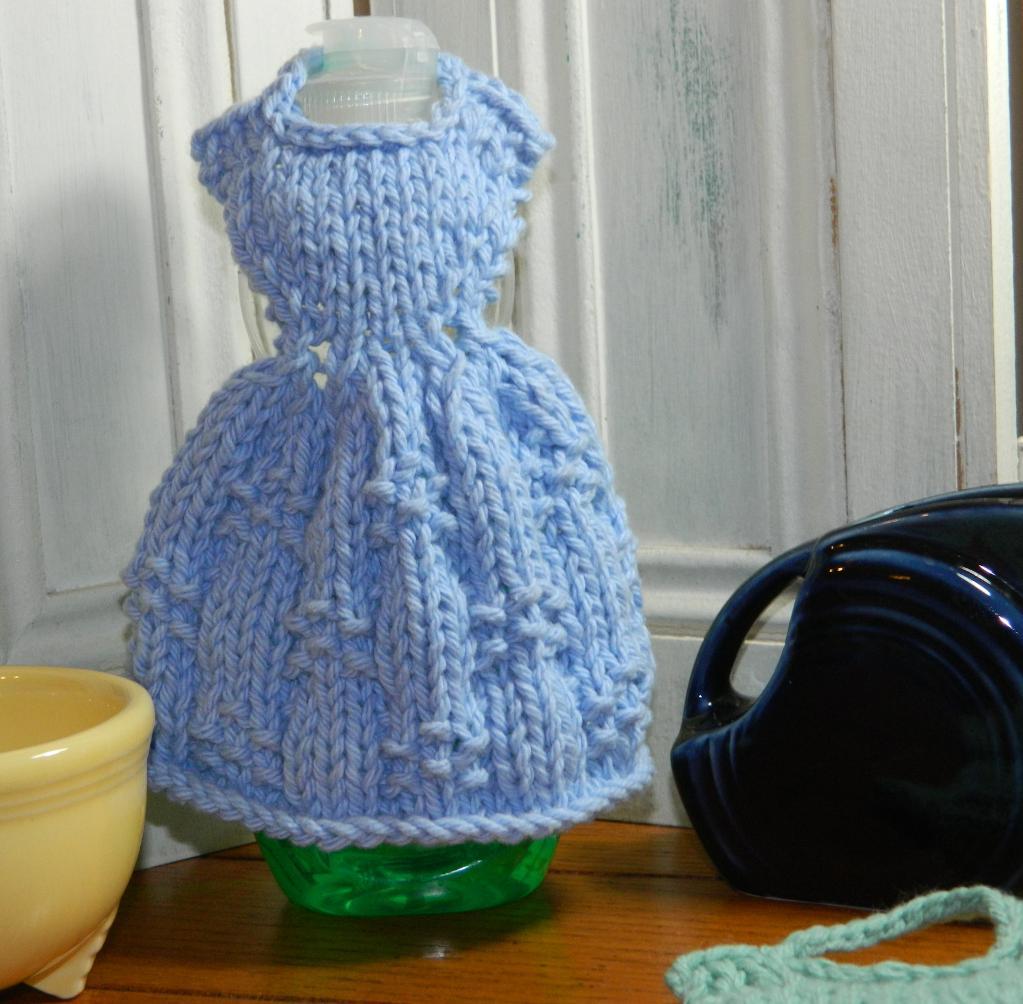 Photo via Debbie Trainor
6. Dressing for Spring Dishcloth
Chances are you've never seen a dishcloth that looks like this! The designer encourages you to "use this dress to clean up the mess." Along the way, you can also practice shaping and adding some texture to plain stockinette stitches.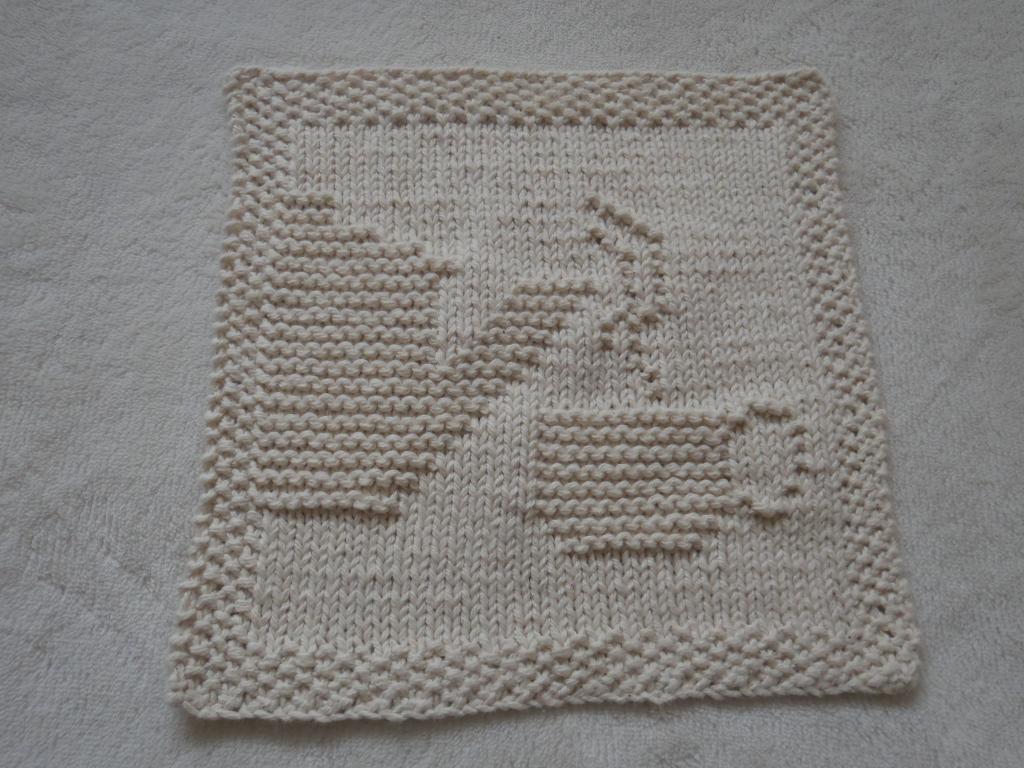 Photo via bubweez2745645
7. Tea Time Dishcloth
This dishcloth will certainly fit in with your kitchen decor! If you can knit and purl, you can stitch this dishcloth. It's great preparation for working with charts and colorwork.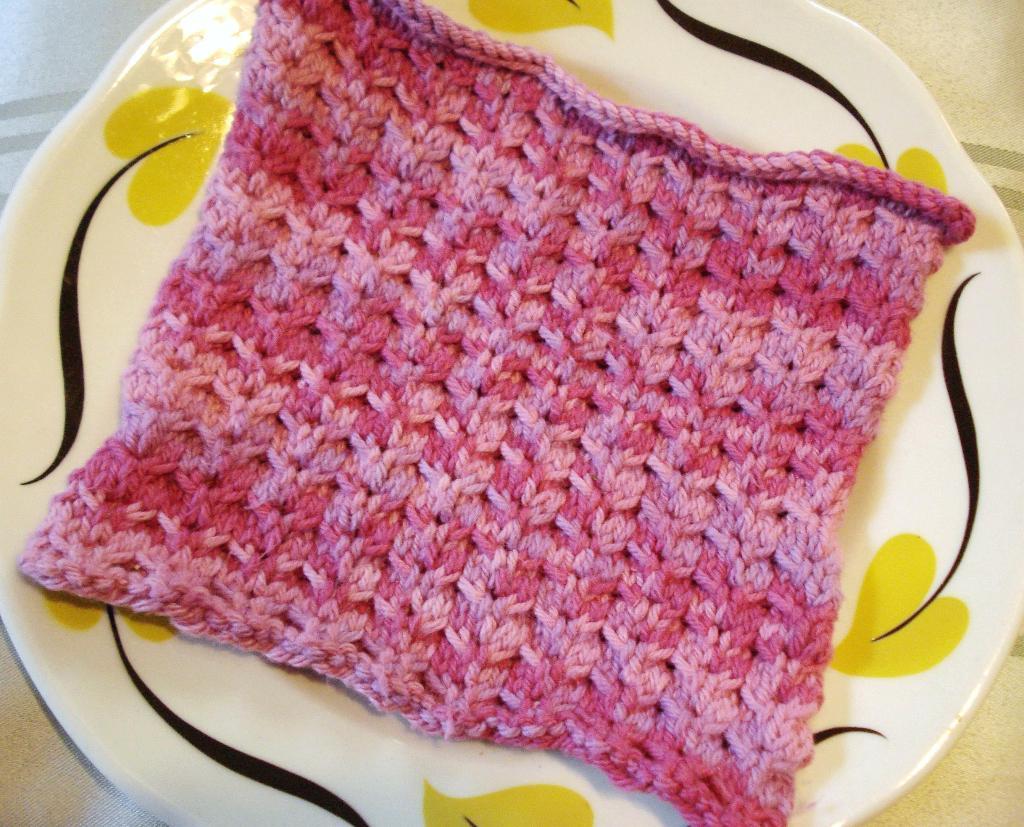 Photo via Painter815
8. Textured Heart Dishcloth
Have you used slipped stitches in your knitting before? It's a great way to add texture to plain stockinette stitch. Here you'll get plenty of practice slipping stitches to create mini hearts on your dishcloth.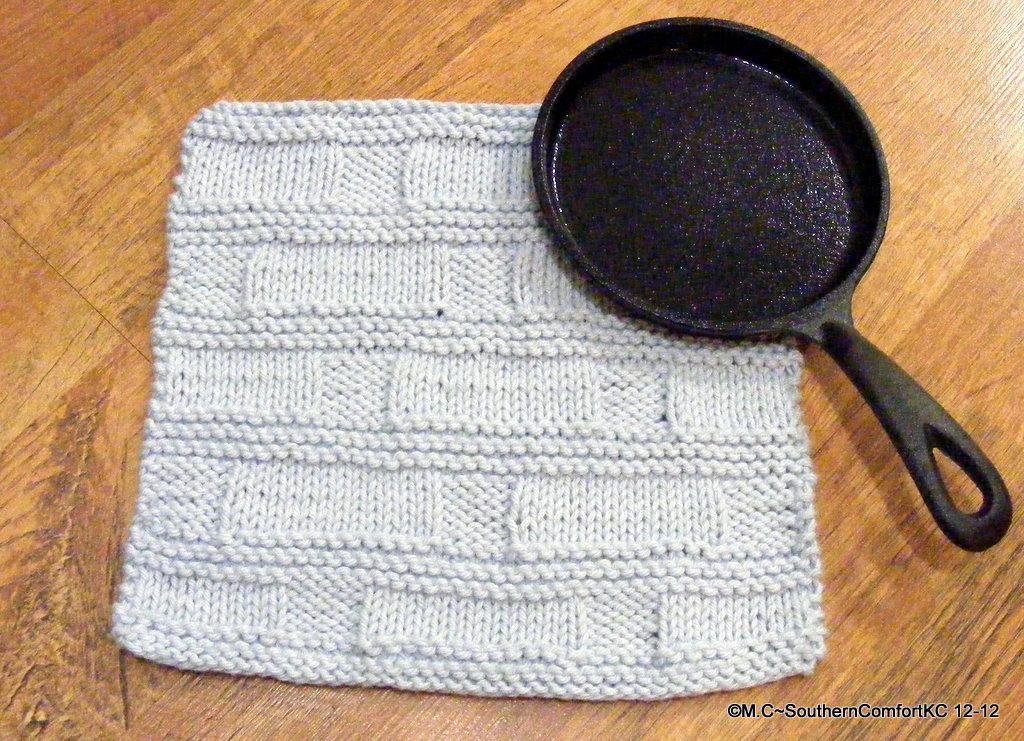 Photo via SouthrnComfrtKC
9. Faded Stones Knit Dishcloth
Use a light-colored yarn if you really want the stone pattern to stand out on this dishcloth! Alternating knits and purls in block patterns across the row is all it takes to achieve the beautiful design. If you're having problems deciding on a color, just choose one that's complementary to your kitchen wall!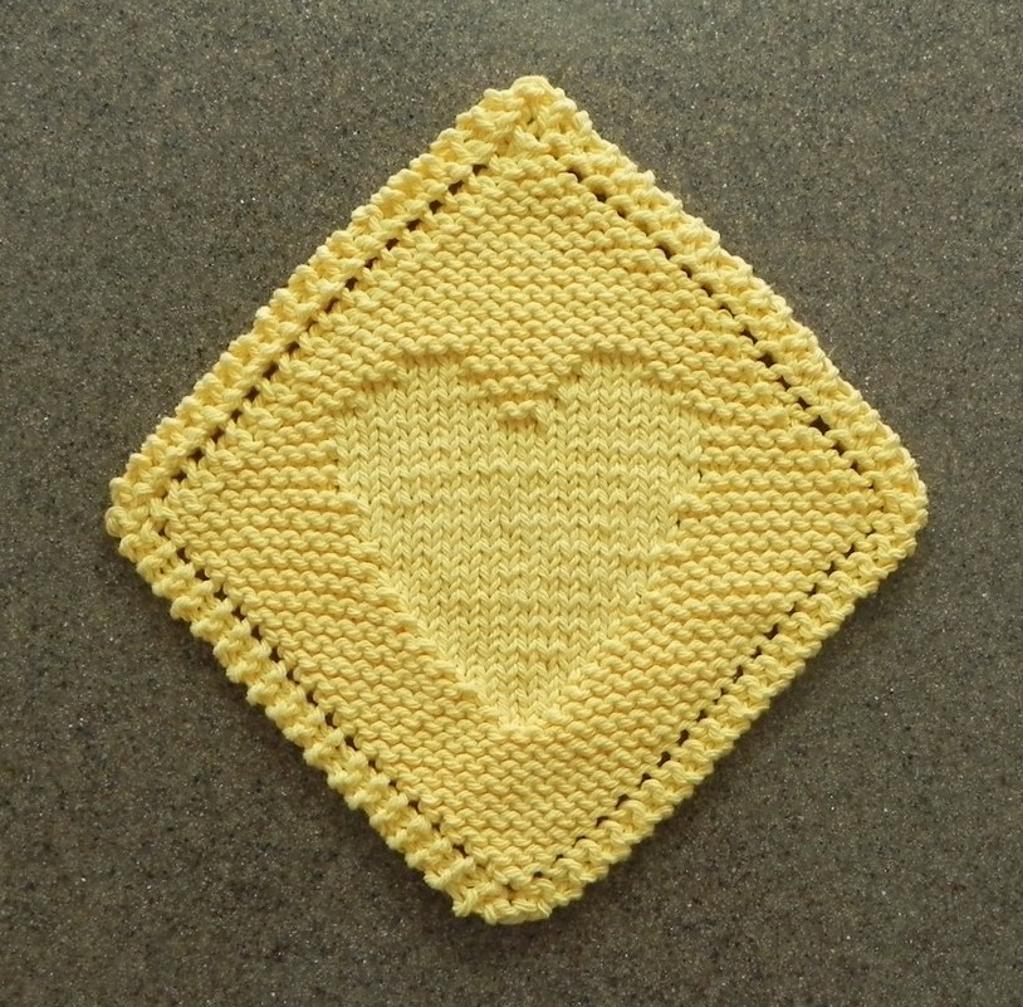 Photo via Aunt Susan
10. Heart Diagonal Dishcloth
This dishcloth changes it up just a little with its diagonal design that requires increases and decreasing. It's great practice for knitters who want to improve their shaping. You'll also get practice with yarn overs when you create the charming border that wraps around the dishcloth.