Knitted cowl patterns offer dozens of options when it comes to design. Whether you like knitted cowl patterns that are round, flat or even mobius, the hardest part about knitting a cowl is choosing a cowl design!
Get inspired by these beautiful knitted cowl patterns from our indie Craftsy designers. Who knows? Maybe you'll even design your own cowl scarf knitting pattern. (We can help with that, too!)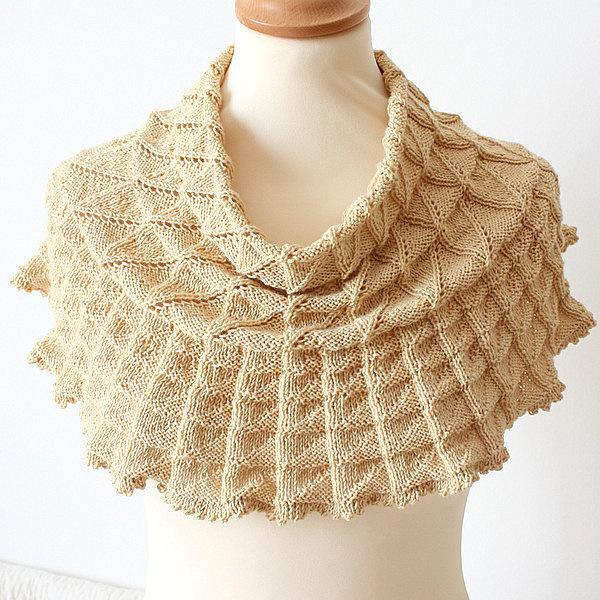 Photo via Craftsy member OasiDellaMaglia
Lace cowl
Show the elegant side of knitted cowl patterns with a fingering-weight yarn that's light yet still cozy. The neutral color of this lace cowl shows off the beautiful stitch definition, so keep that in mind if you're planning to knit a cowl with a stitch you want to show off.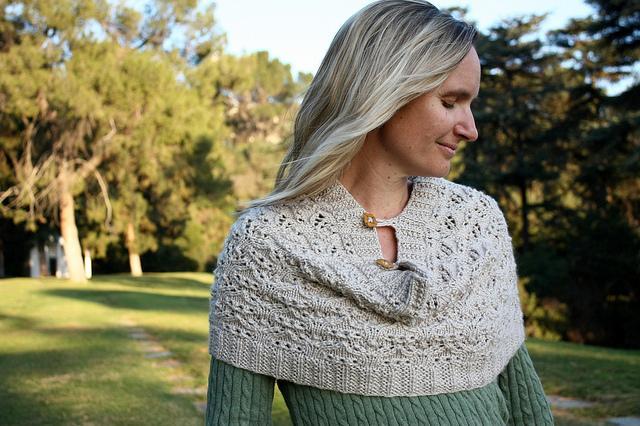 Photo via Craftsy member Mind of Winter
Chalice cowl
Ever notice how cowls can sometimes slide around, especially when they have a larger circumference? This chalice cowl solves that issue with strategically placed buttons that are just as fashionable as they are functional. Not a fan of the buttons? No problem. They're totally optional.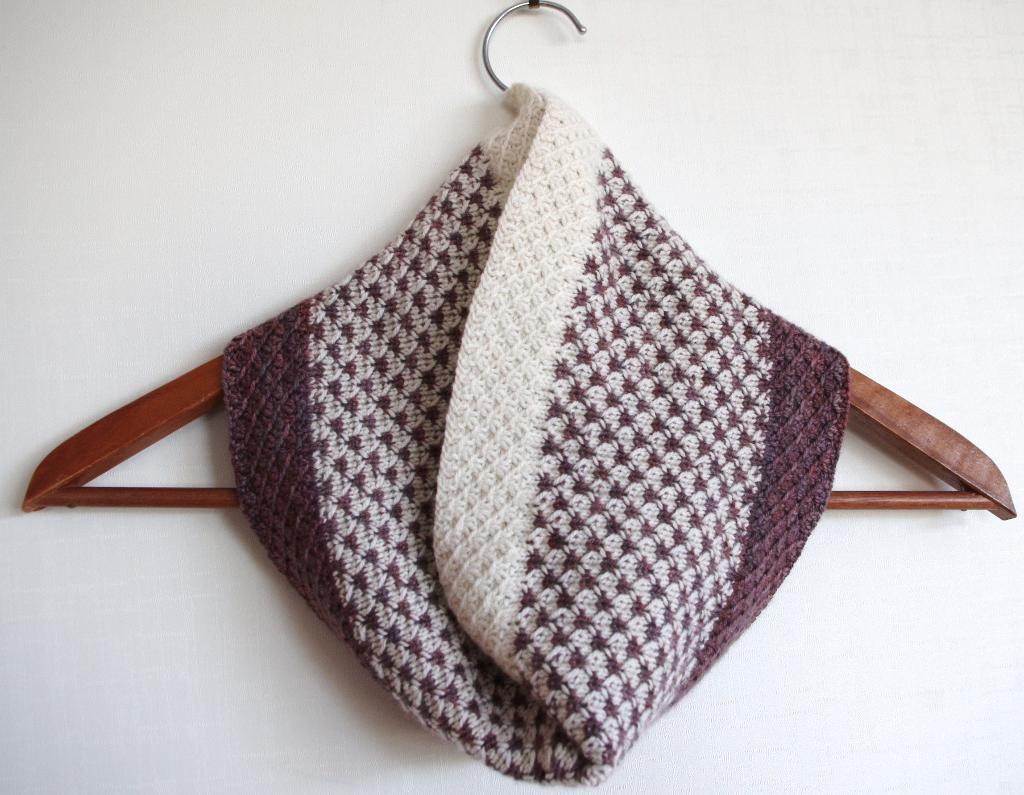 Photo via Craftsy member sashkaRC
Arboles cowl
You can see those slipped stitches at work in this cowl and the color it provides. Using less than 50 grams of each yarn, designer sashkaRC says it's the perfect stash-busting project.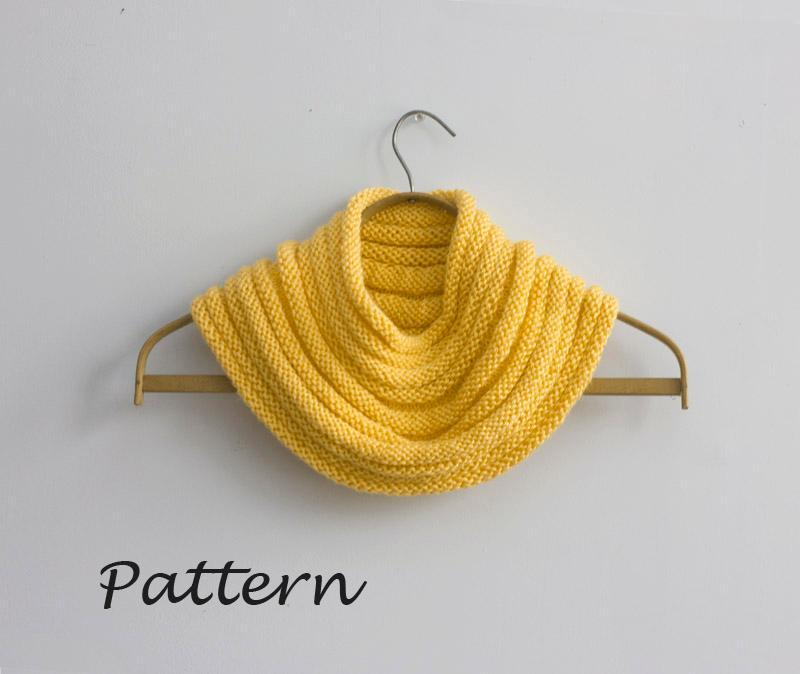 Photo via Craftsy member Black Iris
Fitted cowl
For those of you who like your cowl to stay as close to your skin as possible, try knitting this fitted cowl. Shaped to fit around your neck, this cowl guarantees no cold will creep in. And because the pattern is so simple, you can customize it to be wider or longer depending on your preference.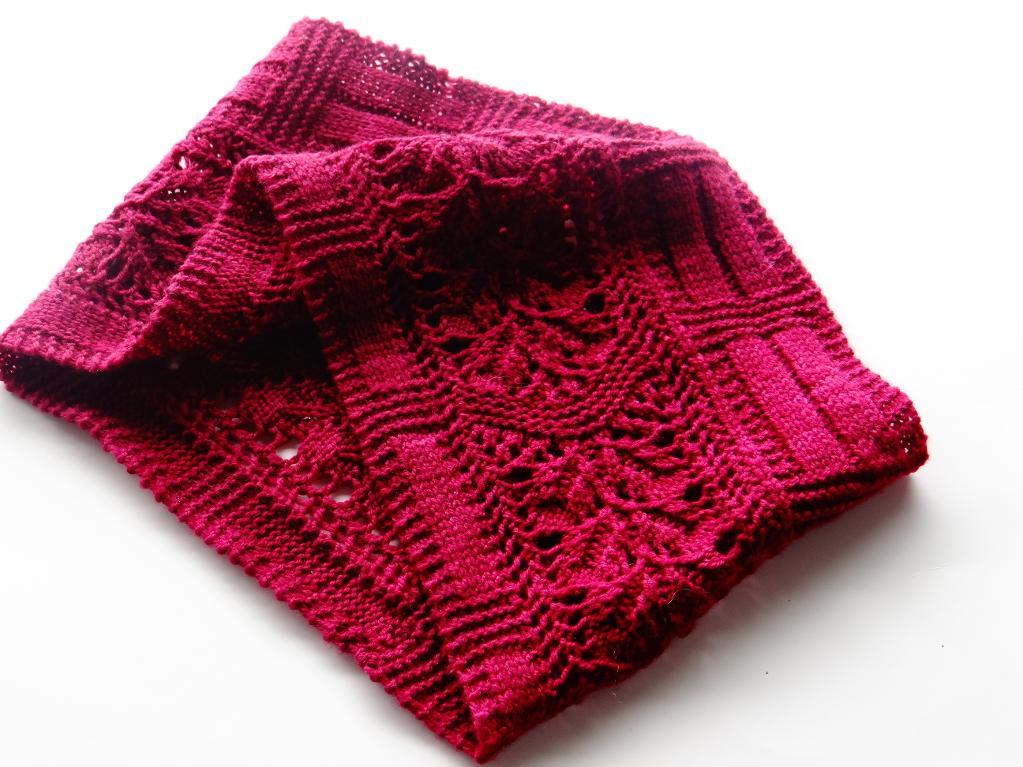 Photo via Craftsy member Galzanne Knits
Leaflet cowl
This cowl scarf knitting pattern is perfect for a beginner who wants to work on lace knitting stitches. It's also a great opportunity to try out a provisional cast on. The lacy, feminine style makes it a good choice to throw on over anything, from a casual tee to your favorite office dress.
Get the Leaflet Cowl pattern.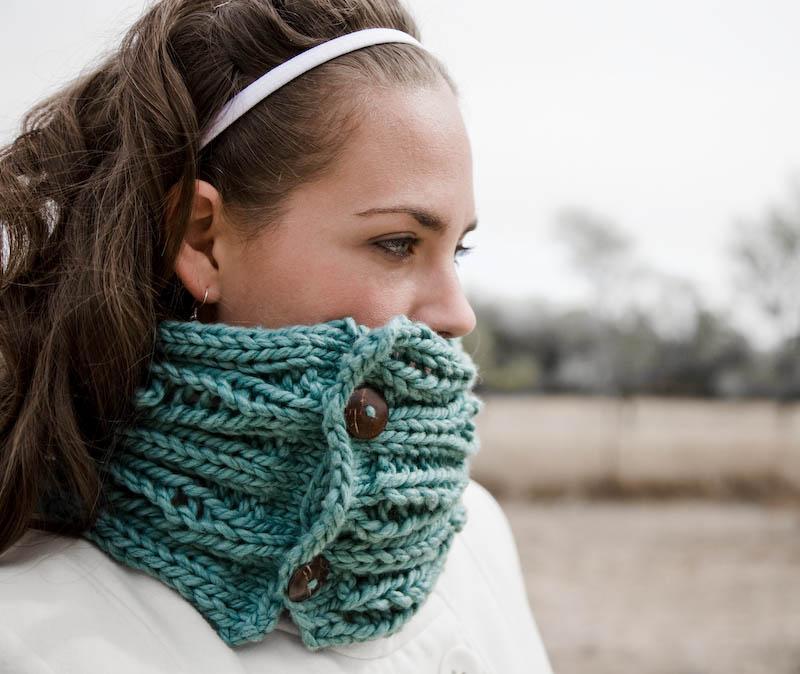 Photo via Craftsy member Woolibear
Holy cowl
As if the name of this cowl — holy cowl — isn't enough to make you smile, check out those buttons! Usually dropped stitches are considered a knitting mistake, but here they're part of the design.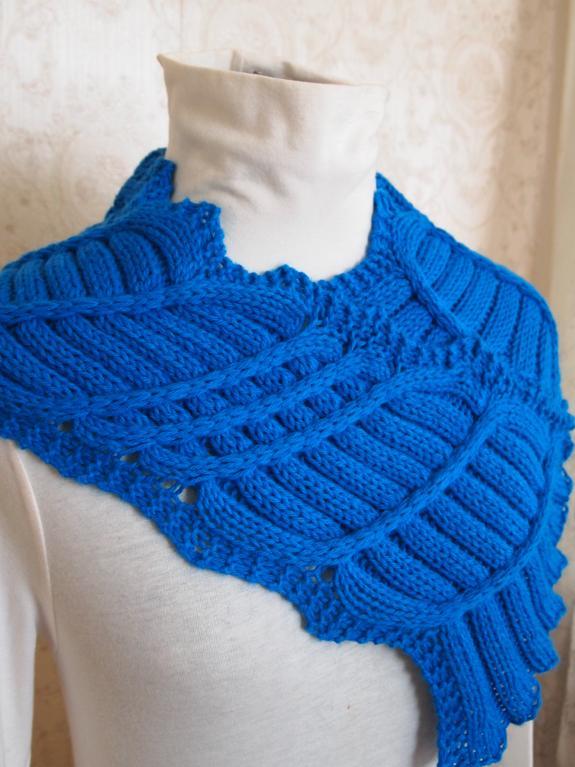 Photo via Craftsy member knitchicgrace
Spokes cowl
This cowl scarf knitting pattern forgoes the usual in-the-round cowl for one that lays beautifully across your body thanks to waves of carefully placed stitches. Even better, it only requires one skein of yarn to complete!

Photo via Craftsy member Azalea820
Raissa cowl
Fringe party! The ends of the stripe rows make the awesome fringe on this cowl, meaning you don't have to weave in any ends. The pattern can also be customized for any weight of yarn. Want a bulkier cowl? Go ahead and use that bulky-weight yarn.
M!–Get the Raissa Cowl pattern.–>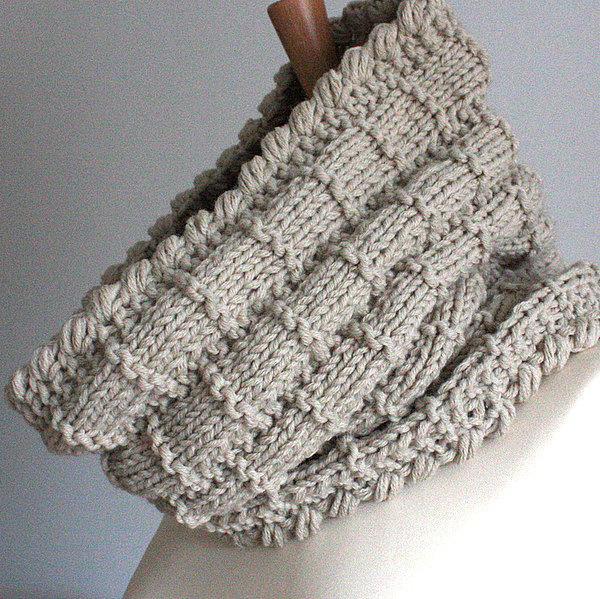 Photo via Craftsy member OasiDellaMaglia
Basket cowl
I can't say no to a beautiful basket stitch. This cowl's stitch is great for both men and women since you have the option to pass on the crochet edging.

Photo via Craftsy member Elena Nodel
Alize cowl
Total cuteness for both the cowl and the model! Practice colorwork and cabling with your leftover yarn. And don't even worry about seaming at the end. This cowl is knit in the round so there's very little finishing.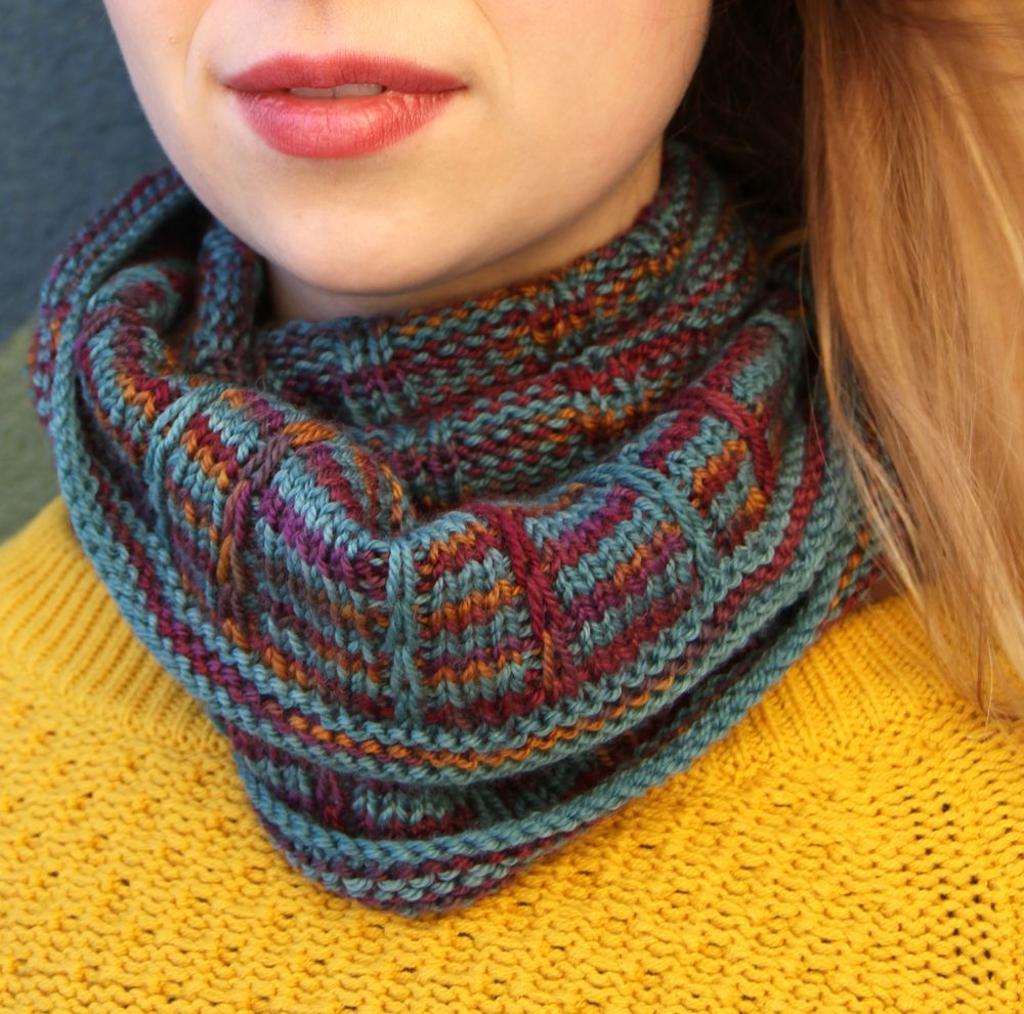 Photo via Craftsy instructor Laura Nelkin
Lapso cowl
Feel ready to design your own cowl scarf knitting pattern? Craftsy newest knitting class, Design Your Own Cowl with Laura Nelkin, is a perfect starting place for beginner pattern designers. Laura will guide you through designing your own cowl, including a design sheet to keep track of your design choices. Whether your cowl is round, mobius or flat, Laura's got you covered.
The class also includes three of Laura's own beautiful cowl patterns to inspire you, including the lovely Lapso Cowl seen above!
Get more info on the Lapso Cowl.
What kind of cowls are your favorite to knit and wear?