Knitted coasters are your secret weapon for adding color and texture to your decor while providing something functional to protect your table, coffee table and other surfaces. They're also your secret weapon to busting that overflowing yarn stash!
I sprinkle knitted coasters on the coffee table, dining room table and even side tables. Not only do they encourage guests to plop their drinks on a protected surface, but they also add a hint of color to an otherwise dull space.
Dig into that stash and put together a color palette for one of these fun knitted coasters.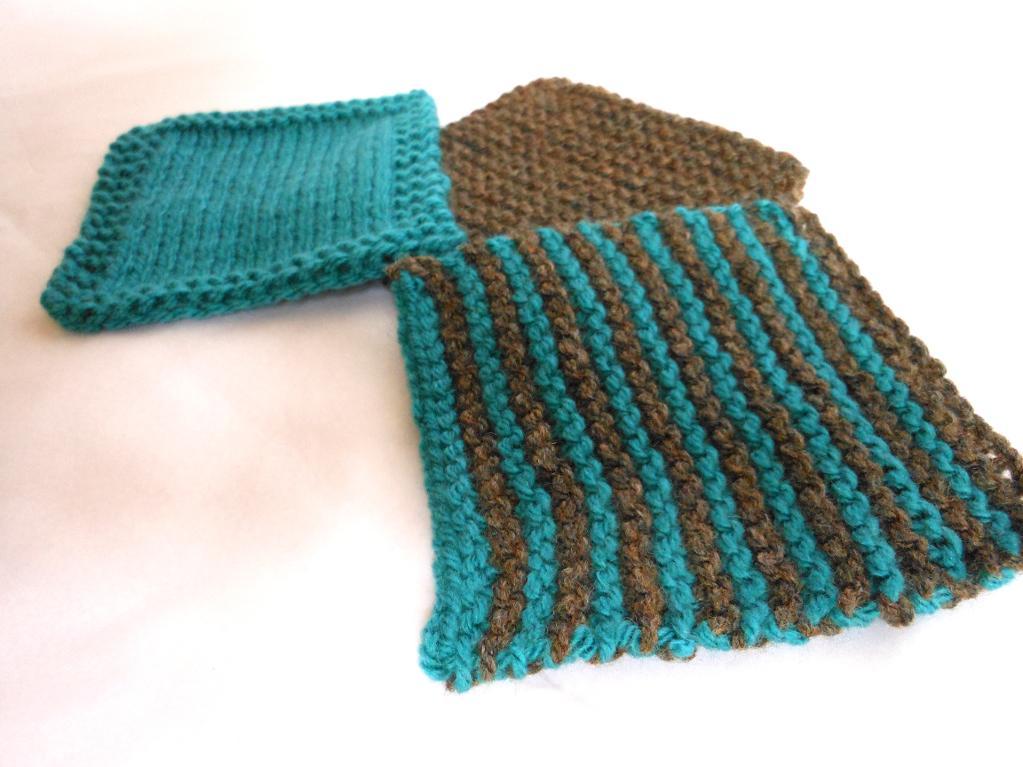 Photo via Bluprint member Emma Sadler
1. Cup Coasters and Mug Hugs
It doesn't get any easier than this! If you want to stitch colorful coasters in a snap, this FREE pattern is for you. There are a couple of basic stitches to choose from, including garter stitch. The most difficult skill you'll need is changing yarn colors — and that part is totally optional. There's also a pattern included for mug cozies that you can knit to match the coasters.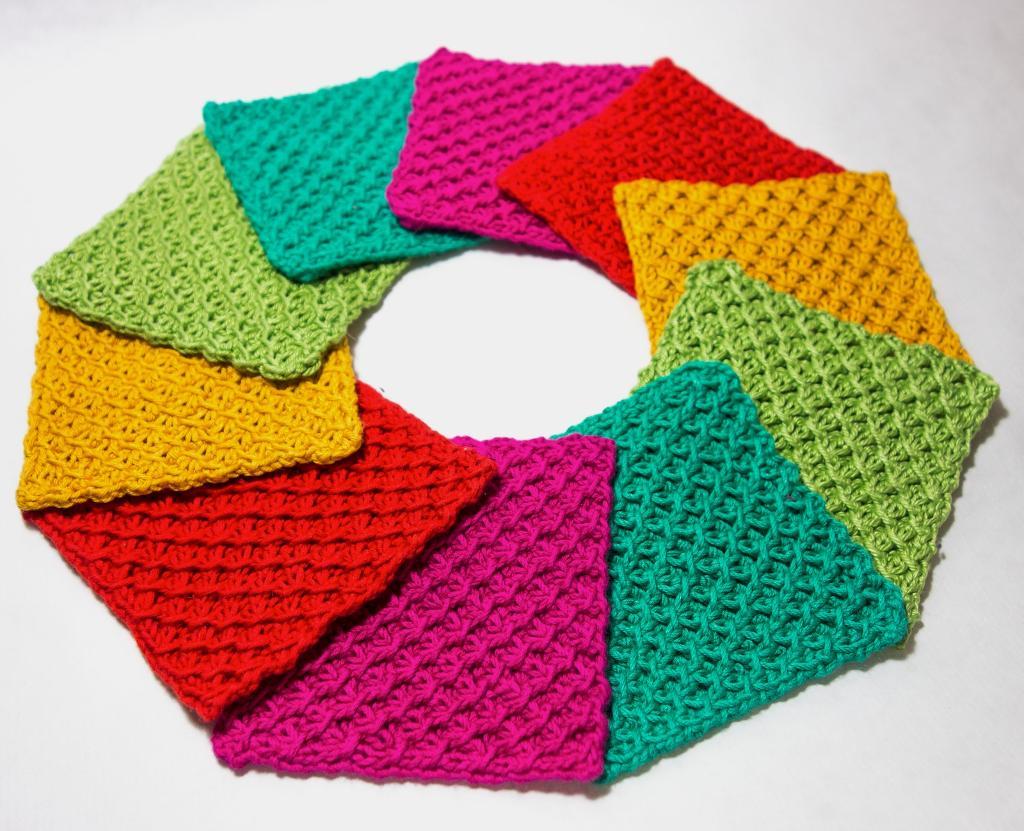 Photo via Bluprint member anna_rave
2. Rainbow Coasters
This pattern has a pretty, textured stitch that's an option for knitters who want a stitch that's repetitive yet interesting. They're reversible, so you don't have to be too careful about how you place them. The designer suggests stitching them with 100 percent cotton so that they stand up to a lot of wear and are easy to care for when you accidentally spill something on them.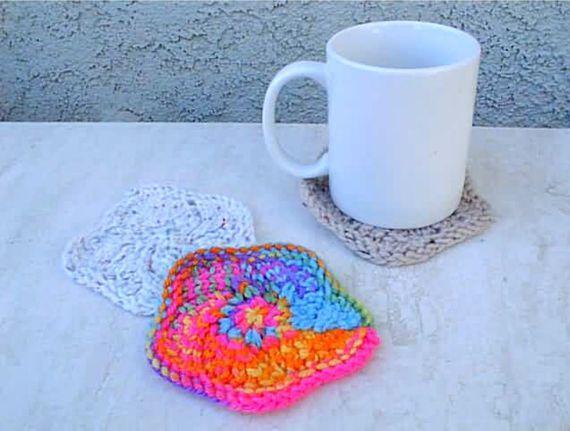 Photo via Bluprint member Frugal Knitting Haus
3. Scalloped Coasters
Skip the plain, square-shaped coasters and instead add some pretty scallops to make the edges more decorative. These look beautiful knitted in both solid and variegated colors, so pull a palette from your scraps. I love designer Frugal Knitting Haus's suggestion of knitting these as gifts for coffee and tea-loving co-workers!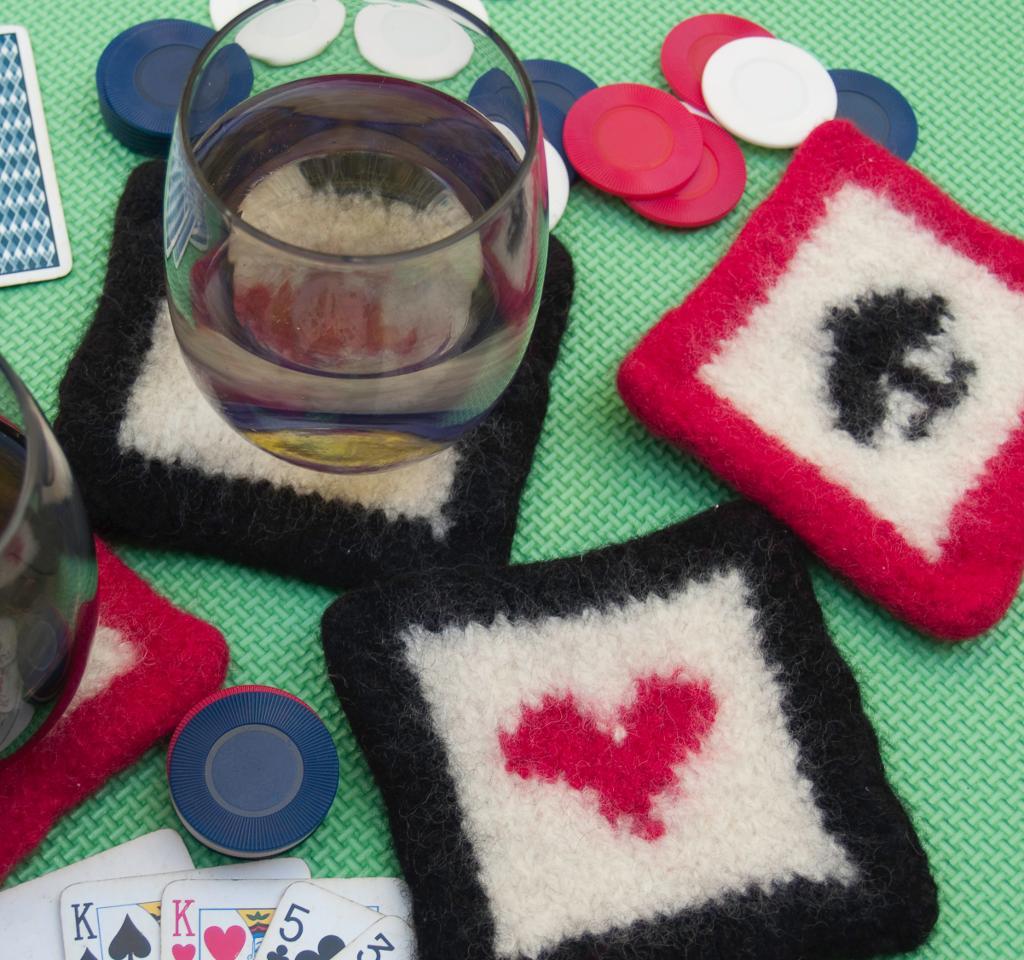 Photo via Bluprint member jenniferlori
4. Felted Poker Coasters
These coasters have an extra step after you finish stitching. You can either felt them by hand or with a washing machine to make them extra fuzzy and durable. Never felted before? We've got you covered. Check out this felting how-to where you can see before and after photos to get a better idea of what the finished project will look like.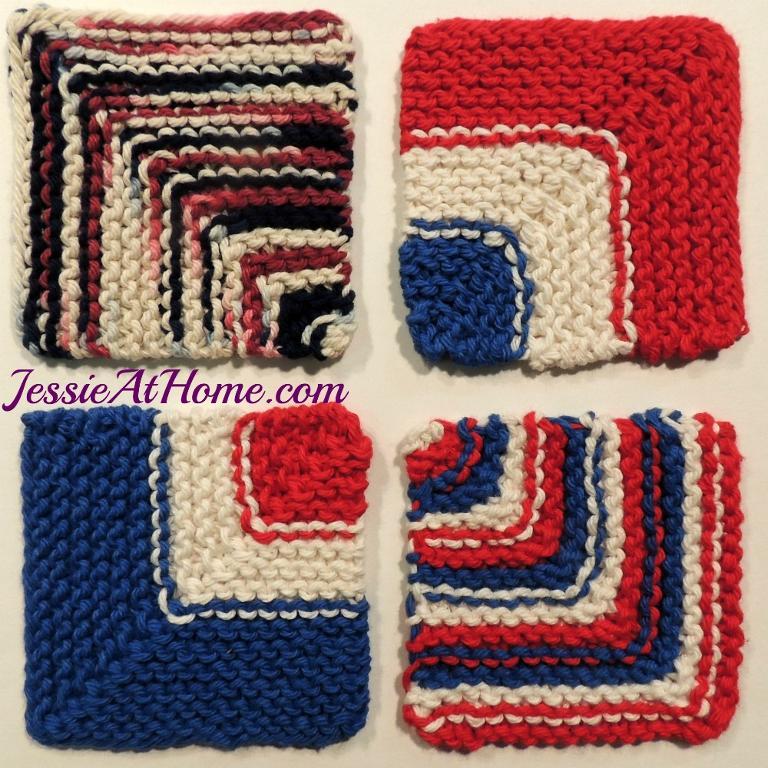 Photo via Bluprint member JessieAtHome
5. Evens and Odds Mitered Coasters
This FREE pattern shows you two ways to stitch these cool mitered coasters. The designer has worked up samples to show you different ways to use color for the coasters, including using a variegated yarn. Lion Brand Kitchen Cotton Yarn was used to stitch these, and the washable yarn comes in several different colors, so you'll never run out of color combos.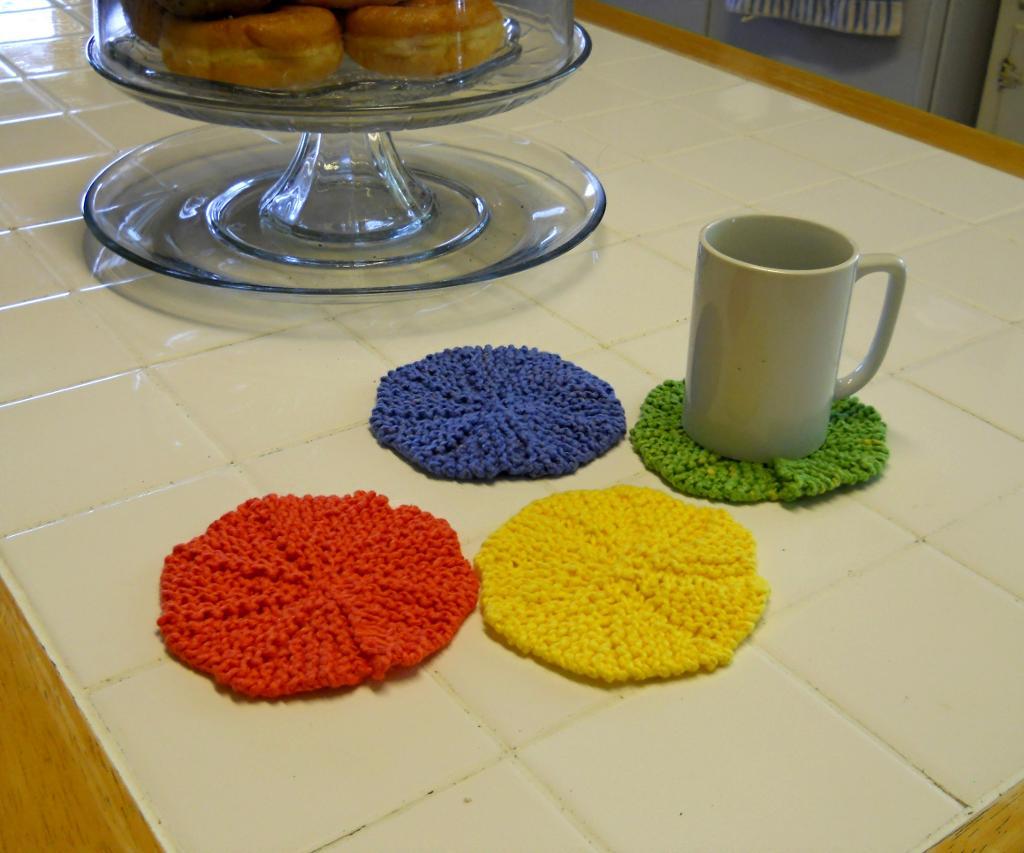 Photo via Bluprint member Tilly Perry
6. Citrus Colored Coasters
Here's another fun-shaped coaster for anyone who's looking for a departure from squares. You should be familiar with short rows to complete these; if you're not, check out Bluprint's free mini-class, Short Rows with Carol Feller to learn the different types of short rows and see how they're stitched.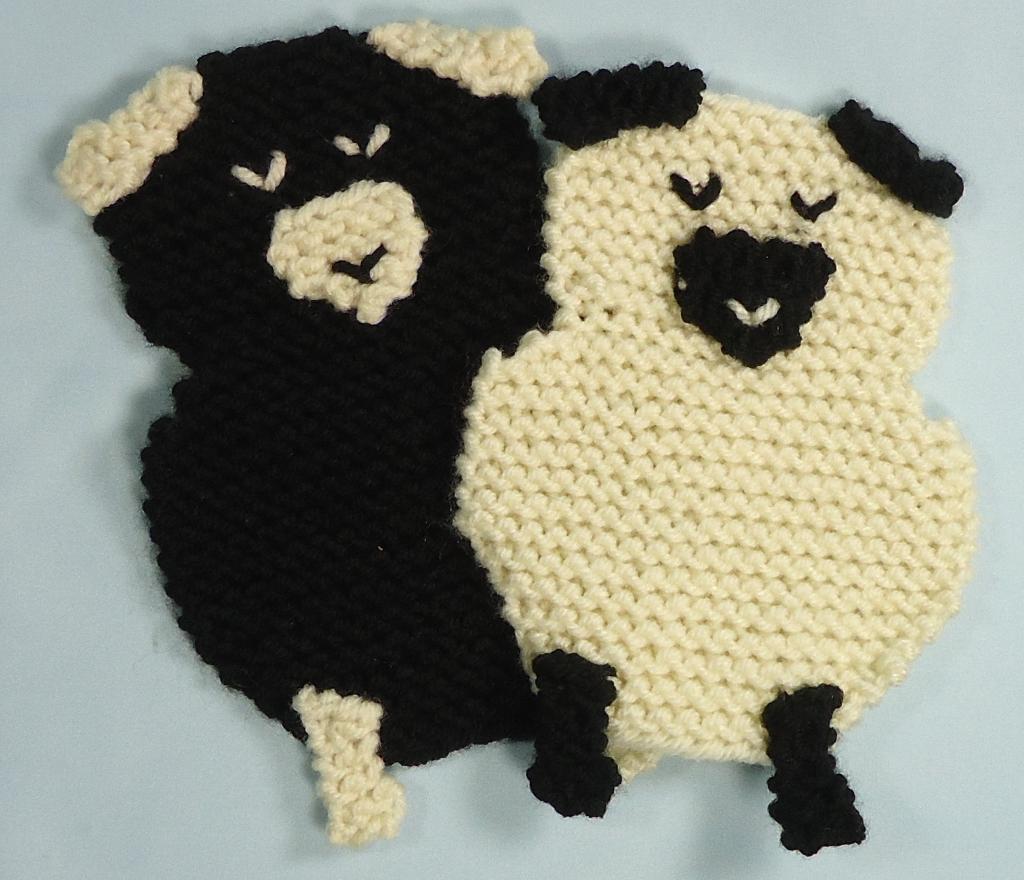 Photo via Bluprint member Frugal Knitting Haus
7. Sheep Coasters
What better coaster for a knitter to have than one shaped like a sheep? Their head will poke out from the back of the drink, making sure they're seen even when they're on duty. You can even make them in crazy colors if you'd like.
Master Short Rows!
Stitch knits into shape with four short row methods. Learn them all in this FREE online video course.Enroll FREE Now »