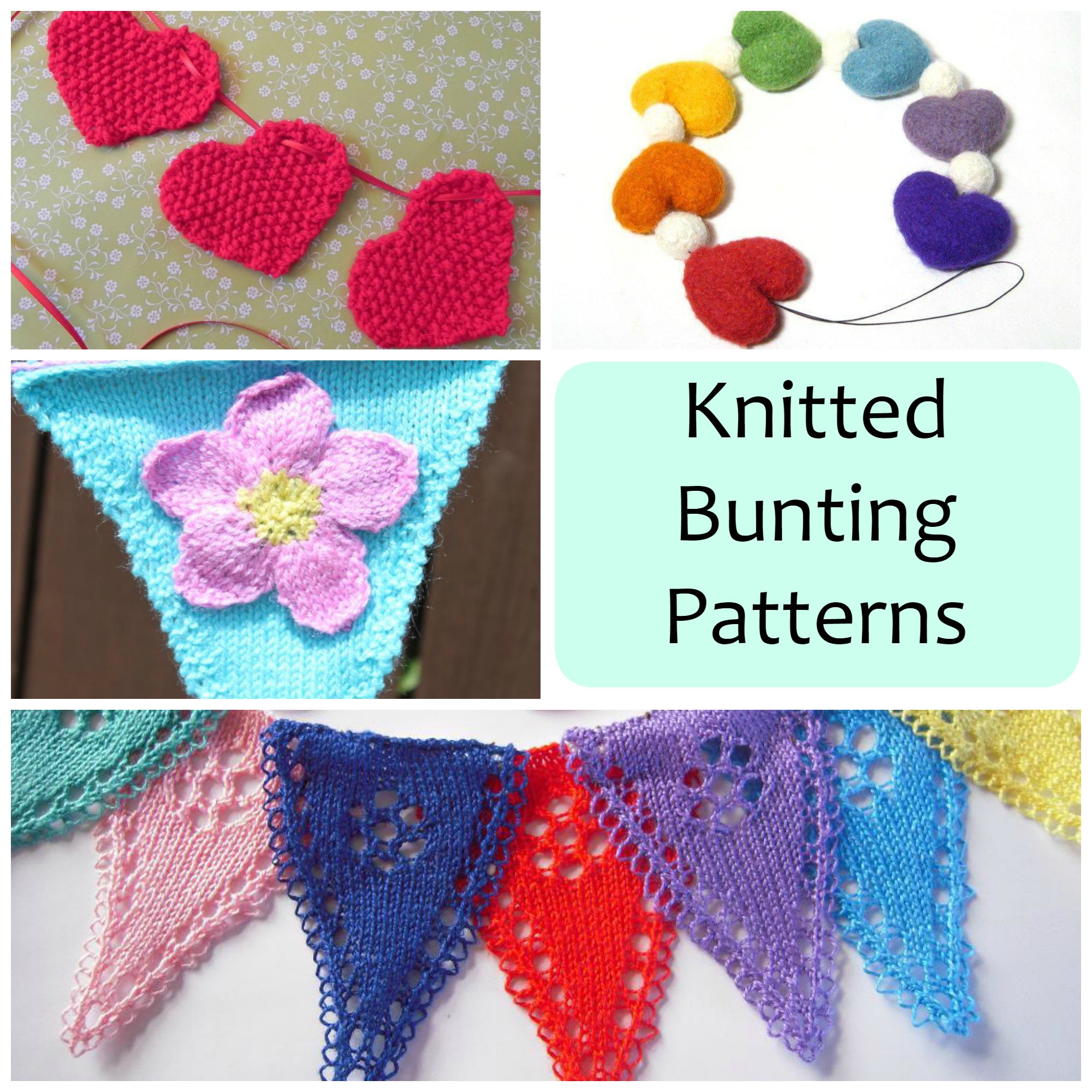 Knitted bunting is most famous as birthday party decor, but I'm a fan of using it anywhere that calls for a bright, beautiful decoration.
There are plenty of other advantages to knitted bunting. Since most bunting is triangular, the patterns are great for practicing your increases and decreases. It's also inexpensive to stitch if you plan the knitted bunting according to what's in your stash.
Pick a party — or just a blank wall — that needs some special decor and start stitching one of these knitted bunting patterns.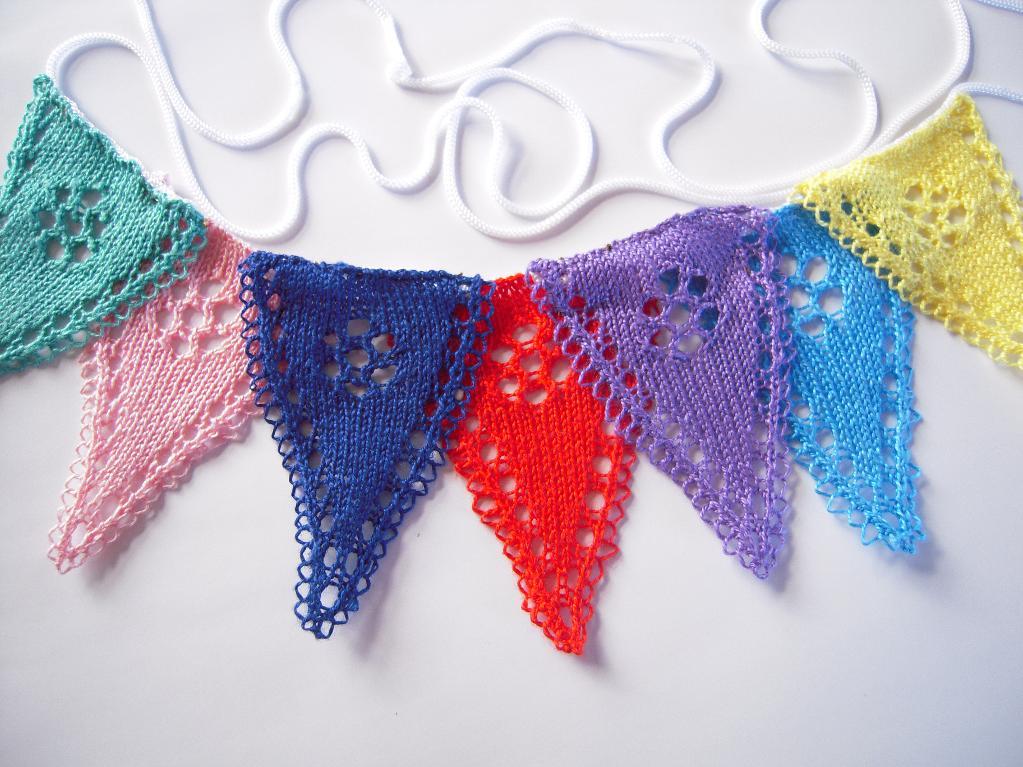 Photo via Craftsy member tayop
1. Bunting
No need to brainstorm the different ways you can use this pattern. Designer tayop's friends have already used it for everything from wedding decor to baby showers and decorating a kid's bedroom. I love the idea of knitting it and then recycling it for different occasions. You can even vary the weight of yarn to make the bunting larger or smaller.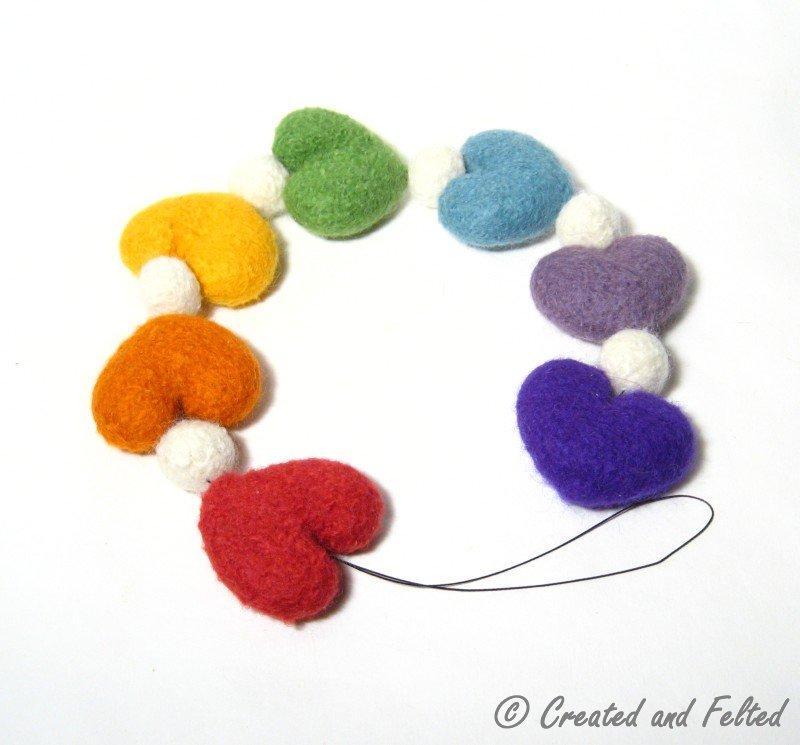 Photo via Craftsy member Claire Fairall
2. Felt Heart Garland
These cute hearts are knit in one piece, so you don't have to deal with too many seams after you finish. They are stuffed before you go through the felting process, creating a sturdy decoration. If you've never felted before, you can read more about the felting process here.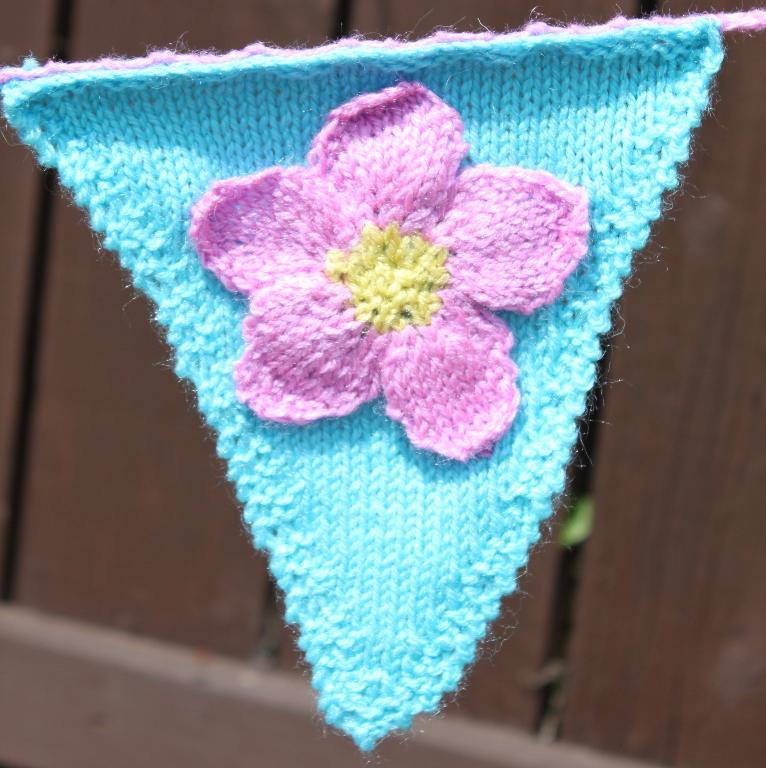 Photo via Craftsy member Garden Knits
3. Flora Bunting Garland
Even though I don't have a flower garden, this bunting makes me want to have a garden party. The flowers on the bunting are totally optional; you can knit them plain or add another embellishment of your choice, like embroidery.
Photo via Craftsy member OXKNIT
4. No Sew Bunting for Madagascar
I loathe seaming, so when I read "no sew," I knew this was the bunting for me! Indeed, the bunting is stitched in one piece. Use a self-striping yarn, as seen here, or just keep adding on oddments from your stash in different colors. Designer OXKNIT used previous proceeds from this pattern for a voluntary trip to Madagascar to improve sanitation; current proceeds will go towards the next overseas volunteer project.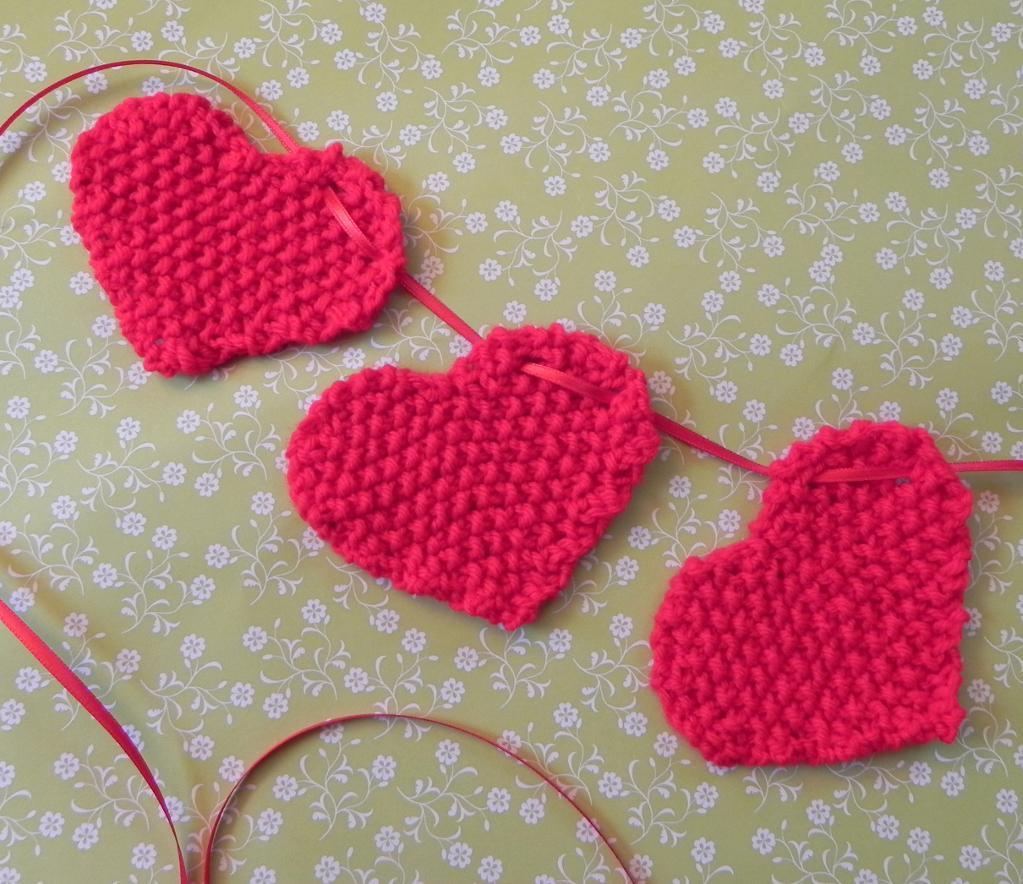 Photo via Craftsy member MadameSegneri
5. Little Hearts Garland
You might think of Valentine's Day when you see this garland, but hearts are more versatile than you think. Knit them up in more than just pink and red so that they can become year-round decor for any room in the house, including a kid's room or nursery.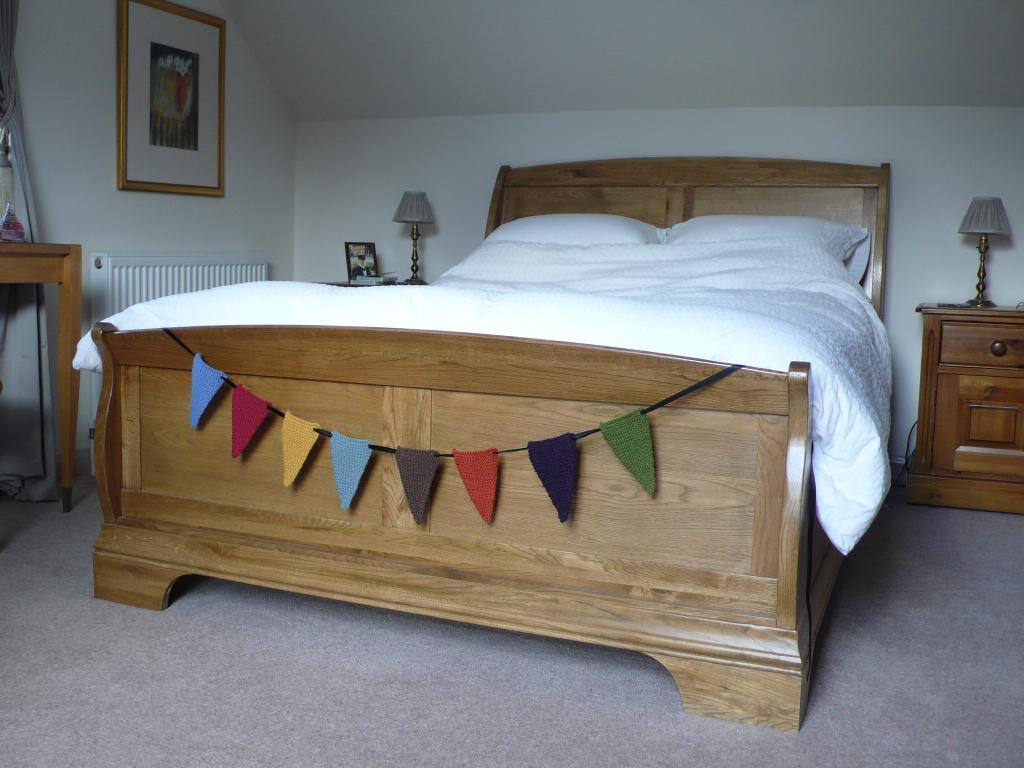 Photo via Craftsy member Stella Ackroyd
6. Knitted Party Bunting
Designer Stella Ackroyd created this bunting for her daughter's 21st birthday party, and she's still finding uses for it even after the celebration. I love how she strung it at the foot of the bed, as seen here. It would also look nice on a blank wall or door that needs some extra color.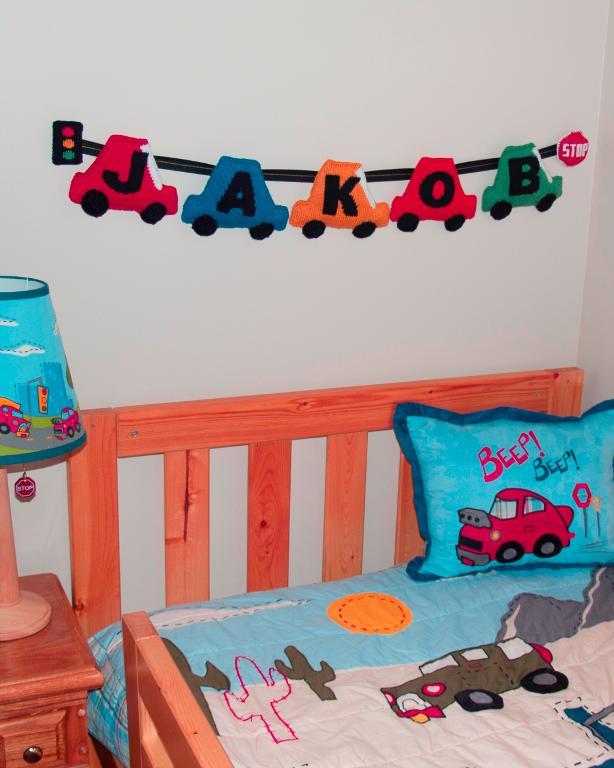 Photo via Craftsy member jenniferlori
7. My First Personalized Pennants: Cars
Any car-loving kid would go crazy over this decoration. Take a look at the pattern's additional photos and you'll see that each individual car can even be turned into a cool stuffed toy. Customize it to spell out your kiddo's name or leave the cars blank.
Where would you hang your knitted bunting? I'm thinking about stringing it along a stair banister!