Did you know that there are over 9,000 species of birds in the world? From ostriches (the largest birds, who also have the fastest running speed!) to hummingbirds (the smallest birds, who can also fly backward!), these feathered creatures are absolutely fascinating. No wonder they tend to inspire artists, makers, and, yes, knitting designers.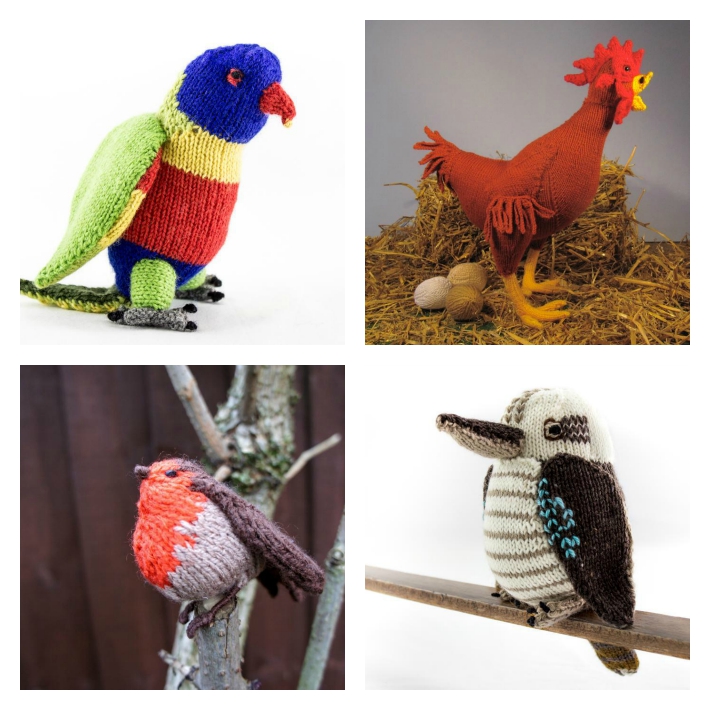 Here are six avian patterns for your knitting pleasure — and a few ornithology lessons along the way! Five of the patterns are 3-D objects that can be used as decor or toys, and the sixth is a wearable accessory. Depending on the yarn and the colors you choose, you will be able to give your knitted birds a distinct personality. Using only small amounts of yarn (for the most part), these are great projects for your skein and hank leftovers. Many of the patterns use colorwork methods as well as increases and decreases — really good projects for advanced beginners, intermediate knitters and experts alike.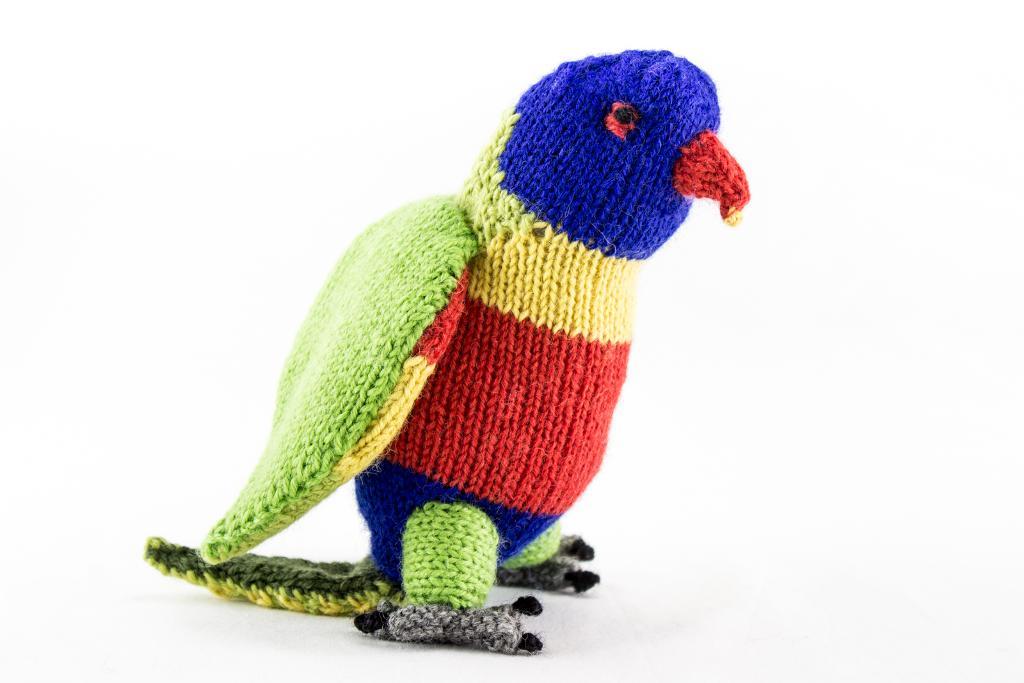 Photo via Craftsy member Alma Mahler
1. Rainbow Lorikeet
Created by a Sydney-based designer, the Rainbow Lorikeet pattern is a tribute to these very colorful birds, flocks of which can be found all along the Eastern seaboard of Australia. At 11 inches tall from head to tail, this design is quite lifelike and very, very charming. Did you know that the Rainbow Lorikeet likes to harvest nectar and pollen but also consumes seeds, fruits and even insects?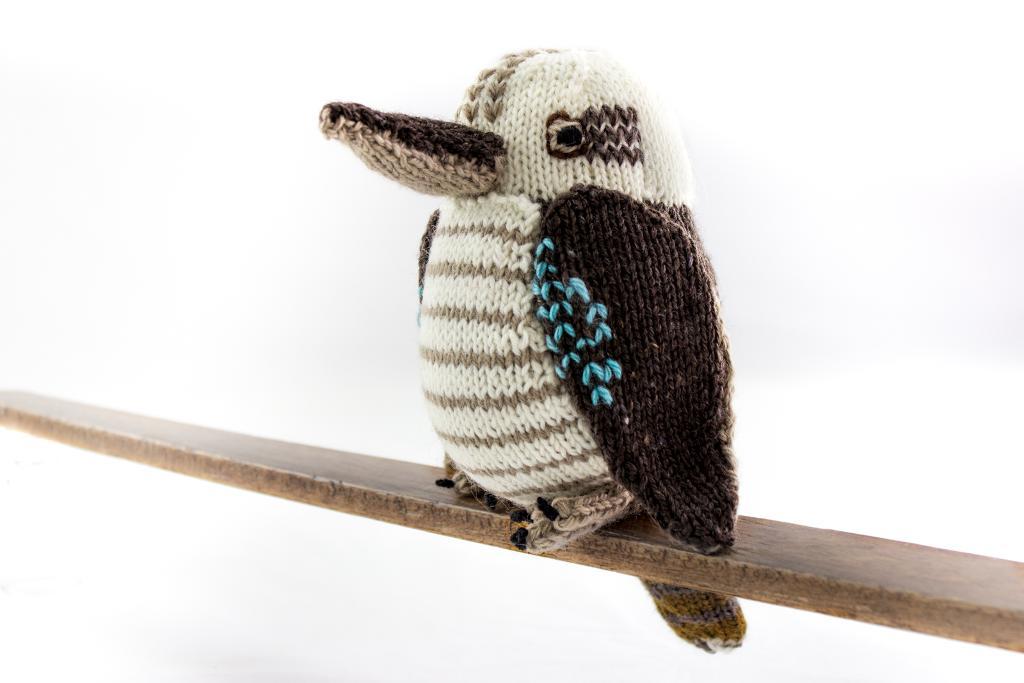 Photo via Craftsy member Alma Mahler
2. Australian Kookaburra
From the same talented designer comes another bird native to Australia — the Kookaburra. Famous for its distinctive laughter-like sounds, these birds are bold and very social. They are known not only to accept treats from people's hands but also for stealing meat from open barbecues!  In the wild, Kookaburras eat insects, worms and crustaceans, as well as frogs and small mammals. The knitted Kookaburra, stitched out of soft, naturally-colored yarn, perches innocently and looks deceptively harmless.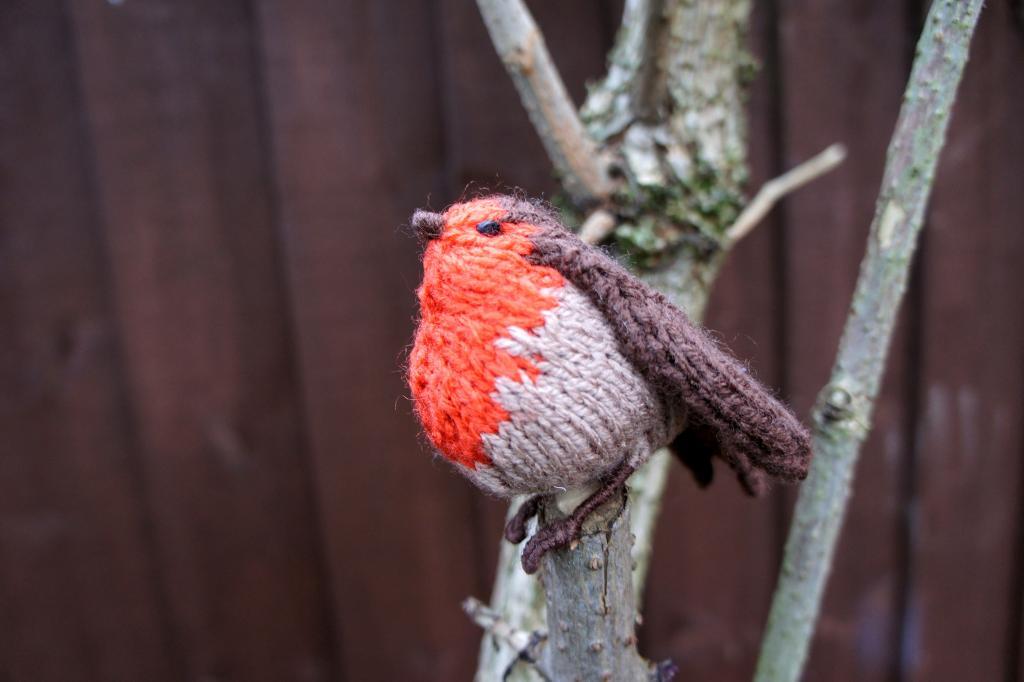 Photo via Craftsy member ChickColors
3. Christmas Robin Bird
Hailing from another part of the world, the Christmas Robin Bird pattern is from a U.K.-based designer. The beautiful red-breasted robin is known for its mellifluous musical song, often heard year-round. Using small amounts of just three colors, this pattern is a diminutive project that's a very quick knit.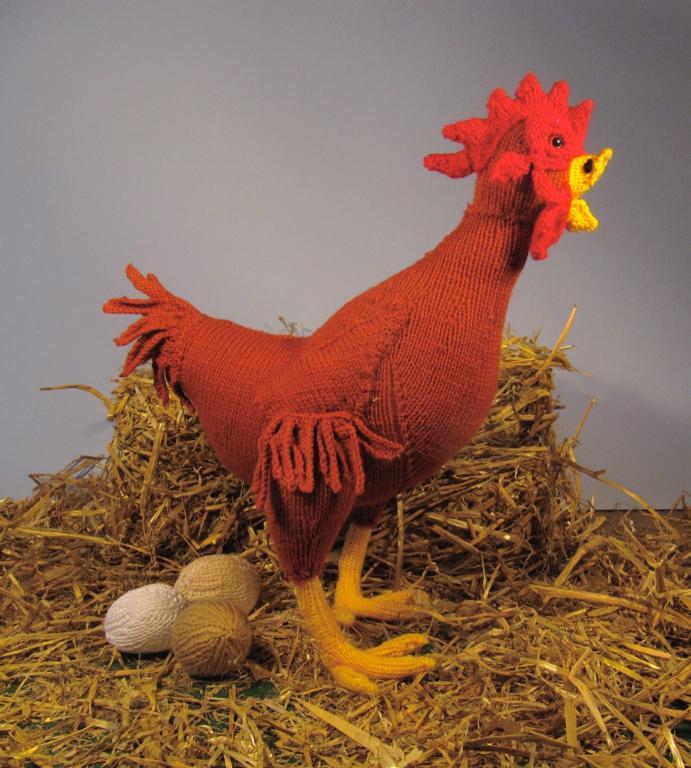 Photo via Craftsy member madmonkeyknits
4. Hattie Hen Toy Chicken
Representing domesticated birds in this roundup is Hattie, the very regal and striking hen. Hattie is tall and will need quite a bit more yarn than some of the other birds from the flock above. Optionally, you can knit the chicken and the eggs — instructions are provided. Curiously, did you know that the chicken was the first bird to have its genome sequenced, in 2004?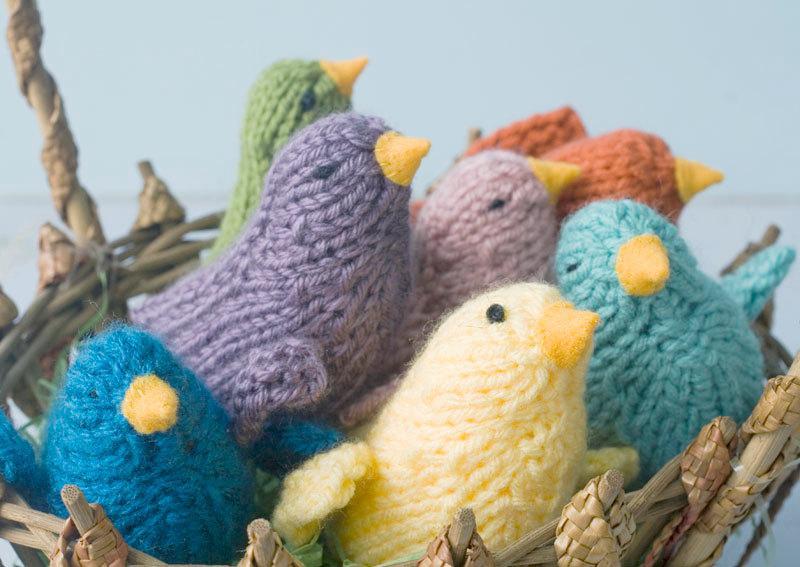 Photo via Craftsy member Black Iris
5. Knitting Pattern for Toy Bird Ornament
Totally sweet and simple enough to try out with children or new knitters, these petite birdies are perfect for using up your stash. They have a variety of uses — from toys to stocking stuffers.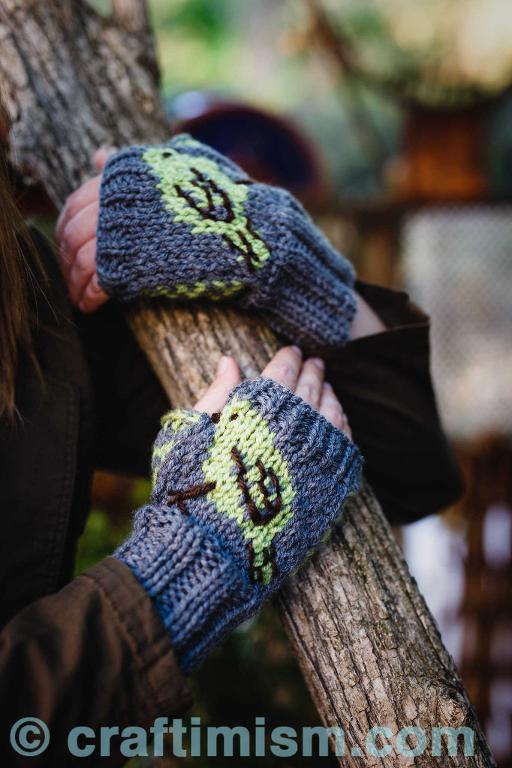 Photo via Craftsy member Craftimism
6. Bird Patterned Fingerless Mitts
Go ahead, put a bird on it — why not? These charming and very simple-in-construction mitts feature a bird motif inspired by the Hawaiian Honeycreeper.