Two years ago one of my girlfriends and I took our first trip Europe. We lost our tour group at the Colosseum in Rome, ate gelato in Florence, sunbathed in the south of France, shopped in Barcelona and saw the Eiffel Tower in the rain. It was a dream come true. And although the dream had been a long time in the making with check-lists for planning, the one item I wished someone had told me to pack was a knit shawl.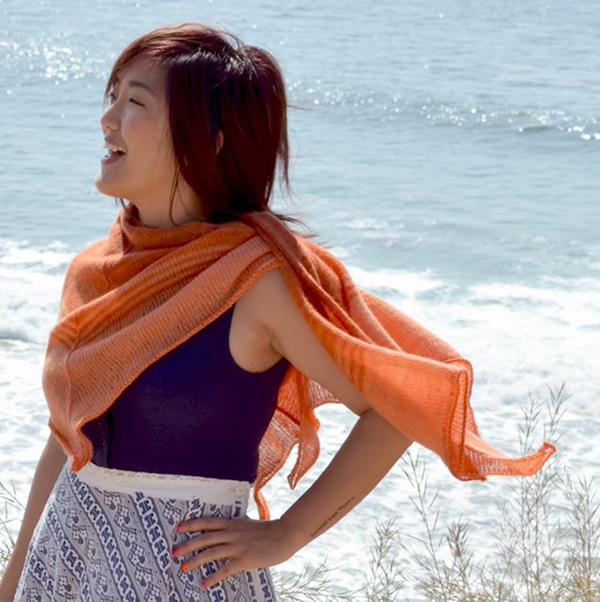 Octo Shawl via Bluprint member Ruby Submarine
The 5 reasons why a knit shawl is a lady's travel essential.
Whether you're planning a trip to the other side of the world, or a weekend trip up the coast, a shawl is one of the smartest items you can pack. This simple knit accessory doesn't take up much room in a suitcase, and what space it does take up, it makes up for it in it's versatility.
1. Blocking the elements.
So many times I have wished I had something to throw across myself to keep the chill off my shoulders while on an airplane. If it's not cool air bothering me, it's the hot sun beating on my legs. A shawl is a simple solution for whatever cool or sunny elements may be making you uncomfortable.
2. Dress code
Many of the churches and cathedrals in Europe won't allow visitors inside who are sporting bare shoulders or skirts above the knees. Don't miss out on seeing the artistry, craftsmanship and beauty of a church all because you packed for the 90 degree weather and not the inside of a church. A lightweight shawl can be thrown around your shoulders to enter the church and tied to the handle of your purse upon exiting.
Pallas Athene Shawl via Bluprint member MissAnthropy
3. Adding variety to your wardrobe
If I could travel without luggage, I would happily do so. When you're spending weeks hopping from one town to the next and have limited access to laundry facilities, the best thing one can do is pack lightly. That means wearing clothes multiple times and putting to use some clever mixing and matching skills. Simply wrap a shawl around your neck then add a jacket, and the dress you wore on the first day of your trip transforms into an entirely new outfit!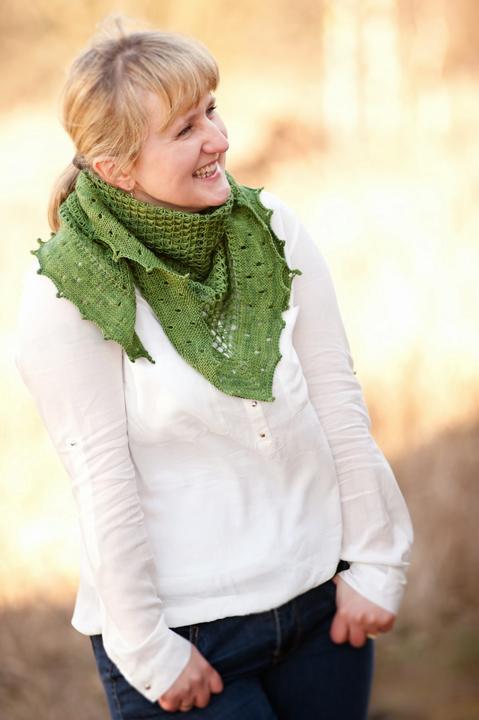 Evaporate via Bluprint member Lete's Knits
4. A jewelry alternative
Just a few days into our trip, my friend's camera and phone were stolen from her purse. No matter how hard one tries, it can be pretty difficult to blend in and not look like a tourist when travelling. Your camera, map and blank look as you try to read the instructions to buy a metro ticket all put a red bull's eyes on your back, identifying you as someone not really paying attention to all surroundings. I travel with very little jewelry for fear of theft and lost luggage. But that doesn't stop me from wanting to have accessories for dressing up for a nice dinner or show. A shawl can easily dress up a simple outfit where jewelry may be lacking.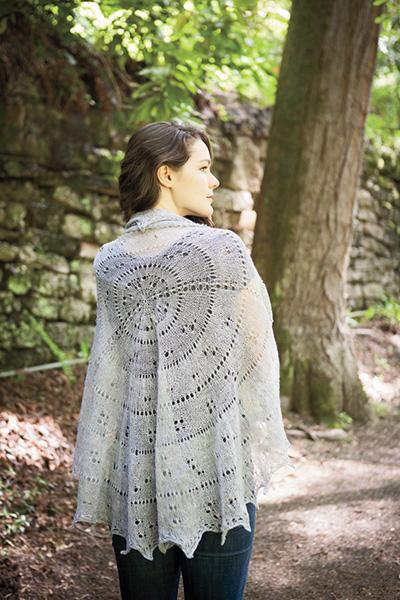 Elemental: Colors of Metal via Bluprint member theyarrrnpirate
5. An instant bag
I love shopping the markets when I travel. Experiencing the fresh tastes as I walk down the street makes me feel like a local. Armed with a shawl, I can instantly create a bag to carry whatever delicacies I may unexpectedly come across. Simply tie the opposite corners of the shawl together and you'll be ready to shop.
How to select the right scarf for travel
1. Square, rectangle, circle and triangle will all work well. Consider how you will most likely be using the shawl to determine the best shape for you. I recommend not using a scarf larger that 44 inches wide. This size is a happy medium, being large enough to cover well, but not so large it becomes cumbersome to carry.
2. A fingering weight wool yarn is a great choice for a travel scarf. It will drape nicely, tie well, be light-weight and keep you warm.
3. Select a neutral color that will compliment most of the clothing you pack.
4. Shop the Bluprint collection of knit shawl kits! The perfectly paired patterns & yarn mean less time buying supplies and more time planning your next trip!