Rising temperatures mean it's time to turn to more summer-friendly knitting projects. Most of us knit accessories in summer, since finding a warm-weather garment can be a challenge. But have you considered a knit tank top pattern?
Knit tank tops don't require much yarn, and many of them have open, lacy stitches that you can complete in just one day by the pool. They're versatile, too; pair them with jeans or with your favorite skirt.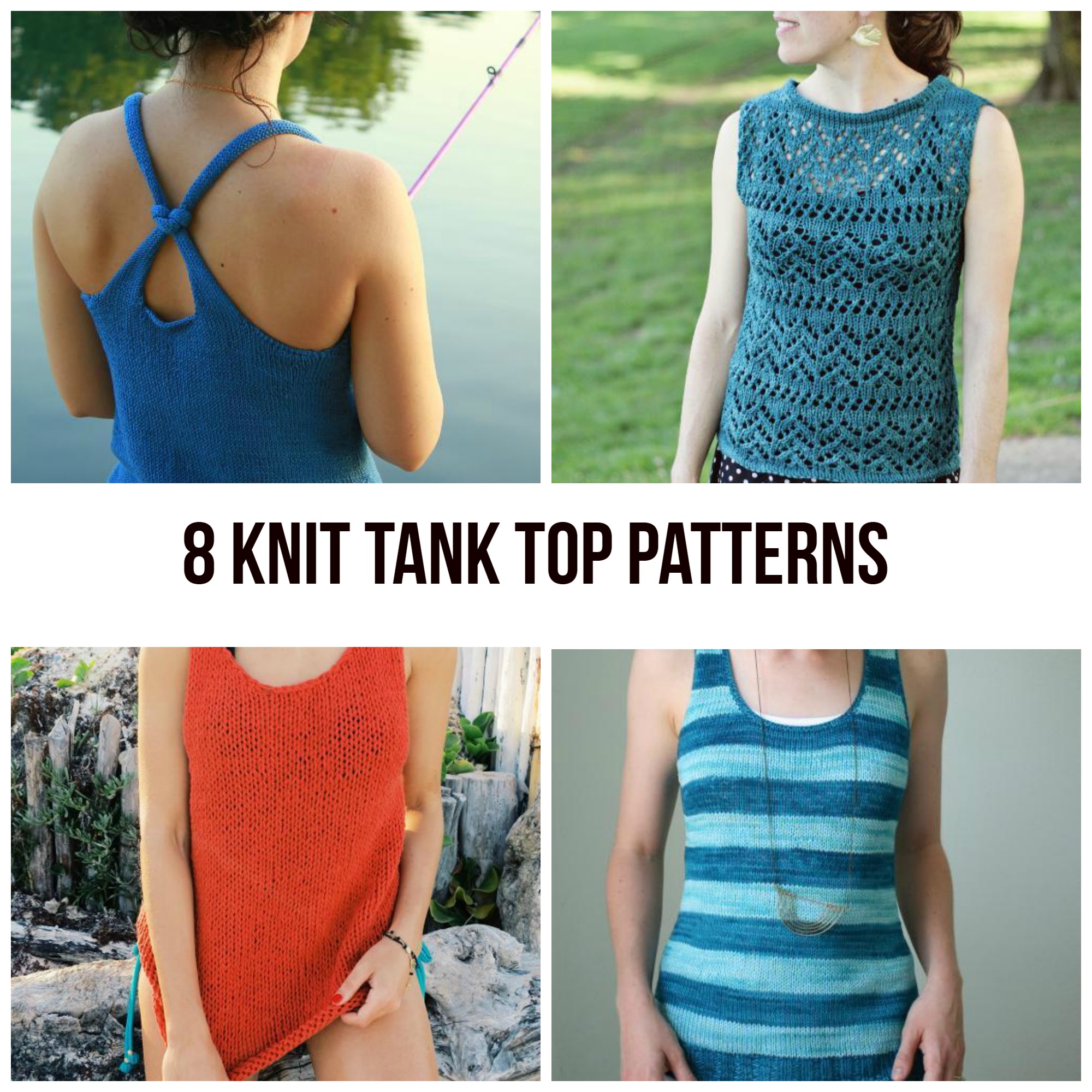 If you break into a sweat just looking at winter sweater patterns, give these summer-friendly knit tank top patterns a try.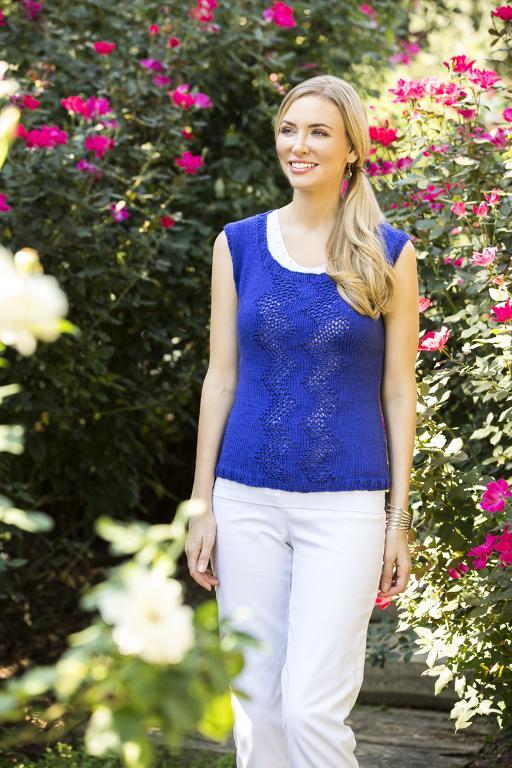 Photo via Craftsy member Universal Yarn
Waterfall Tank
Summer tanks need a summer yarn, and this tank uses a pretty blue cotton yarn as its partner. The zigzag lace on the front is both written and charted, so you can use whichever method works best for you.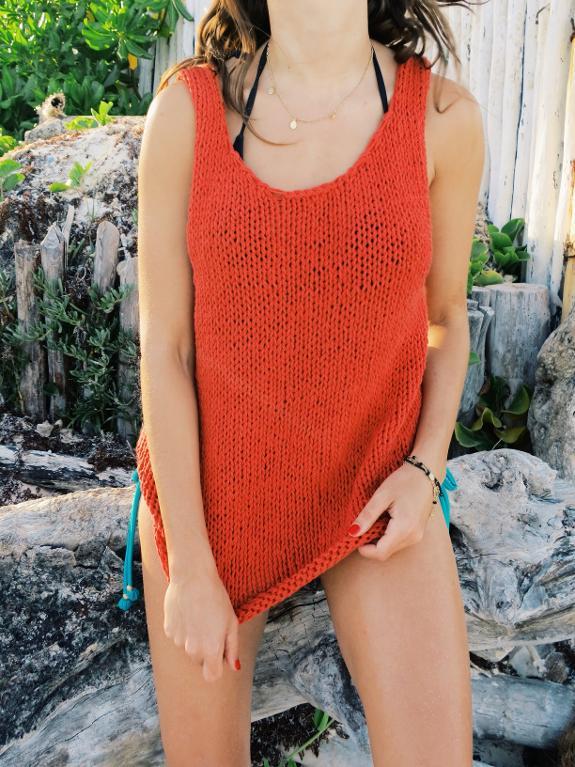 Photo via Craftsy member Alexandra Tavel
Saturday Tank
The casual style and loose gauge of this tank mean it works up quickly. Throw this on over your favorite camisole for a bit of extra color or wear it as a swimsuit cover-up as shown here. The oversized armholes mean the breezy tank won't cling to you — the perfect fit for hot weather.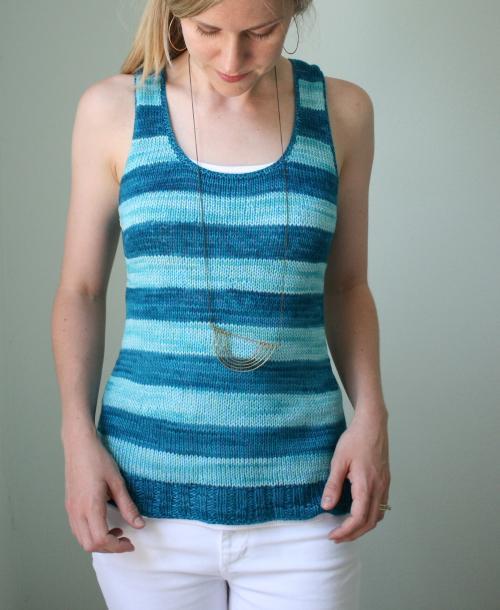 Photo via Craftsy member theyarniad
Aquae Tank
If you detest seaming, this is the tank pattern for you. Knit from the top down, the tank is mostly knit in one piece and requires no seaming. The racerback gives the back of the tank a casual, sporty look. This piece could even transition into fall if you layer it with cardigans.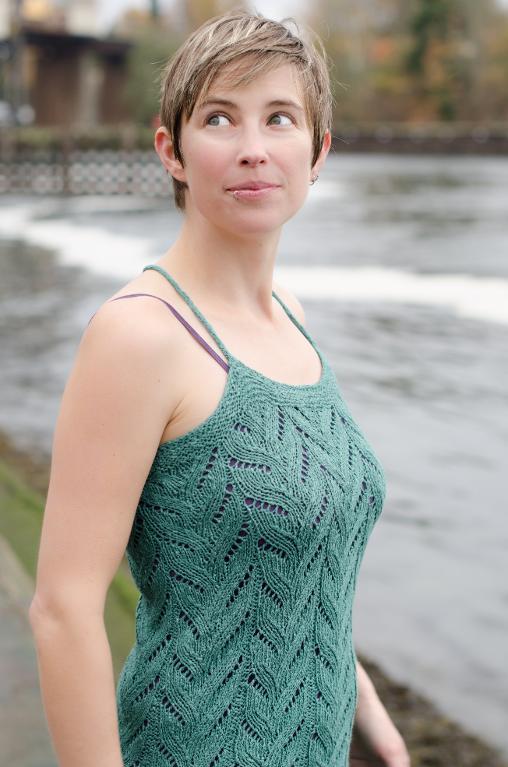 Photo via Craftsy member Andrea Rangel
Agave Tank
This tank has instructions for two versions: a longer tunic and a shorter version with a wide hem. The tunic is perfect with jeans or as a swimsuit cover-up. Like the Aquae Tank, this tank is seamless so there's not much finishing to do.
Photo via Craftsy member Vogue Knitting
Laced Tank
This tank has a couple of little extras that set it apart from your usual tanks like a V-neck, eyelets and an I-cord that ties in front. The deep V-neck provides a little space for a matching or complementary color to pop out underneath.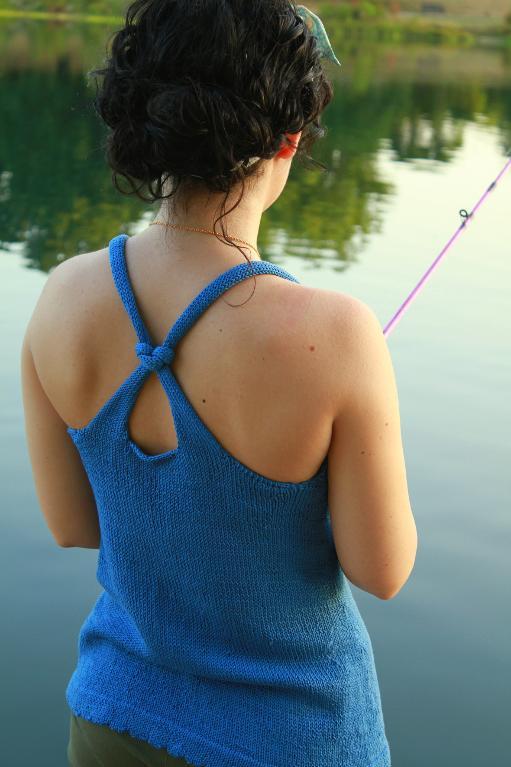 Photo via Craftsy member TheSexyKnitter
Reef Knot Tank
Put those knots you learned in your scout group to use for decoration on the back of this tank. The fun picot edge gives the tank a unique detail thanks to a provisional cast-on.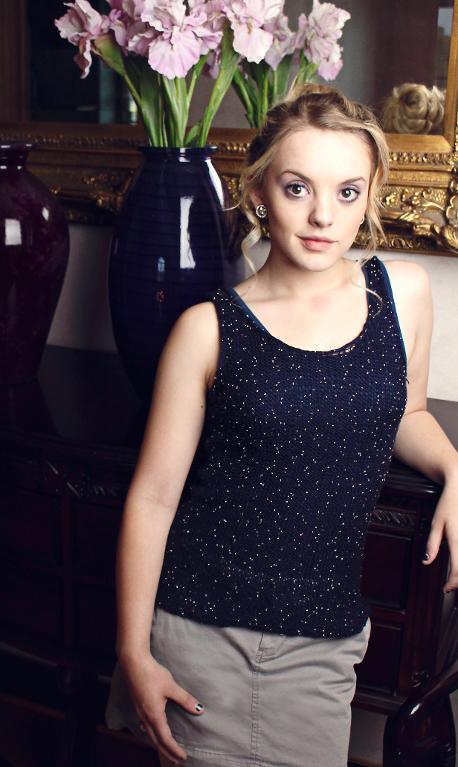 Photo via Craftsy member irissch
Beaded Tank
If you're looking for something a little fancier, this beaded tank will do the trick. Don't worry, you don't have to string all those beads onto the yarn! The Artyarns silk already has the beads on it, doing all the hard work for you and resulting in an elegant, dressy tank.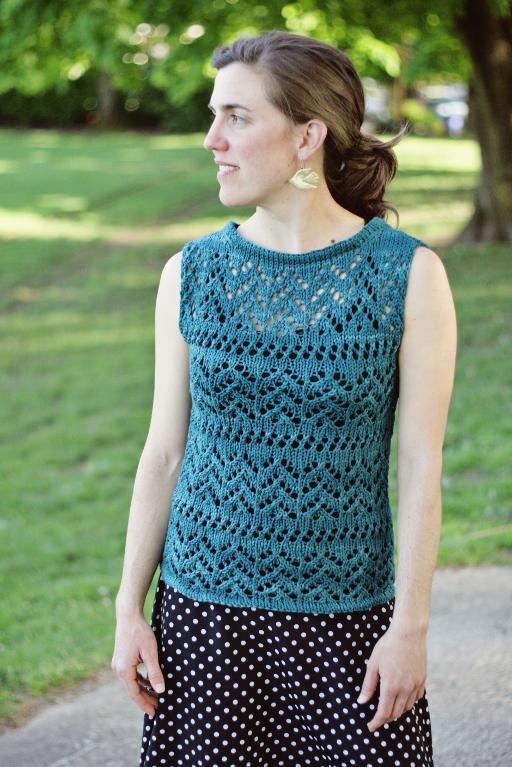 Photo via Craftsy member StickChick
Sirin
Wavy ripples and pretty eyelets make up this open stitched tank. I love the idea of wearing this with a skirt to make it just a little fancier. Keep this tank around through fall and maybe even winter to wear over basic long-sleeved shirts.
What kind of summer-friendly projects are you knitting this year? Are tank tops on your list?