Did you own a sock monkey as a child? Even if you didn't, you're never too old (or too young!) to appreciate the classic toy. Craftsy's designers are giving nods to sock monkeys by not only recreating the stuffed toy, but also using its classic color scheme to create knitted accessories.

Not feeling bold enough to pull off a sock monkey? Don't worry, we also have a few patterns that use sock monkey-inspired colors so you can rock your sock monkey love a little more subtlety.
Reminisce about your childhood with 6 cute sock monkey patterns.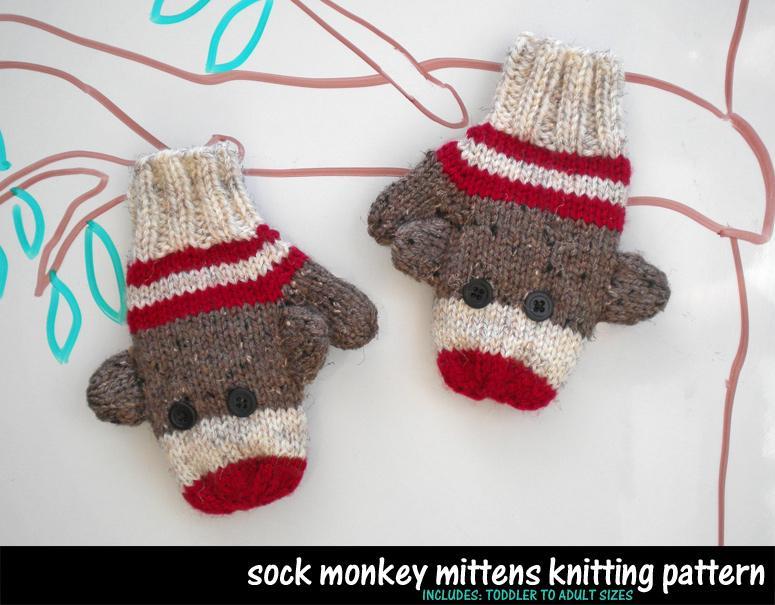 Photo via Craftsy member AuntJanet
Sock monkey mittens
From toddlers to adults, almost any sock monkey fan in your family can sport these mittens. Any worsted weight yarn will do for this project. So dig in those scraps, and see if there's anything you can use, especially when it comes to knitting the red stripes and mouth.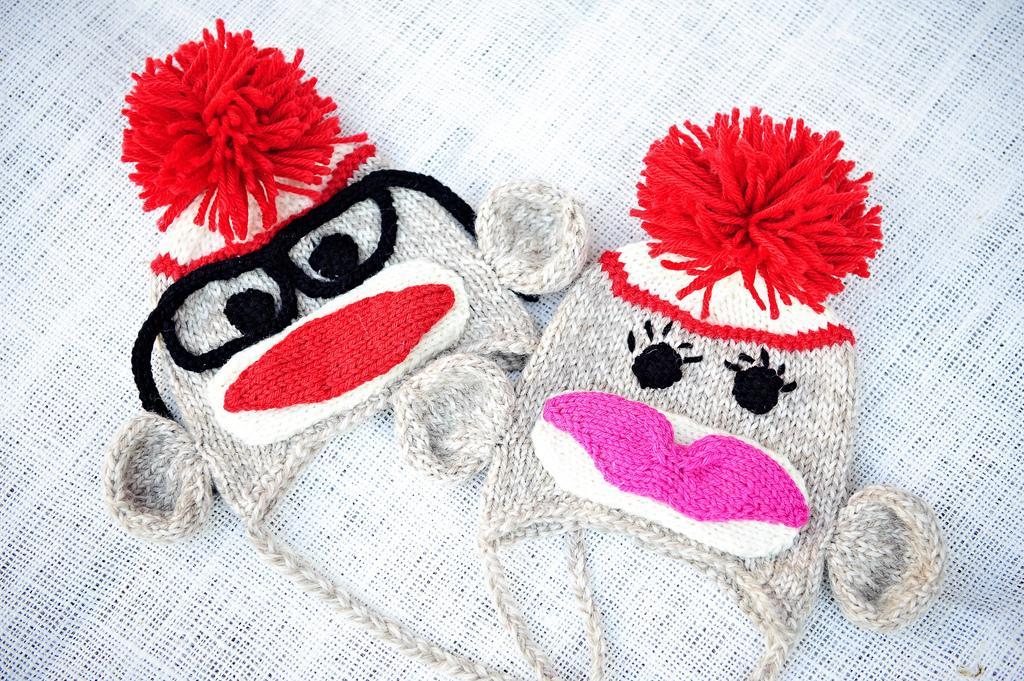 Photo via Craftsy member Kate Oates
Sock monkey hats
These sock monkeys have some serious personality. Give your monkey a pair of glasses, some bright pink lips, or both! Just don't forget the red pom-pom to top it off. To complete this project, you'll work in the round while shaping, plus get practice grafting live stitches together with Kitchener stitch!
Love these patterns but lacking some knitting chops? We're here to help! Download our FREE printable guide "Knitting Stitches You Need to Know," featuring seven step-by-step photo tutorials to build your confidence and get you ready to make adorable knit projects like the ones you see here!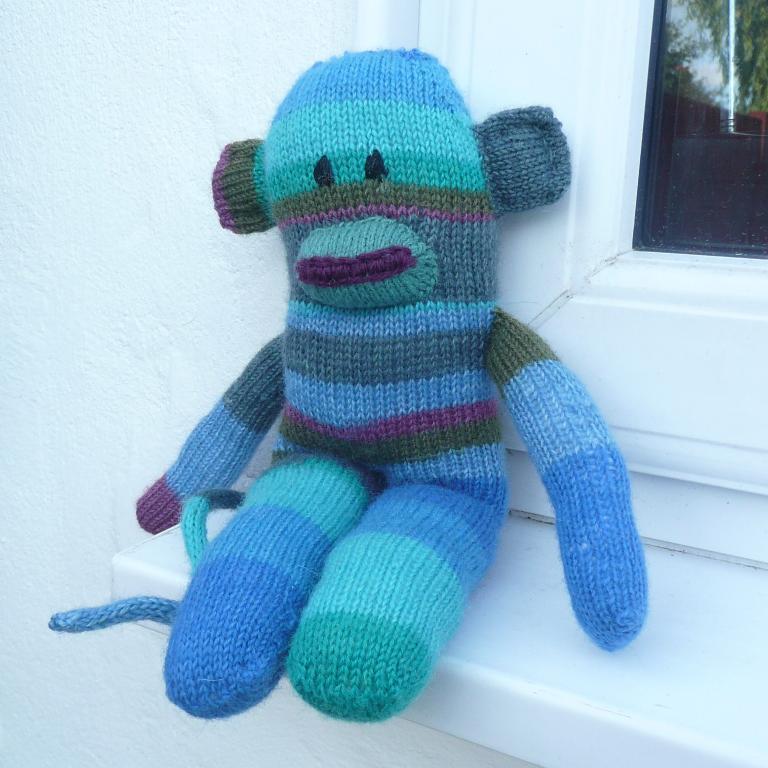 Photo via Craftsy member Katy Farrell
Sidney the Sock Monkey
I spy a great project for using up yarn scraps! Sidney the Sock Monkey is breaking out of the usual sock monkey color palette and showing off some bright, colorful stripes. Assemble a nice color palette from your scrap yarns (and hey, buy a new skein if you're feeling itchy for one!), then knit up this cute little toy for the monkey in your life.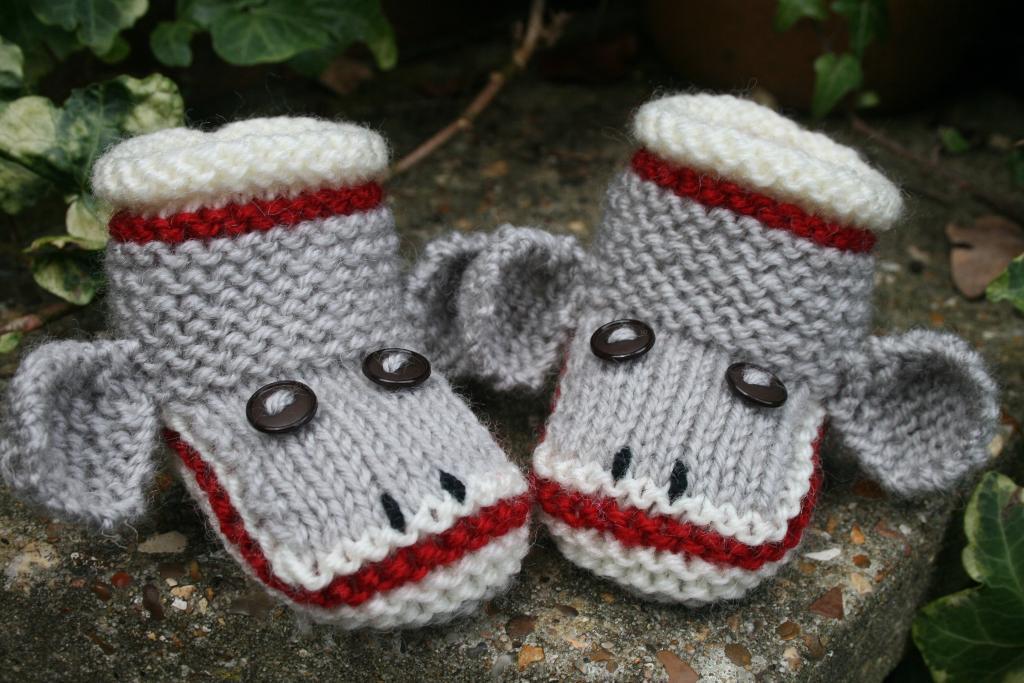 Photo via Craftsy member Sylvia Leake
Sock monkey baby booties
I dare you to show me a baby who can't pull off sock monkey cuteness. Force your love of sock monkeys onto the little one in your life while keeping their toes toasty. You'll just need basic shaping skills — increases and decreases — to knit these booties. Buttons make finishing the details of the monkey's face super simple.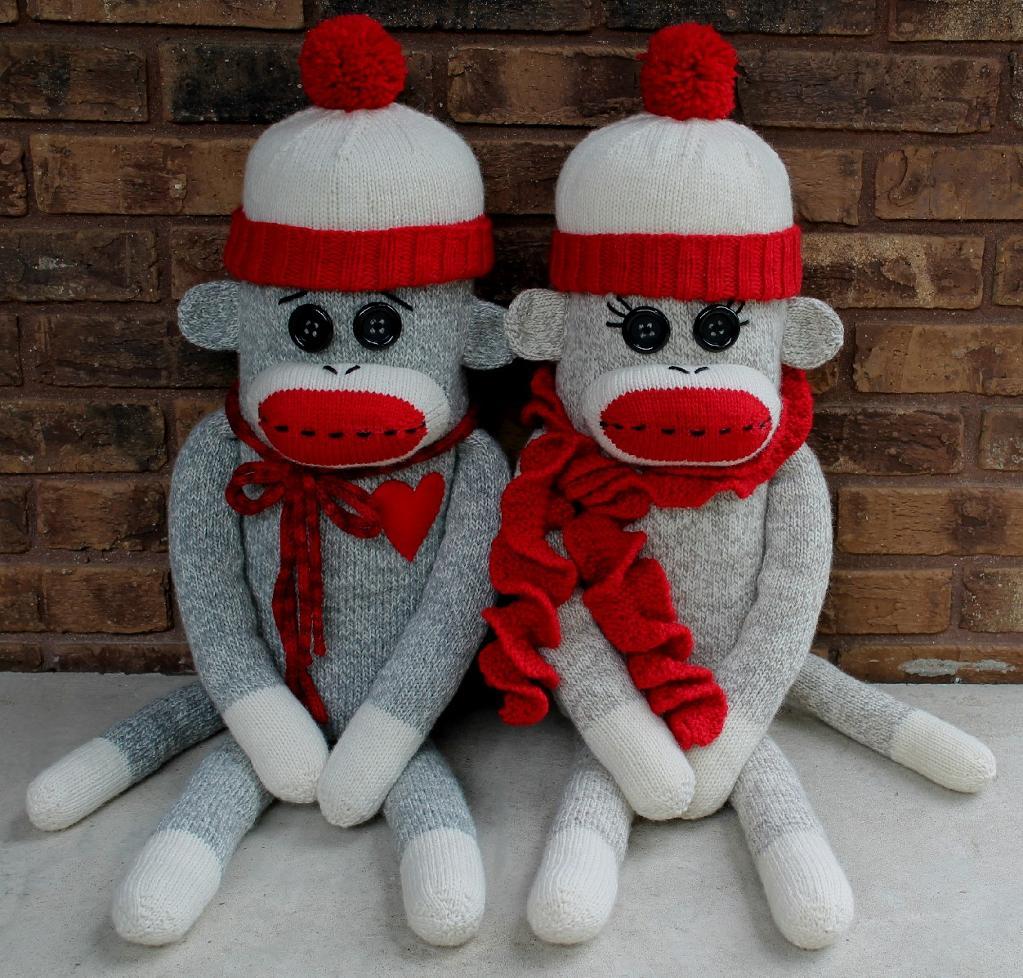 Photo via Craftsy member wrchili
Sock monkey pillows
Every day would be better if I had a sock monkey pillow to hug during stressful times. You can make that happen with this cute huggable, pillow pattern. Dressing up your monkey is optional, but who could say no to that scarf and hat?
Get the sock monkey pillows pattern here.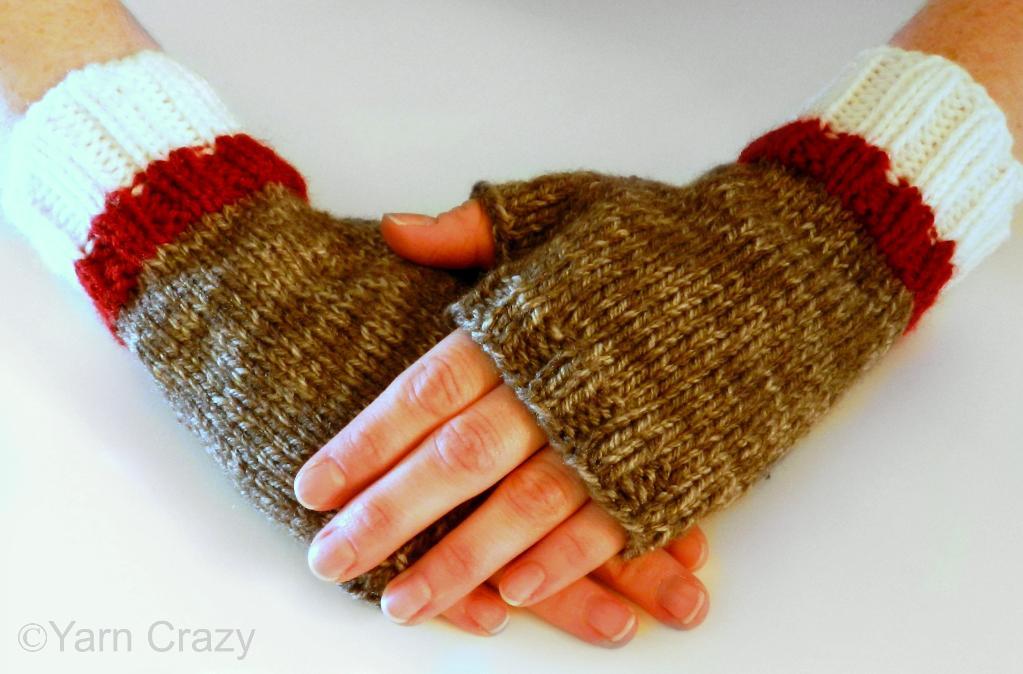 Photo via Craftsy member naturegirlknits1 
Sock monkey fingerless mittens
Ideally, we would all wear fun, knitted accessories with wreckless abandon, but no-fun things like strict office rules can sometimes stop us. Fortunately, no one has to know these fingerless mittens are a nod to your favorite childhood toy. Craftsy designer naturegirlknits1 uses sock monkey-inspired colors to make these gloves that are appropriate for almost any occasion.