Does your love of ponytails stop you from wearing knit hats? I wear my hair pulled up a lot, so I often skip the hat to avoid a frizzy mess.
This winter, though, there's a knitting trend that will keep your ponytail intact and your head warm. Meet the ponytail-friendly hat knitting pattern! These hats feature small openings that let you thread your hair through, whether it's in a ponytail, messy bun or even dreadlocks.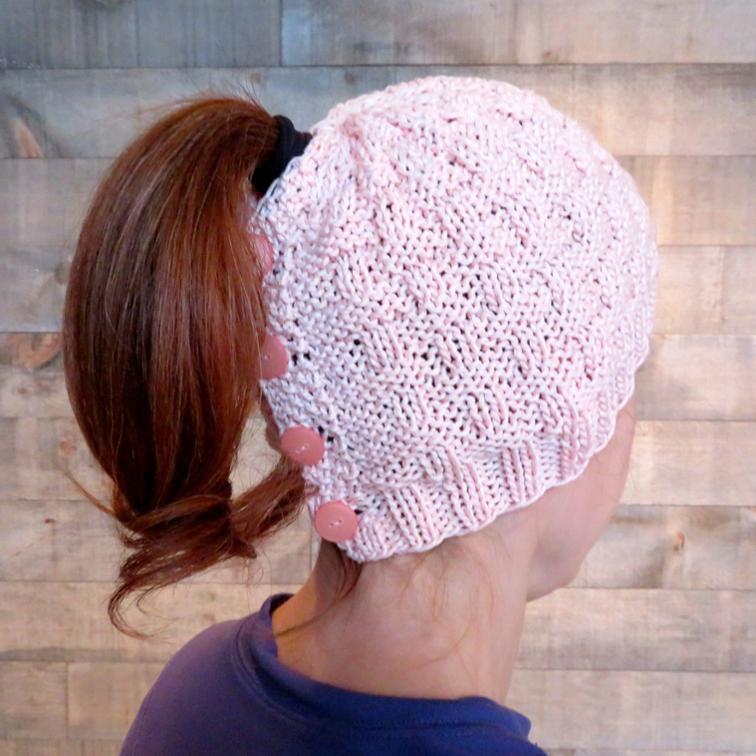 Photo via Softyarn Designs
1. Basketweave Ponytail Hat
The basketweave stitch on this hat is simple enough even for beginners. The basketweave is created by alternating knits and purls, so as long as you know those two basic stitches, you'll have no problem with this hat.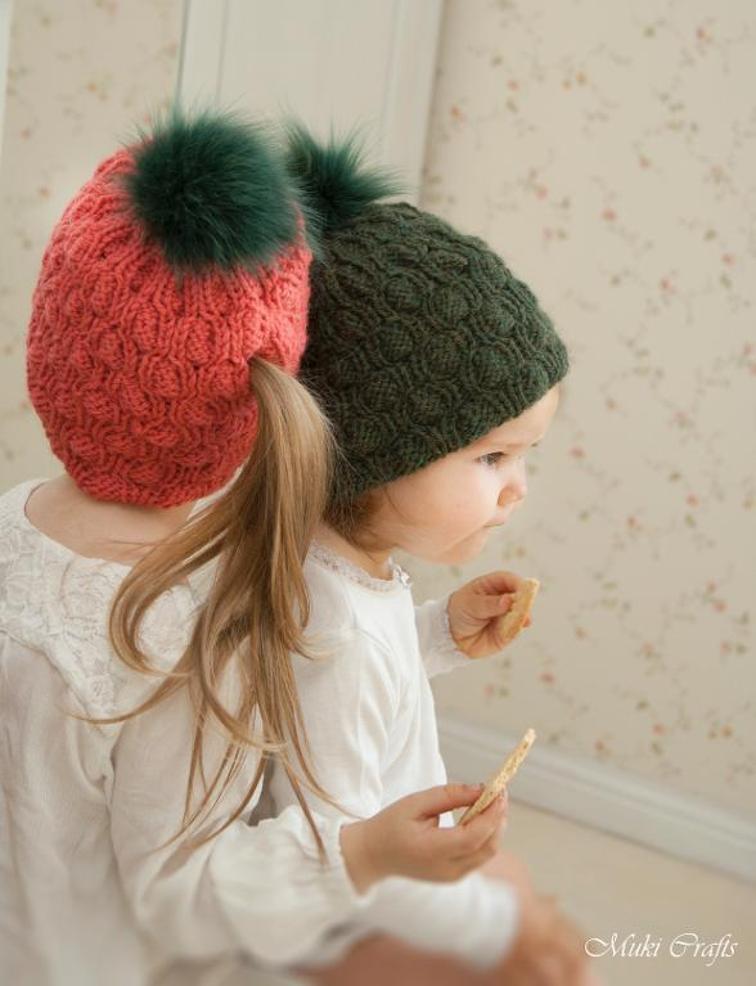 Photo via Muki Crafts
2. Ponytail Hat Abbey
This hat comes in three sizes: toddler, child and adult. The ponytail pocket is hidden, so you can wear the hat with or without your hair pulled up. You can also slide the hat around and put the pocket on the side for kiddos who like to rock the side pony.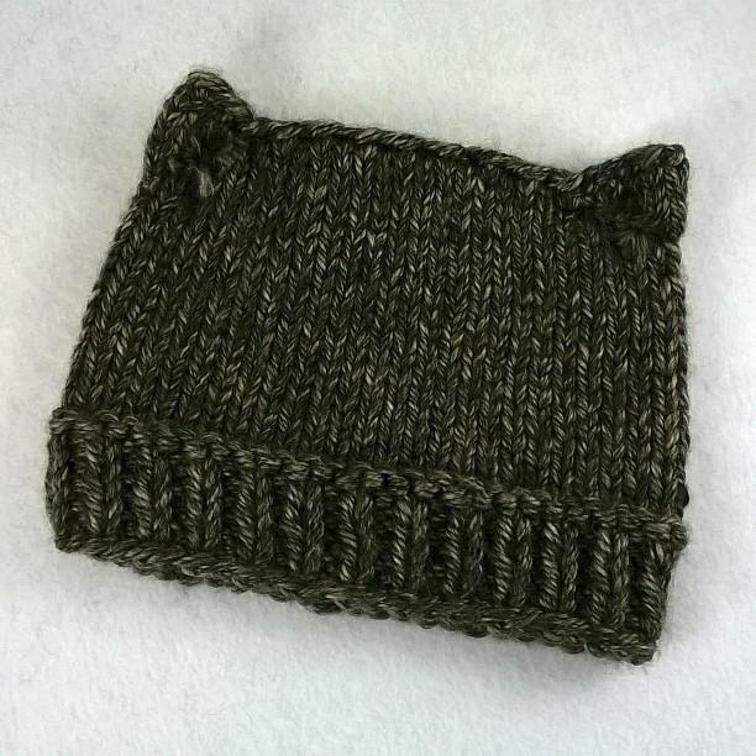 Photo via Monique Rae Designs
3. Cat Hat with Ponytail Opening
This pattern includes instructions for five different hat sizes, as well as photos to guide you along the way. You can also wear this hat without taking advantage of the ponytail hole. It's buried in the back where the brim meets the rest of the hat, so it's easy to hide.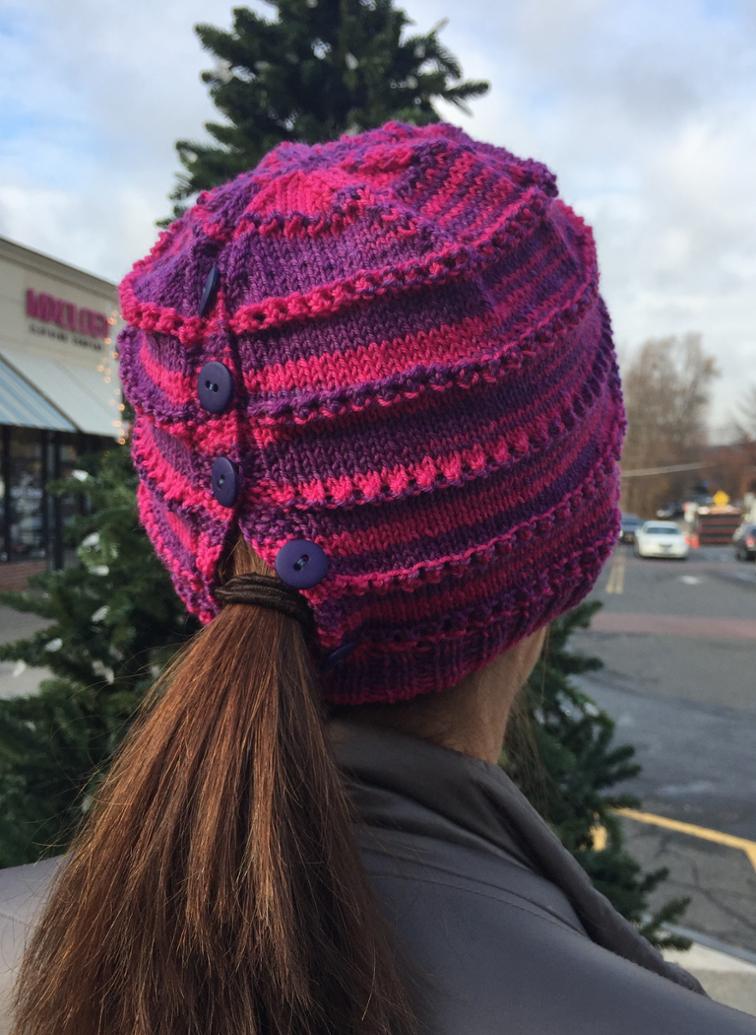 Photo via Softyarn Designs
4. Ridges Ponytail Hat
We love the buttons on this hat because they allow you to wear your ponytail either low or high. Plus, it's easy to button the hat up around your ponytail instead of trying to squeeze it through an opening. Use a self-striping yarn or take advantage of your sock yarn stash.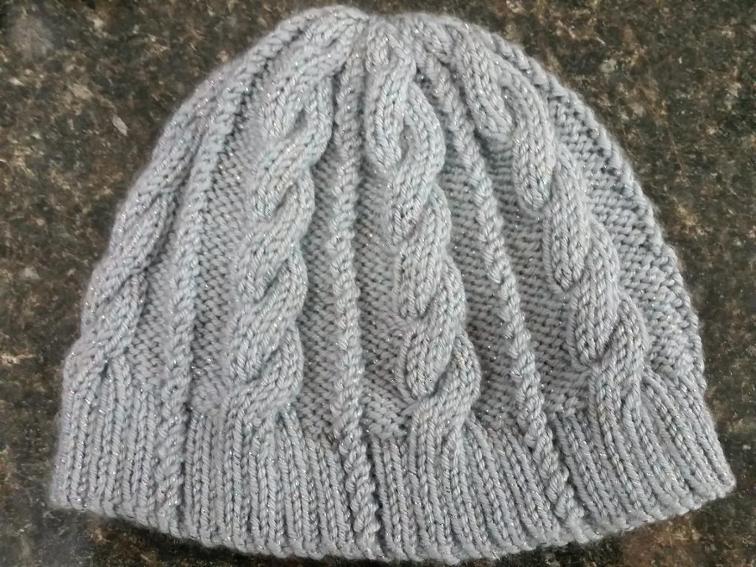 Photo via d_cshipto3244023
5. Cabled Ponytail Jogger's Hat
Practice those cables with this hat that has texture and a handy ponytail opening. The pattern also comes with instructions for infant and child sizes, so you can make one for everyone in the family. (Just omit the ponytail opening for family members who don't have long hair.)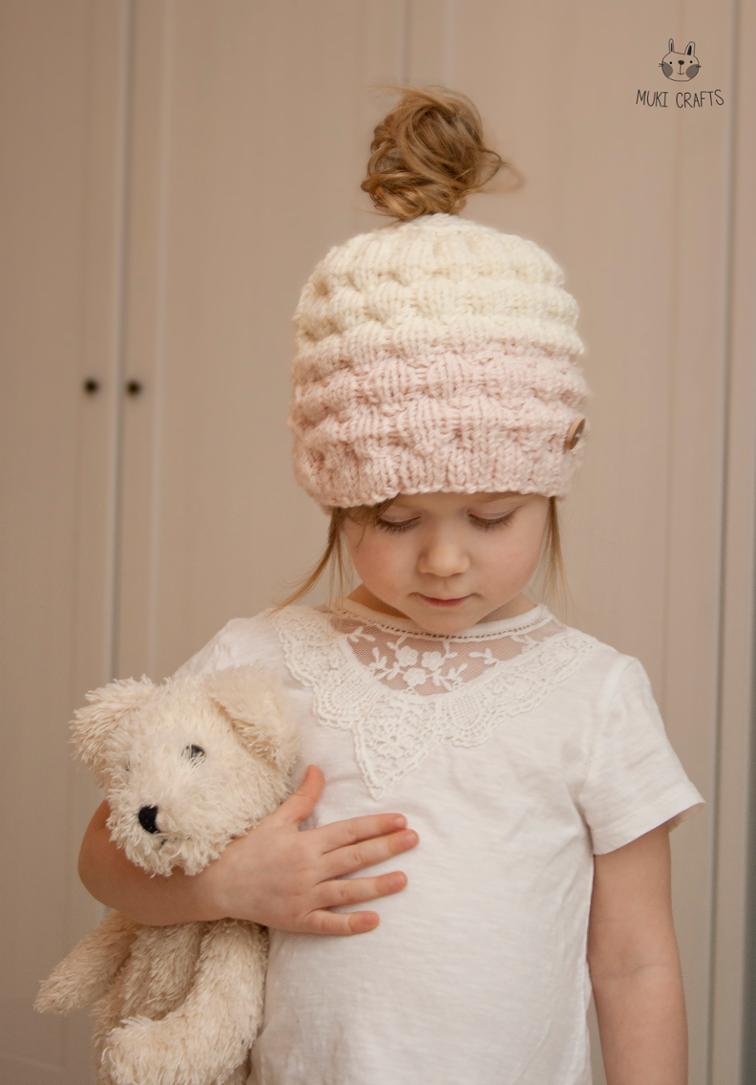 Photo via Muki Crafts
6. Ombré Bun Hat Kaia
These hats are usually referred to as ponytail hats, but they also work great for buns. Knit this one up in a solid color, or follow the designer's pattern for the ombré version pictured here.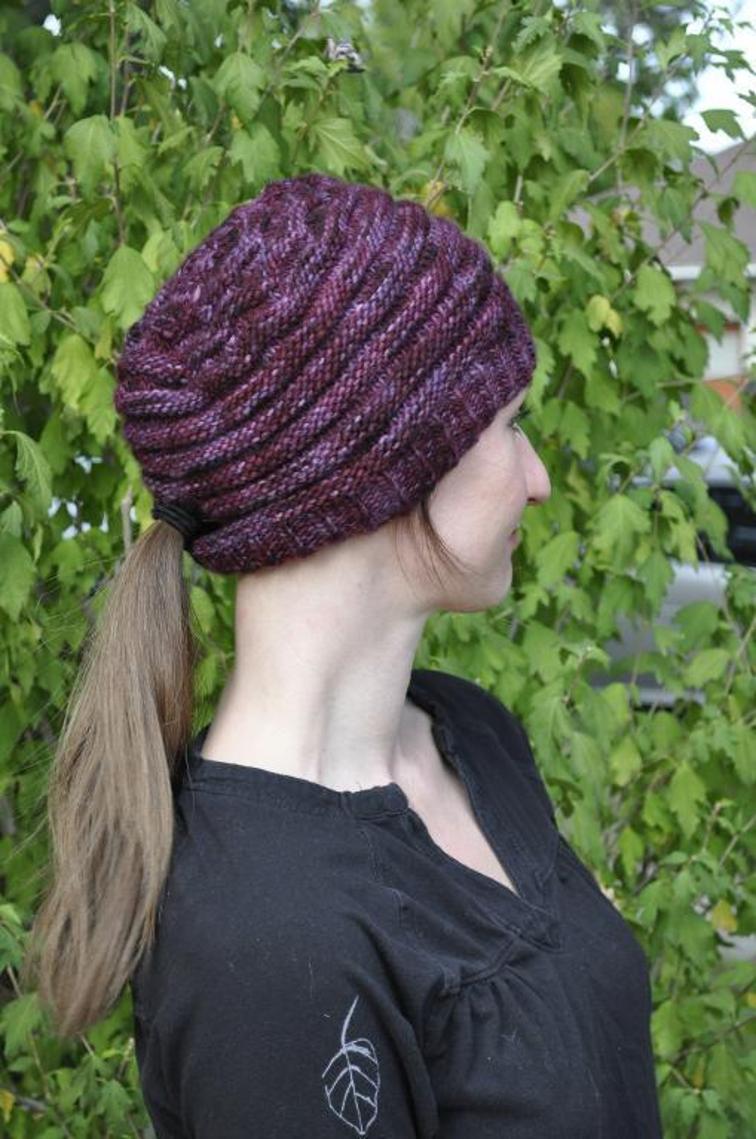 Photo via Lauren Dahl/Selvage Designs
7. Latitude Ponytail Hat
Thanks to a heavy worsted weight yarn, you'll be able to knit this hat up quickly. Alternating rows of knit and purl give the hat lots of pretty texture that looks great with plied yarns that offer a lot of stitch definition.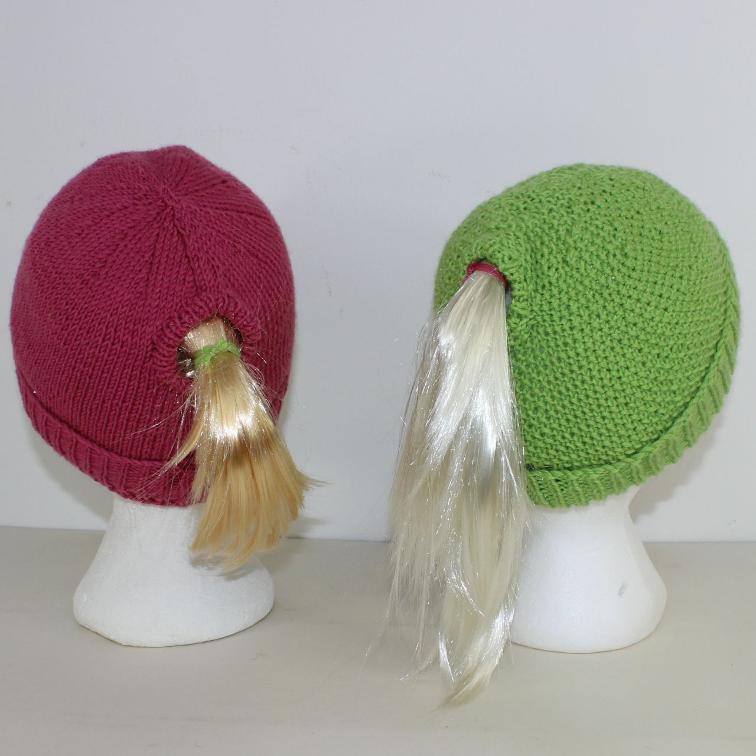 Photo via madmonkeyknits
8. Ponytail Beanie Hats
These beanie hats come in three different sizes and feature a ribbed ring around the ponytail opening that help you pull your ponytail through smoothly. The ring also helps avoid snags and tangles when you're taking off the hat.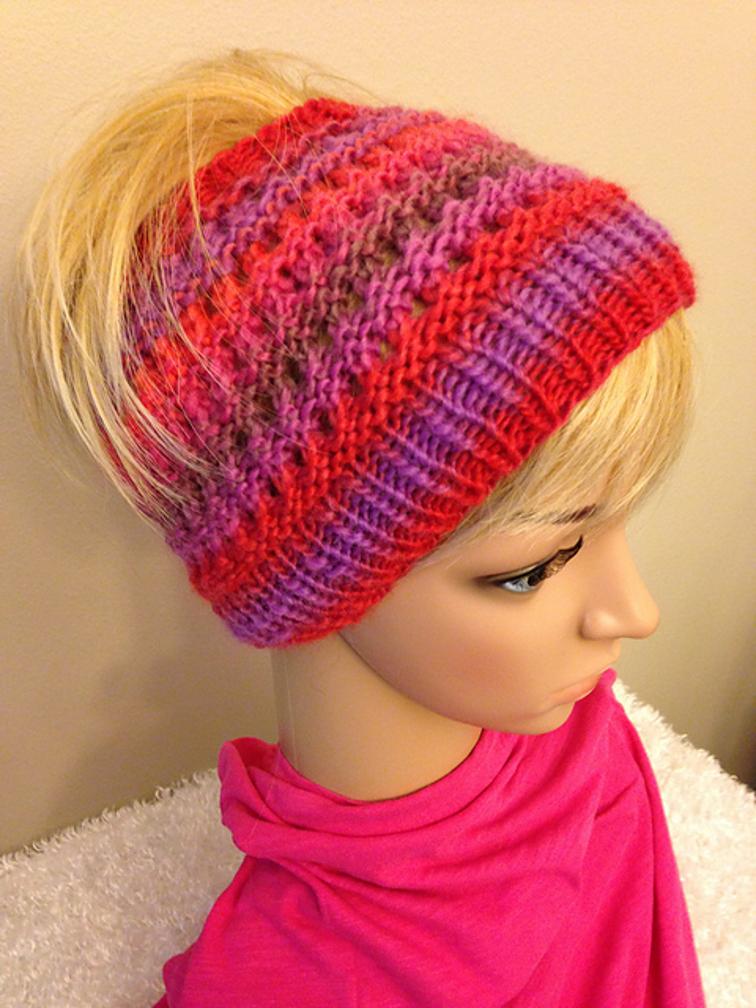 Photo via Bellsisters Design Shop
9. Easy Peasy Ponytail Hat/Messy Bun Hat
This hat has a larger opening at the top than most other ponytail hats. It's a versatile design that lets you wear your hair up in a ponytail or even in a large, messy bun. Since it doesn't require as much yarn as a regular hat, the designer also points out that it's a great stash-buster.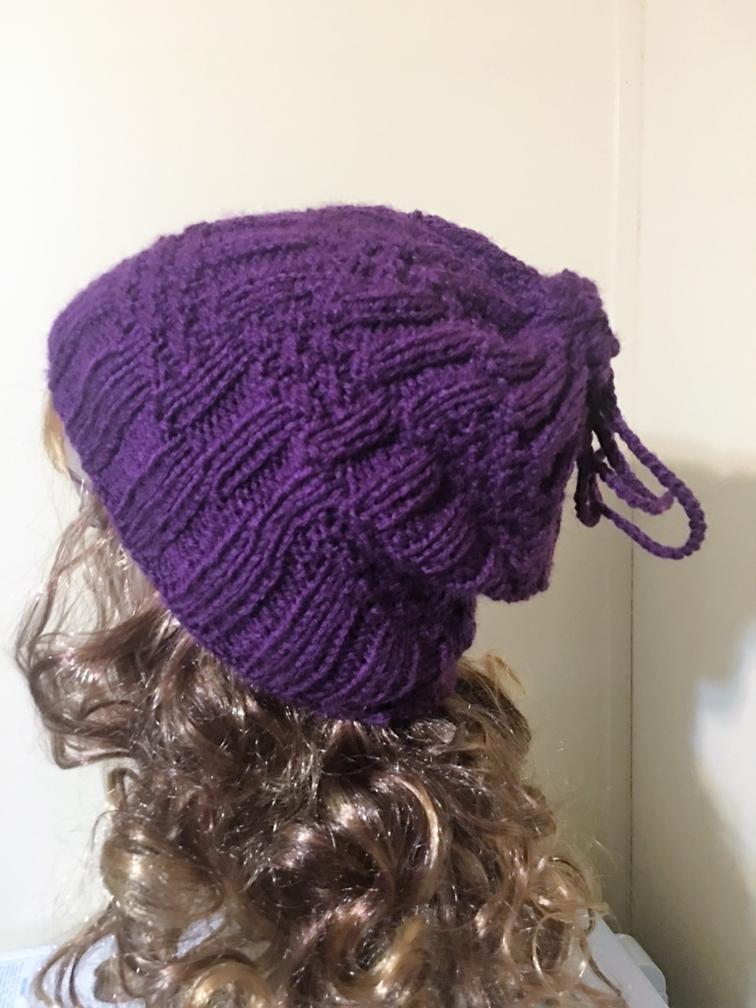 Photo via ValsHappyCrafts
10. Knit Bun Beanie/Ponytail Hat
This hat cinches at the top, making it totally versatile for any updo — or no updo at all. Check out the designer's other photos to see how you can even wear it as a neck warmer!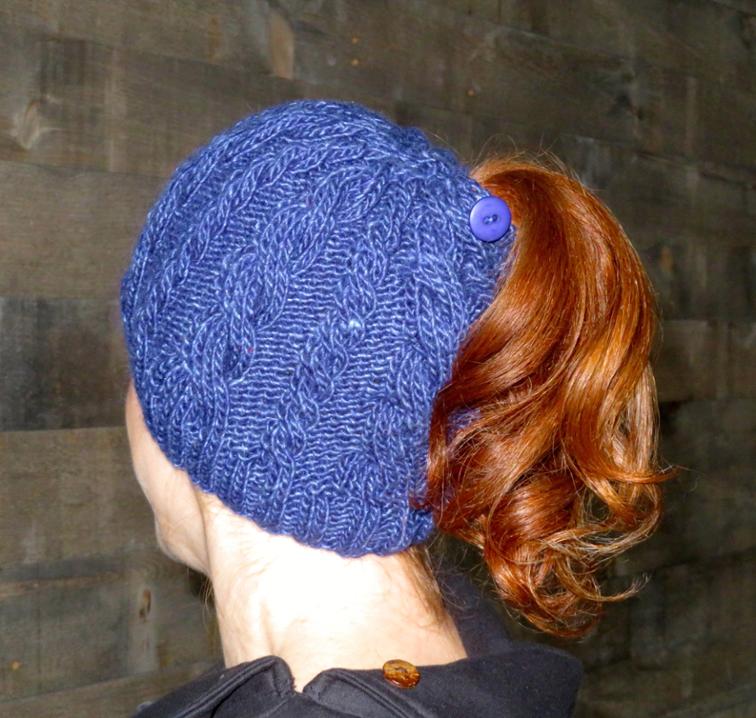 Photo via Softyarn Designs
11. Double Cable Ponytail Hat
You'll only need one skein of worsted-weight yarn for this hat, so it's perfect for that odd skein you've been hanging onto. The buttons in the back allow for lots of different hairstyle options, from low ponytails to high buns.
Photo via ToppyToppyKnits
12. Ponytail Hat
The drawstring at the top of this hat ensures any hairstyle stays in place. It's especially great for people with thicker hair or dreadlocks. Thanks to the customizable opening, you can even wear this hat as a cowl.
What do you think of the ponytail hat trend? Would you wear one?