I'm a big fan of polka dots and when it comes to the size of the dot, I don't discriminate. Big dots, little dots, Swiss dots — they're all awesome.
But polka dot knitting patterns present a bit of a challenge when it comes to knitting dots. In order to knit polka dots, you need to be familiar with stranded colorwork. While stranded colorwork can be a little frustrating — carrying floats is no party! — it's a piece of cake if you practice enough. And what better way to practice than with polka dot knitting patterns?
Practice your stranded colorwork with these polka dot patterns, plus our suggestions for colorwork Craftsy classes to help you along the way.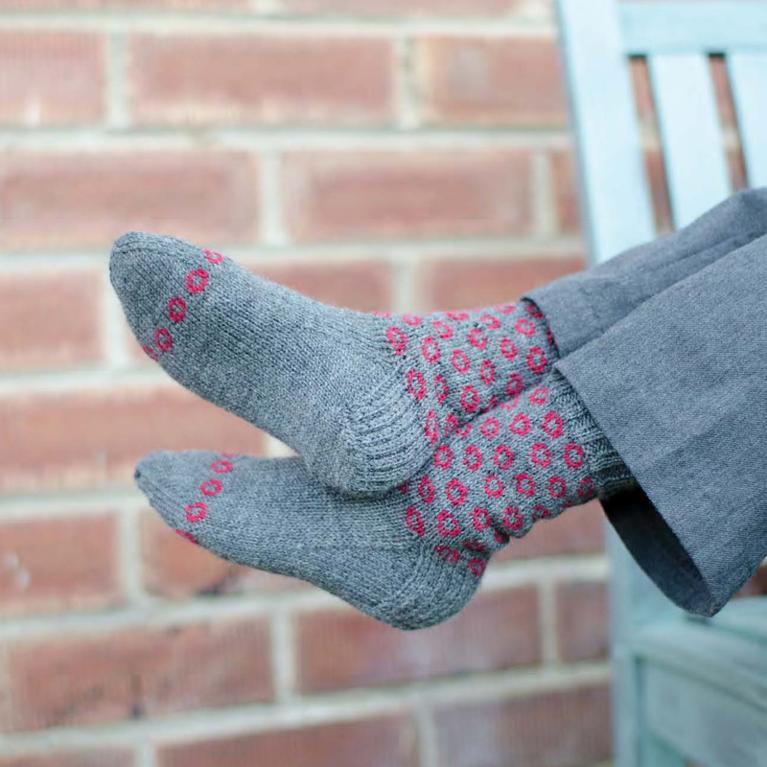 Photo via Craftsy member Cooperative Press
Cannonfire Colorwork Socks for Children
It's no secret that kids dig polka dots. These socks, knit from the cuff down, would be perfect for the little polka dot lover in your life.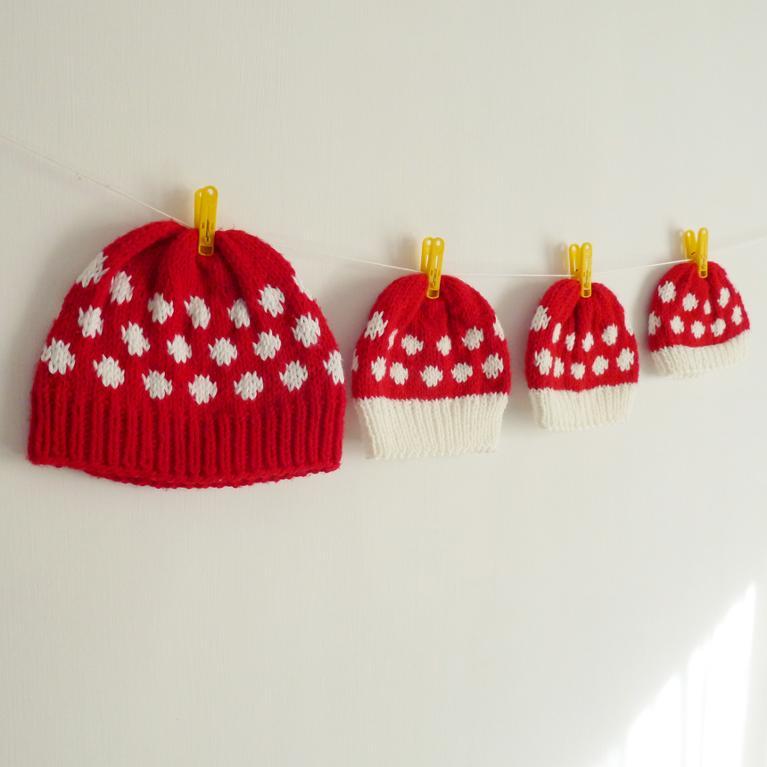 Photo via Craftsy member bySol
Hat Mushroom
One of many reasons to love this mushroom hat is that it comes in seven sizes, so you can make one for everyone you know. The hat has a lot of room for variation, too. Stick with the traditional red and white colors for mushrooms, or make your dots all different colors. Designer bySol has plenty of inspirational photos to help you choose.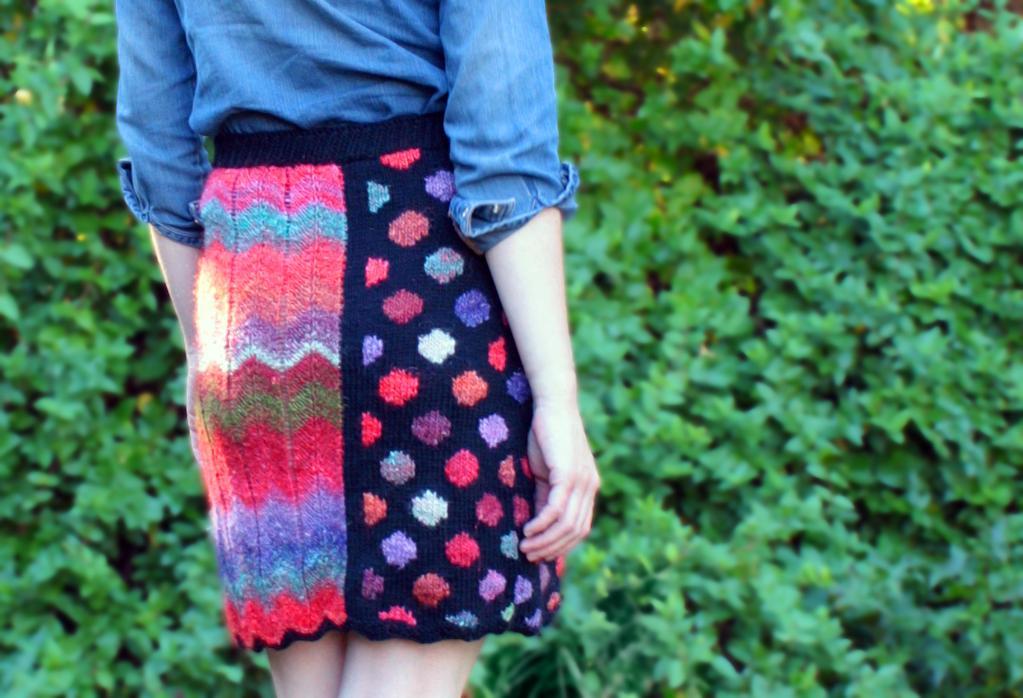 Photo via Craftsy member worldknits
Bridgette Skirt
I love the idea of combining unexpected designs. Here, the Bridgette skirt brings polka dots and chevrons — two of the trendiest designs right now — together. Intarsia skills will help you knit those fun dots. No experience with intarsia? Intarsia: Basics & Beyond with Sally Melville is a great place to learn everything to need to know to make polka dots, plus other cool designs like argyle.
Enroll in Intarsia: Basics & Beyond here.

Photo via Craftsy member Kristen Hanley
Amanita Muscaria
These mitts are named after the Amanita Muscaria, a poisonous mushroom. (Yikes!) Fortunately, there's no poison here. Not sure you're ready to tackle the colorwork? Sunne Meyer can help when you enroll in her class Stranded Colorwork: Basics & Beyond. Securing those floats will be a piece of cake after you complete the class!

Enroll in Stranded Colorwork: Basics & Beyond here.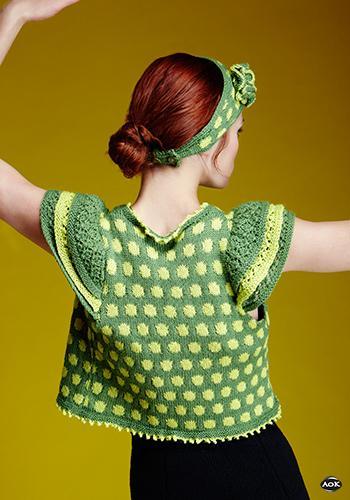 Photo via Craftsy member ArmyofKnitters
Seville Cardigan
This open-front cardigan would be perfect for layering over sleeveless dresses in summer, or just as extra warmth in fall and spring. I love the three layers of lace sleeves, don't you?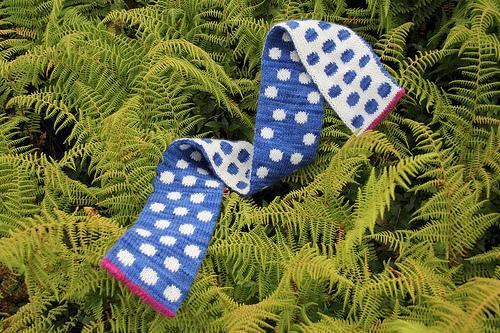 Photo via Craftsy instructor Lucy Neatby
Mysterious Disappearing Dots Scarf
This scarf doesn't just require stranded colorwork; it requires double knitting, a cool technique that makes the scarf reversible.
Not familiar with double knitting? Lucy Neatby, the designer of the scarf, also happens to be a Craftsy instructor who teaches Foundations of Double Knitting. Lucy can help you learn the double knitting technique so that you can make this scarf, plus lots of other cozy accessories.

Enroll in Foundations of Double Knitting here.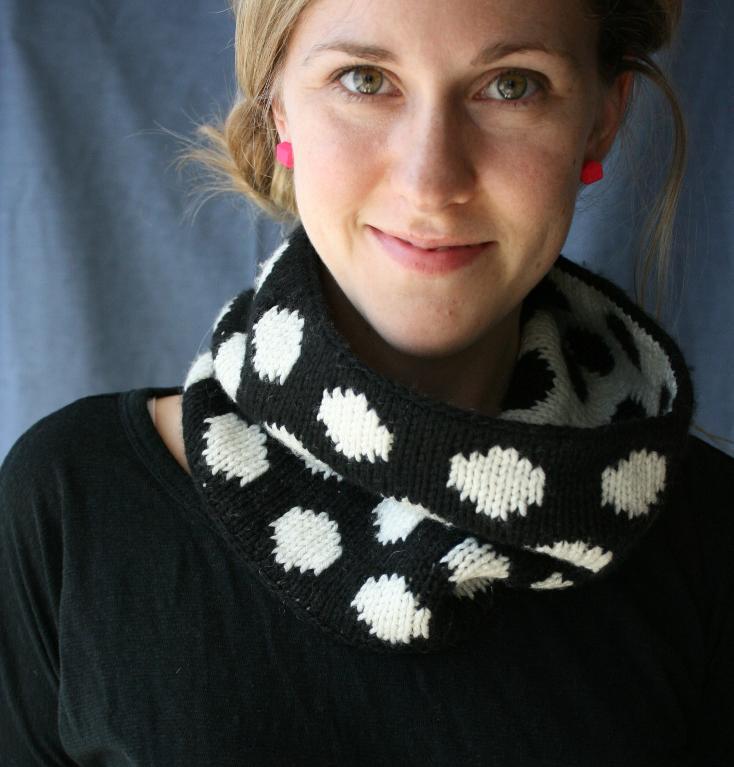 Photo via Craftsy member theyarniad
Double Knit Three Cowl
Don't limit your double knitting to scarves. This cowl uses the same double knitting technique as the scarf pictured above. It's like knitting two cowls in one, since you can choose which side you want to wear depending on your mood. This pattern also comes with instructions for two other prints, including leopard and a Southwestern-inspired geometrical design.
Which polka dots do you prefer: the big dots or the little dots?