Throw pillows are my Kryptonite! I just cannot resist them. They're a knitter's dream, too. Small, portable and quick knitting projects. You can make them as intricate or as simple as you would like. As a knitter, pillows are great to practice new techniques on. They are like giant swatches. Perhaps you have seen a really neat stitch pattern but want to test it out on something small– knit a pillow!
I am currently knitting a big 20″ square pillow and am stumped over what the back should look like. I decided to browse the selection of patterns on Craftsy and came across SO many beautiful options! I wish I could pause life to just knit.
Check out six of my favorite knit pillow patterns
Amazing appliqué practice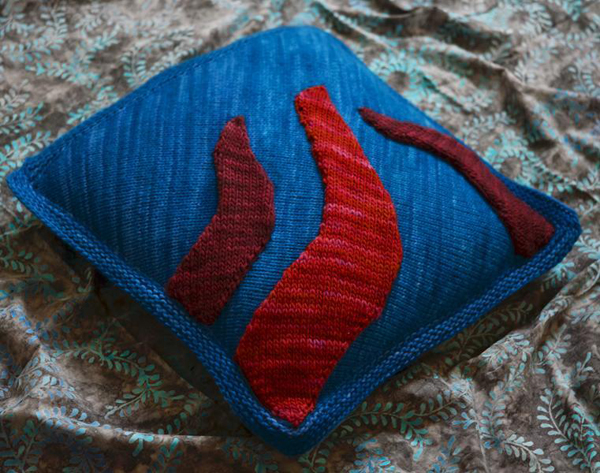 Photo via Craftsy member Ruby Submarine
This gorgeous pillow is knit corner to corner and features an appliquéd design. I don't often get the chance to practice my appliqué skills, so this is an attractive project. I love the abstract swirl! I think it could resemble underwater sea plants, if knit in green. This would also be a great pattern to showcase a variegated yarn. The colors would stand out among the stockinette stitch!
Trendy texture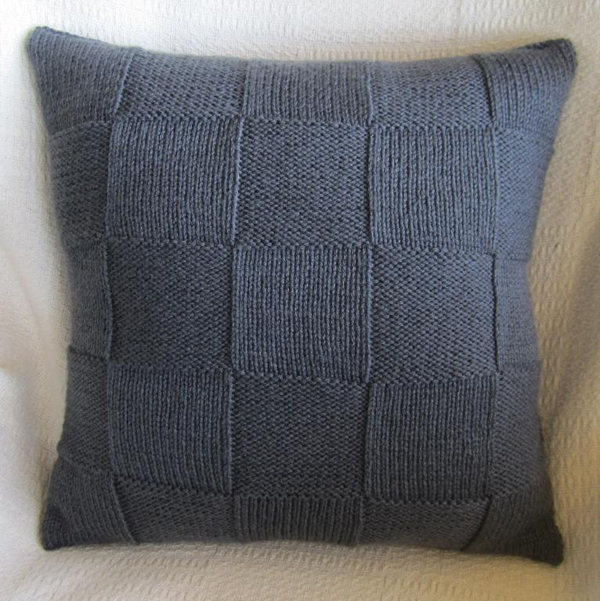 Photo via Craftsy member Ladyship Designs
This pillow is knit in one single piece! It would be perfect for beginners wishing to practice their stockinette skills in more interesting ways. I love the way the knit and purl stitches contrast each other. The giant button band is starting to grow on me for my own pillow, but I still have more patterns to browse!
Colorwork and borders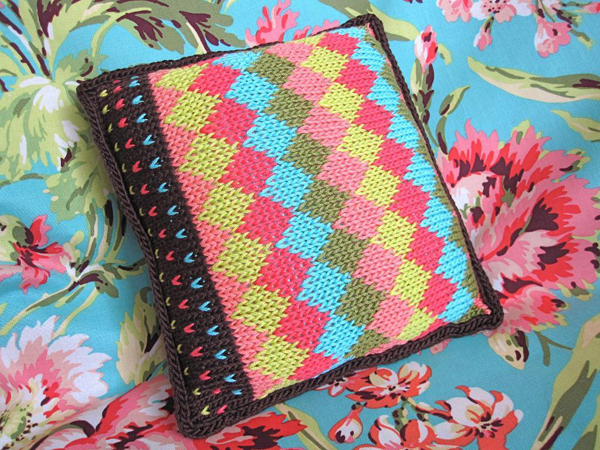 Photo via Craftsy member Pastiche Knitwear
This pattern would be great to practice a variety of skills: stranded colorwork, working in the round, and applied I-cord. You could use whatever colors match the decor in your home.
Lovely lace and texture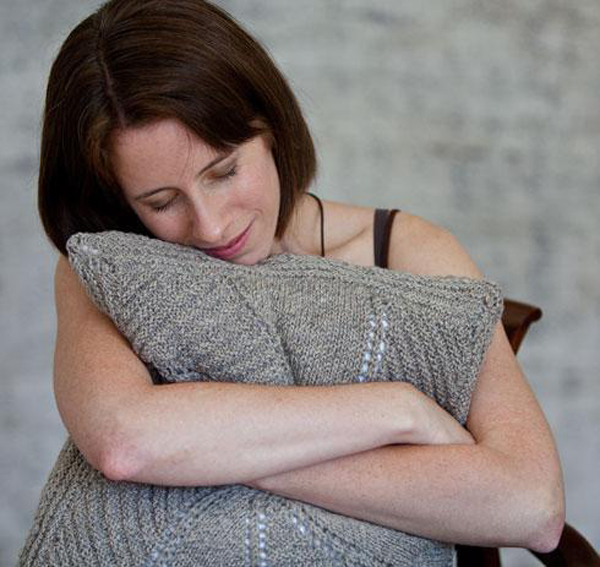 Photo via Craftsy member Jill Wolcott Knits
The front and back of this pillow are different (zipper closure, so the back can look completely different without buttons taking away from the design) in more than looks. They are constructed differently! You increase to create one side and decrease to make the other. The spiral lace eyelets are broken up with textured bits. Truly a pattern for the senses!
Beyond the square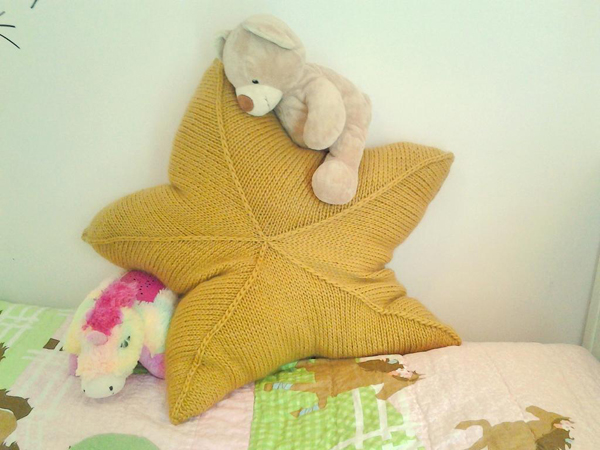 Photo via Craftsy member Beth & Joy
How interesting is this?! I am smitten with the floppy design. It looks so comfortable and I bet would be a favorite for a kid's room or even a family room. Imagine cuddling up to this star for a nice story.
Fascinating Fair-Isle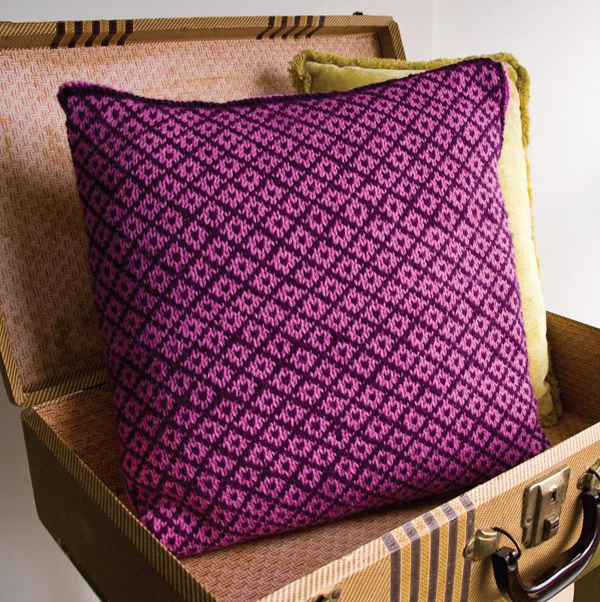 Photo via Craftsy member Amanda Lilley Designs
The pillow I'm working on features a large geometric shape in a different color/yarn. I am really drawn to the pillow patterns featuring a lot of colors. My new couch is gray, so I feel I must accent it! What better way than fair isle? This pattern is interesting because it goes beyond just helping you get started with fair isle. You also learn to cut a steek! I have cut exactly two steeks in my knitting life. I am intimidated by them, but I think a pillow, with its straight edges, would be a really great project to conquer that fear. Give it a shot!
Which pillow patterns are your favorites? Textured, lacy, Fair-Isle or something else?