Is it any surprise that we at Bluprint chose the poinsettia as the December flower of the month? This red flower is practically a holiday staple, seen everywhere from store displays to your neighbor's front-door wreath. But these poinsettias look just as spectacular when they're created via knitting or crocheting. Like other flowers, you can attach them to anything from cardigans to pillows. The only difference? You won't find any other flower that's as festive as the poinsettia.
There's certainly no shortage of poinsettias to choose from on Bluprint. Take a look at a few of the poinsettia flower patterns designed by our Bluprint members and you might even get inspired to trade the real poinsettias for knitted or crocheted ones this holiday.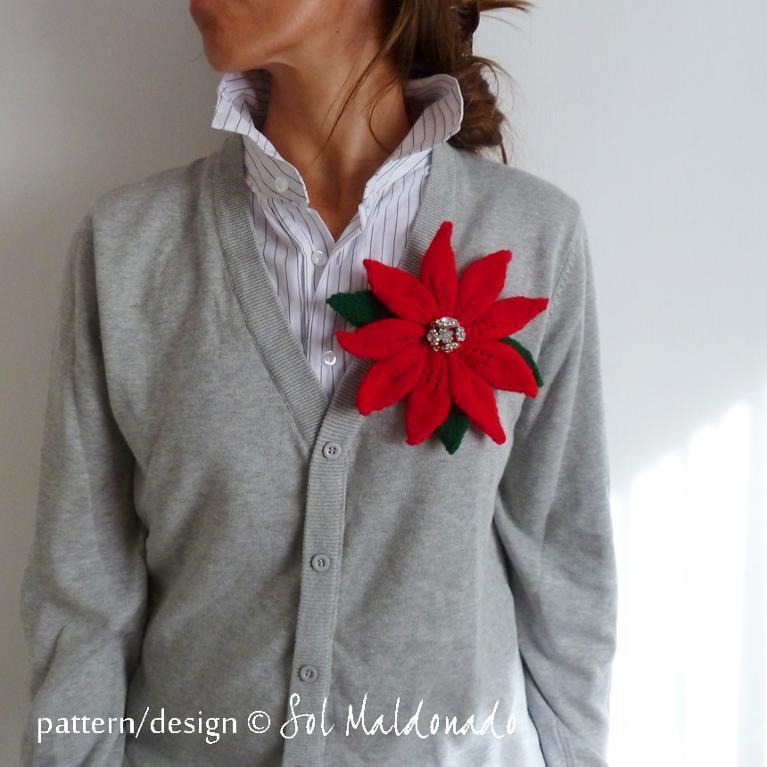 Photo via Bluprint member bySol
Poinsettia Brooch
Adorn your favorite cardigan — or even your favorite holiday wreath — with this beautiful knitted poinsettia. Check out the sparkly center that makes it an even more festive accessory.
Get the Poinsettia Christmas Brooch pattern.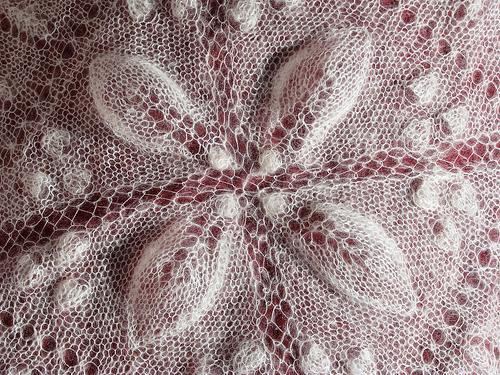 Photo via Bluprint member Lucy Neatby
Poinsettia Shawl
Going for a poinsettia that doesn't necessarily scream Christmas? This poinsettia is the star of this neutral-colored lacy shawl. The shawl is worked in four parts, then joined together to make a larger square. And knitting lace-weight yarn on size 10 U.S. (6 mm) needles makes the project work up even faster!
Get the Poinsettia Shawl pattern.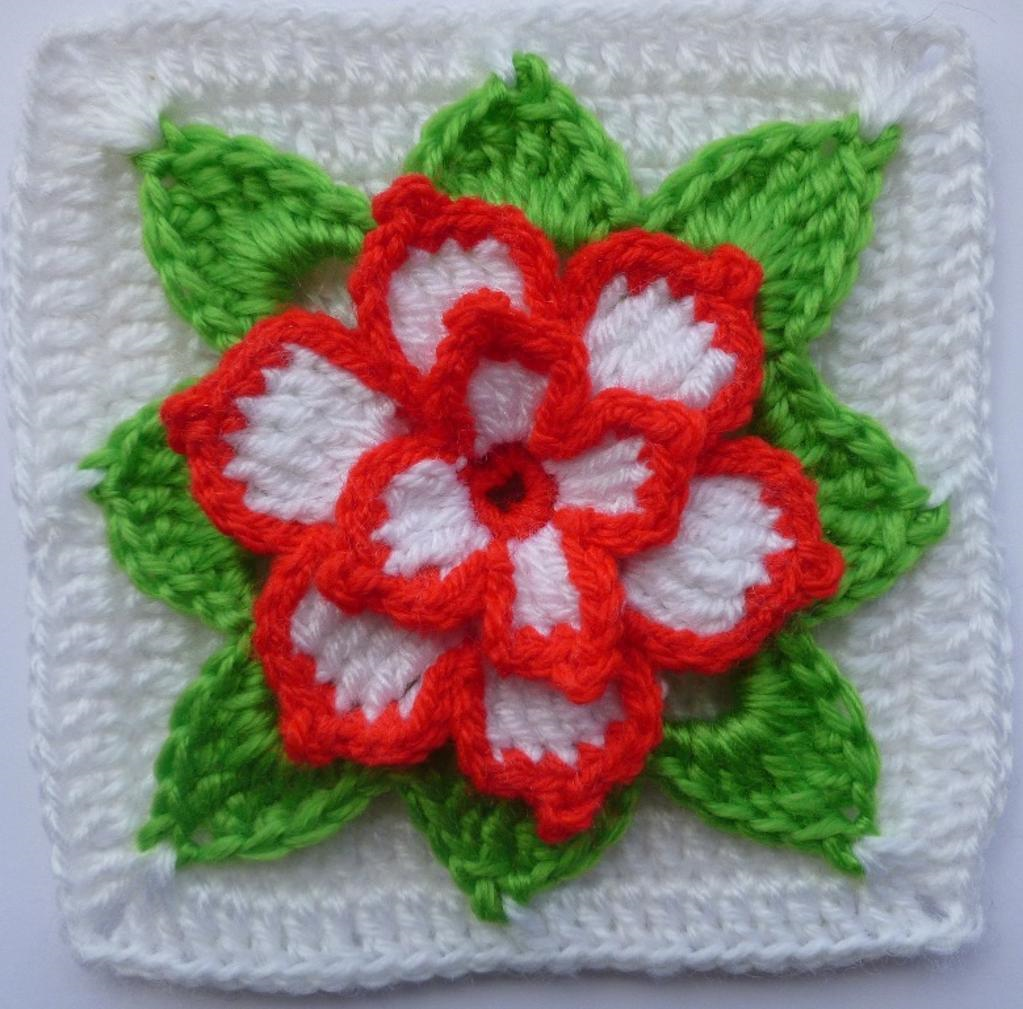 Photo via Bluprint member Luba Davies
Poinsettia Square
If you're a crocheter, you probably already have a million ideas for what you could do with this poinsettia square pattern. Here's what we have in mind: Seam dozens of squares together to make a cozy throw, or just use the squares as wall art. You could even turn the square into an ornament!
Get the Poinsettia in Square pattern.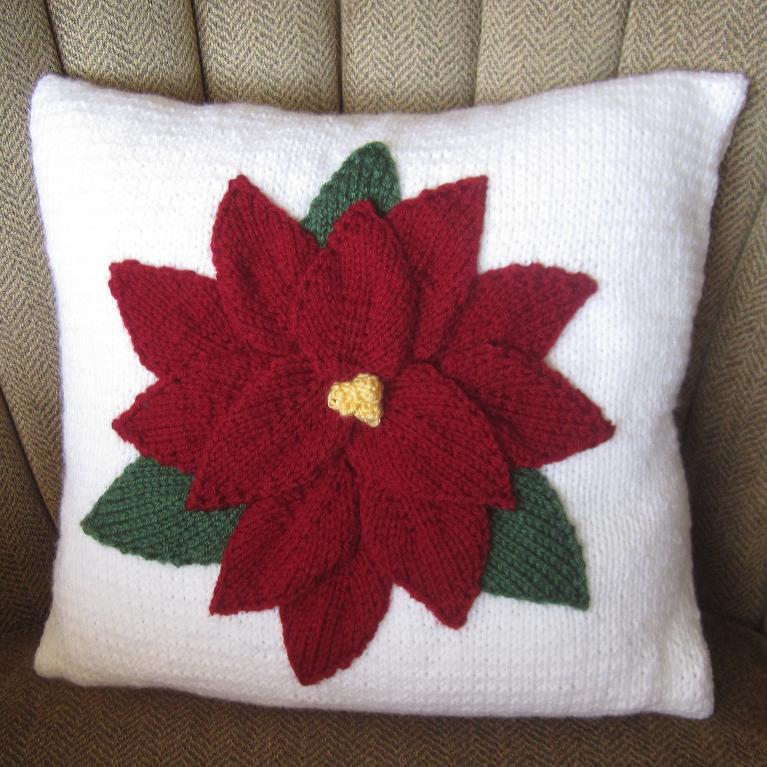 Photo via Bluprint member Ladyship
Poinsettia Pillow Cover
This pillow cover is envelope-style, so you don't have to worry about spilling your Christmas punch all over it. Easily remove it, wash it, and slide it right back onto the pillow. Each petal and leaf is knit separately, then sewn onto the knitted pillow cover.
Get the Poinsettia Pillow Cover pattern.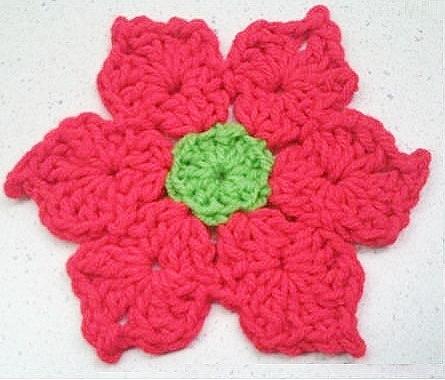 Photo via Bluprint member DraginMom
Poinsettia Coasters and Hot Pads
Wouldn't these coasters look pretty on your Christmas table? They can also function as hot pads that hold warm casseroles on the table so that guests can serve themselves throughout the meal. Who wants to leave the table to get seconds, anyway?
Get the Poinsettia Coasters and Hot Pads pattern.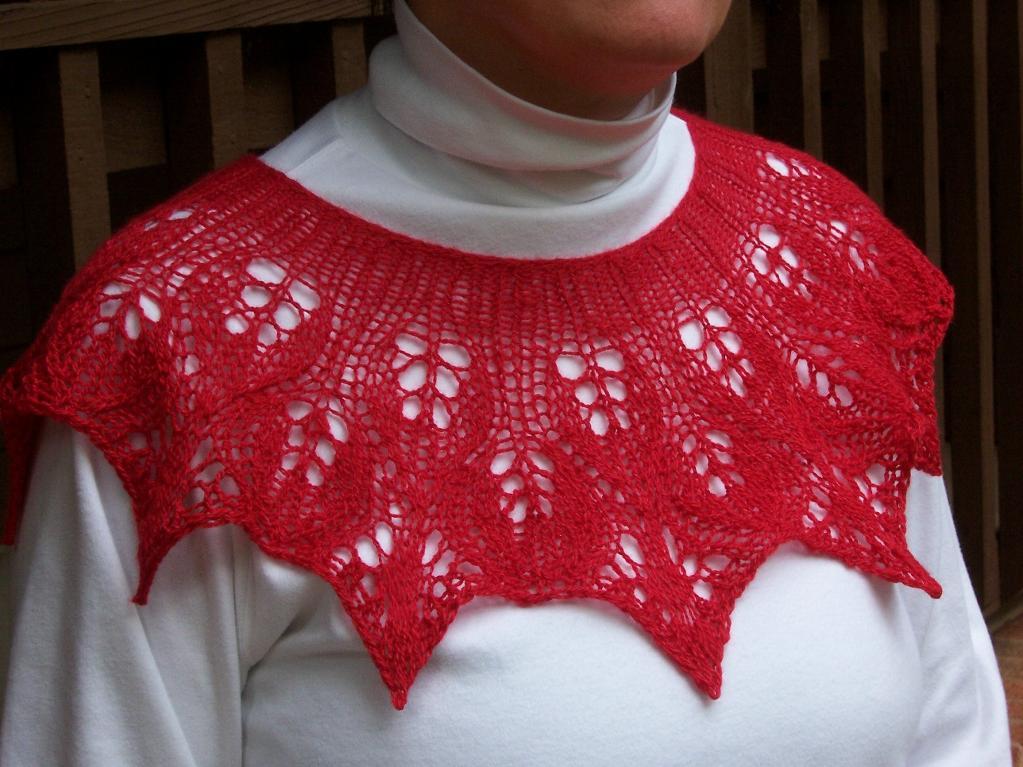 Photo via Bluprint member Mary G knits
Christmas Collar
This lacy cowl uses poinsettia leaves as the main design. Designer Mary G knits also suggest knitting it up in green for an equally Christmas-colored collar.
Get the Christmas Collar pattern.
[box type="shadow"]The final step to knitting any of these poinsettias is to block your project. Blocking is especially important for patterns like flowers, since you want those petal tips to be blocked as neatly as possible. Not sure what tools to use? Kate Atherley knows all kinds of awesome blocking tips, and she's sharing them with Bluprint members in her new class Blocking Handknits.[/box]
You might also enjoy our Flower of the Month pattern roundups for November, October and September.
Do you decorate with poinsettias during the holidays?