If you've attended a baby shower lately, it's possible you already know about the knit octopus trend in both the worlds of knitting and crochet. According to a trending article on Daily Mail, an octopus brings comfort to preemies, since the baby can hold onto the tentacles like an umbilical cord.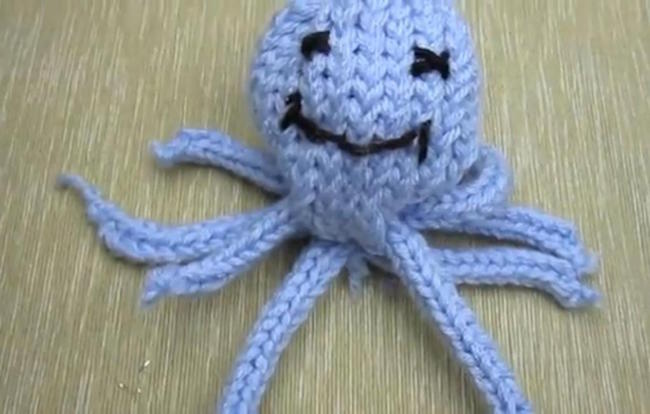 One neonatal care coordinator interviewed by Daily Mail says the sterilized knit octopus also prevents babies from pulling out devices like monitors and tubes since they're clutching the tentacles. The trend has sparked several stitch groups to create and donate octopi. If you're interested in knitting an octopus, check out this list of Octopus for a Preemie Project web sites organized by country.
To inspire you even more, we've collected a couple of knit octopus patterns from right here on Craftsy.
Even if you're not planning to donate, you can still stitch up a knit octopus for anyone you know who needs a little comforting. And, if you or anyone you know loves to crochet, we have compiled a list of 12 octopus crochet patterns here! 
Photo via Cheezombie Patterns
1. Obstinate Octopus Amigurumi
These tentacles are worked in I-cord, so they naturally roll up a bit without any nudging from you. If you're making this amigurumi for a baby, feel free to soften the facial expression if you'd like!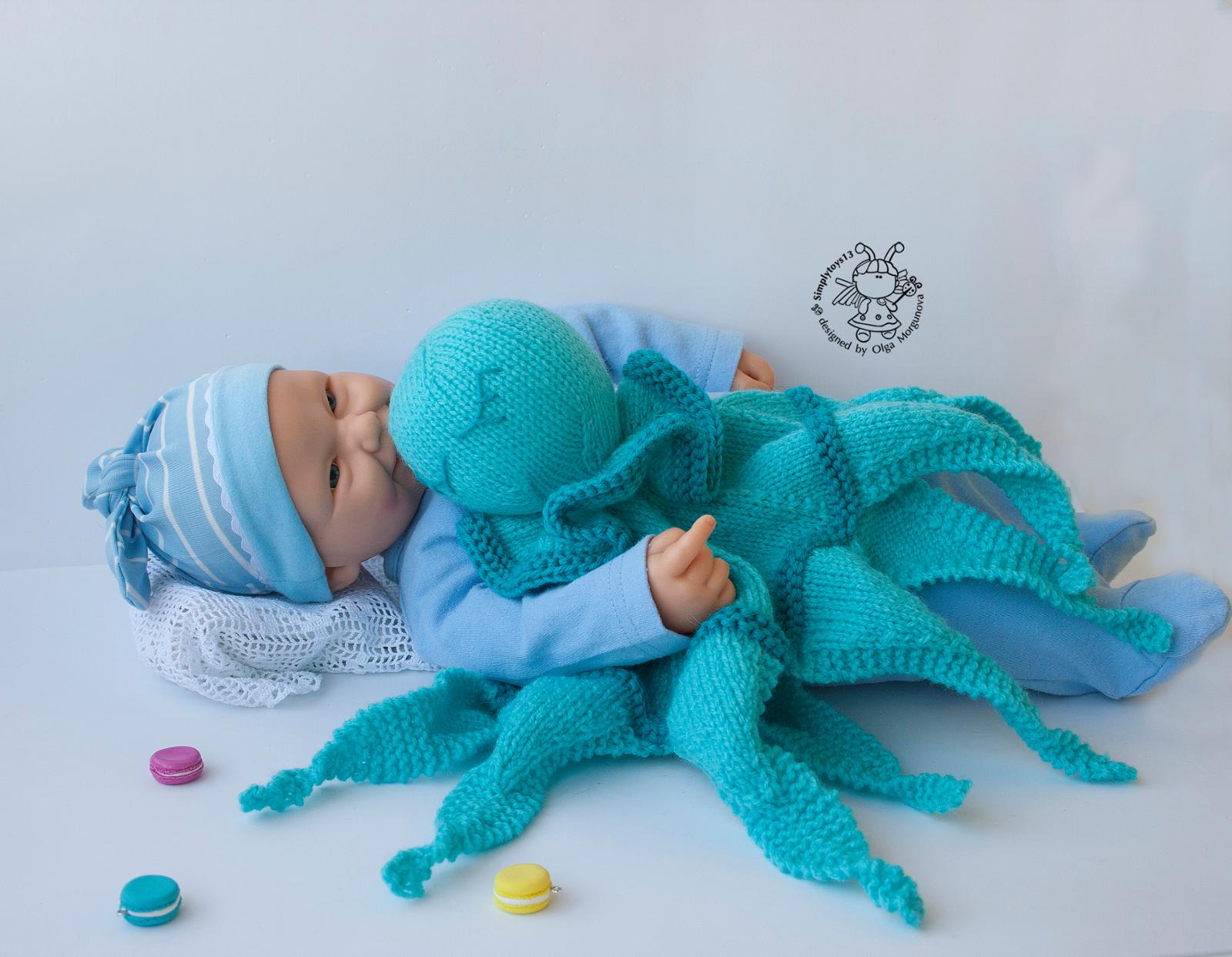 Photo via Simplytoys13 Morgunova Olga Designs
2. Octopus Toy Baby Lace Blanket
This project does double duty as both a toy and a blanket. The pattern is worked in the round, and those tentacles certainly do look cuddly!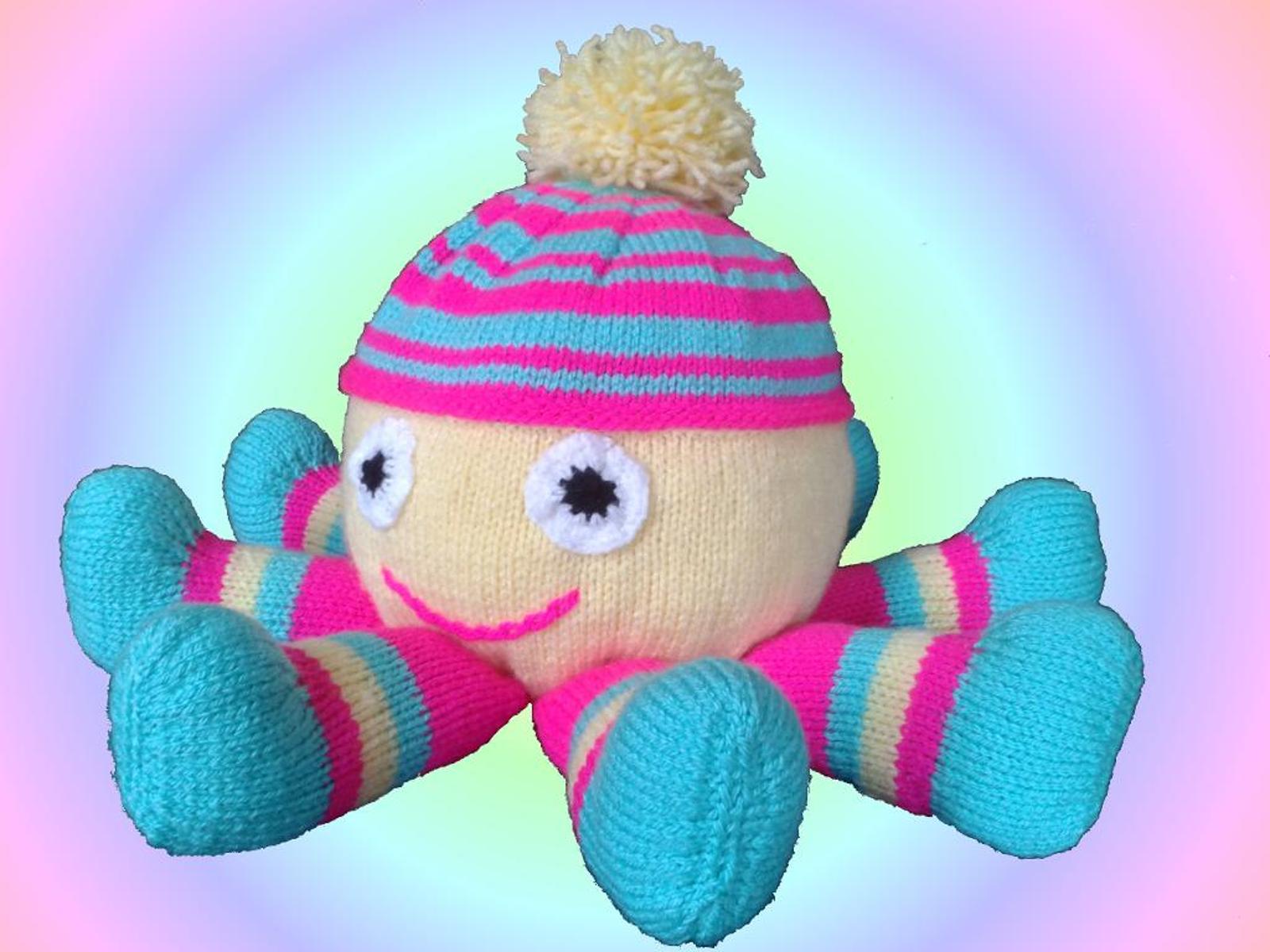 Photo via Knitting by Post
3. Octopus Soft Toy
This octopus is a little less traditional than the usual octopus thanks to larger tentacles and a fun pom pom-topped hat. The toy is totally squeezable, so it can be loved by kiddos of any age.
Photo via Crafter by Night Creations
4. Ollie the Octopus Baby Toy
Clearly this toy is baby tested and approved! Each tentacle has a different texture and color, so not only will it keep baby entertained, it will also keep knitters entertained as they work through each stitch type!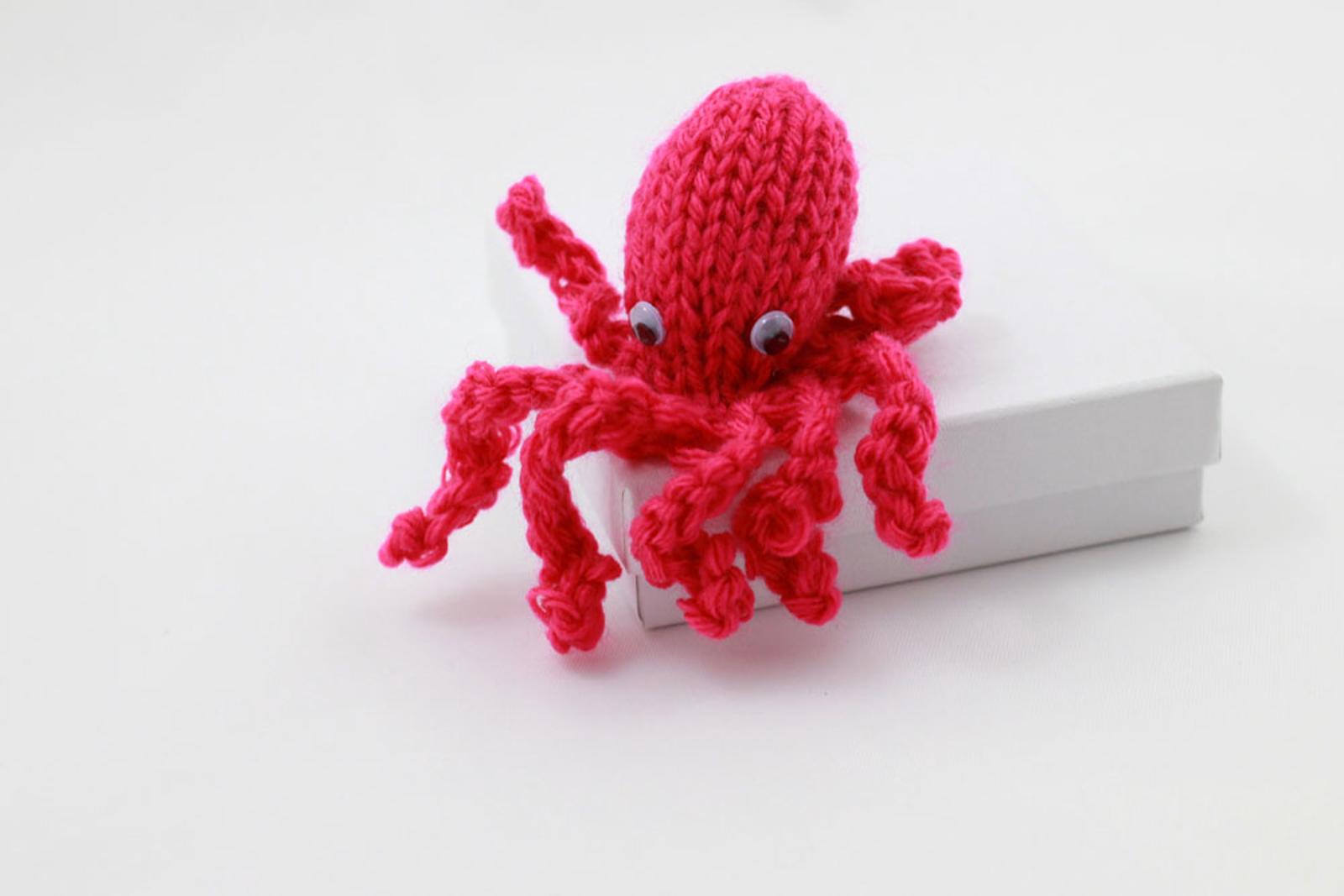 Photo via Rabbits and Robots
5. Tiny Octopus Knit Toy
This octopus is small, for sure, but you can bump up the yarn weight and needle size to make the octopus larger. You can also make dozens of these little key chains as gifts for all your friends!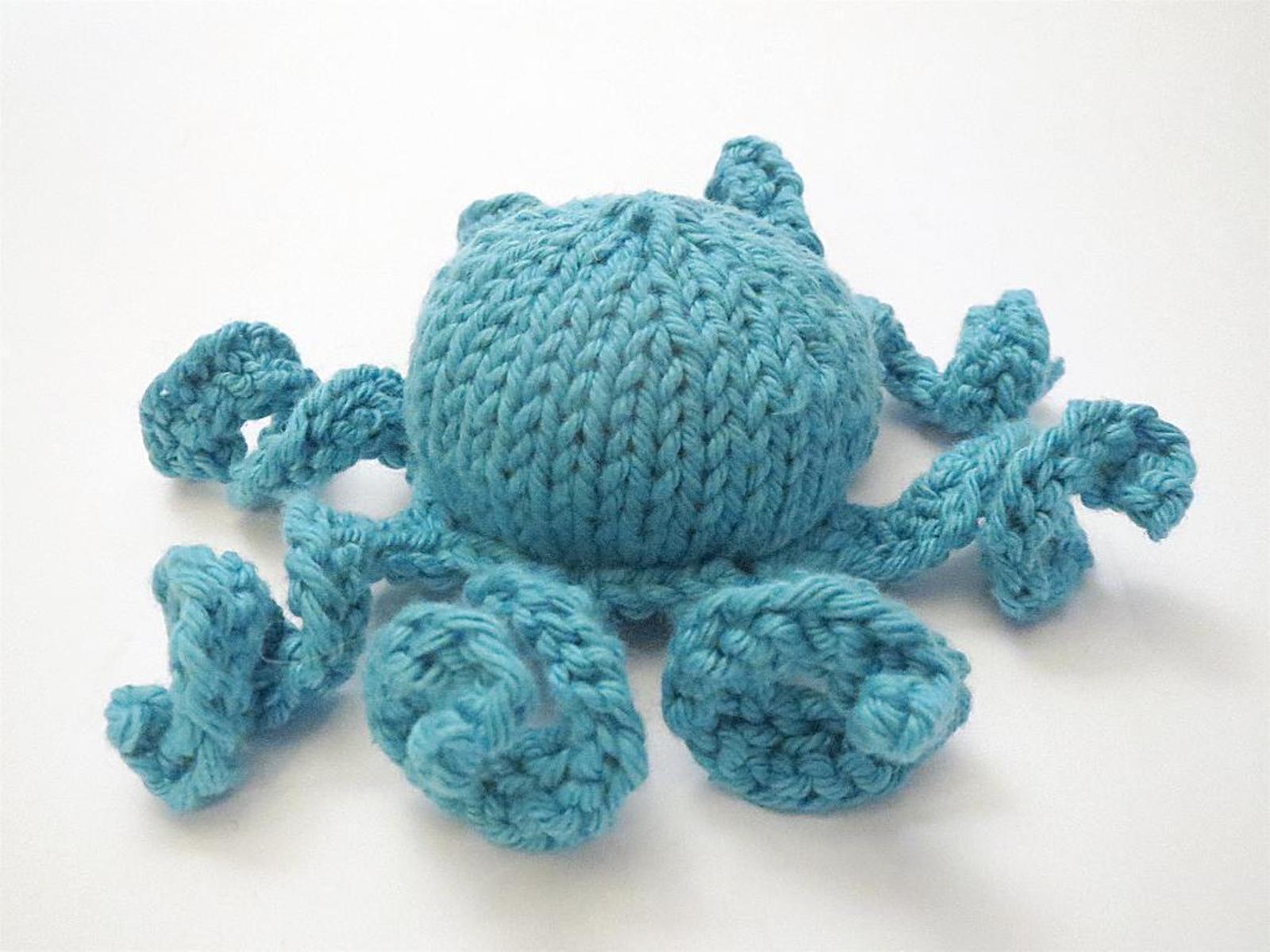 Photo via Bronwyn the Brave Designs

6. Jett the Octopus
Not a fan of seaming? Don't worry! This pattern picks up stitches to create the tentacles, making finishing way easier and faster.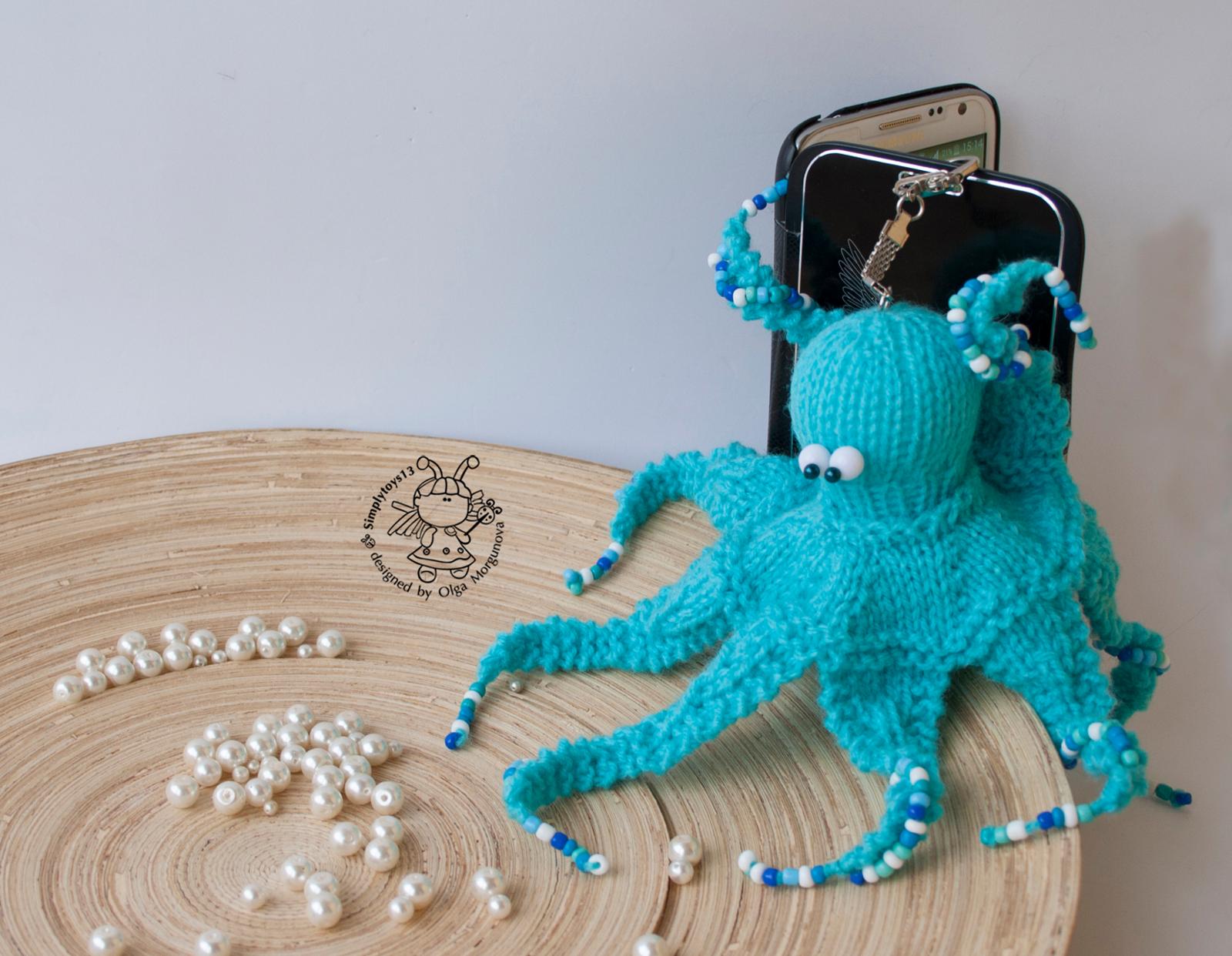 Photo via Simplytoys13 Morgunova Olga Designs
7. Keychain Octopus
Designed as a key chain, you could knit it as a gift for friends or omit the key fob and beads to gift it as a toy. If you're making the pattern for a kid, you might consider grabbing a bulky-weight yarn and larger needles to make the octopus a bit larger and easier for kids to hold onto.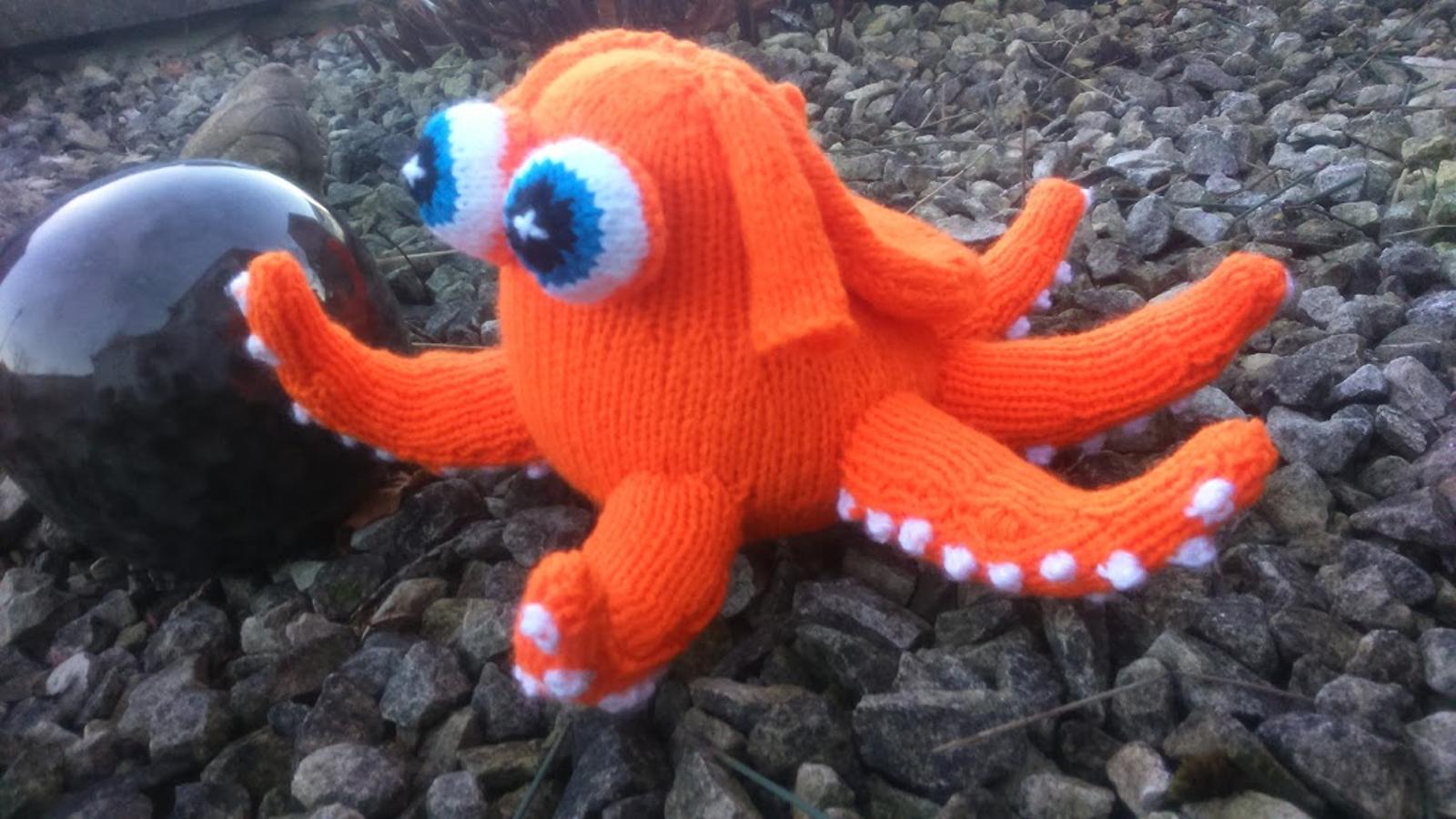 Photo via Nixknittingsticks
8. Hank the Octopus
Hank can be set apart from his other knitted friends because of his textured suction cup bobbles that kids will love to touch. The eyes on Hank's face are knitted, so they're totally safe for babies and infants.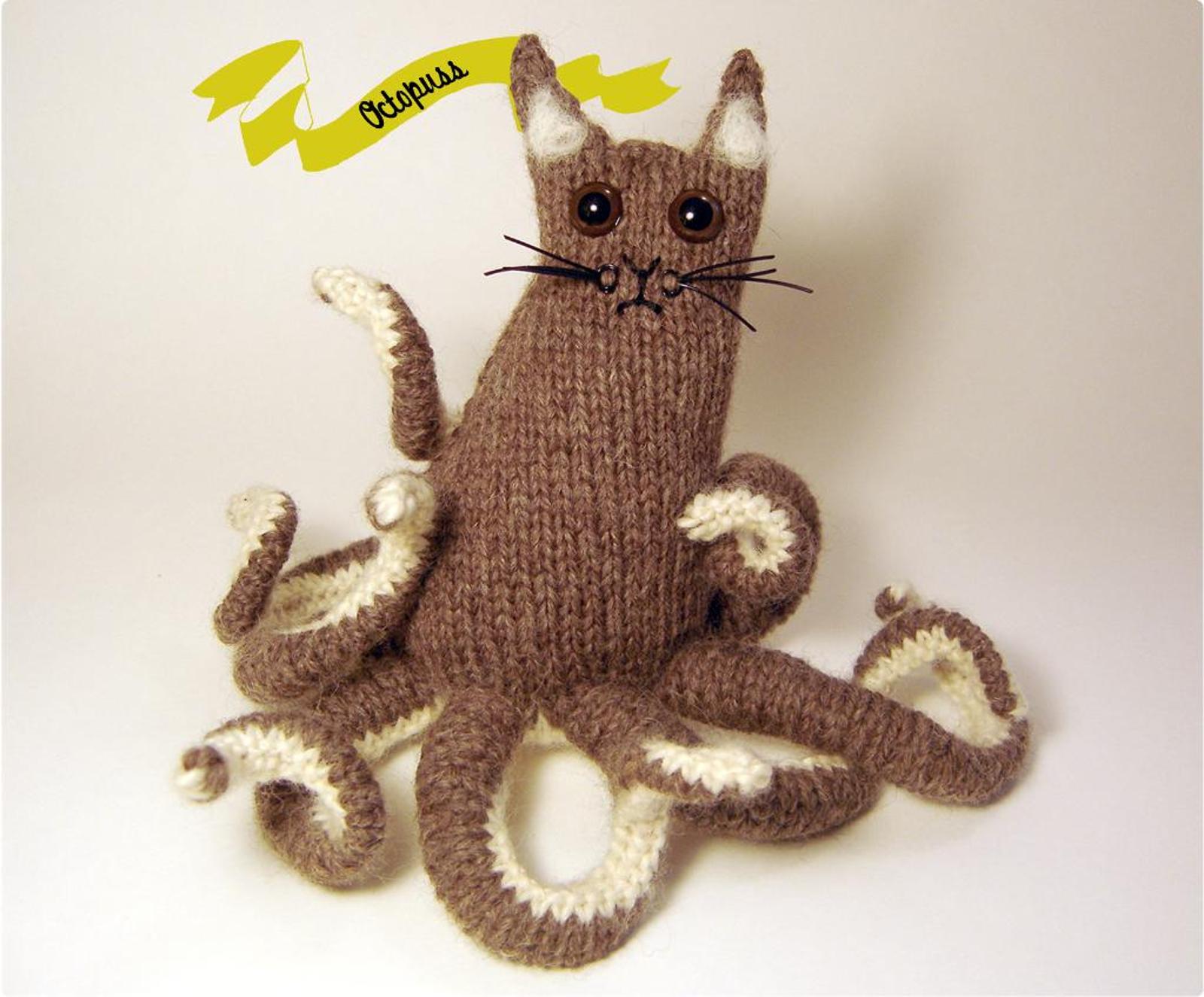 Photo via Dapper Toad
9. Octopuss
It's not a cat, it's not an octopus, it's a octopuss! If you're making this toy for a baby or infant, be sure to substitute the eyes and whiskers for something safer, like knitted or embroidered features.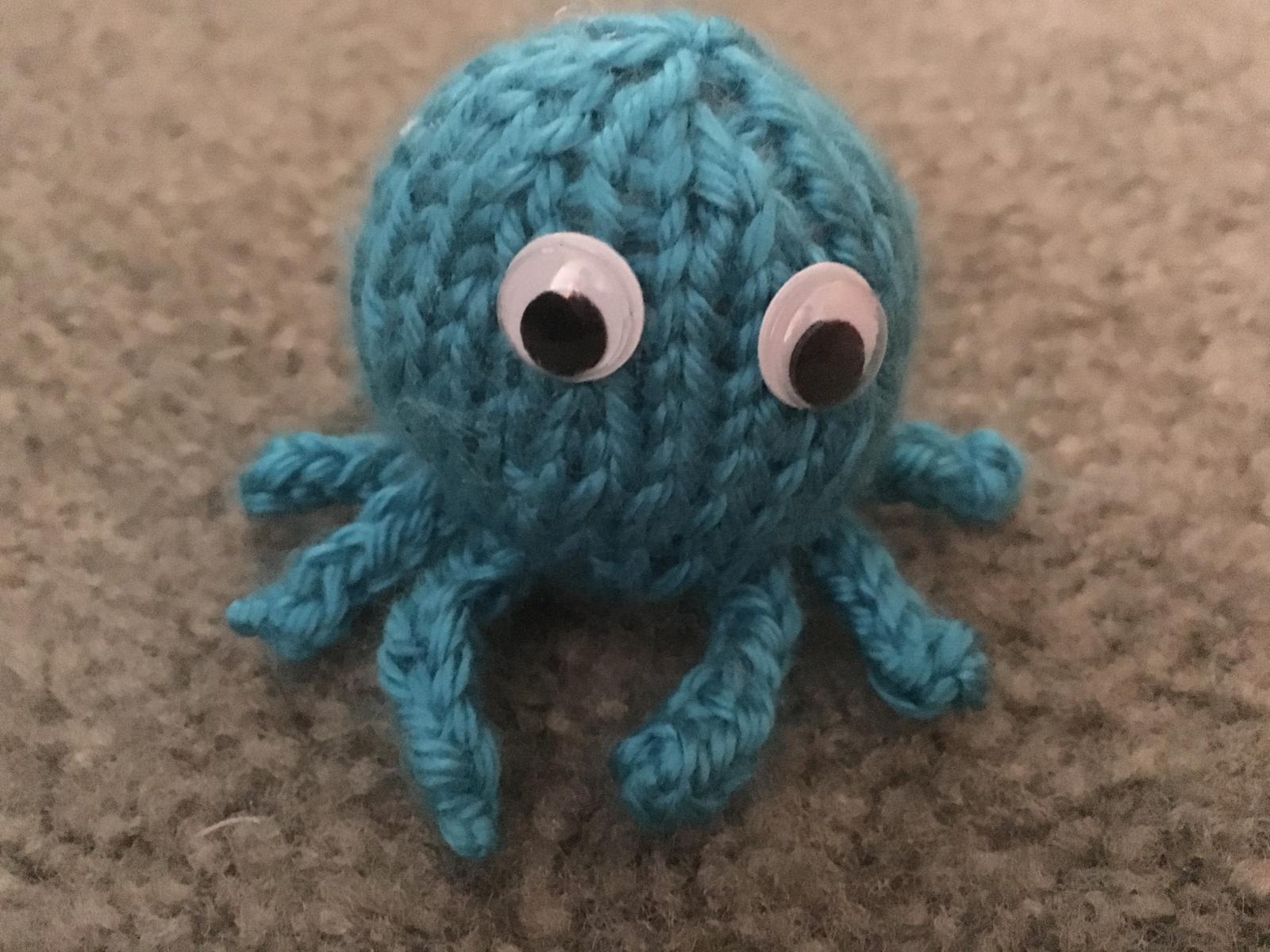 Photo via crazycrafter101
10. Knit Octopus
Knit this easy little octopus pattern as is, or play around with it to make it bigger. If you want to change the octopus's face, you can embroider eyes instead of using googly eyes, plus add a mouth if you'd like!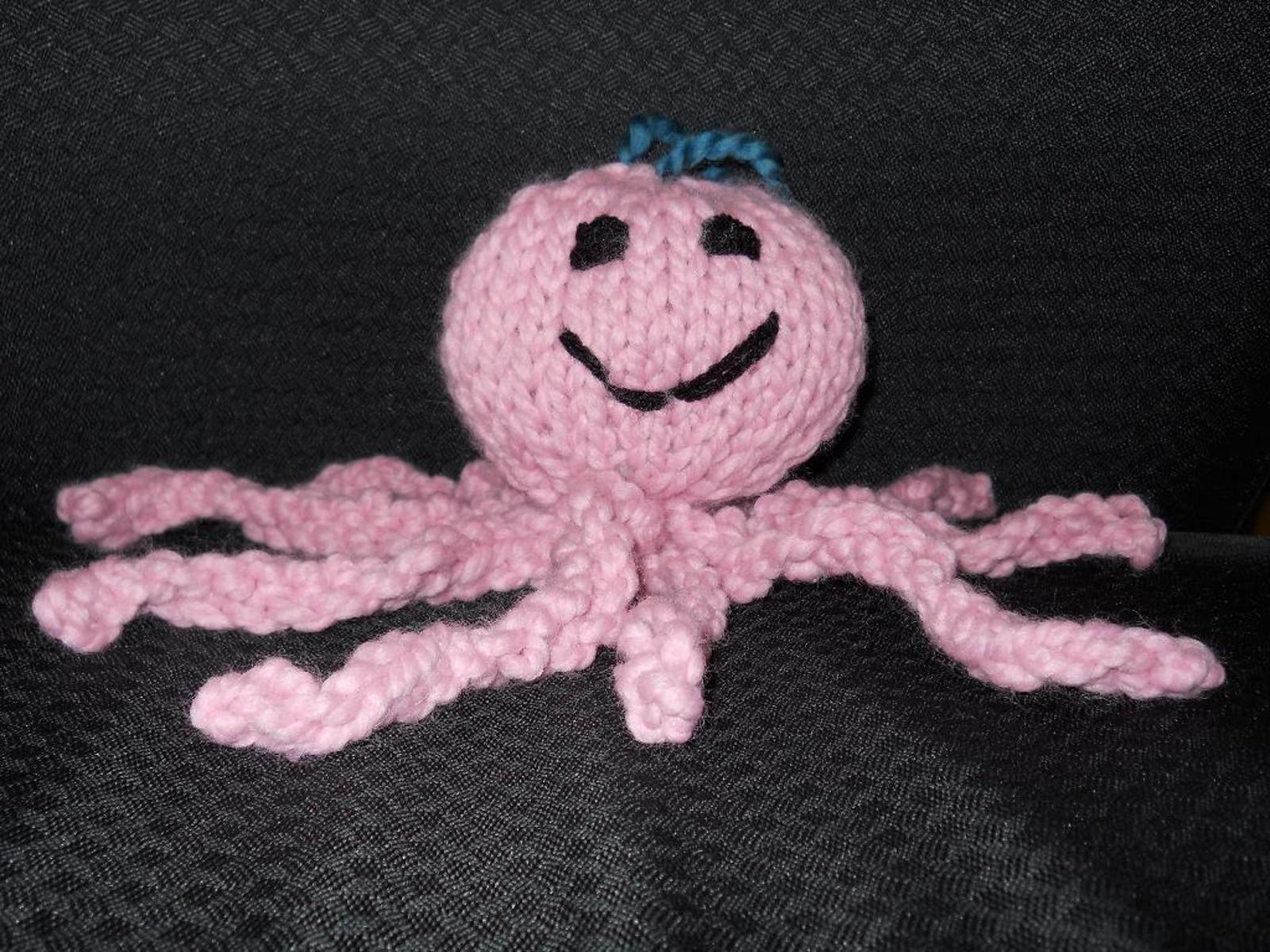 Photo via Robin Celli Designs
11. Octavia, the Octa-Pinkie Octopus
This pattern was designed for another good cause, Delaware Head Huggers. This organization collects and delivers chemo caps to both children and adults. We think this octopus could help bring a smile to any kid's face, including those who are struggling with health issues.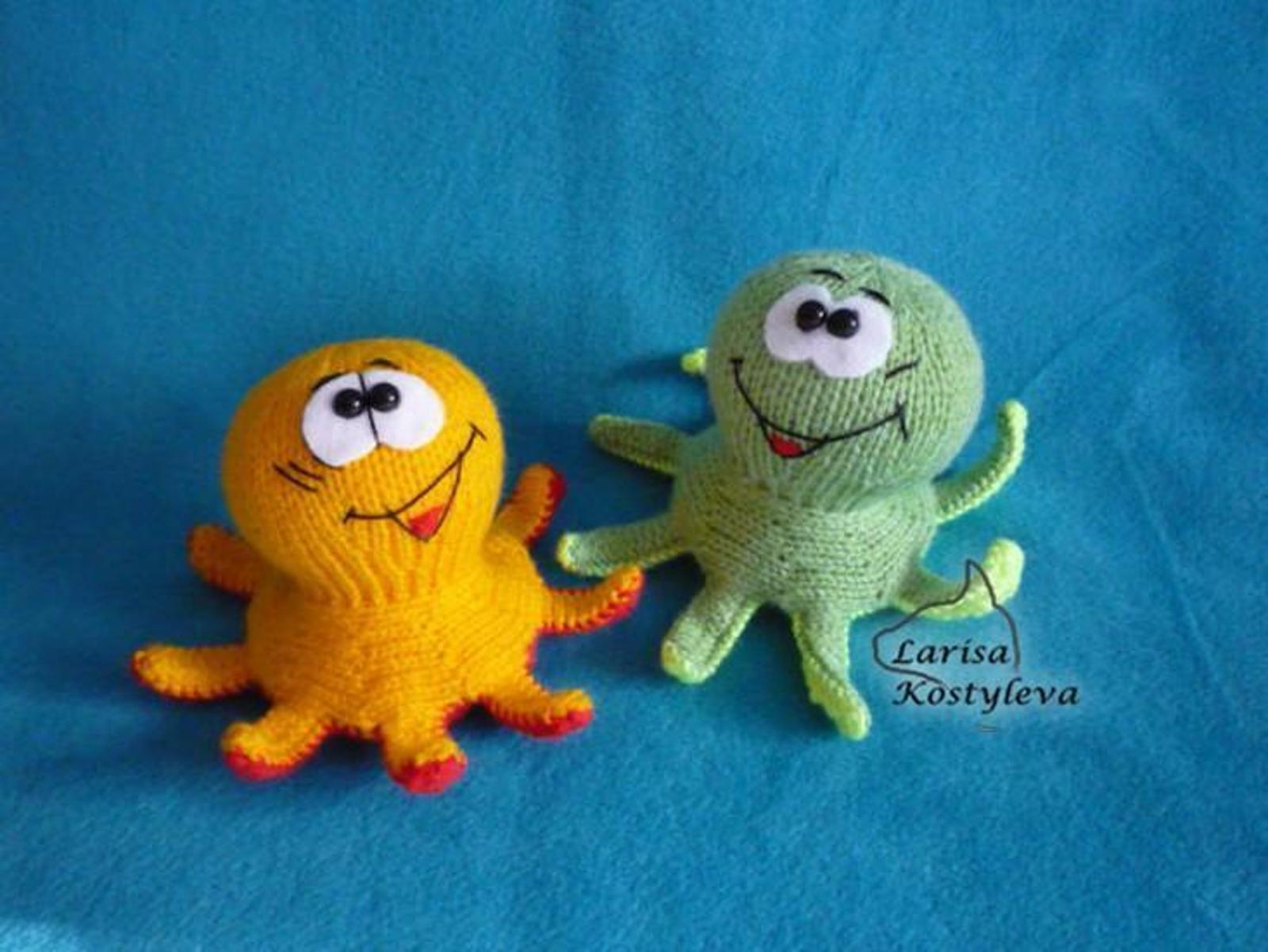 Photo via Larisa1122
12. Octopus Amigurumi
This is the perfect amigurumi pattern for a beginner because it comes with 11 pages of instructions and 27 photos to walk you through the pattern. The felt eyes and embroidered facial features are safe for all ages.
Have you heard of the knit octopus trend in hospitals? Do you plan to make any for your local hospital?