As summer comes to a close, I'm desperately trying to enjoy the last of the colorful flowers growing outside my door. But even when summer starts to fade, I'll still be able to enjoy a splash of color thanks to a bouquet of bright knit flowers!
Knitted flowers are ideal for displaying all year long because they never wilt or need water. (If you have a black thumb like me, those are two huge advantages.) Whether your favorite flower is a poppy or a rose, there's no shortage of knit flower patterns to choose from here on Craftsy.
Turn these knit flowers into bouquets for home decor, or attach them to sweaters, totes and accessories for an extra embellishment. We definitely encourage mixing and matching!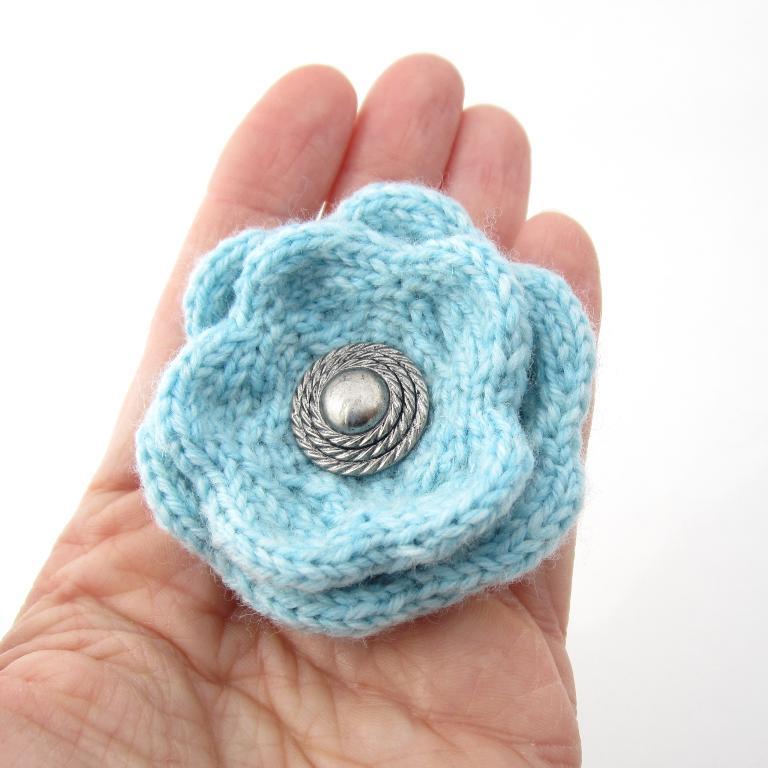 Photo via Craftsy member Natty-Knits
1. Winter Flowers
This woolly flower gives off a warmth that you seriously need in the winter. If you're having problems with the short rows in the pattern, be sure to check out Carol Feller's free mini-class on Short Rows to help you work out the issues.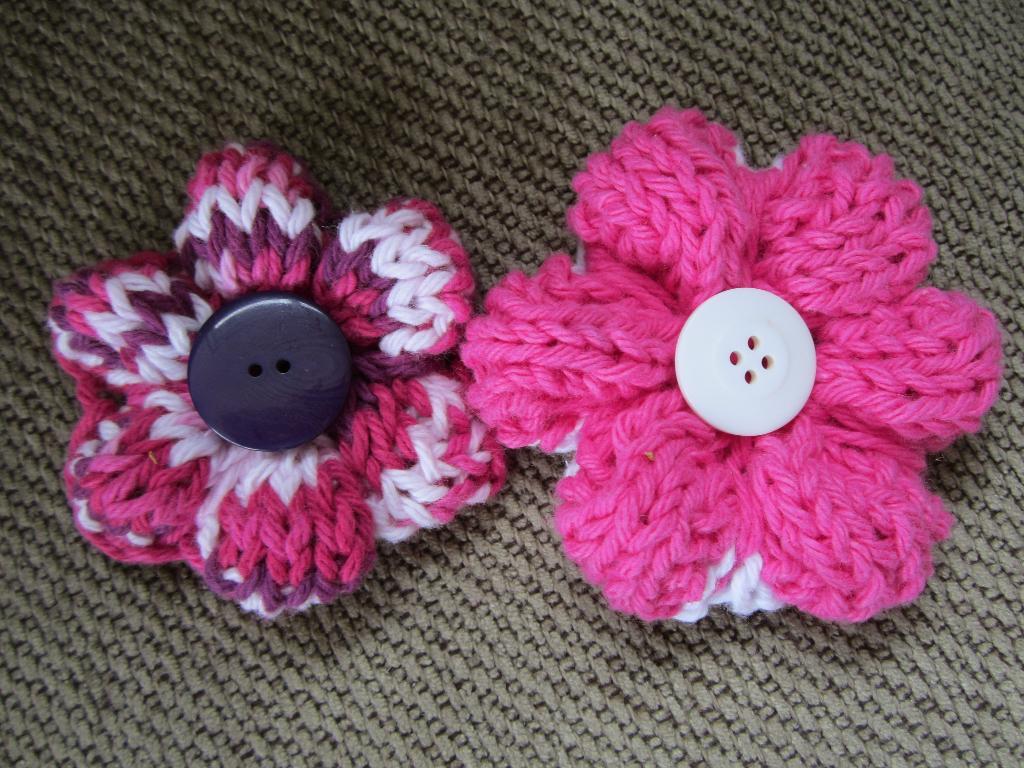 Photo via Craftsy member KnotEnufKnit
2. Simple Knit Flower
Knit this pretty flower in one piece with any scrap yarn you choose. For smaller flowers, use fingering-weight yarn and small needles; for larger blooms, go for heavier weights and bigger needles. There are plenty of other ways to customize the flower, like adding a cluster of beads to center instead of a button.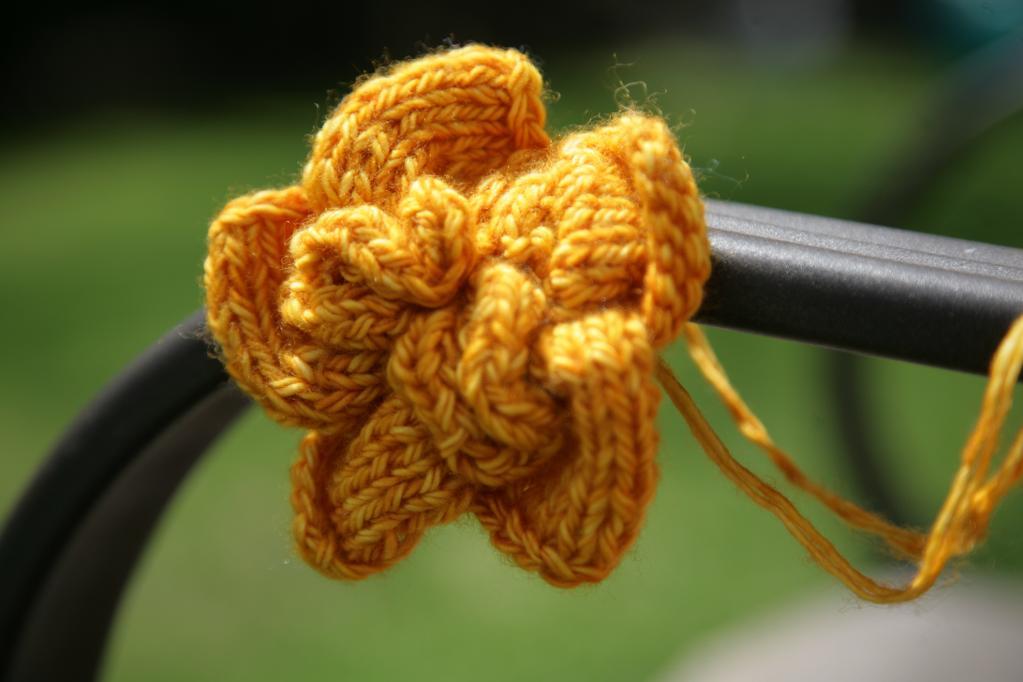 Photo via Craftsy member Lyudmyla Vayner
3. Ella Knit Flower
This flower has an extra little twist in the center that makes it totally unique. Those twists do require a little bit of sewing, but it's easy enough even for a beginner knitter. There's even a picture tutorial to make sure you don't get lost.
Photo via Craftsy member Linda Dawkins
4. Lavender Flower
Knit this flower in the round and you'll save a lot time on finishing. If you want to create an entire group of lavender, you can insert wires into the stems to help them stand upright. Want to make an entire bouquet? Check out the designer's Knitting Flowers E-Book that includes ten different flower patterns, including this lavender one.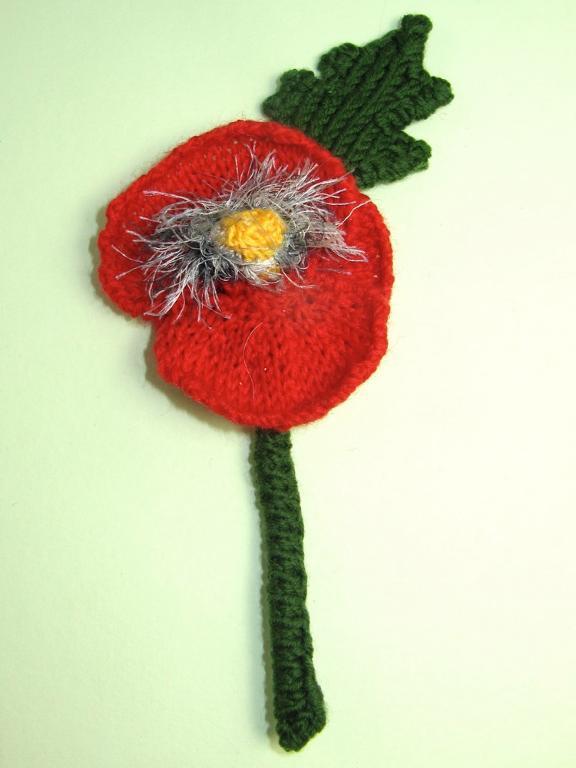 Photo via Craftsy member madmonkeyknits
5. Poppy Flower Buttonhole Accessory
This poppy was designed in honor of Poppy Day, also known as Remembrance Day, to honor those who served in war. Wear it to remember a loved one, or just add it to your everyday accessories. If you crave more of a variety of flowers, check out the designer's Garden Flower Collection that includes six flower varieties.
Photo via Craftsy member Kate Oates
6. Forever Flower
This flower is destined for your work desk or window sill. The instructions to make the pot with dirt are also included, but skip it if you plan to knit multiple flowers and place them in a vase instead. A little bit of seaming is required to finish off your flower, so arm yourself with a darning needle!
Photo via Craftsy member CraftsyPatterns
7. 1 Hour Knit Flower
A flower in just an hour? Yes, please! These are some of the quickest gifts on the planet, too, so think of different ways you can incorporate these into your next birthday or holiday gift. They would even look nice attached in clusters to a front-door wreath.