Oh the messes we can make with small items around the house. Jewelry, office supplies, cleaning supplies, laundry, craft supplies — all these things seem to constantly cause our homes to look disastrous. But if you can manage to gather all those little things in one place, there's an easy solution for staying organized: a knitted organizer.
Clean up your yarn stash and home simultaneously with these functional and beautiful knit basket patterns.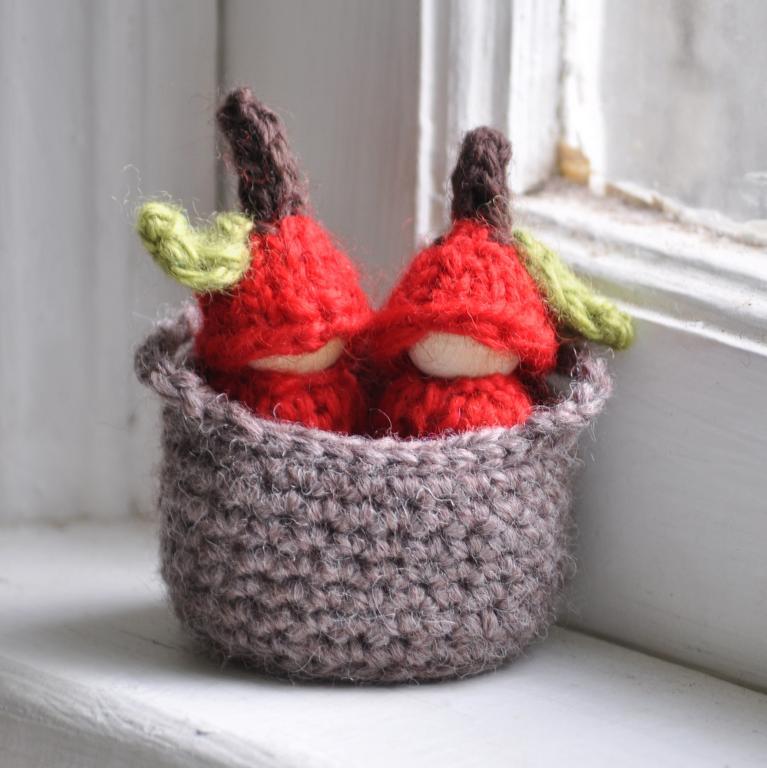 Photo via thiscosylife
Apple Sprites in a Basket
This basket has a fun bonus: Apple Pie and Apple Sauce, the names of two sprites that live in the basket! The apples, of course, are an optional addition. You can knit the basket solo and use it to store all kinds of things, from candy to buttons.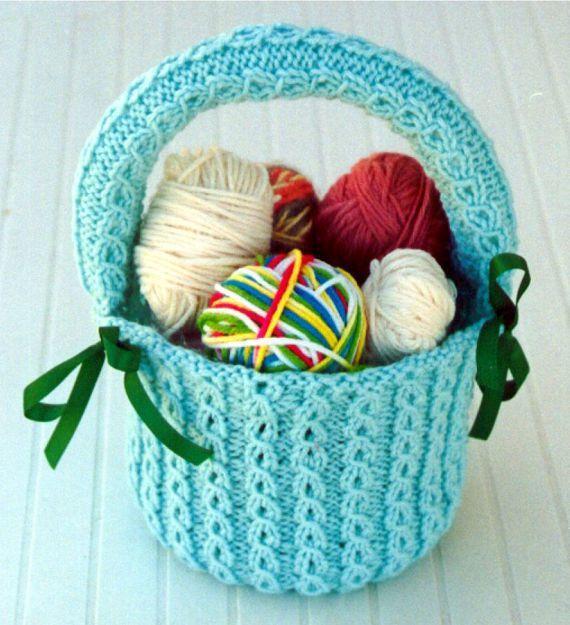 Photo via Frugal Knitting Haus
Elegant Basket
Here's an idea most of us knitters can get on board with: Use yarn from your stash to knit up a basket that stores more yarn from your stash! I love designer Frugal Knitting Haus's suggestion to knit this and fill it with cookies or flowers as a gift.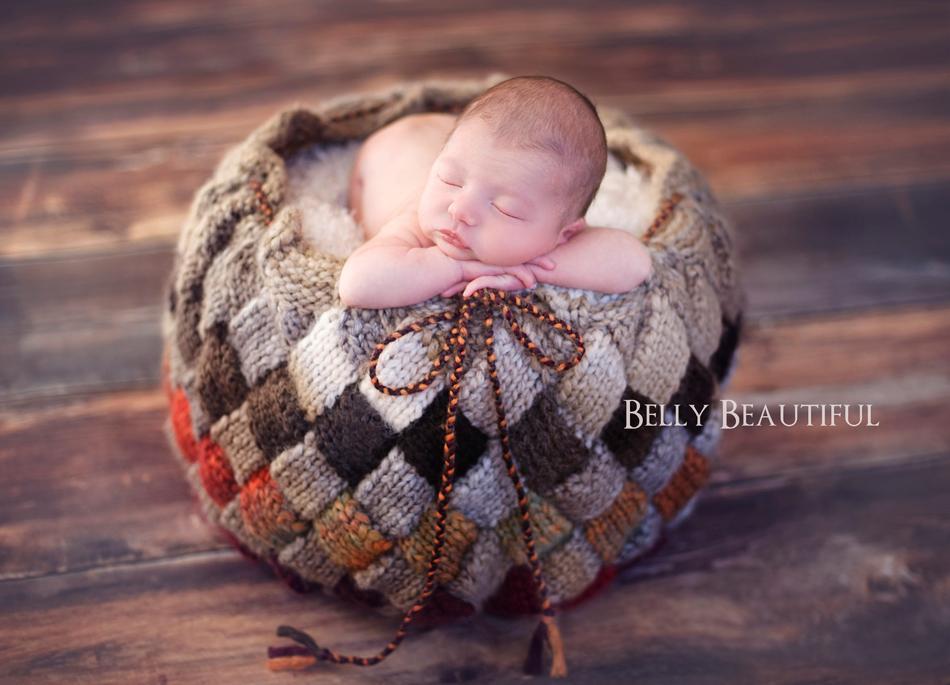 Photo via melodysmaking
Entrelac Basket
If you're looking for more of a challenge with your basket, this pattern uses the entrelac technique. And no, it's not just a photo prop for baby. The drawstring means you can store many things in the basket, including small projects for on-the-go knitting.
Totally new to entrelac? Check out our Entrelac Knitting class with Gwen Bortner to learn the basics.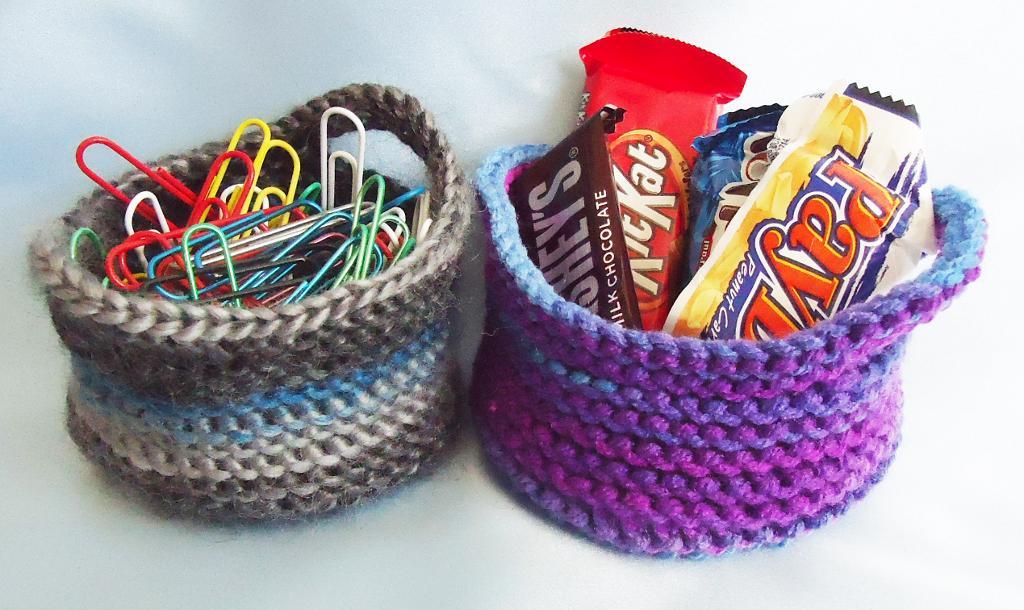 Photo via Frugal Knitting Haus
Desk Bowls
Paper clips, rubber bands, candy—here's a great way to organize all the little things strewn all over your desk. Don't stop with the office, though. You can also use these to store little accessories like rings and bracelets.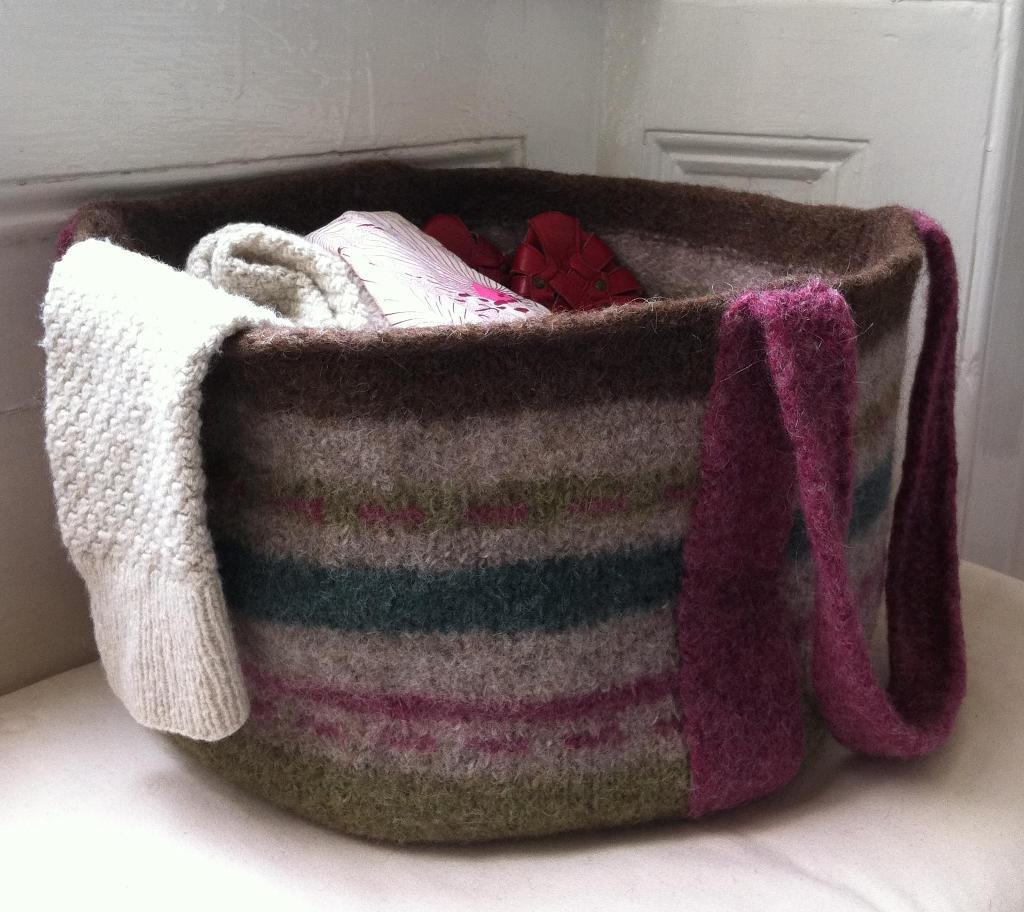 Photo via bimblenmooch
Willa
This sturdy bag is felted, so it can hold even your heaviest items. Tote it around with you on the go or use it around the house to hold shoes, laundry, and other essentials. It's especially handy if you plan on moving the bag from room to room since it has durable handles that leave your hands free.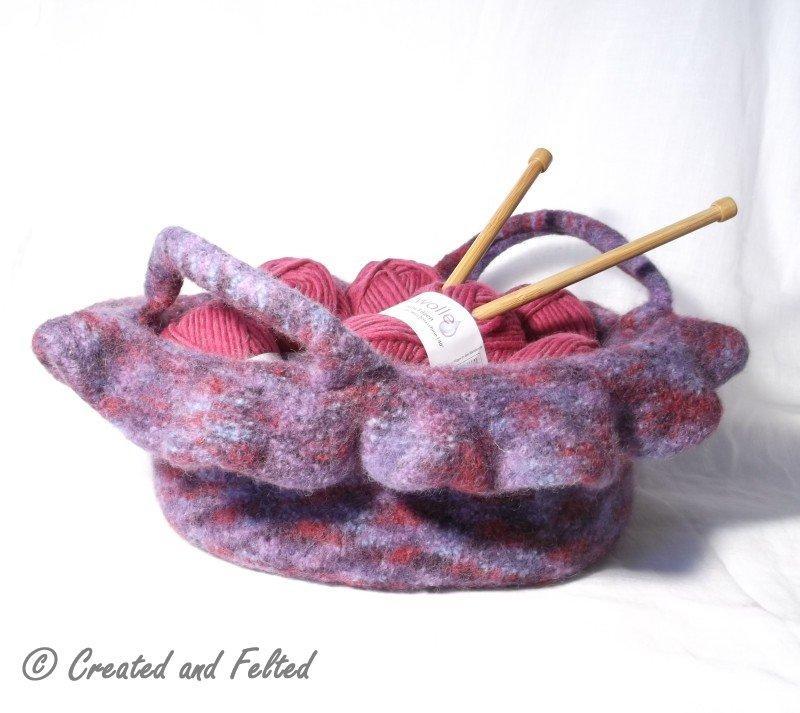 Photo via Claire Fairall
Rosetta Felt Bag
Store your current knitting project in this bucket-style bag at home, then just pick it up and take it with you when you're going to a stitch group. The added ruffle around the edge gives it a little extra decoration.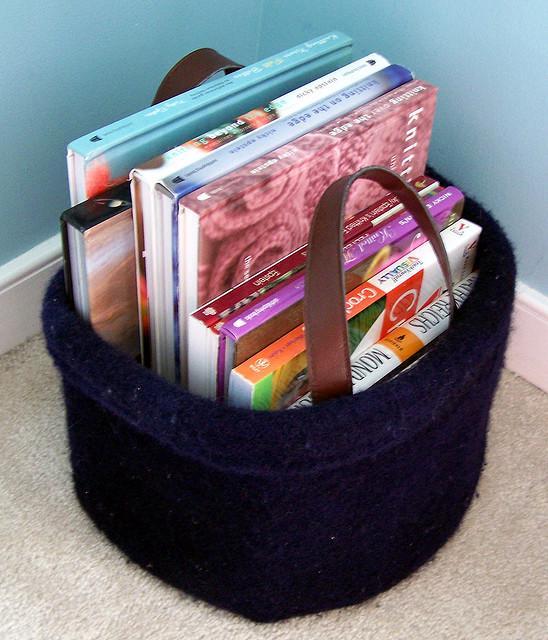 Photo via Pipp
Felted Basket-Bucket
I love how designer Pipp uses this felted basket to store books and magazines. So much better than just piling them on the coffee table! The pattern includes instructions to knit your own straps, but you can also choose to add store-bought or upcycled straps from an old purse.
nrunge@yahoo.com

Customer Service

LINDA

Mary Davis

Customer Service