The reality is that if you can knit and purl, you can create many different textures — seed stitch, ribbing, stockinette stitch, basket weave ave more. Some knit and purl patterns might look complicated, but if you take a closer look, you'll see that it's just like garter or stockinette stitch except the stitches are just in a different order.
If you're a beginner who can knit and purl, check out these knit and purl patterns that will help you explore textures you never thought you could knit!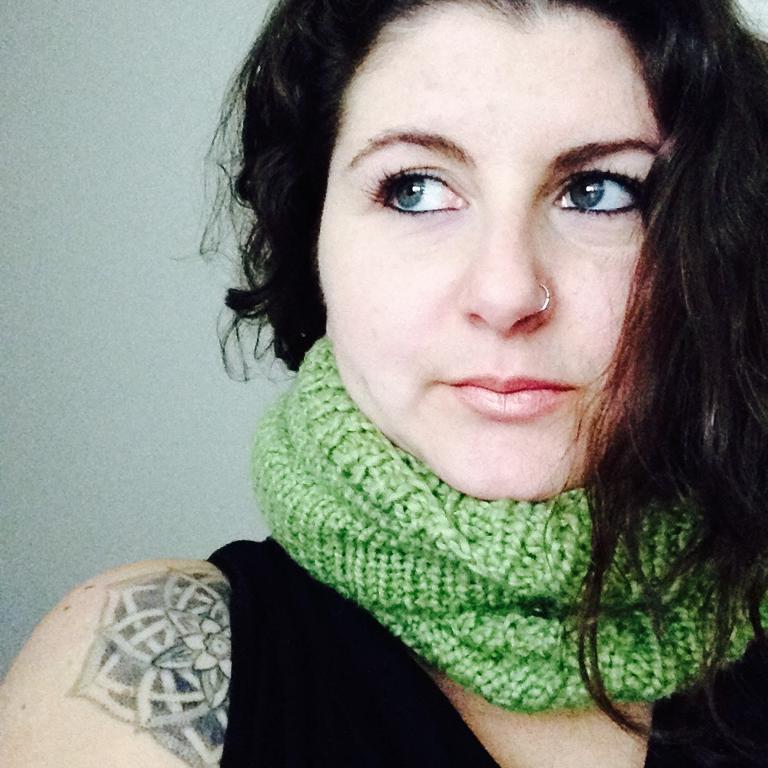 Photo via Craftsy member Knit It Out
1. Jolly
If you know your knits and purls, try them out in the round with this cozy cowl. You'll combine your knits and purls on the edges for a beautiful rib, then you'll get plenty of practice with knitting as you work stockinette stitch in the round. The designer also notes that this is a great way to practice tension!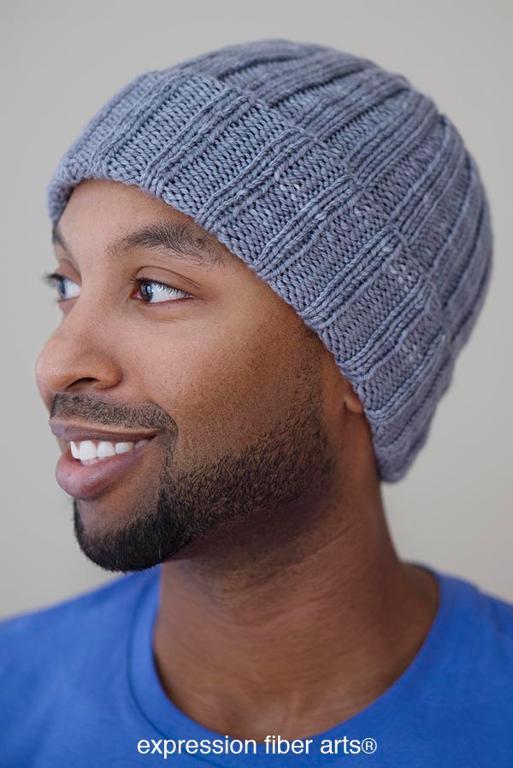 Photo via Craftsy member CChandi Agee
2. Boyfriend Beanie Hat
Impress one of the dudes in your life while you practice ribbing with this easy pattern. (The pattern actually works for gals, too.) The ribbing provides both texture and the perfect fit. You'll also get some practice with decreasing.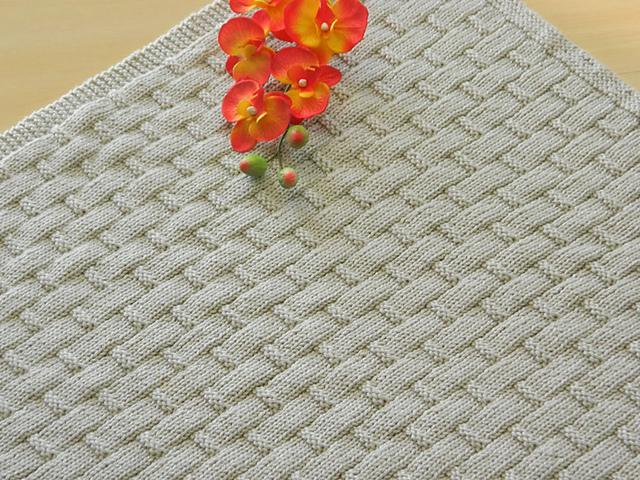 Photo via Craftsy member sandrabaroni
3. Linus Blanket
Yep, believe it or not, this beautiful basket weave is created with just knits and purls! This is great practice for reading a pattern and learning to read your stitches so that you can knit without referring back to the pattern every time.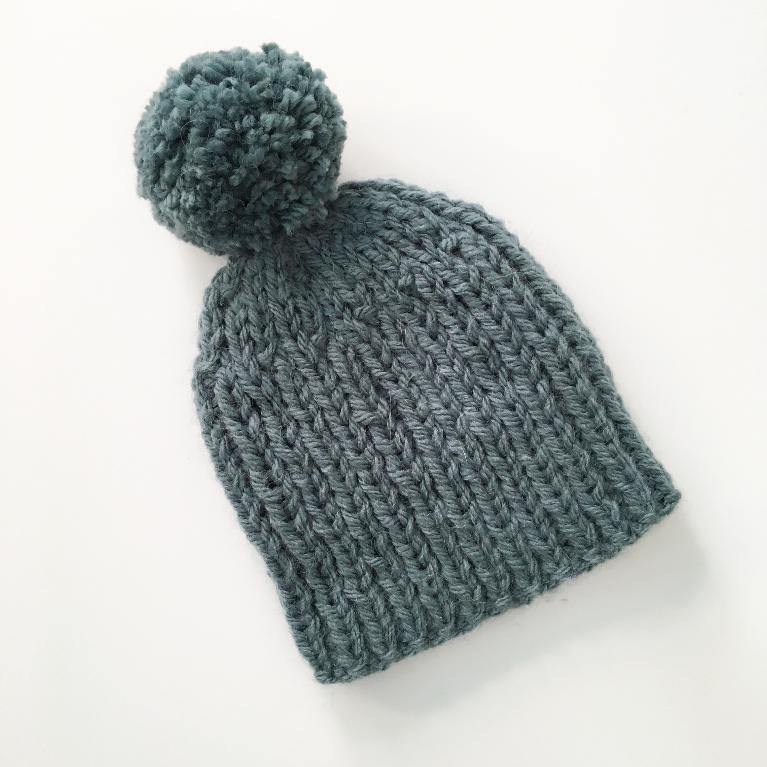 Photo via Craftsy member Julie Taylor
4. Quick and Easy Bobble Hat
This pattern is tailored to suit any beginner knitter. You can knit the hat flat and then seam it, or you can practice working in the round. As your skills improve, you can even play around with other options like color changes! Of course, you'll also learn how to make a pompom if you don't already know how.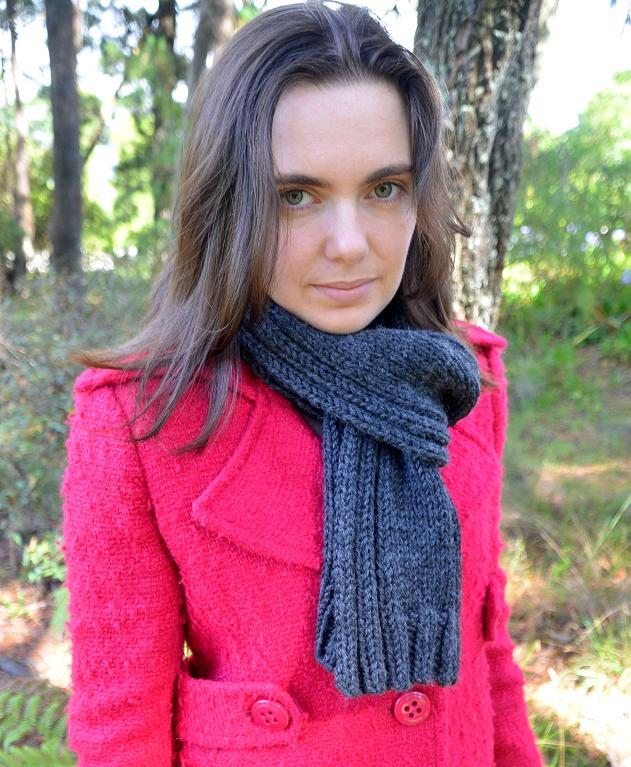 Photo via Craftsy member Blue Mtns Knits
5. Katoomba Track Scarf
This scarf is knit with super-bulky yarn, so it works up quickly even for beginners. If you want a matching hat to make a complete set, you can also check out the Katoomba Slouchy Beanie.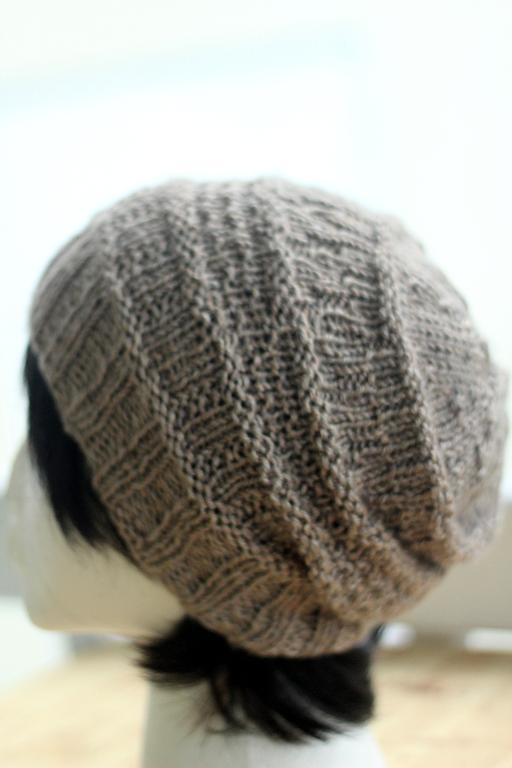 Photo via Cratsy member Tafadzwa
6. Violet Beanie
Many beginner knitters are amazed at the texture they can create from just knits and purls. This hat is the perfect example of that. Those ridges you see are just purl stitches that look way fancier than they actually are. If you know how to knit and purl, you can tackle this hat.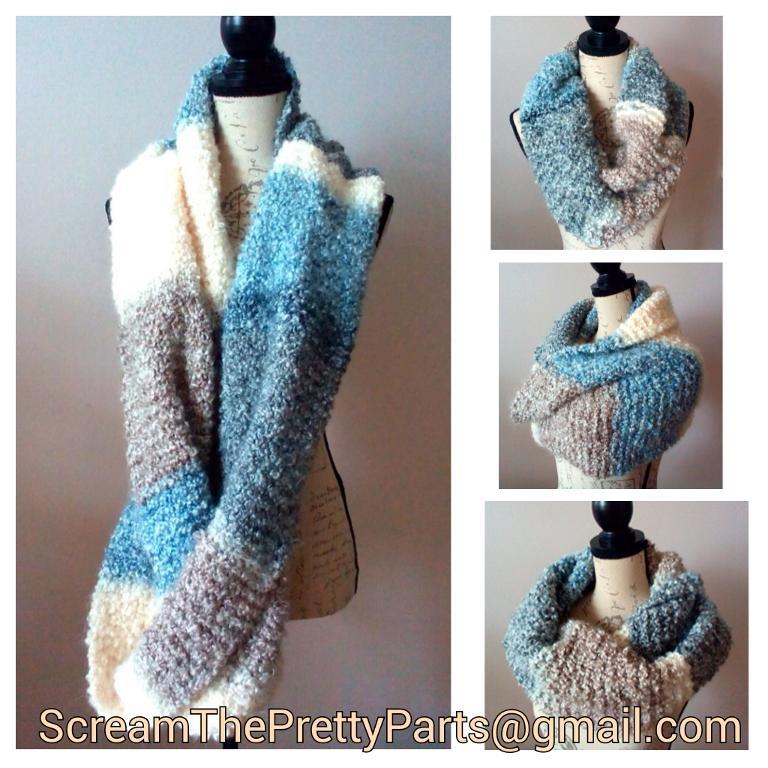 Photo via Craftsy member Muze Studio
7. Waterfall
Sometimes the yarn you use can create an effect that's just as impressive as your stitches. That's the case with this cozy scarf that's knit using Lion Brand Homespun. Plus, the texture of the yarn is forgiving when it comes to making mistakes, so you can knit without worrying about messy stitches.