Pockets as we know them today have not always been a common feature when sewing garments. It wasn't until toward the end of the Middle Ages when money started being exchanged for goods and services and the need for pockets arose. Since people needed something to carry their coins, they fashioned small purses that were hung from their belts. Handy, but also prone to being snatched by thieves, or "pickpockets."
Pocket design was eventually moved inside articles of clothing, and sometimes a slit was cut in the garment to improve access to the pocket contents. By the late 1700s though, tailors and family seamstresses began sewing clothing with pockets "built in" or sewn onto the outside of the garment.
Become a pocket design pro and develop an expert eye for design as you learn to draft and sew classic, custom pockets in the Craftsy class Designing Details: Pockets with Kenneth D. King.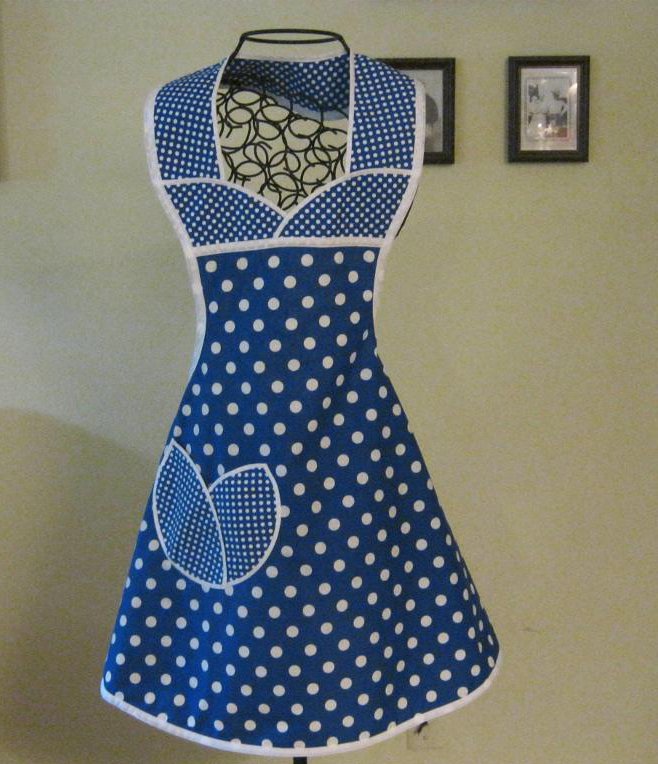 Photo via Craftsy member Nancy Crenshaw

Today, most of us love pockets for their functionality, and sometimes for their aesthetic appeal as well. There are two basic types of pockets for garments, with many variations within the two basic style: patch pockets and inside pockets.
Patch pockets are sewn onto the outside of the garment, and inside pockets are well, mostly inside a garment! Let's take a look at some of the variations.
Types of patch pockets
Patch pockets can be lined or unlined, and can be made in any shape desired. They are usually made from the garment fabric, or can also be a contrast fabric in a compatible fabric weight. They often are attached by machine stitching, but can also be sewn to the garment by hand.
Sometimes these pockets are trimmed with lace, ribbons or decorative stitching. Often placed on the front of a garment, they can also be added to the back of a skirt or pants.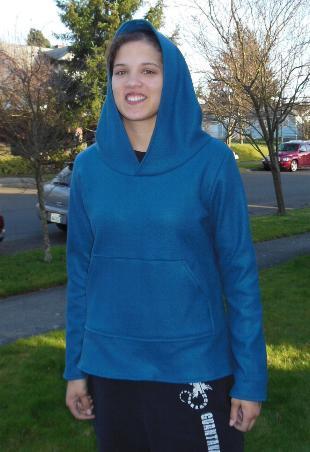 Photo via Craftsy member crazihippichic

Kangaroo pockets
"Kangaroo" pockets, as shown here in the sweatshirt made by Craftsy member XXX, are an example of a single large pocket that spans across the entire front of a dress or top. It's easy to see why they are named kangaroo pockets!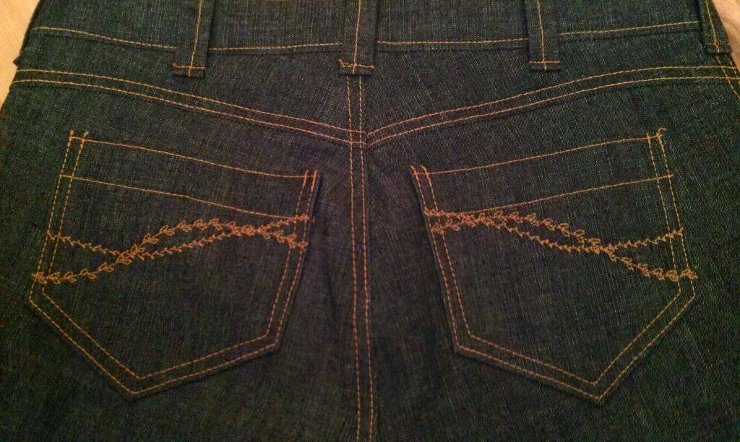 Photo via Craftsy member artistikim
Embellished patch pockets
Craftsy member artistikim made a beautiful pair of jeans in Kenneth D. King's class Jean-ius: Reverse Engineer Your Favorite Fit. These are a great example of patch pockets embellished with machine embroidery stitching and applied with decorative topstitching.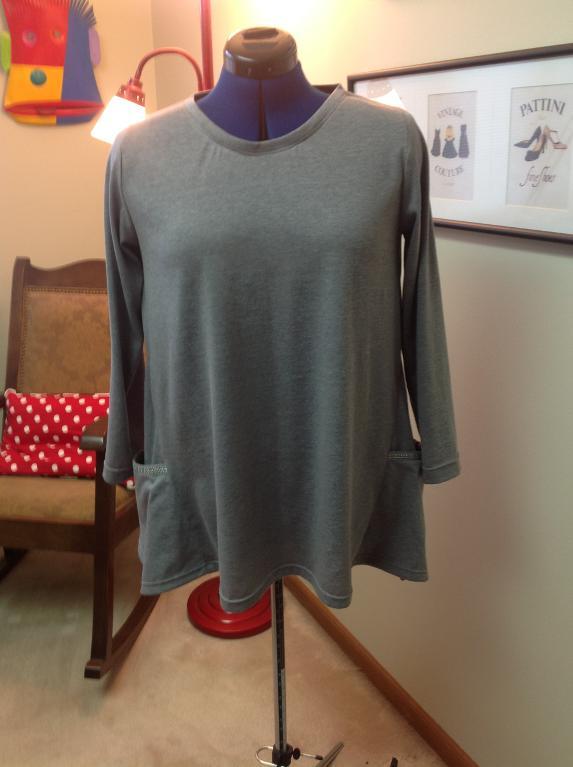 Photo via Craftsy member Mhval
Patch pockets on a T-shirt
I love how Craftsy member Mhval really took this simple T-shirt up a notch by adding patch pockets on the sides of her garment. Notice she added decorative embroidery stitching along the top of these pockets, too. Darling!
Photo via Craftsy member SewCrazy5
Patch pockets with a bellow pleat
Craftsy member SewCrazy5 added patch pockets with a "bellow" pleat and a top flap to her barn jacket. Anyone would be proud to wear this well-made and super cozy coat.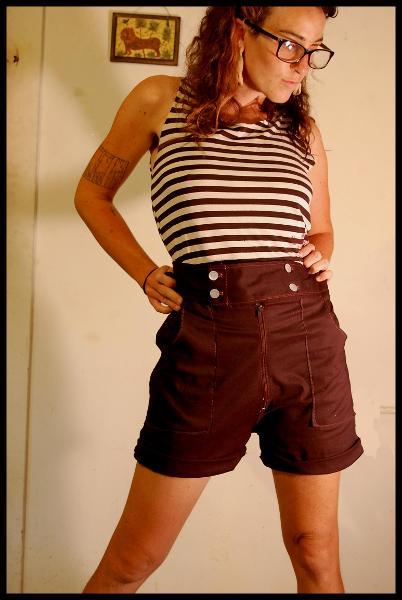 Photo via Craftsy member WhiskeyDog
Deep patch pockets
Craftsy Member WhiskeyDog made a great looking pair of shorts with deep patch pockets in the front. She is ready for summer fun in these!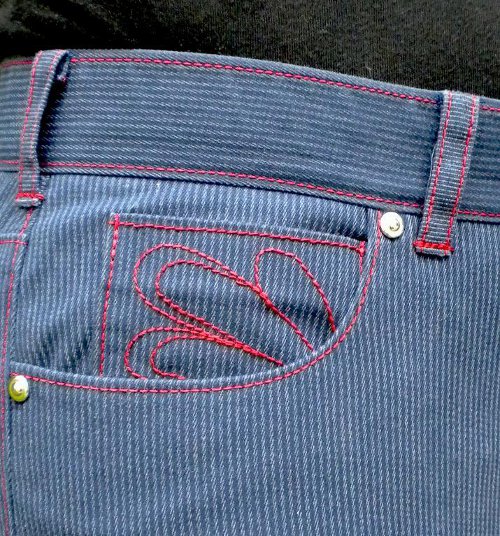 Photo via Craftsy member WowCarol
Coin pocket
Even this small, patch coin pocket got some lovely topstitching from Craftsy member WowCarol. Such a great detail accent!
Types of inside pockets
Inside pockets are often made from lining fabric, and are, well, "inside" the garment! This kind of pocket has three main variations: the inseam pocket, the "frontier" pocket, and the slash pocket.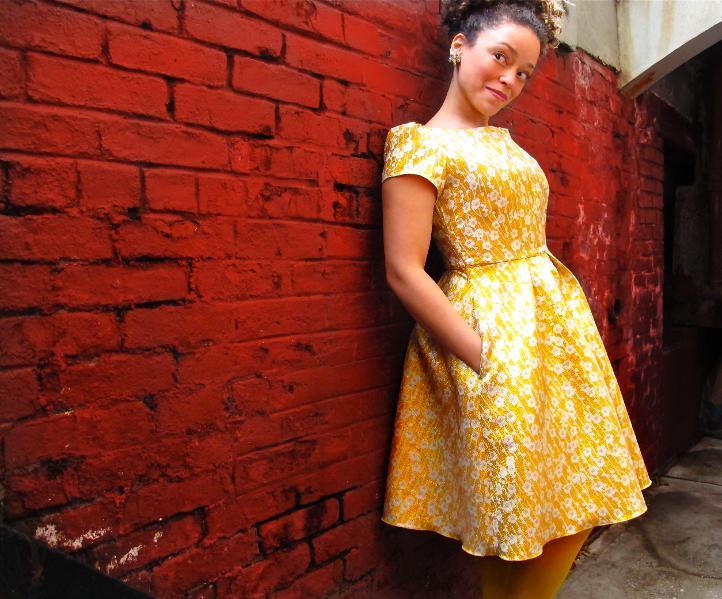 Photo via Craftsy member oonaballoona
Inseam pockets
Inseam pockets are sewn to an opening in the seam of the garment. The pocket is often made of a lining fabric to help reduce bulk. Craftsy member oonaballoona's "gold digger" dress is cute and flirty. And bonus: It has side seam pockets!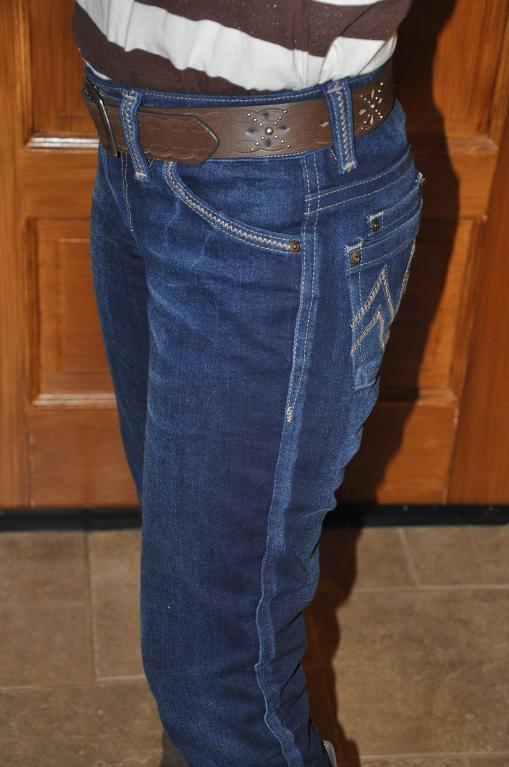 Photo via Craftsy member sewing cat lady
Frontier pockets
Frontier pockets, also called front-hip pockets, are attached at the waist and side seam of a garment. Craftsy member sewing cat lady made a knockout pair of jeans while enrolled in Angela Wolf's Sewing Designer Jeans Craftsy class. Her embellished front pockets are a great example of "frontier" or front-hip pockets.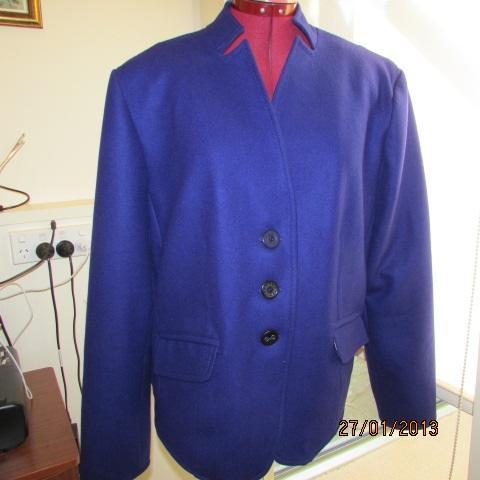 Photo via Craftsy member Pohutukawa
Slashed pockets
Slashed pockets are identified by a cut or slit in the garment, and can be variously finished with a welt, flap, the pocket itself, or some combination of all three. Craftsy member Pohutukawa completed this beautiful blue wool suit jacket, and applied welts and flaps to the slash pockets.
What kinds of pockets do you like to add to your garments?