Kids don't seem to mind the cold weather like some adults do, so that's why it's important to wrap them up when they insist on playing outdoors. Of course, one of the best accessories to keep 'em cozy is a handknit hat. Some of these knitted hat patterns for kids even come in adult sizes, so you can make matching hats for everyone in the family.
When the weather outside is frightful, wrap up little ones in these kids' knitted hats that give plenty of shelter from the cold.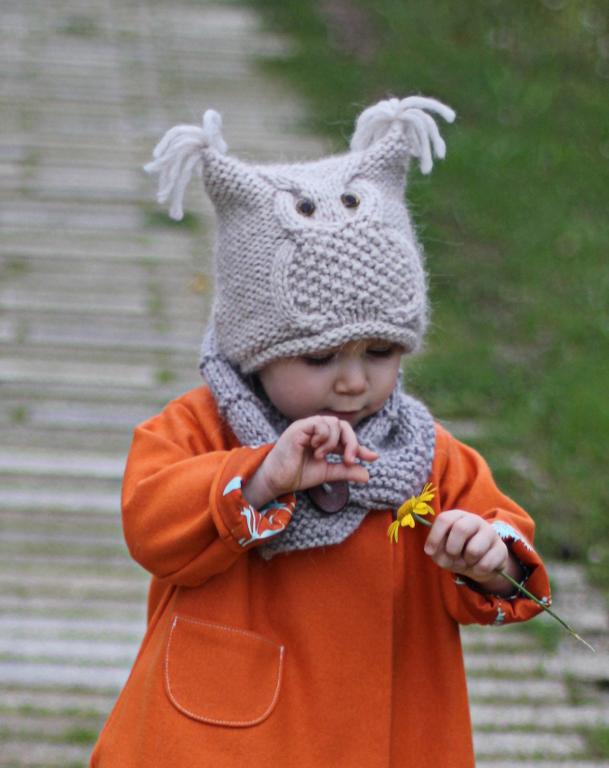 Photo via Craftsy member KatyTricot
1. Owl Hat 'Chouette'
This pattern includes sizing for everyone in the family, from toddlers to adults. A bulky yarn ensures the hat works up quickly while also keeping little ones cozy and warm. The silhouette of the hat means there's not a lot of shaping to do, and a three-needle bind off reduces the finishing.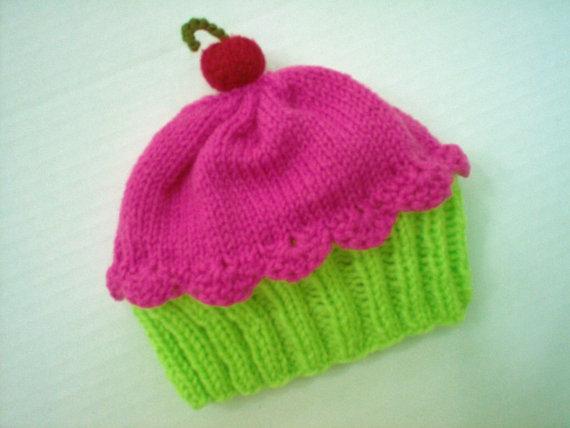 Photo via Craftsy member StellasKnits
2. Cupcake Hat
This cupcake hat works just as well for boys as it does girls. Let your little one help choose the colors of this fun hat. They might even want to choose their favorite cupcake frosting color! The designer notes that this is an ideal project for beginner knitters who want to give shaping a try for the first time.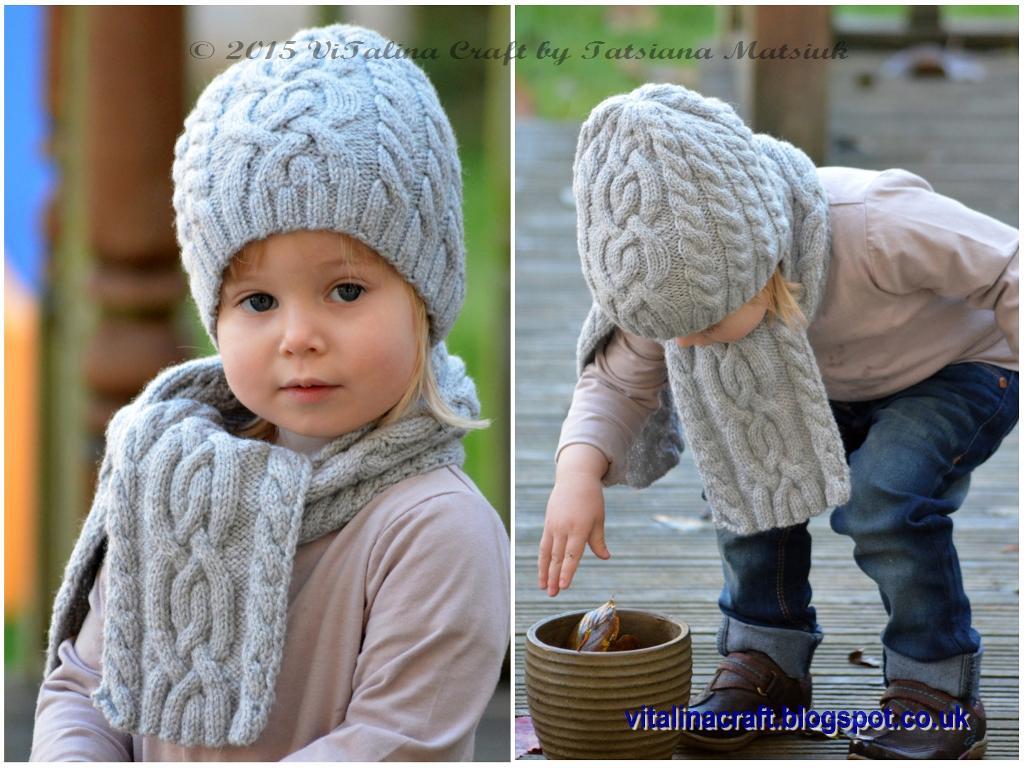 Photo via Craftsy member Tanya Matsiuk
3. Cloudlet Hat and Scarf
This free hat pattern comes with a bonus matching scarf pattern, so you can really protect your kiddo from the cold. If you're new to cabling, practice on the scarf first. Then you'll be all set to cable while you also decrease for the hat.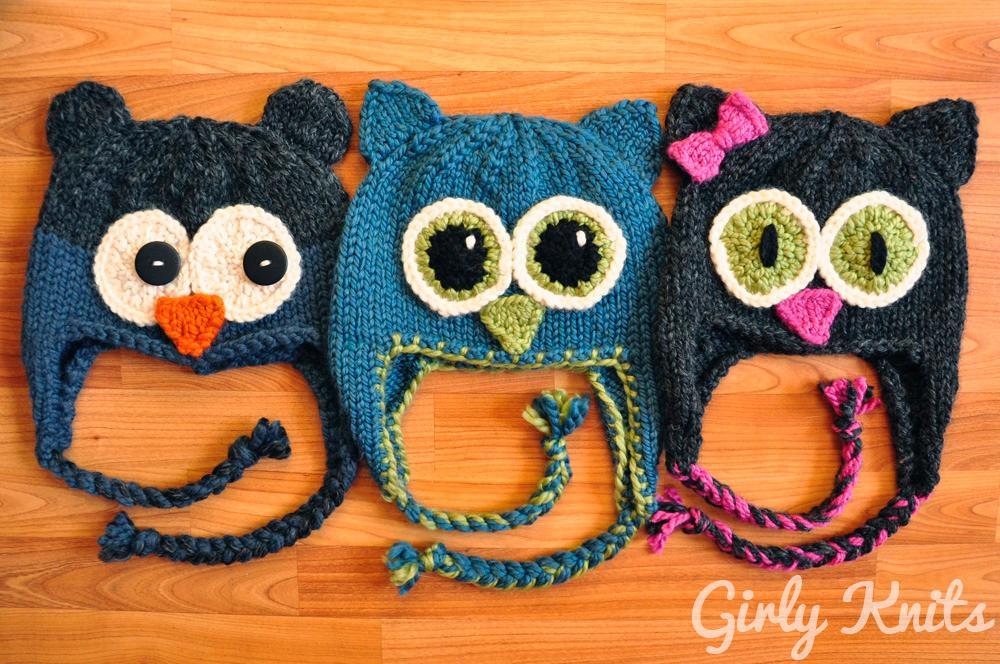 Photo via Craftsy member girlyknits
4. "Owl Be There" Family of Animal Hats
The ear flaps featured on this adorable hat are perfect for shielding ears from bitter cold while the ties hold it in place even when the wind is blowing. Not crazy about the owl? This pattern can easily be turned into a cat, bear, or mouse with just a few changes.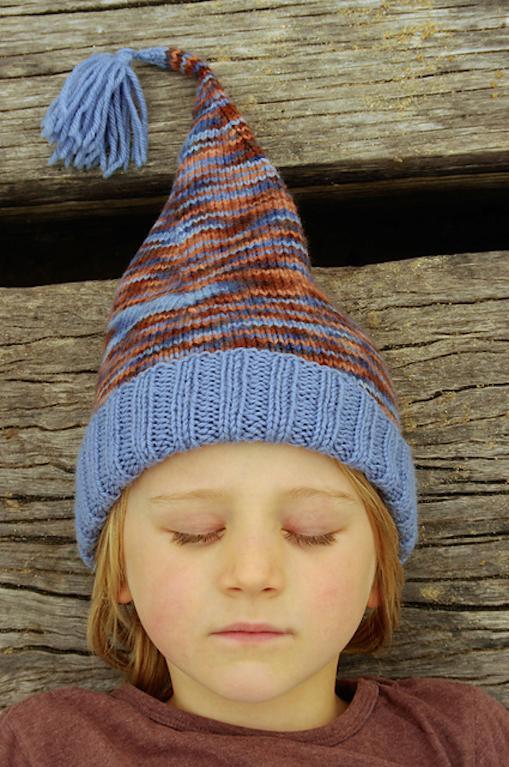 Photo via Craftsy member Georgie Hallam
5. Sid Beanie
Practice your shaping without the fuss of a complicated stitch pattern using this beanie. The beanie is modeled after the shape of a clown's hat, but of course it's much cozier and cuter!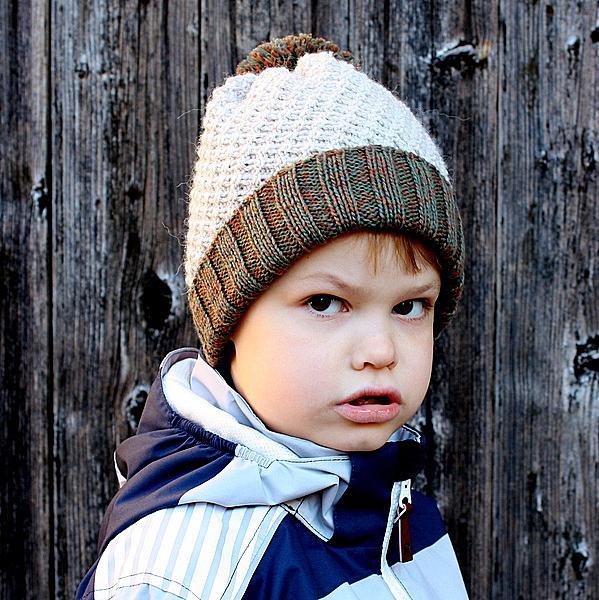 Photo via Craftsy member OasiDellaMaglia
6. Basket Diagonal Hat
This beautiful hat is stitched flat, then seamed together. The sample pictured above was knit with a soft alpaca that's soft and cozy on kids' heads, but you could also use other warm fibers like wool.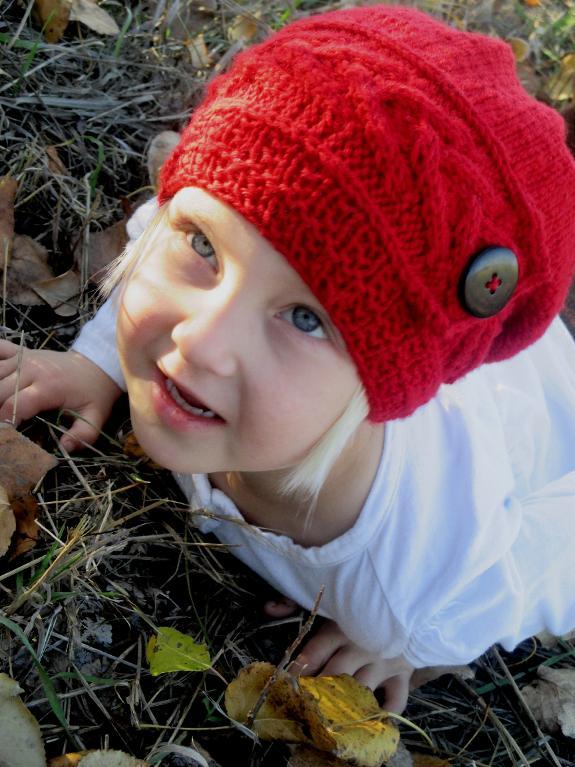 Photo via Craftsy member KnotEnufKnit
7. Song of Fall Slouch Hat
The construction of this hat is a little unusual compared to your usual knit hat. You'll knit this hat flat in three different pieces,then seam them all together. The button is totally optional, but it does add a nice embellishment. You can even let kids choose the button they want.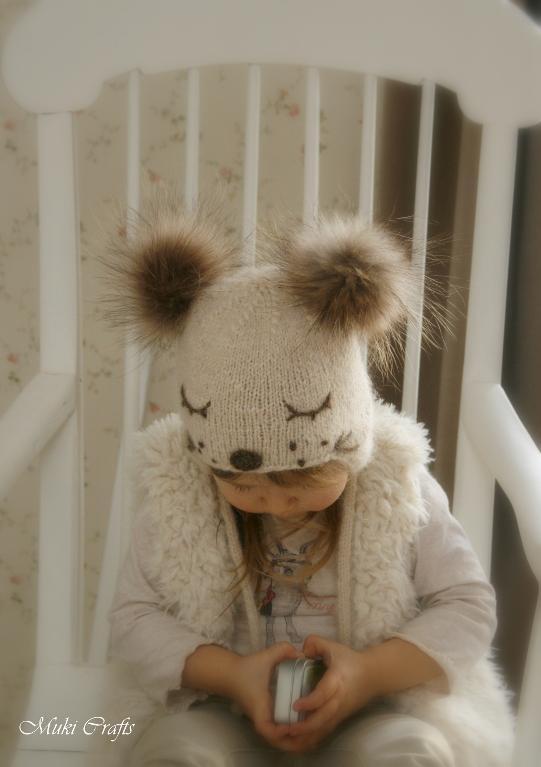 Photo via Craftsy member Muki Crafts
8. Earflap Hat Snow Dog
Brush up on those embroidery skills! You'll need them to stitch the facial features of this too-cute snow dog. This tutorial on hand embroidery stitches is a good review before you tackle it.
Photo via Craftsy member DesiLoopBySSK
9. Uljhan (Entanglement) Beanie
Hungry for a challenge? The stranded colorwork combined with textured cables gives this hat and interesting texture and a thick fabric that's warmer than usual. The pattern comes with several different sizes to fit everyone in the family from kids to adults.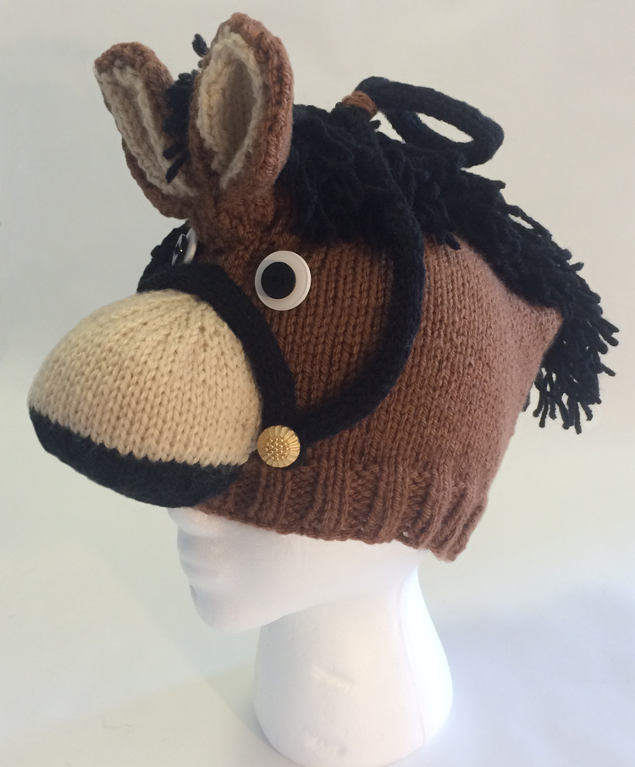 Photo via Craftsy member ROFL Hat Factory
10. ROFL Horse Hat
Kids will no doubt get a kick out of this fun horse hat. You'll need some extras for the pattern, including stuffing and buttons for the bridle. The small features like the inner ear and nose are a good opportunity to use up scrap yarns.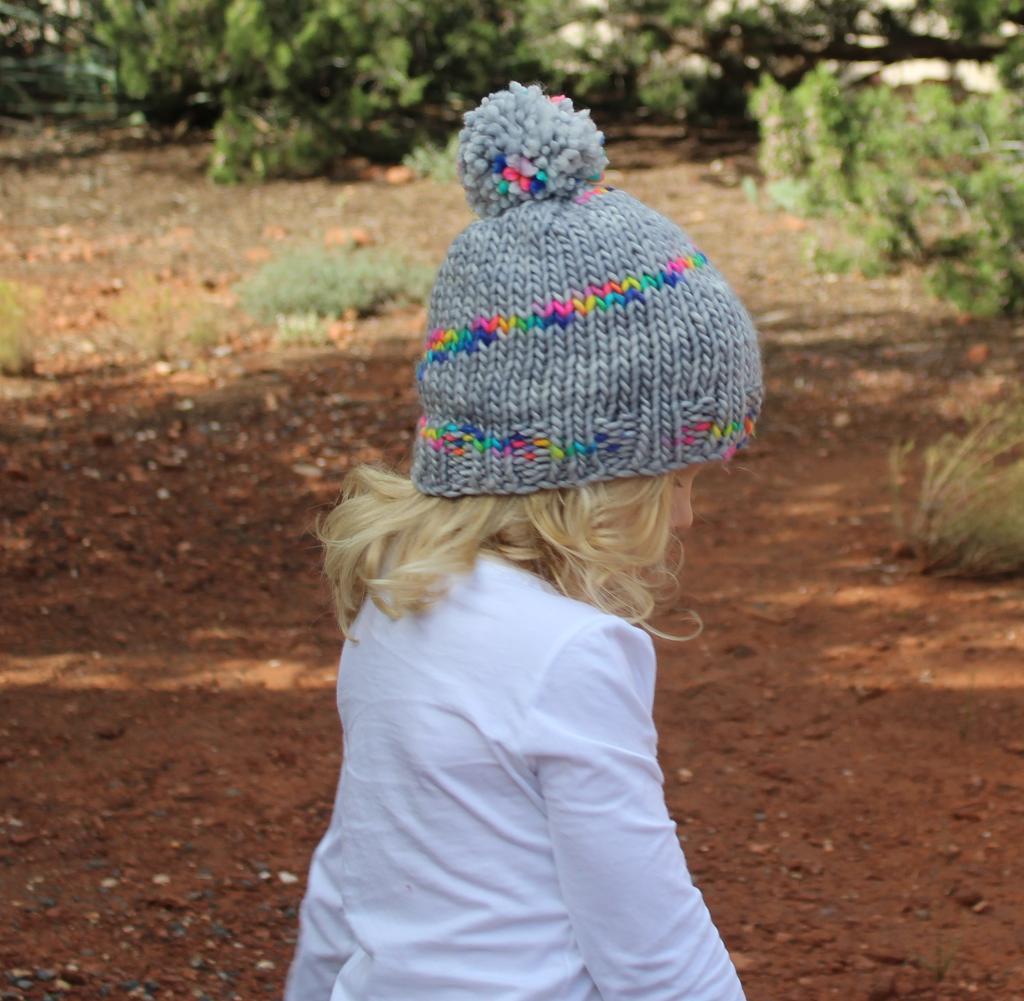 Photo via Craftsy member Taiga Hilliard
11. Instant Lemonade
This is a basic hat with a little colorful twist thanks to the yarn. The super bulky yarn makes it a quick knit, perfect for last-minute gifts. The color options are endless. Try a variegated yarn or create stripes using scraps from other projects.