I once knitted a sweater that fit me perfectly in the bust and waist, but the neckline hung off my shoulders like a Flashdance sweatshirt. The reason? I knitted the neckline with a looser tension than I did the rest of the sweater.
When we talk about tension in knitting, we're talking about the way the yarn feeds from the ball to our needles and stitches. An uneven tension can result in stitches that are taller, shorter, tighter, and maybe even looser than other stitches.
Maybe you've noticed a difference in your tension in knitting, too. Have you ever thought about why your tension changes as you knit? Is it the way you hold your yarn? Where you keep your yarn while you knit?
Here are must-know tips for keeping an even tension in knitting.
Use your fingers as a guide
Some knitters find that threading the yarn through their fingers helps keep the tension even as they knit. There's no wrong way to do this. You can even wrap the yarn around just one finger or pinch the yarn between two fingers. The main goal here is to keep the yarn feeding evenly from the ball to your stitches.
Get into a rhythm
I find that when I knit in short spurts, my stitches do not look even. It may be because I was interrupted constantly by a demon kitty trying to mess with my yarn, or it could just be because I was a little distracted. Try to feel a rhythm as you knit, and that rhythm will guide your tension to be more even.
Test your tension with all needles
Does your pattern call for both 16″ circular needles and double-pointed needles? Swatch with both types of needles and see if you can tell a difference in the gauge. For example, sometimes we'll keep a tighter tension when we're knitting with double-pointed needles just because we're scared the stitches will slide ride off, while we relax and don't worry as much with circulars.
Pay attention to your mood
Ever noticed how you tense and close off your body when you're angry? That tense feeling can transfer to your knitting. Knitting while you're angry or stressed may result in a tighter tension than when you're relaxed. Before you pick up a project you've been working on, be mindful of your mood. Take a few deep breaths and roll your shoulders before you start.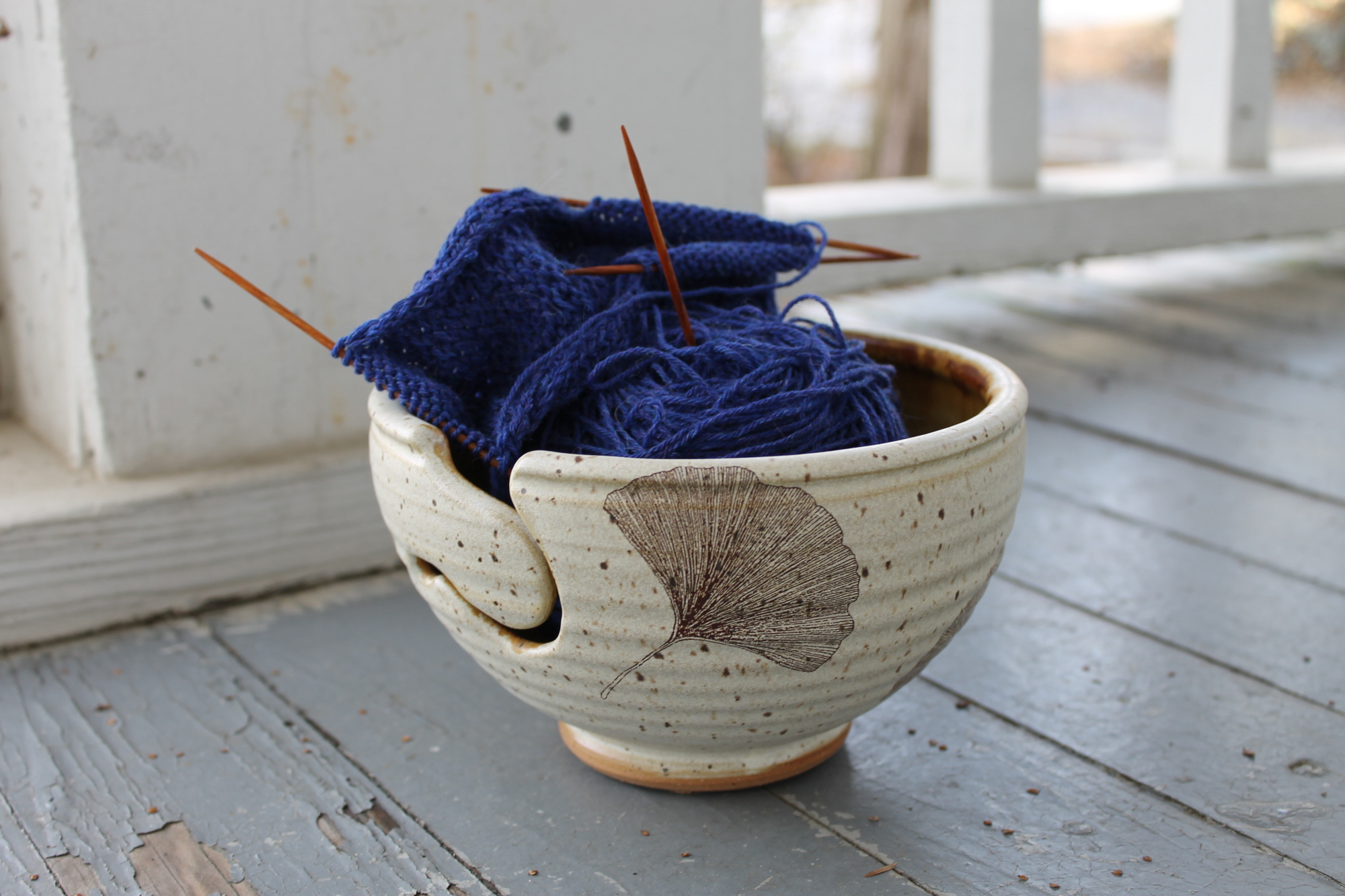 Use an accessory
Accessories like yarn bowls and grommet bags are great for keeping an even tension as you knit. My boyfriend bought me a ginkgo yarn bowl (pictured above) from Neal Pottery on Etsy, and I love using it to keep tension even and to keep my ball of yarn from rolling all over the floor.
Measure. And measure again.
It's annoying to stop every few minutes and measure your work, but it can be a real life saver for letting you know if your tension is even. Not sure how to tell whether your tension is tighter or looser than the gauge? Find how to measure your gauge.
Try a different style or method
How we hold our needles and yarn plays a big role in tension and how the stitches look. If you're having issues with tension, explore other methods and styles of knitting. A great place to start is Improve Your Knitting with Patty Lyons. Patty demonstrates different styles and methods, from Continental, English, and Portuguese to Eastern, Western, and Combination methods that all involve holding your yarn in different ways as you knit. There's even an entire lesson devoted to yarn tension.
How do you keep your tension even as you knit?