Only a quilter as fearless as Kathy Doughty could put together a Quilt Market booth this wonderfully saturated with color.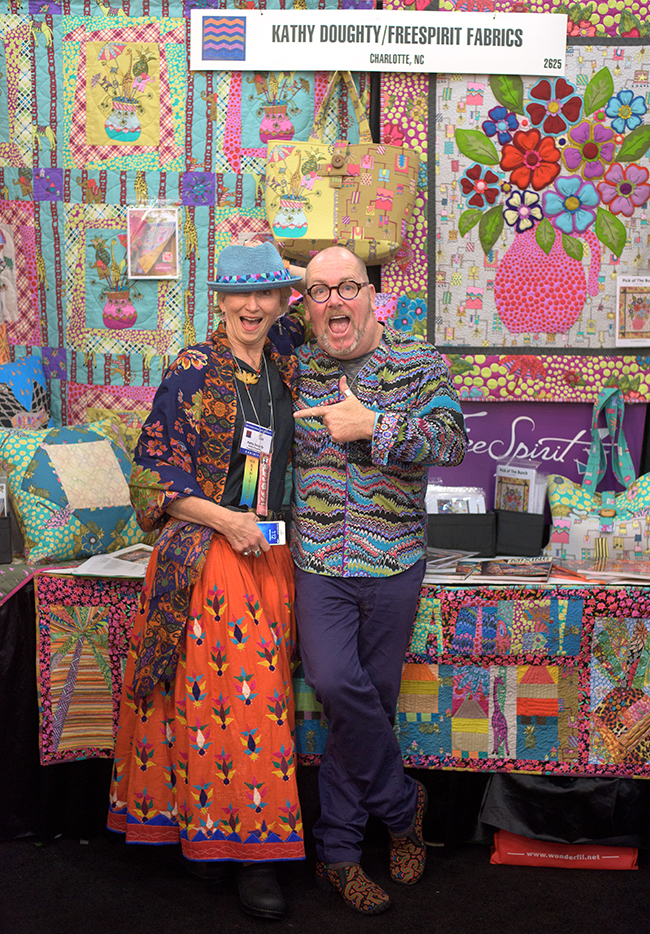 Fearless, bold, brave — they're all perfect words to describe the artist behind this booth, a quilter, fabric designer and quilt shop owner based in Australia.
When you look around the show floor, it's clear that Kathy's booth is a little louder, a little more scrappy and mismatched than ones across the aisle. She proudly attributes that style to her Australian roots.
"Australia is really gutsy and organic and resourceful," especially when it comes to quilting, she says. Down under, finding fabric from just one line can be tough, so they take scrappier approach. "We're not pre-cut kind of people!"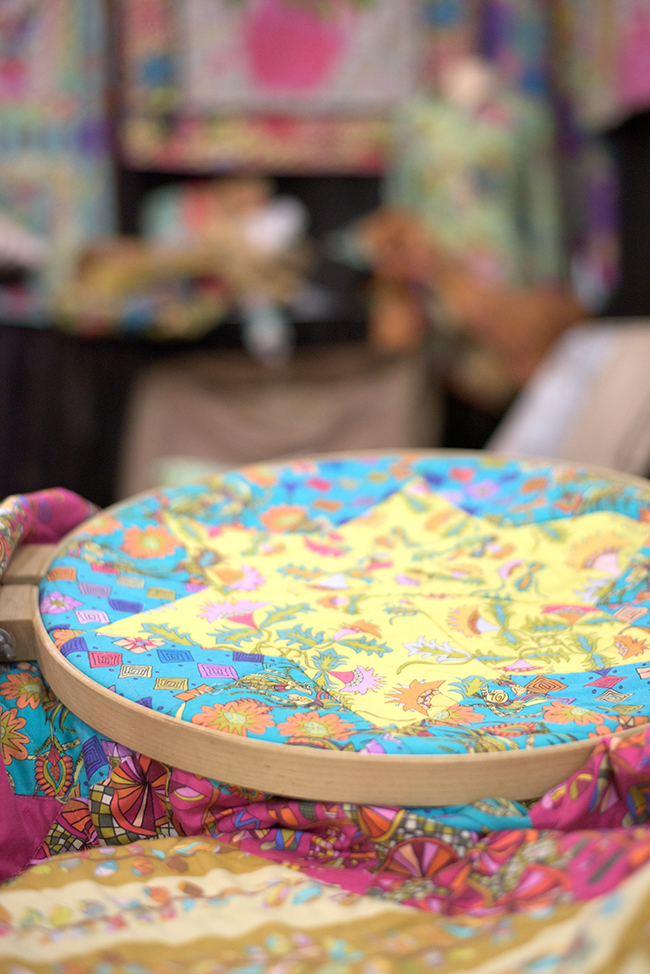 That's evident in the her Quilt Market display. In fact, some of the quilts in her booth branched out from her own fabric collections, including prints from designers she admires like Tula Pink and Anna Maria Horner — an uncommon choice at Market!
Kathy teaches this mix-and-match style to customers who come into her shop, Material Obsession. "People tend to think there's a 'right way' and a 'wrong way,' but there's not," she says. For her, fabric selection is much more of a feeling than a science. "All that matters is if you like it."
While Kathy is bold in her fabric selections, perhaps her most fearless move is sharing her creativity with the world. "There's a lot of vulnerability in sharing your work — it makes you brave," she says. "But insecurity is part of the process."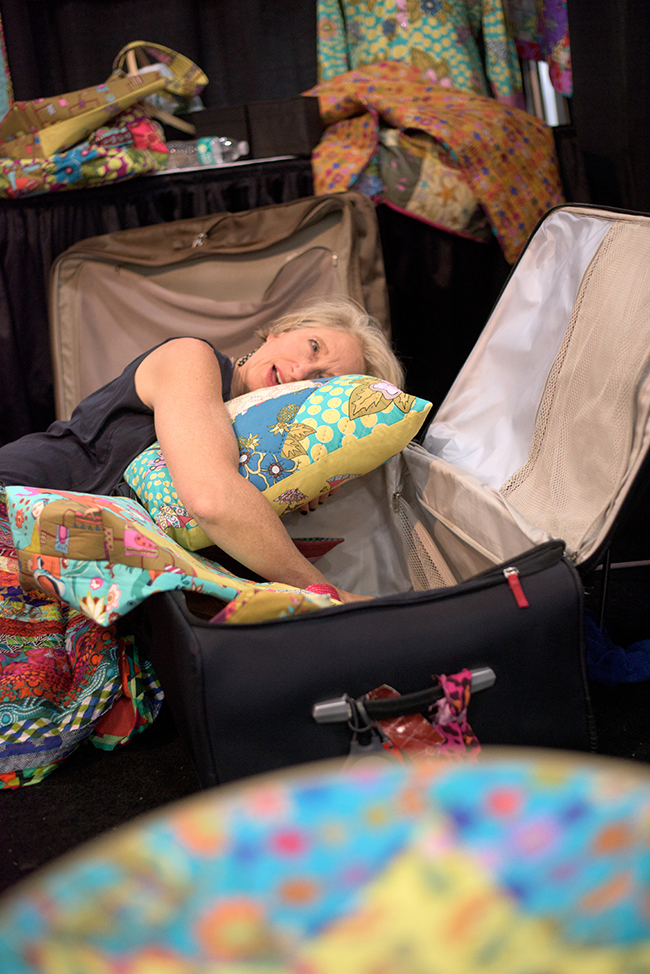 And, though Kathy's confidence might convince you otherwise, insecurity certainly came into the picture the night before Quilt Market began. She calls it the "pre-Market dump" — a whirlwind of emotions making her worry if her work was good enough for the show. "You just push through." Push through she did, and it goes without saying that her work is beyond "good enough."
Meet more Quilt Market stars!
We're spending the weekend at Quilt Market, and we want to bring you along! Join the Quilting Club on Facebook for all the latest updates, plus live interviews with your favorite quilters.