Even if you can't make it to Quilt Market, we don't want you to miss out on all the creative fun that happens there this weekend. That's why the Bluprint quilting team is headed to Houston: to share all the excitement with you!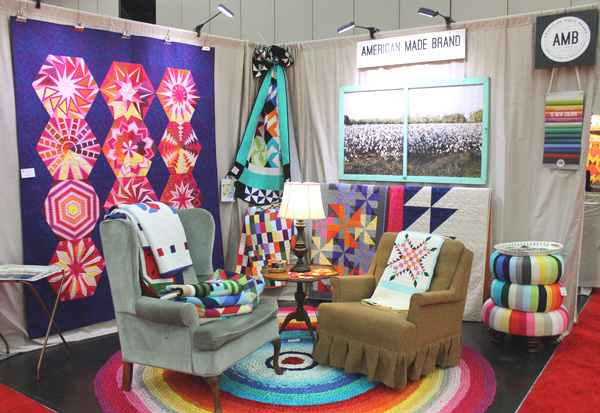 Want to hear about the latest news from Quilt Market right away? Here's how!
Follow the Bluprint Quilting Club Facebook page
All weekend, our team will be sharing Quilt Market updates — with plenty of beautiful photos! — on our Quilting Club Facebook page.
Plus, we're going live! We'll host lots of Facebook Live conversations with your favorite instructors and designers throughout the event. You can even comment with your questions — it'll be like you're there in the convention center with us!
"Like" the page now to stay in the loop.
Follow our Quilt Designer Fellowship Winner
Sheri Cifaldi-Morrill is all set for her big debut at Quilt Market! She's been documenting her journey on Instagram, and she's assured us that there are plenty more photos to come! Follow Sheri's Instagram account and Facebook page to follow along with her inspiring journey.
Download the Quilt Market app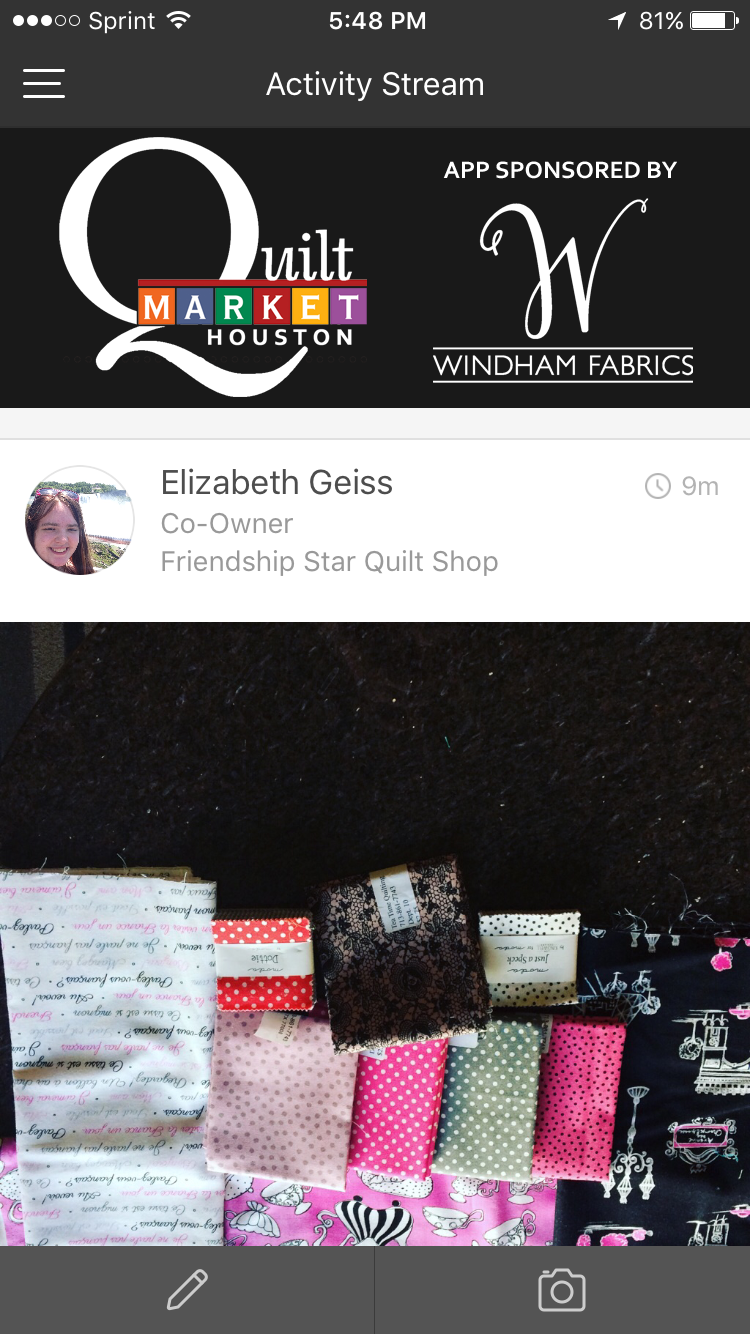 You know what they say: "There's an app for that!" In the Quilt Market app, attendees can find information about Schoolhouse Series sessions, booth locations and more. But it's not just for those who are there! The "Activity Stream" is like a newsfeed all about Quilt Market — kind of addicting! Search for "Quilt Market" in the App Store or Google Play!
Like the official Quilt Market page
It doesn't get more official than this! You can see previews of some of the quilts that will be on display, read posts from Quilt Market's bloggers and more.
Click here to like the Quilt Market page.
Follow Bluprint on Instagram, too
We have a feeling it'll be impossible to put our cameras down during the show. To peek at our favorite photos — featuring beautiful fabrics and quilts on display — be sure to follow our Instagram account.
Don't forget your favorite quilters' accounts!
Quilt Market is a huge event, and there's no way we can capture every detail. Luckily, the many, many other attendees share plenty of photos and posts, too. Take a minute to find your favorite instructors' and designers' social media accounts — we've got a little list to help you get started.
Go for the hashtags!
Hashtags sure come in handy when trying to keep up with an event from afar. #QuiltMarket and #QuiltMarket2016 will help you see all the best details.
Tell us in the comments — what do you want to see from Quilt Market?