I have a great amount of earrings, necklaces, bracelets and bangles. Displaying my jewelry is definitely a favorite way of keeping my jewelry handy for whenever I need a piece.
Because this jewelry frame storage idea was so much fun to create, I made a short tutorial for you guys!
Jewelry Frame Storage Idea:
What you'll need:
One 8×10 picture frame
3 feet of picture wire
Acrylic paint and brush
Staple gun (or nails/tacks, etc.)
Instructions
Step 1.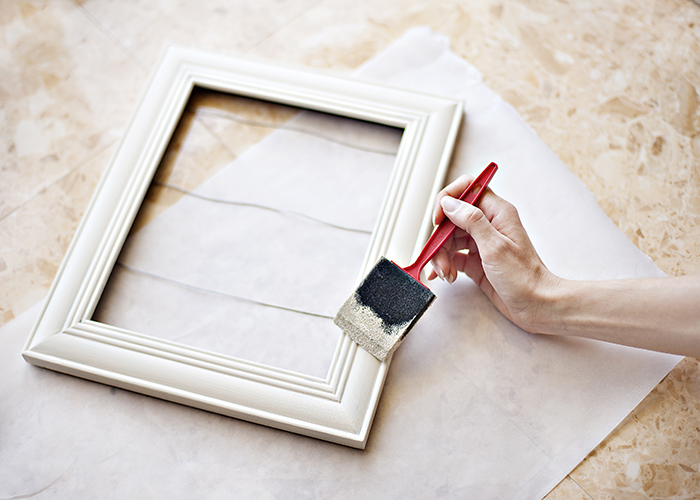 Photos via Danielle Matlock of perfectexpressionsphoto.com
Start by giving your frame a few coats of acrylic paint. I painted my frame with three coats, allowing the paint to dry for five minutes between each coat. A black picture frame was used to give the finished display a distressed look. After your frame is painted, allow it to dry for 24 hours.
Step 2.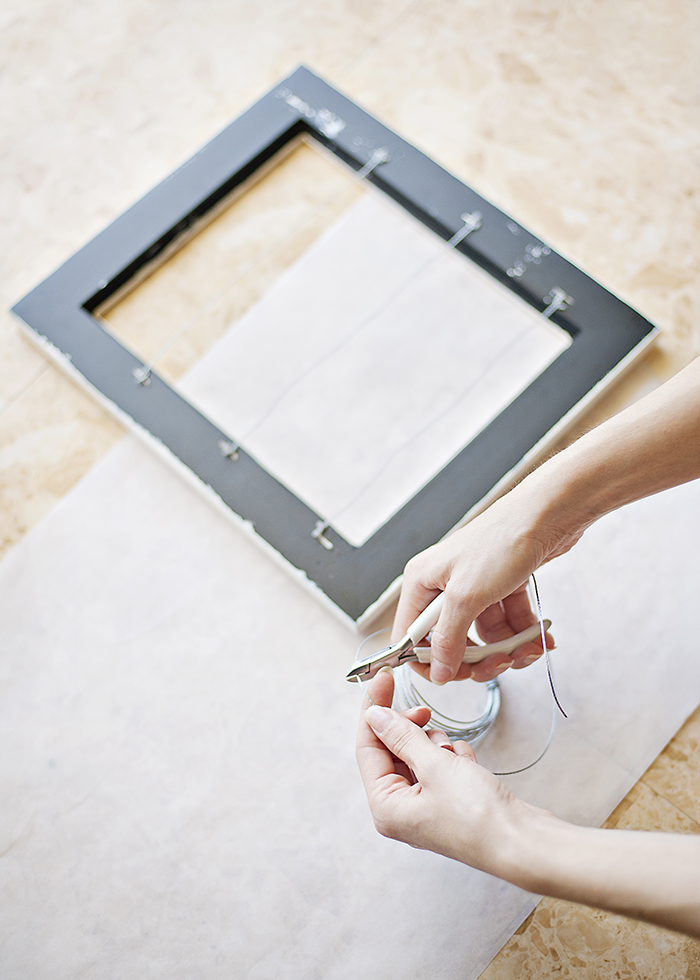 In this next step, you'll need the picture frame wire. Cut three strands measuring 12″ inches each.
Step 3.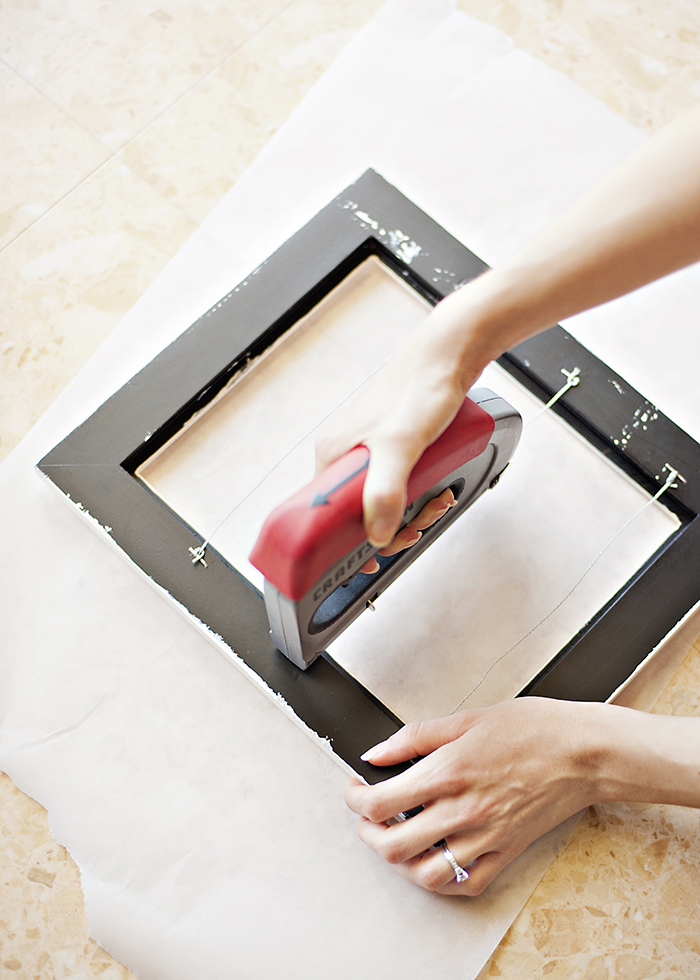 Attach the first wire 1 inch from the top of your frame, the second wire 2 inches from your first wire, and the third wire 2 inches from your second wire. Make sure you leave about 1.5 inches of extra wire on each end, so you can wrap it over and under to secure your wire. Watch your fingers and start stapling!
Step 4.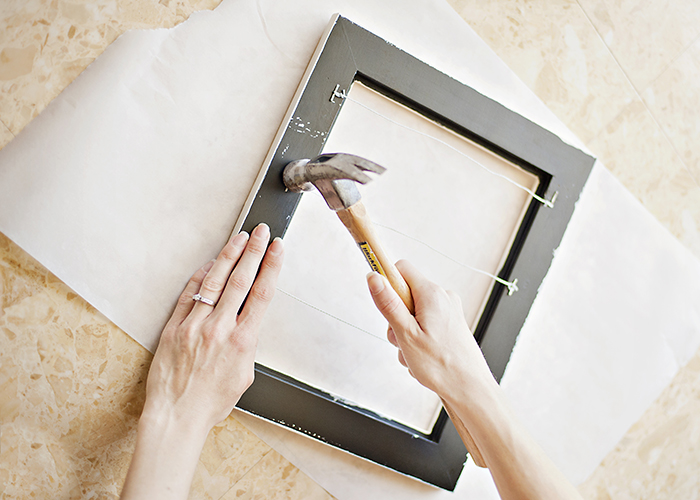 If you don't get your staples down all the way, use a hammer to secure everything.
That's it!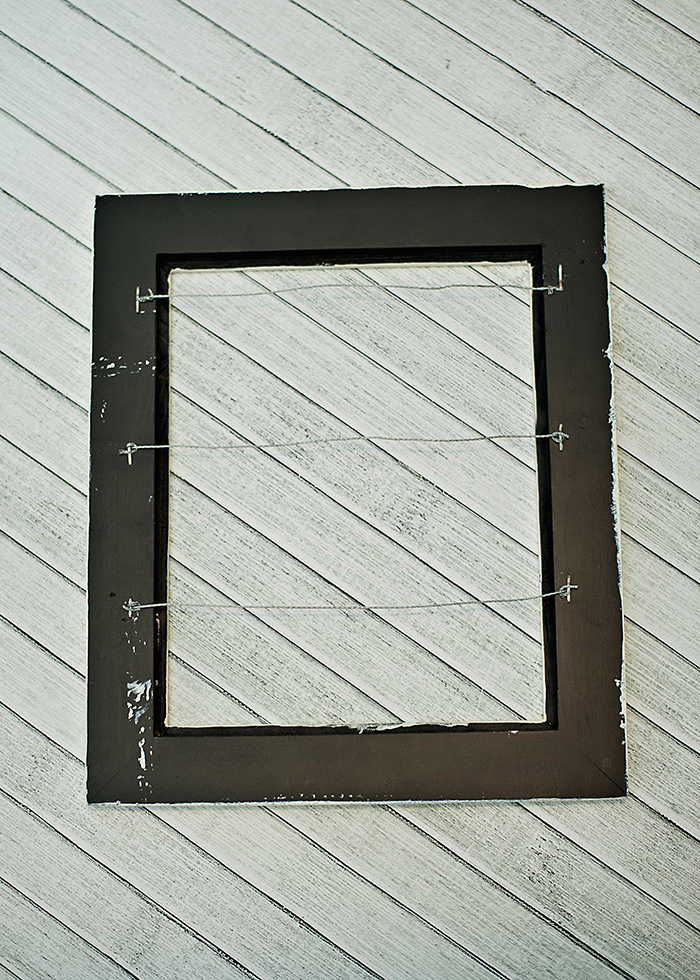 Now you have a beautiful display for your earrings, bracelets, necklaces and bangles.
Here are a few more ideas you may like: