The leaves are turning to their fall colors and your sewing might be making the shift as well. We've got great choices in jacket patterns and kits for every occasion. If it's raining we have you covered with an adorable hooded jacket kit. You can show your school spirit with a color-blocked casual team jacket, or get cozy with an easy-to-make lined faux fur jacket.
So think wool, corduroy, canvas or fleece and sew up one of these great jacket patterns!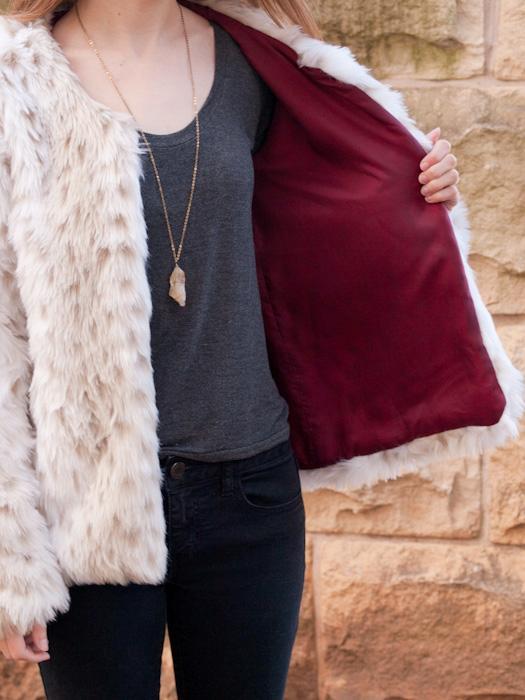 Photo via Craftsy Member Lindsay Woodward
1. Fur Jacket pattern (FREE!) 
For the ultimate in warm and cozy, try the FREE Faux Fur Jacket pattern from Lindsay Woodward Patterns. The dart-less design and boxy shape works well with faux fur but also can be sewn using any medium to heavyweight fabric. Instructions for lining are included in this PDF pattern.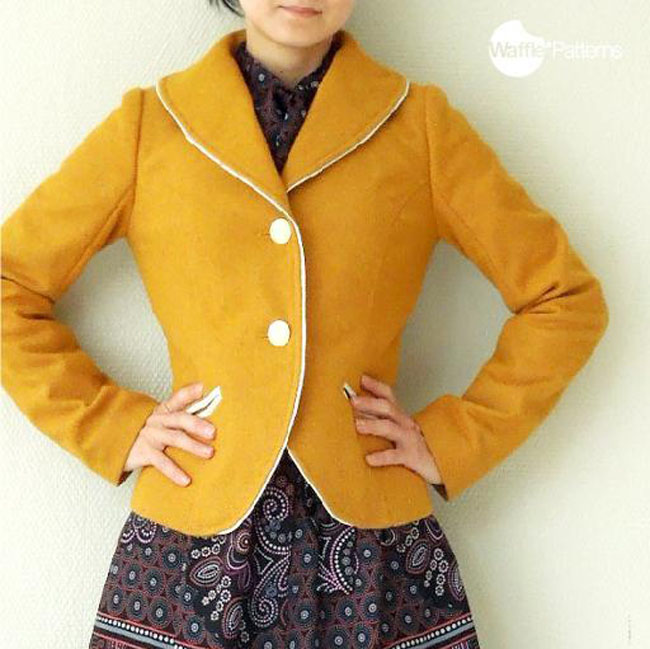 Photo via Craftsy member Waffle Patterns
2. Luffa Shawl Collar Blazer pattern
For a feminine and retro look, try the Luffa Shawl Collar Blazer pattern. This jacket has princess seam lines, a rounded hem line and convenient welt pockets. It even includes the pattern pieces for the lining. Available in US sizes 2 – 10, the PDF pattern has full instructions with easy-to-follow illustrations.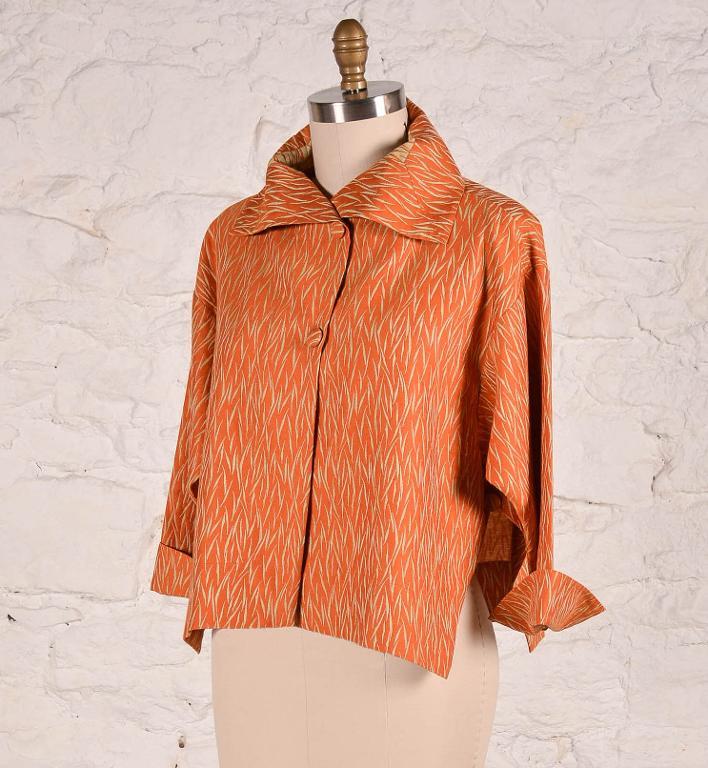 Photo via Craftsy member The Sewing Workshop
3. Era Jacket pattern
For a relaxed style that will show off your fabric to perfection, try the Era Jacket pattern from The Sewing Workshop. If you have been searching for just the right garment to show off some special buttons, this might be it. Crisp cuffs and a deep mitered hem work with a wide range of fabrics including sheer silks, linen, wool, sweater knits, cottons or a special novelty weave.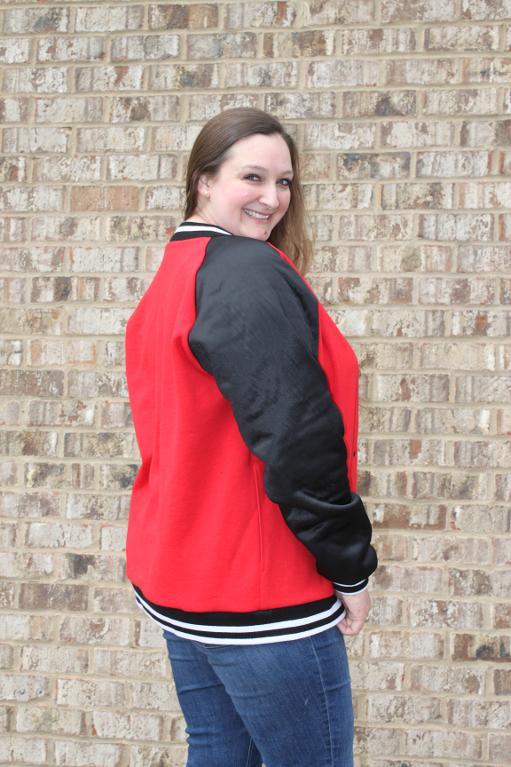 Photo via Craftsy member Cole's Creations
4. Spirit Jacket pattern
Are you ready to show your school spirit? You can support the team wearing the Women's and Teen Spirit Jacket pattern< from Cole's Corners and Creations. Easy to sew and works well with knits, fleece or woven fabrics. It has knit ribbing at neckline and cuffs and a snap front closure for a no-zipper construction.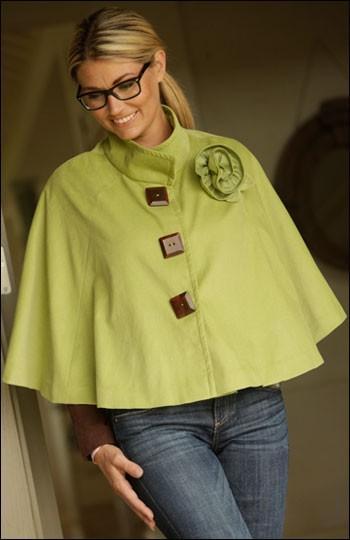 Photo via Craftsy member Indygo Junction
5. Casual Cape pattern
What wears like a jacket but sews up lickety-split? It's the Casual Cape pattern from Indygo Junction. The cape has a stand-up collar and a snap closure, with optional decorative button details. The pattern includes instructions on making your cape using recycled men's suit jackets, including the pockets, for a cozy garment with functionality and style.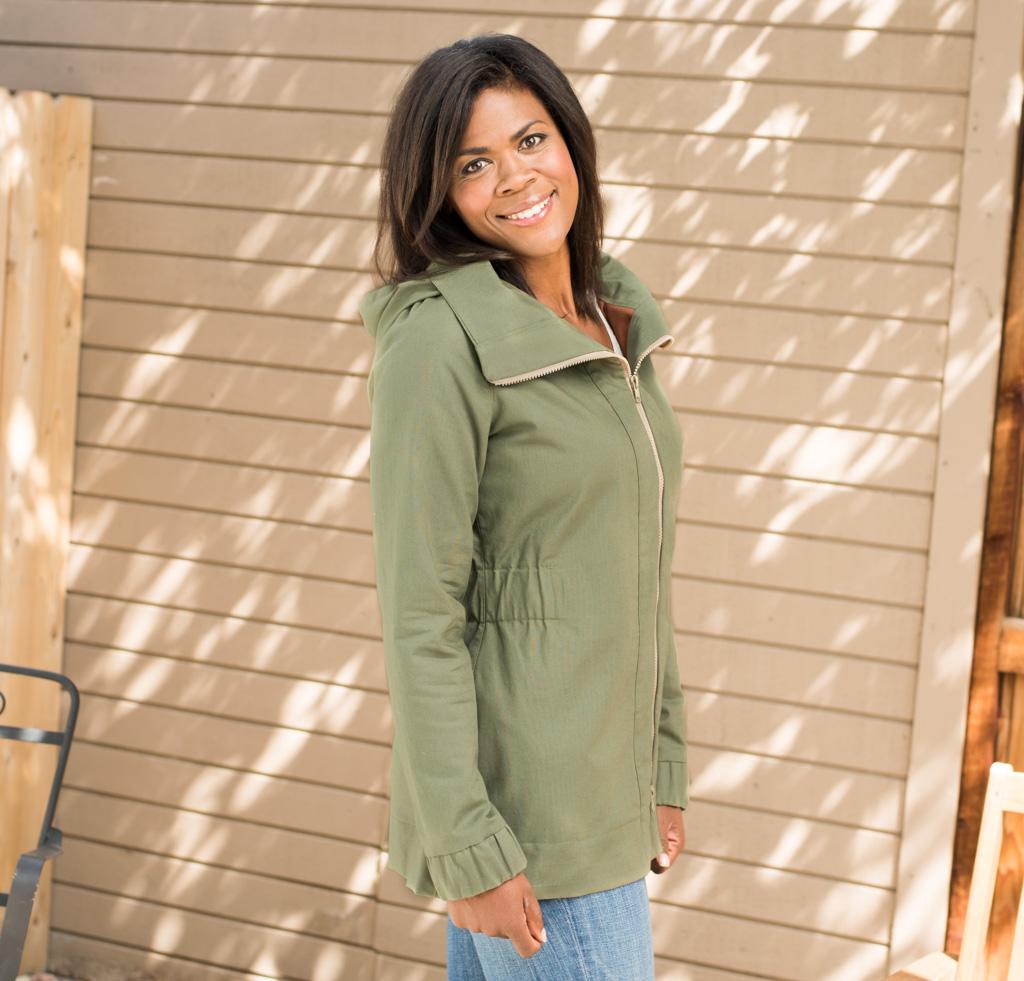 6. Sewaholic Minoru Jacket Kit
Plenty of pockets, an elasticized waist and a dramatic collar with a hidden hood create a versatile look with all-season appeal. The Sewaholic Minoru Jacket Kit includes the printed paper pattern featuring detailed step-by-step instructions AND the cotton canvas fabric needed to make the jacket in a choice of three colors: stone, navy and olive.