My iPhone is a powerful tool in my arsenal of cameras, mostly because it's always with me! Knowing its capabilities and best uses allows me to get some shots that I'll actually keep, making it a great tool for on-the-fly photography. At 8 megapixels, we are talking about files that could be printed fairly large, opening up some new uses for a camera phone.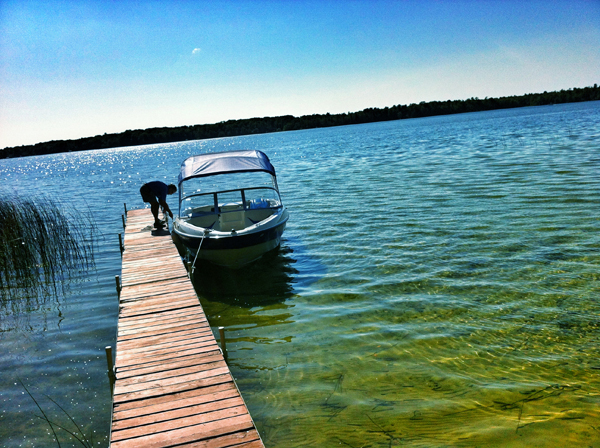 Interlochen – Northern Michigan
Here are some things to consider when trying to take good pictures with an iPhone:
1. Digital zoom
There are two ways to zoom digital cameras, optically and digitally. Optical zooms have lenses that move to magnify an image, allowing the sensor to record as much information as possible. Digital zooms do not have moving lenses and basically crop in on the image to make the image look magnified. Because the iPhone has a digital zoom, I typically don't zoom in on images since the clarity of the image gets worse as I zoom in. I'd prefer to crop it later if the quality will be the same anyway.
2. Exposure and focus
The iPhone makes exposure and focus very easy. All you have to do is tap the part of the image that you want to focus on and everything is automatic. If you are taking a photo of a person, tap your finger on their face. The camera sets the exposure so their skin tone is even and face is in focus. If you want to lock the exposure and focus, just hold down (instead of tapping) on the area you want to focus on. This is helpful in bright light, dark rooms or where your subject is moving too quickly for the autofocus.
3. Outdoor shots
Bright light and outdoor photography is where the iPhone really looks best. It captures color and contrast well and some of my favorite shots have been photography landscapes. When an iPhone has lots of light to work with, it keeps the ISO noise low as well. Using the HDR mode that's built in (found in Options menu) is also very cool for taking advantage of the processing power of the iPhone and increasing the dynamic range of your photographs.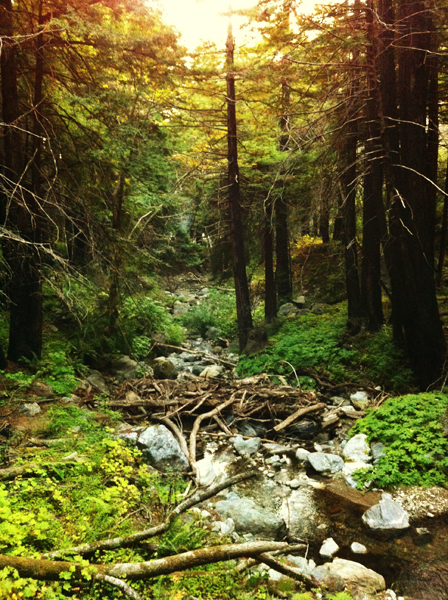 Big Sur, California
4. Indoor shots
Using the flash on any camera can be tricky, but it's extra tricky on the iPhone. First, it's really small, so it creates hard shadows. Second, it's right next to the lens, so you're bound to get some red eyes and harsh deer-in-the-headlights lighting. And third, it's not all that powerful, so you need to be pretty close to your subject.
The newest 5s is working toward solving another problem: color temperature. The latest iPhone has two flashes at different color temperatures that can be used in unison to match the environment. I haven't used this yet, but it sounds helpful. In general, dark indoor shots can be grainy because of the high ISO, so using a flash can help make your photos more usable.
5. Using apps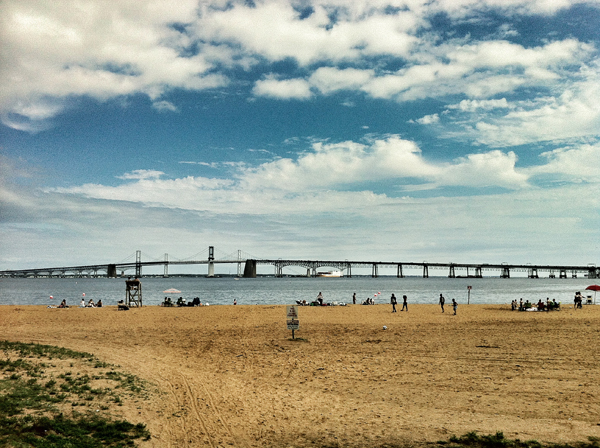 Chesapeake Bay
There are a ton of third-party apps in Apple's App store related to photography, and new ones are released every day. Some are free and some are paid, but it's worth checking out a few to see what you like best.
Here are a few that I think are worthwhile:
Instagram: Allows you to upload images to your Instagram account to share with friends as well as apply filters.
Snapseed: This is a free Google product with some extensive editing tools to take your photos to the next level. I use this one most frequently for editing, cropping and filtering, and because of the level of control.
VSCO Cam: This is a free app with filters that can give your photos a retro film feel. It's easy to use and gives you a quick preview of the filters.
Camera+: This app features many options for adjusting and cropping your photo, including lots of filters and borders.
What is your favorite iPhone photography app? Do you have any other iPhone photography tips to share?