There are few things that have come along recently that have made it easier to make better landscape photos than the smartphone. Good landscape photography used to take a lot more work and planning. I say "used to" because today, with something most of of have in our pockets, that planning couldn't be easier.
For me, my iPhone has been invaluable when it comes to improving my landscape photography. Complications of this type of photography normally include scouting locations, determining if morning or evening light will be best and where light will fall across the landscape, along with many other variables.
Here's why and how I use my iPhone to help me make photos and make them better.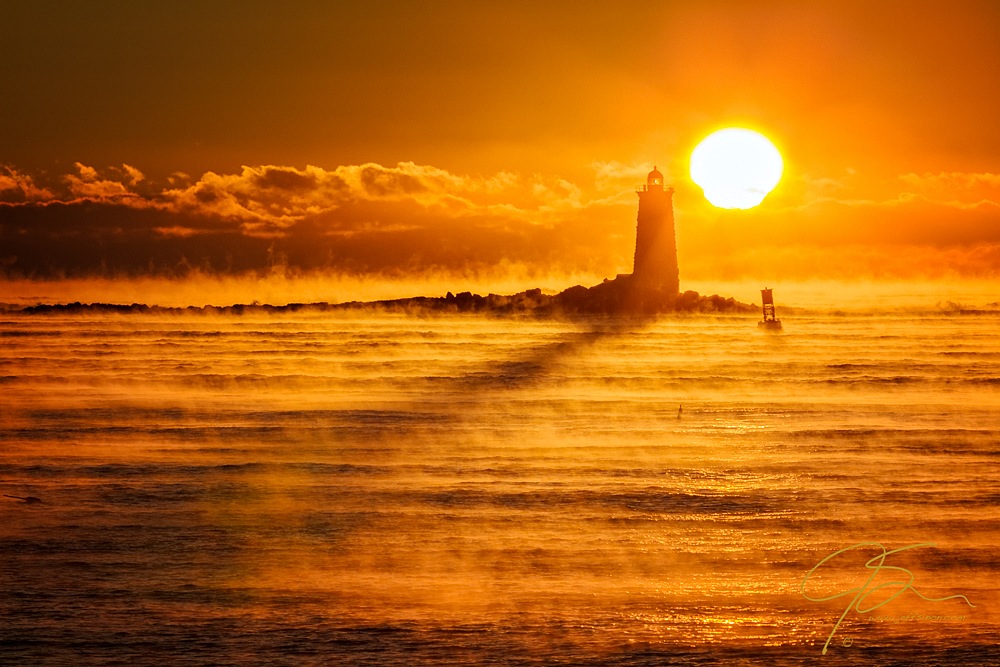 Improved planning in iPhone landscape photography:
It used to be that when you had an idea for a photograph, you would need to visit the chosen location several times at different times of day and at different times of year in order to get the light falling across the landscape just the way you want for the photo you want to make.
Now a lot of that guesswork has been taken care of for you with numerous apps for your smartphone.
Syncing with the sun
My favorite app for planning landscape photos is The Photographer's Ephemeris or TPE.
TPE provides times for everything from sunrise and sunset to moonrise and moonset. It also provides the phase and the angle above the horizon each will be found at a given time. All of this and more is provided for any location, on any date, anywhere in the world, right in one of my most-used apps. Available as both a paid smartphone app (well worth the $9) and a free web application, you can plan when and where you want to be for a landscape photograph without ever leaving your house.
For example, by planning with TPE, I was able to determine that on Jan. 4, 2014, the sun was going to rise in near perfect alignment with Whaleback Light as viewed from New Castle, N.H. All I needed to do was be there in time to capture it, allowing me to make the photo above. An added bonus that day was that it was -10° F with very calm winds, perfect conditions for the sea smoke, beautifully backlit by the rising sun, seen in the photo.
Note: My iPhone landscape photography uses apps available in the iTunes store. Some, like The Photographers Ephemeris, I know are available for other platforms as well. Check your app store for other equivalent tools on your device.
Timing tides
Another app I rely on for planning my landscapes, or more specifically my seascapes is Tide Graph.
As the name would suggest, I use it for checking tides. High, low, incoming or outgoing, if I need to know the tide for a shot I have planned, Tide Graph will quickly give me that information.
For the photo below, I needed the tide to be out in order to make the photo I wanted. Using TPE and Tide Graph together, I was able to come up with a day when low tide would coincide with sunset so I could be there to make my photo.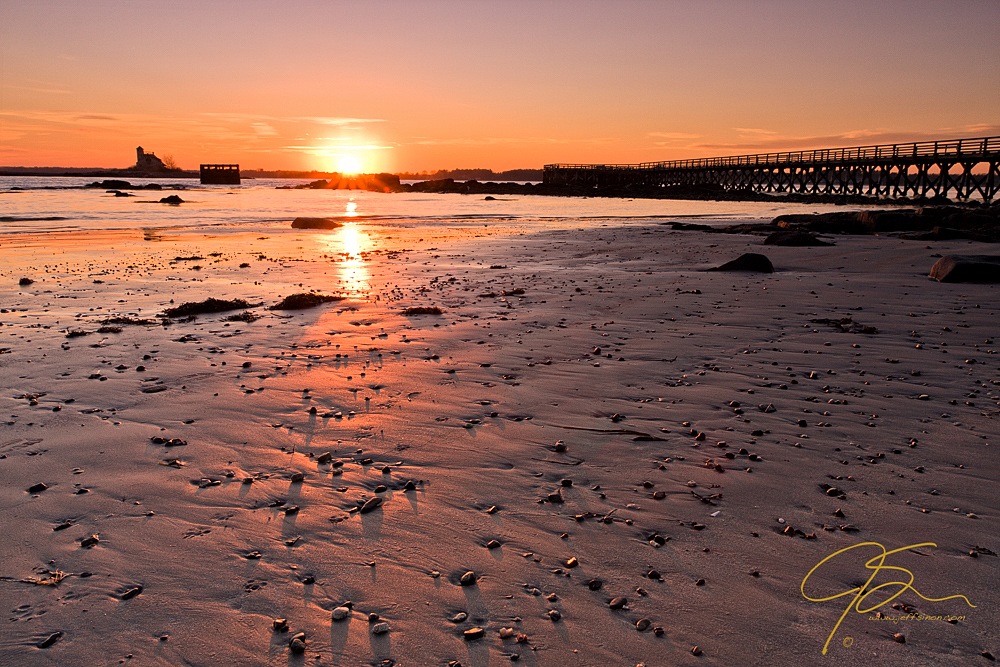 Improved execution
My iPhone isn't just for planning my landscape photos. When I'm out making photographs I often use the camera on my phone as a means of trying out compositions and trying different subjects. This saves me from having to take out my DSLR and set it up on my tripod for a photo that might not work.
On a recent backpacking trip in New Hampshire's Pemigewasset Wilderness, I was quite taken by way the early light was coming through the trees in the boreal forest I was hiking in just after sunrise. As great as I thought it looked, I wasn't really sure there was a photograph to be made. After seeing the potential in a few shots I made with my iPhone, I quickly set up my tripod and made one with my "real" camera. Had I not had my iPhone with me, I might not have bothered to make this photo.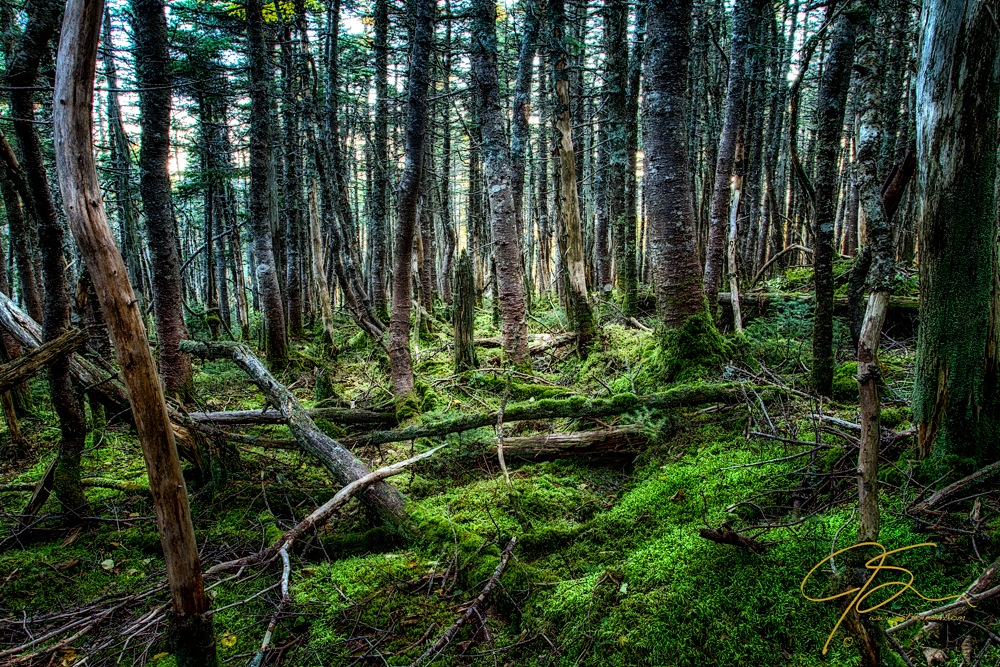 I also use my phone to take pictures when I'm in a place during a time of day when the light is too harsh for a decent photograph. I'll try out a few possible compositions and then when I return home I'll use The Photographer's Ephemeris to come up with a plan to revisit the scene during better light or at a better time of year.

Now, don't get me wrong, there is still a lot of work involved in making good landscape photos. You still need to put in the effort to be there when the light is at its most dramatic, and you need to create a compelling composition once you're there. The iPhone landscape photography just takes a lot of the guesswork out of when you should be there, enabling you to make more effective use of your time behind the camera.

[box type="shadow"]
Capture land and sea at their best! From crashing waves to serene scenes, you'll learn how to capture the coast in Bluprint's Photographing Coastal Landscapes class.

Sign me up!

[/box]
What other ways creative ways could you imagine using iPhone landscape photography?