Here's a fun freebie for you: A free pattern for knitting cozy baby leggings, using intuitive knitting techniques so you can use any size of yarn and corresponding double pointed needle! Simply follow the measurements, includes sizes newborn and child.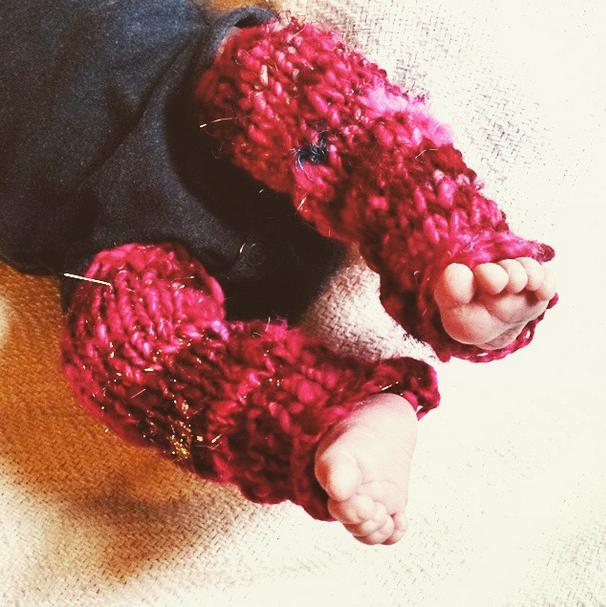 What is an intuitive pattern?
Intuitive patterns are based on measurements, rather than individual stitches, where you can use any weight of yarn and appropriate needle size (in relation to the yarn you are using) to make the pattern. For this pattern I used size 8 double-pointed needles and some handspun chunky weight art yarn that I spun from a carded batt by AtomicBlue Fiber on Etsy.
To complete this pattern, use the label on your yarn to determine how many stitches will knit one inch in your gauge. If your yarn doesn't have a label, cast on a handful of stitches and knit a few rows. Then use a ruler to measure and estimate the number of stitches for one inch. Knit these leggings loosely so that they can be worn as baby grows, and use yarn that is soft enough for baby's skin.
What you will need:
Double Pointed Needles & Yarn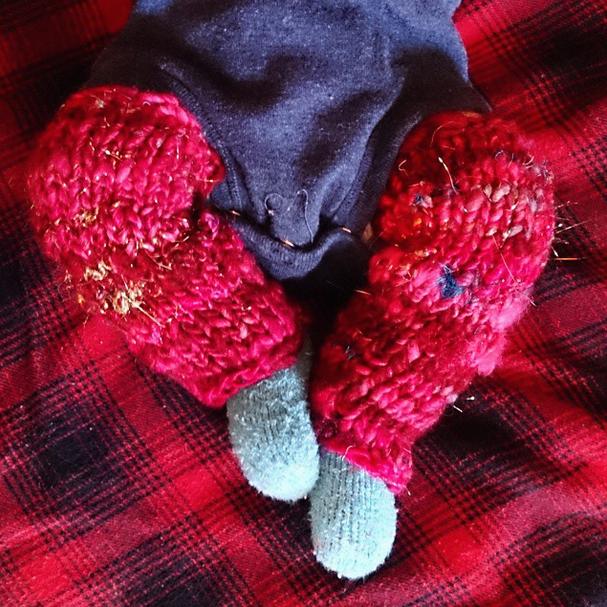 Newborn-size baby leggings pattern (pictured)
Cast on 3.5 inches of stitches in the round. For my chunky weight yarn & size 8 DPN needles, this was 17 stitches. For all other yarns, refer to the yarn label to calculate how many stitches per inch and multiply that by 3.5.
Note: If your tube is too tight, knit looser or try increasing your needle size so you get more stretch in the leggings.
Knit in the round until tube reaches 6.5 inches long.
Bind off loosely
Option: Add a ribbing of K1, P1 for the first inch of knitting and the last inch of knitting.  You will need to cast on an even number of stitches if you are adding ribbing.
Toddler / child pattern size
Cast on 4.5 inches of stitches (round cast on number up to an even number for ribbing)
Knit 1 inch of K1, P1 ribbing
Continue knitting in the round until legging is 11 inches long
Knit 1 inch of K1, P1 ribbing (12 inches long total)
Bind off loosely