Real estate photography is a growing sector of our industry as more and more agents are recognizing the value of having professional-looking photos. In addition, they are recognizing the value of preparing a home for photography through staging.
The photos that an agent will put with the listing drastically changes the chance that a potential buyers will walk through the door. As a photographer, knowing how to get stunning photos of houses is a valuable skill. You can add to your skill by knowing how to have a house staged before beginning any photography.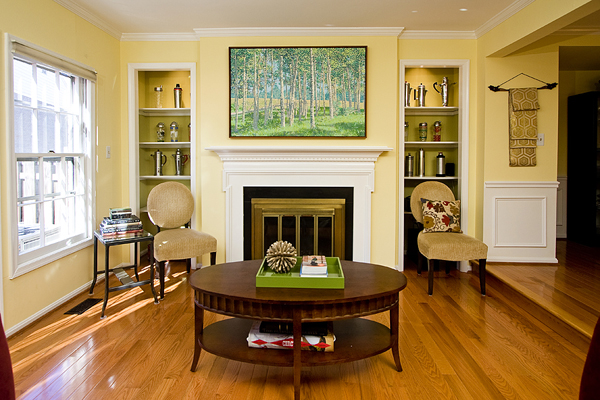 Get better shots with these interior photography tips:
Depersonalize
When a potential buyer sees photos of someone else's family, books on political topics, sports memorabilia for specific sports teams, or the like, they are focused on these objects and not the space. It is difficult for most people to picture their stuff and their style in a home when someone else has a very distinct style and way of decorating. This doesn't mean you need to get rid of everything.
Most homes have décor like lamps, vases, artwork, and books on the coffee table. Keep these things. Just make sure that those items are not things that could possibly have a negative connotation in someone's mind or that keep someone from picturing themselves in your house. Think about hotel rooms — they can be very inviting but it doesn't feel like you are invading someone else's space.
Simplify
Another top tip is to de-clutter. We all know that a spotless house is probably not a lived-in house. But buyers don't want lived-in houses. They want to buy into an ideal. Help them to see this ideal by getting rid of piles of magazines and papers, stacks of remote controls, magnets on the fridge, knick-knacks, or any of those things that tend to build up over time.
We all have those areas of our house that turn into makeshift storage areas. Rent a real storage unit while you are trying to sell your house. If your bookshelves are jam-packed, remove at least half of the books. If your entryway is a pile of coats and shoes, remove all but one or two items. Decorate with simple things like fresh flowers, candles or trendy cookbooks.
Turn on the lights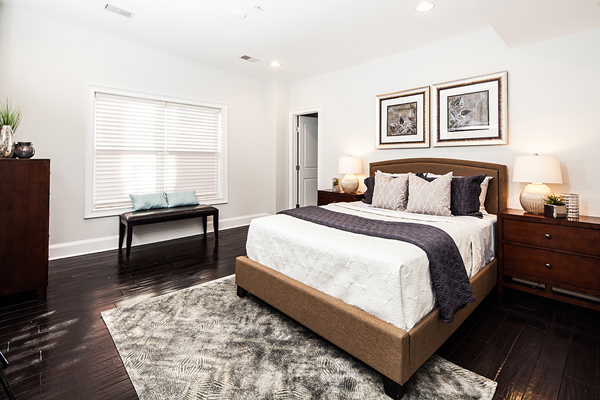 For whatever reason, lights make a place look warm, inviting and inhabitable. For photos, turn on all the lights that you can, including overhead lights, lamps, reading lights and exterior lights. This will help people to picture a bright, cheery place and somewhere they might want to be.
Windows
How to stage windows takes some discernment. If there is a phenomenal view, then of course leave those windows bare so you can see the view. If there is no view, but great natural light you may want to leave the windows bare as well. If you don't have much of a view, it may be worthwhile to draw down the blinds or curtains. I like to put blinds down, but leave them mostly open if they are nice wood blinds or add value to the property. If the view is terrible or makes the neighborhood look run-down, consider leaving the windows covered or mostly covered for the photos.
Clean reflective surfaces
Before photographing, make a note of all the reflective surfaces in the house and make sure they are very clean. Dirt, dust or streaks from poor cleaning will show up in photos. In particular, look at mirrors and faucets in the bathrooms and the refrigerator, oven and microwave in the kitchen.
Move furniture to see floor space
Home buyers use floor space as a visual cue to gauge how big a space is. If there is a lot of furniture in each room, covering that floor space, it is difficult for people to visualize how much space there actually is to work with. Some furniture is good to show the scale and layout options — but too much will keep potential buyers at a distance. If there are too many pieces in a room, move them temporarily to another room for the photos.
Note: These tips are just from a photography perspective. A professional stager can add a ton more visual impact.
Turn your photos into paychecks when you gain the skills to capture shots that showcase products, enhance your portfolio, and win clients! Learn the business and techniques of product photography guided by industry expert Chris Grey in Crafty's Commercial Photography: Taking Product Photos That Sell class.
Do you have any more interior photography tips to share?